McLaren® 570S Push Sports Car™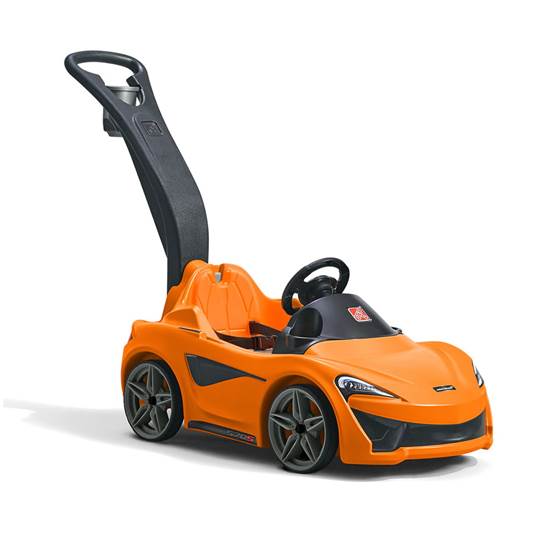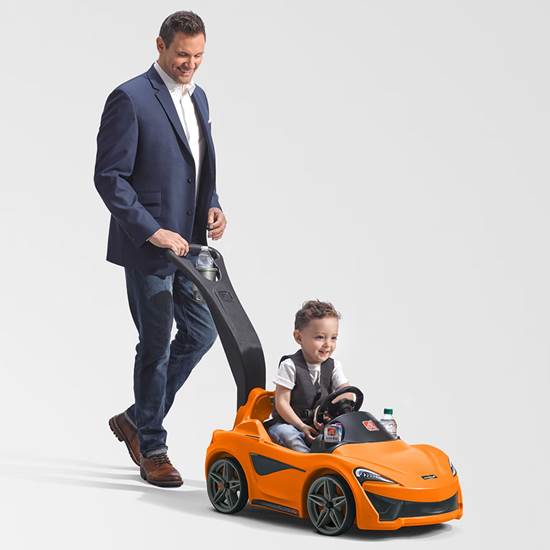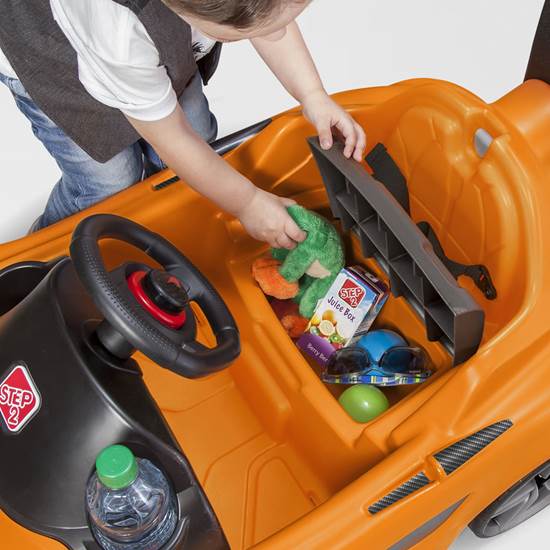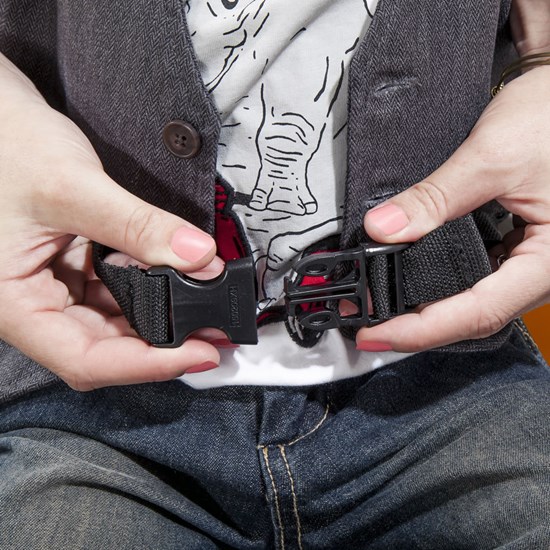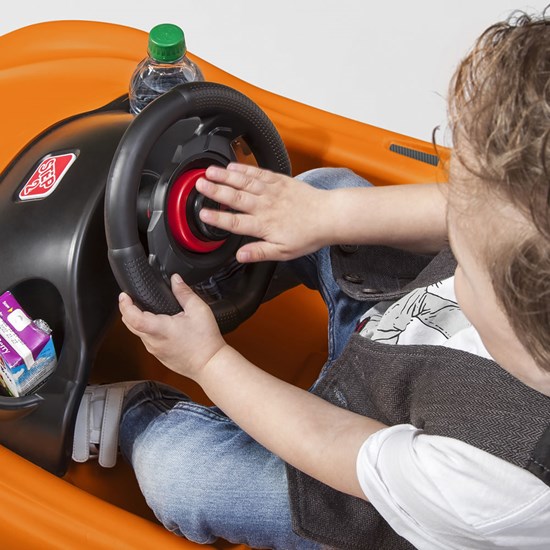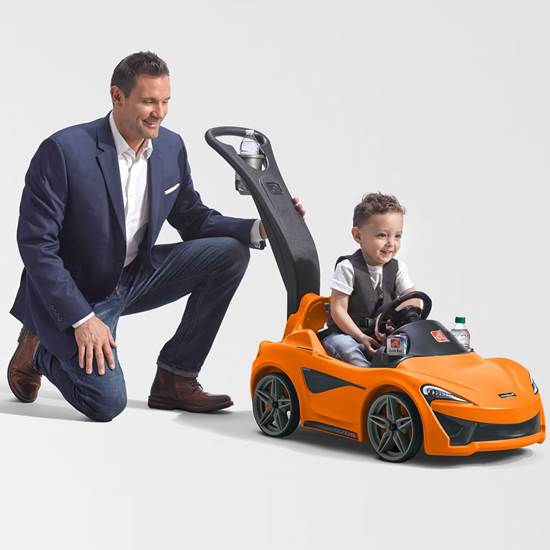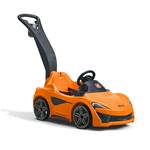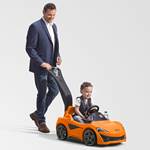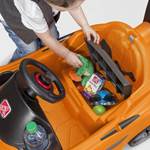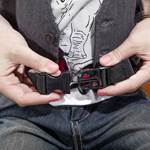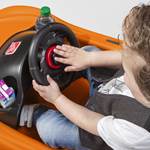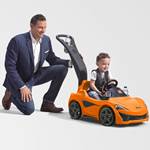 McLaren® 570S Push Sports Car™
Out of stock
$89.99 $84.99
+4.99 shipping (via FedEx)
Bring to life the thrill of driving the ultimate, luxury dream car with the McLaren 570S Push Sports Car.
IS THIS A GIFT? DON'T SPOIL THE SURPRISE!
This item ships with an image of the product on its outer packaging.
Rated 5 out of 5
by
MommyinFlats
from
Awesome Ride for Christmas 2017
Santa is already shopping at our house and this was on the top of the list. My youngest is car obsessed so this was a must have for under our Christmas tree (he already got a test drive but luckily he won't know the difference). My favorites: smooth ride even on grass/bumpy surfaces. The design is realistic and the bright color attractive for the baby. The horn plays realistic car sounds at a reasonable volume. My 15 month old loved it and pushed it over and over on our walk but it didn't bother me- I even prefer it to squeaky horns. Best part, the excitement over the ride. No complaint like stroller rides can sometimes elicit. The assembly time was slightly more than I expected but still really reasonable- maybe 30 minutes for one person to do at a leisurely pace- don't plan to put this one straight under the tree but still Christmas Eve doable. Kid tested, mommy approved. This is a great, sturdy, well put together toy. Thank you to Step2 for letting me test this item as part of the Step2 toy tester program.
Date published: 2017-09-30
Rated 5 out of 5
by
Baby Jex
from
Best stroller!!!
Everywhere we go people ask where we bought it and ask for picture or snapchat. I added JBL sound system and Streetglow LEDs and now its a head turner.... Love the stroller, my boy is like a celebrity riding on it. Thanks Step2....
Date published: 2018-08-03
Rated 5 out of 5
by
LAM1
from
Best purchase yet!!
We bought this awesome "Sports Car" for our grandsons 2nd birthday. He's very tall for his age, 98% in height, and he has plenty of room. We've purchased most of his big toys from The Step 2: Roller Coaster, Playhouse, Jeep and Water Table and Swimming Pool and they are all of the greatest and sturdiest quality. Our grandson loves everything and now his car. Aside from being beyond cute, we love the handle which makes it so easy to push him on his long walks. And what I especially love is the seatbelt. I wish all children's riding toys had them. It teaches children at a young age to get used to wearing a seatbelt and will encourage them the importance of using it when they are old enough to drive. Keep building your great products!
Date published: 2018-10-27
Rated 5 out of 5
by
Anonymous
from
Cruising
This is nice to have when walking in the park. Also I like that it has a safety belt that keeps your child strap in.
Date published: 2020-04-29
Rated 5 out of 5
by
Young
from
Envy of all kids at the playground!
Got this car to push our little one around, and we love it! it makes a nice engine sound when the horn button is pushed, and there's also adequate storage space. The only improvement i would recommend is make the wheels more rubbery so it's a smoother ride, Fortunately i was able to purchase some rubber strips to glue to the wheels for a nice quieter and even smoother ride.
Date published: 2019-10-09
Rated 5 out of 5
by
Queentresa
from
Smooth Ride
Purchased for my 2 year old Grandson, he loves it much more fun than his stroller. Easy to push and maneuver around the neighborhood. The style of the car is sweet and color is bright. The instructions were easy to understand and the car was put together in less than 1 hour.
Date published: 2018-03-27
Rated 4 out of 5
by
Jack10McLaren
from
Great product but why not improve it?
Awesome product, BUT, cup holder doesn't hold a reasonable sized cup=useless except for holding keys. Also the really cool electronic horn button is so quiet it can barely be heard. I'm going to order an old style horn to replace it with.
Date published: 2019-10-04
Rated 5 out of 5
by
Simmy
from
Great product
This car is beautiful and my son loves it. Assembling the car was simple and it's a head turner. The starter noise is a great addition and I've gotten a few people to purchase car after seeing my son with his. Great Product.
Date published: 2018-06-26
What are the box dimensions and weight? i need to know for shipping purposes. Thank you!
Please see below for the packing dimensions of the McLaren 570S Push Sports Car : 39 x 15 x 20 inches 21.5 pounds
Date published: 2018-11-20
Is this the bigger model of your cars? My son is a year and a half and 27 lbs and I would like to have him use it for this year and next year as well. We ordered the Buggy GT car and he got in it just right.  Thank you. 
My Grandson is two and a half and 34 lbs and I am very sure he will be riding this car for some time. He loves it. Has plenty of time to grow and such a nice made car.
Date published: 2018-11-19
Are the stickers already on? I'd like to spray paint it as orange isn't very fitting for my child. Or can I add them after painting?
Thanks everyone going purchase and paint it going to be the coolest batmobile ever!
Date published: 2018-05-25
Is there going to be any more colors of this soon? I would love this for my daughter but I feel this advertisement and color is leaning towards its boyish. 
I'm not sure if they'll ever have any other colors to choose from but I got one for my niece, because color isn't really gender specific. Especially orange.
Date published: 2018-05-03
Does the bottom come out so the kids can move it themselves?
The McLaren® 570S Push Sports Car™ does not have a removable floorboard.
Date published: 2018-04-13
How many turns should the red knob for the handle go? Should the handle fit flush with the car? Mine doesn't seem to thread on very well and I don't want to force it.
Please contact our Consumer Specialist Staff at 1-800-347-8372, Monday through Friday, 8am-5PM Eastern Standard Time for assistance.
Date published: 2018-01-17
The car weight is 17 lbs. The maximum push car weight is 50 lbs. Does this mean that a child cannot be heavier than 33 lbs? Our daughter's age is 2 years 3 months and she is already 33 lbs (very tall). I guess she has already outgrown this push car?
The McLaren® 570S Push Sports Car™ is recommended for ages 1.5 -4 and will accommodate a child up to 50 pounds. It sounds as if she may be able to ride in this for a little while.
Date published: 2017-12-14
What r the dimensions of the toy inside the box i need to know for shipping purposes cause i want to know to ship it to Puerto Rico for my nephew 
The dimensions of the McLaren® 570S Push Sports Car™ are as follows : 35.75 inches in Height X 19.75 inches in Width X 47.50 inches in Depth
Date published: 2017-12-04
Is it available in Belgium?
Step2 Direct does not ship outside of the contiguous United States of America. You may want to try Amazon.
Date published: 2017-11-28
what is the difference between whisper ride cruiser, whisper ride II and mclaren? which one is more spacious out of these model
All of the above have alike features including cup holders for child and adult, seatbelts, folding handle that makes for easy storage. The McLaren® 570S Push Sports Car™ features just a bit more space for little ones.
Date published: 2017-11-17
Is it (and when) available in Germany ?
We are hopeful that the McLaren® 570S Push Sports Car™ will be available in Europe near the end of October.
Date published: 2017-10-09
When will it be available to purchase in the UK
The McLaren 570S Push Sports Car should be available in the UK by the end of October.
Date published: 2017-10-15
Can the person pushing turn and steer easily?
We recommend taking wide turns with the McLaren® 570S Push Sports Car™ to make pushing easier.
Date published: 2017-10-03
Any chance this will come in white?
The MCLAREN® 570S PUSH SPORTS CAR™ is available in orange and there may be a possibility that gray may be available soon.
Date published: 2017-11-04