Mixin' Up Magic Kitchen™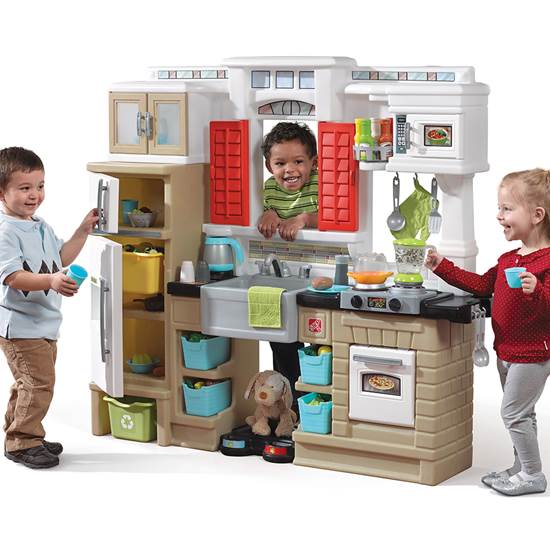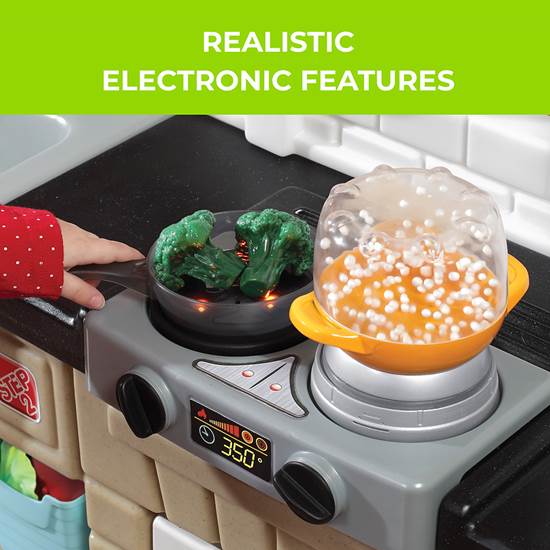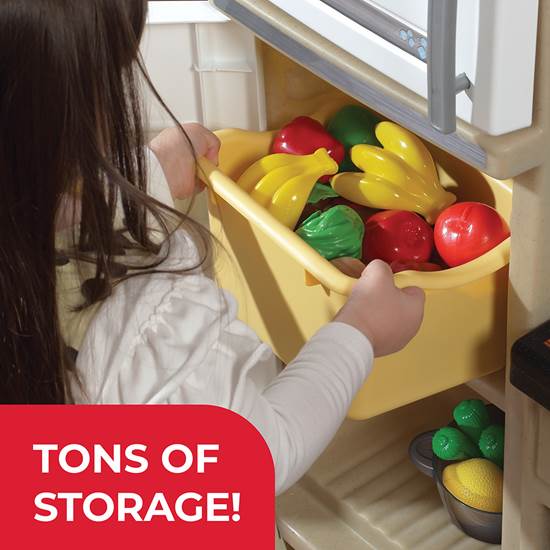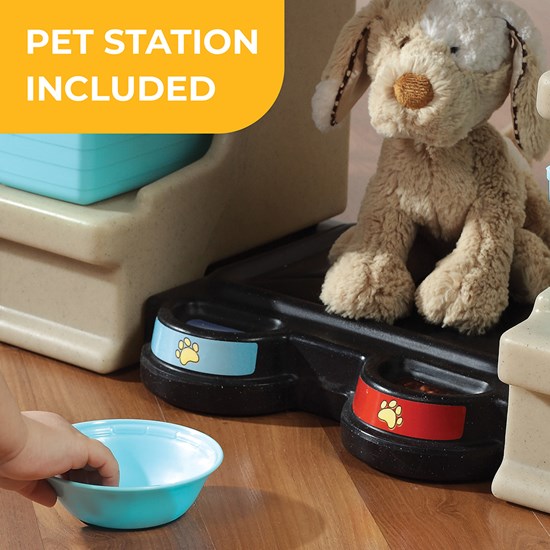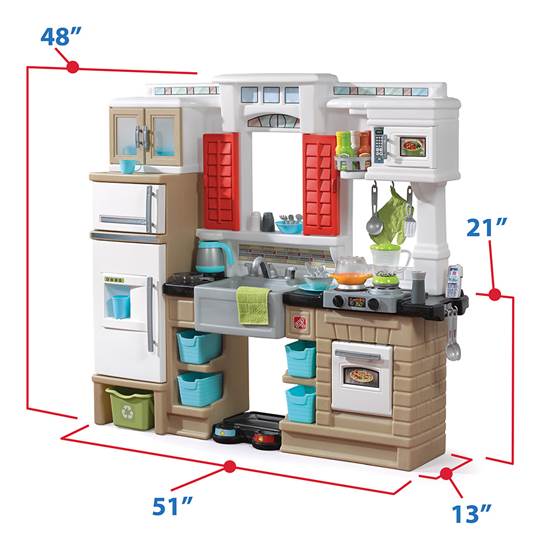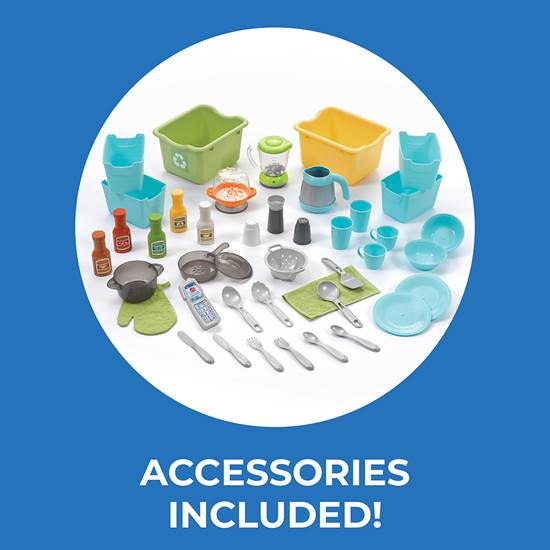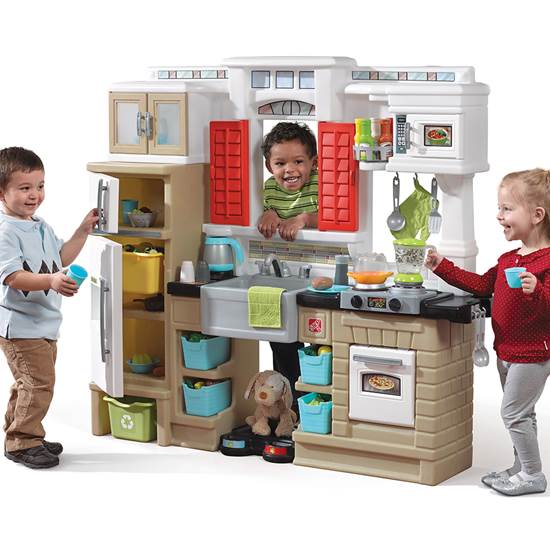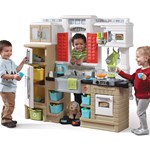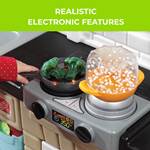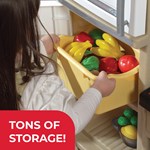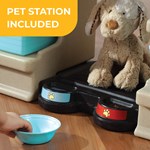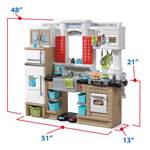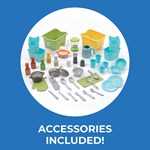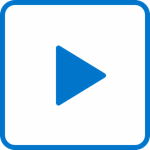 Mixin' Up Magic Kitchen™
In stock
$199.99
+4.99 shipping (via FedEx)
Mix up some interactive pretend kitchen play and tons of fun!
IS THIS A GIFT? DON'T SPOIL THE SURPRISE!
This item ships with an image of the product on its outer packaging.
Rated 5 out of 5
by
Esawdey
from
Totally Perfect
We love this kitchen so much! I really wanted a big kitchen he could grow into and have a lot of creative fun with since he loves helping in ours. He's enamored with the electronic parts but also loves washing dishes in the sink, making up silly food combinations, and putting all the items and food away. Plenty of storage, I assembled it by myself when my husband wasn't out of town (It would have been impossible without a drill and was much easier after I made small pilot holes) and it took around 2.5 hours total. Definitely recommend. I didn't love all the stained glass looking stickers, but leaving them off didn't affect the look in my opinion.
Date published: 2019-05-13
Rated 5 out of 5
by
Allie
from
Absolutely perfect !
This kitchen couldn't have been any more perfect, our 19 month old absolutely loves it. It is great quality and very easy to put together, I believe it took my husband less than an hour to finish it and took no time at all for me to put on all the stickers. We originally bought a different kitchen by a different brand and were so unhappy with the quality we returned it right away and thankfully toys r us had this in stock ! We love step 2 and are so happy with the product !
Date published: 2017-12-10
Rated 3 out of 5
by
krisbelle35
from
Fun Kitchen could upgrade a bit
This kitchen is super cute and bigger than the lifestyles Custom Kitchen I bought about 6 months ago. My daughter loved that one so we upgraded to the Mixing up Magic Kitchen. The kitchen set is a bigger than our previous kitchen and cute and colorful. This kitchen also has a few extra fun options such as the popping corn, blender and the moving shutters. I am disappointed though as I feel for $100 more than the lifestyle custom kitchen it should have a bit more as both have 4 interactive features. (so why pay more?) The microwave and phone could have buttons and sounds that work like the custom kitchen ($100 less)and possibly sound buttons on the coffee maker or water/ice dispenser that makes a water sound. Also a small drawer for silver ware would also be nice under the coffee maker. I would also suggest that you give labels for both sides of the condiments as this is a very cheap item you could add along with making the hooks a bit better as they are half falling out of the plastic. Over all I am happy with the purchase as it has a lot of storage space which we need for all her play food but I think step 2 got a little cheap in some major areas for the $100 price increase over the Custom lifestyle kitchen.
Date published: 2016-09-12
Rated 4 out of 5
by
Anonymous
from
Better than expected/Would Buy It again
This product was given to my daughter as a Christmas gift this year and since we put it up she has not stopped playing with it. This is actually the second kitchen set that she has had and this one hos definitely gotten more playtime and we haven't even had it a week yet. She love the popcorn and blender that our automatic and she loves the fact that she can put her dog in the pet area and it has a fridge for her to store food. I would recommend this kitchen to anyone and it makes a great gift for both girls and boys. The only down fall was it was missing a minor part but working with the company to get a replacement part.
Date published: 2014-12-30
Rated 4 out of 5
by
johnv
from
Excellent Playroom Addition
We bought the kitchen direct from Step 2 for our (at the time) 18 month old son. Now approaching two years of age, he still loves the kitchen and plays with it every day. There are so many aspects to this set, that it always seems fresh to him. If I could change two things, it would be: * the burners, while very cool, do not really line up as flush as I would have liked. One is a little crooked too * the unit itself can be easily pulled over. I wish there was an included attachment to secure it to the wall. Still I recommend this product for all of the included accessories and aspects that my son can enjoy.
Date published: 2019-06-20
Rated 5 out of 5
by
TMG3384
from
Great fun for little chefs!
We purchased this for our 17 month old daughter, expecting her to have to grow into it. She plays with it a lot, every day. She doesn't quite get the pretend aspect of it right now, but she loves to cook things on the stove because of the noise it makes. It is very well made, which is what we expect from Step 2 products. This will last her a long time. The only thing that could make this better is having a few more of the items make noise, like maybe the microwave could beep or the phone could ring. That would make it 5+ stars.
Date published: 2018-12-06
Rated 1 out of 5
by
Matt
from
Great if half the pieces weren't missing.
Almost half the accessories were missing. Very disappointed Dad and daughter. The big Santa Clause gift had to stay in the box for Christmas morning. I can understand a piece of two, not fifteen or more. Sure hope step2 makes it up to us for the Christmas morning difficulties.
Date published: 2017-12-27
Rated 3 out of 5
by
Alyson
from
Popcorn/blender issue
I bought this kitchen for my daughter for Xmas and assembly was easy. However we noticed that only the blender would blend and the popcorn maker would not do anything except make noises. Days after, the blender started to not work as well. I contacted step 2 for replacement parts,which were sent free of charge. But there are also issues w/ the blender and popcorn machine replacement parts as well. They start to work but then start stop and go. VERY disappointed as this was the reason I bought this product.
Date published: 2018-01-08
Can this kitchen be disassembled and reassembled?
Is there any way I can remove the oven to be replaced?
Date published: 2020-02-27
Is the play fruit included with the MIXIN' UP MAGIC KITCHEN?
No it's not included. It's a great kitchen, though. The popcorn popper does suffer from static cling but not a big deal. My 3-year old still plays with the kitchen daily.
Date published: 2020-01-29
The entire unit is set on a carpeted area. I have had the unit 2 days and it tips all the time. How can we secure it without it tipping?
Ours is up against a wall and stays put.
Date published: 2019-09-08
How can I get a replacement popcorn popper and blender for this model since Toys R us is out of business???
We now offer replacement parts online. Please view the following link : https://www.step2.com/parts/ Or you may also contact our Consumer Specialist Staff at 1-800-347-8372, Monday through Friday, 8am-5PM Eastern Standard Time for assistance.
Date published: 2019-05-29
When it's going to be in stock?
Thank you for contacting Step2. This item is now back in stock. Regards, Step2 Consumer Service
Date published: 2019-02-01
Need to replace batteries for blender burner. How do we do that and where do we buy them?
Please contact our Consumer Service Specialists at step2-company@step2.net or 1-800-347-8372 Monday through Friday, 8AM -5PM Eastern Standard Time and we will be happy to help you.
Date published: 2019-03-18
Can someone please tell me how big the oven is one this model? Specifically looking for how deep it is. Thanks!
The oven of the Mixin' Up Magic Kitchen™ is approximately 7 inches in depth.
Date published: 2018-04-13
I would love to purchase this kitchen. Where would I get it since toys r us is going out of business and you can't order it on their website? 
We are hopeful that we will be offering this. Please continue to watch our website for details regarding the Mixin' Up Magic Kitchen™.
Date published: 2018-04-03