Mixin' Up Magic Kitchen™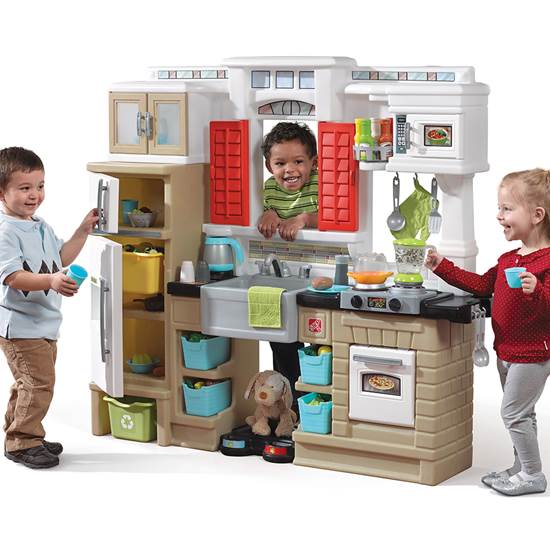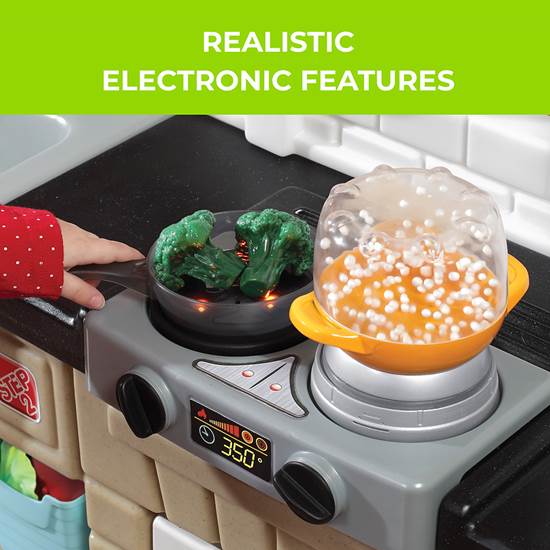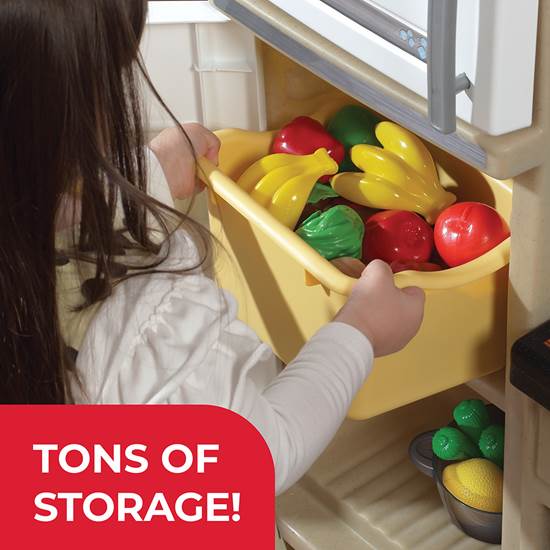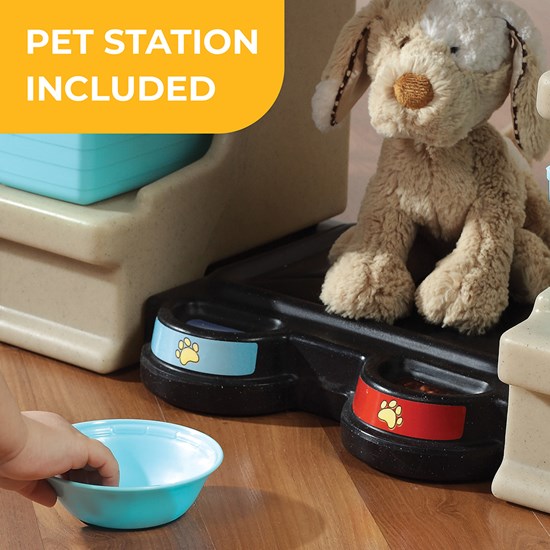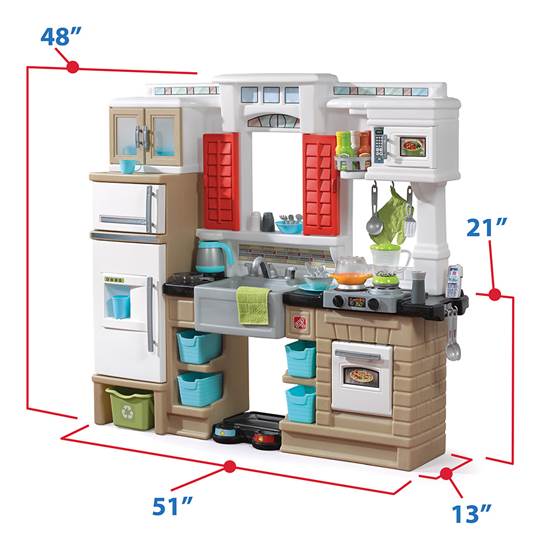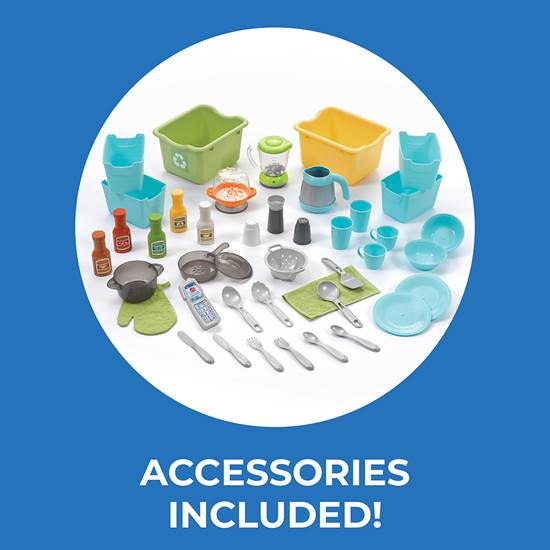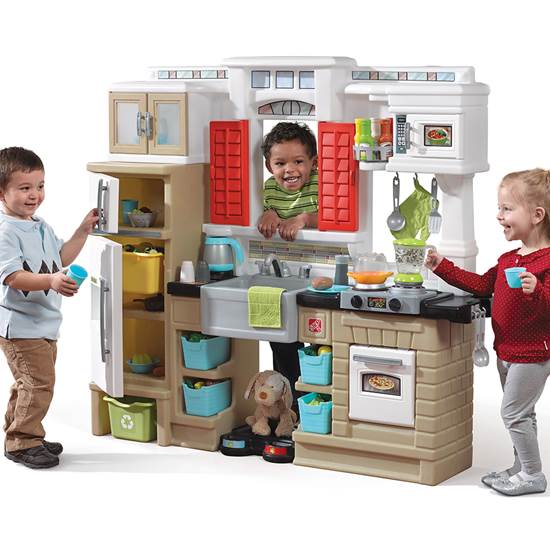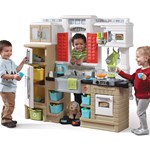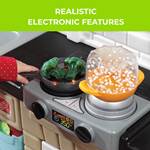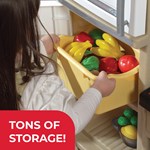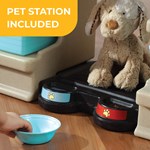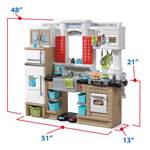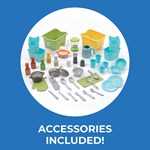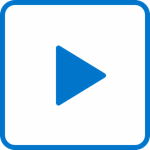 Mixin' Up Magic Kitchen™
In stock
$199.99
+4.99 shipping (via FedEx) When will my item arrive?
Mix up some interactive pretend kitchen play and tons of fun!
IS THIS A GIFT? DON'T SPOIL THE SURPRISE!
This item ships with an image of the product on its outer packaging.
Rated 4 out of 5
by
Aerofan1
from
Hard to put together.
Only bad thing is the assembly. Guide is printed in black and white with only pictures. Some images are hard to determine what you are looking at. You must screw pieces together but there are no guide holes so you must use the screw to make your own holes. We did not have a drill available to make the holes so it took my husband a long time to get the screws to go through. The guide book comes apart and it is hard to find what page you are on, it folds in an awkward way. I write technical guides and it was hard to follow. Suggest images should be in color and guide put together with staples or something. Other than the assembly, it is a great toy! Future product suggestions would be a phone that has some sound, coffee pot with sound, microwave and oven buttons with sound and/or lights, button on fridge for ice maker that would make sound. The only pieces that are interactive are the stove.
Date published: 2016-07-05
Rated 5 out of 5
by
AvasMommy420
from
Worth every penny!
I got this kitchen for my daughter and it has provided her endless amounts of fun, and learning! For her friends too. It's most deffinetly done it's job here in our home, and now it's time for us to upgrade. It has served its purpose AND MORE for 3 years now. Thank you Step 2.. It was worth every penny spent. I highly recommend as a starter kitchen. We can't wait to upgrade. Step 2 never fails us. In fact if you need product testers, keep us in mind!
Date published: 2019-07-14
Rated 5 out of 5
by
JenniferH
from
A quality product that's fun from Step2
Thank you to Step2 for letting me test this item as part of the Step2 toy tester program.My 3 and 6 year old son's absolutely love their new Mixin' Up Magic Kitchen! I like how bright and colorful the kitchen is. The kids enjoy popping popcorn, mixing up smoothies, using the window as an ordering station, and much more. It's great entertainment for the kids and helps them utilize their imaginations.
Date published: 2014-08-14
Rated 4 out of 5
by
L Bell
from
Very nice product
Easy to assemble, well engineered product. Very interesting special effects on the stove top. That will be a hit for sure. Only one item I'd change, the coffee pot has a place for the same kind of sensor that the other stove top appliances have but no sensor. I would have loved to have obtained one before Christmas.
Date published: 2018-12-23
Rated 5 out of 5
by
Anonymous
from
Blender did not blend
Blender did not blend. Being an Electrical Enginner, I located the problem . One of the leads to the motor had not been soldered to the motor. QuivCk use of my soldering iron and now it works. 2-1/2 year old Grandaughter is very pleased with the Kitchen
Date published: 2015-12-26
Rated 5 out of 5
by
Fun play
from
Great Kitchen set
This item is really great for my 3 and 5 year old daughters. It was easy to assemble (less than an hour). I am really glad I decided to purchase this kitchen instead of a more expensive one. They were truly satisfied for Christmas. No complaints!
Date published: 2018-12-26
Rated 5 out of 5
by
Bestfriendmoms
from
We love this kitchen!
My daughter received this for her 1st birthday and it was a hit then, and it's a hit now, 2 years later! It's great for all ages, My now 8 month old has learned to stand with it, and my 3 year old has developed a great imagination from it!
Date published: 2018-11-20
Rated 5 out of 5
by
AmyMcC
from
This Kitchen is the stuff of Magic!!!
Completely blown away by the Mixin Magic Kitchen—the realistic details and sound effects are awesome! I assembled myself in less than 2 hours, directions were clear and entertaining—this is a fantastic product —highly recommend!
Date published: 2018-12-26
Rated 5 out of 5
by
Cindy
from
Awesome kitchen!
I was looking for a kitchen that had a lot of storage that my kids could grow into and not out of too fast! This one is perfect! Wasn't too hard to put together, wish the four storage bins were larger but otherwise great!
Date published: 2018-12-26
Rated 5 out of 5
by
Noni
from
Little chefs In the making!!
This kitchen has so many working appliances that make pretending so much fun! Girls and boys both enjoy exploring make believe skills with this kitchen!
Date published: 2019-06-02
Rated 5 out of 5
by
Mimi2001
from
Granddaughter Loves it!!
My granddaughter (4) loves this kitchen set. She is a little on the tall side and it was perfect. Her older cousins( 7-9) love to play with it too.
Date published: 2019-02-26
Rated 5 out of 5
by
Toni
from
Love it!!
My daughter loves playing with all the plates, spoons, and cups. Her kitchen shares a wall with mom's kitchen and we have so much fun everyday.
Date published: 2018-12-10
Rated 5 out of 5
by
Kimi94
from
My Son Loves It!
This is the best Step2 kitchen yet! We really love the working blender and popcorn maker!
Date published: 2019-01-18
Rated 4 out of 5
by
Natz
from
LOOKS great.
Ordered it for a Christmas gift but it looks like it will be so much fun
Date published: 2019-09-01
Rated 4 out of 5
by
mommammeyer
from
Hours of Entertainment
Parker, our 2 year old, loves to help us in the kitchen but it is not always a safe place for a curious toddler during meal prep. We decided to find a play kitchen that could be set up close to our kitchen. I was thrilled when Step2 agreed to let us review the Mixin' Up Magic Kitchen as part of the Step2 toy tester program. It was the perfect size and had all of the accessories we were looking for.Overall Step2 products are extremely easy to put together and they provide well thought out assembly instructions. This kitchen was no different, my husband was thrilled with how easily it was put together and how reliable the construction was. While the kitchen is lightweight, it is still extremely sturdy. Step2 also found a way to include all of the essential kitchen accessories without taking up too much space.My son absolutely loves this kitchen and spends several hours a day playing with it. We often chuckle while watching him play because he mimics so much of what we do in our kitchen. He loves the ice machine on the door of the refrigerator and makes us coffee every morning using the coffee pot. He also loves the lazy susan spice rackI love that he is able to play while still learning and developing social norms around cooking and eating. He practices setting the table, cooking on the stove, serving food, and cleaning up. He has even learned about saving the environment with the special recycling bin under the fridge. The best part...? He enjoys every minute of it!I definitely recommend this kitchen to anyone looking for one. Kids as early one year and as old as five have played with ours so we plan to have it around for quite awhile. I also love that this kitchen will be safe for Parker to play with when our daughter arrives in September. Once she is crawling and exploring we will have to be careful with what toys are lying around. The kitchen and all of the accessories will be safe for her, although we may put some away so there aren't teeth marks on everything!
Date published: 2014-08-13
Rated 5 out of 5
by
Living Mi Vida Loca
from
Fun pretending w/ Mixin'Up Magic Kitchen
Thank you to Step2 for letting me test this item as part of the Step2 toy tester program.With a 6 year old and a 3 year old in the home, sometimes it's a bit tough to find a toy that fits both their needs (and their heights)! My 6 year old is tall, but he still wants to have fun with pretend furniture and toys. My three year old is in the middle of growing to love pretend play, so it's important that they toys be interactive and sort-of realistic. That's why the Mixin' Up Magic Kitchen is so perfect for both of them.Both boys love switching off between being chef and being a customer. They practice order-taking skills, and giving food orders as well (this will translate well into real life when we go out to restaurants). They put together their own "recipes" and see the cooking process through thanks to the bubbling water sounds, the blender sounds and the pretend microwave and food.The accessories that it comes with makes it so that parents don't have to purchase any more dishes, utensils or cups. The real washcloth and oven mitt are perfect for kids and the blue buckets hold food that parents may already own. I also liked the recycling bin because it is so important for kids to learn how to recycle.And although we don't own a dog (or a pretend dog for that matter), I liked how it had a pretend bowl for a pet because it made it more realistic. We use a frog in place of a dog, and the kids like it just fine.All the compartments in the kitchen also helps to teach the kids to put things back where they belong. And of course, it's a great idea to tell the kids to take off the blenders, pots, etc. from the "stovetop" as the batteries will wear out quickly if one does not pay attention.It was very easy to put together, I did it myself within an hour. The instructions are very detailed and the product is not heavy. Even when put together, it is very easy to move around. I recommend it for kids who love to pretend play and who like to be involved in the food-making process.
Date published: 2014-10-21
The entire unit is set on a carpeted area. I have had the unit 2 days and it tips all the time. How can we secure it without it tipping?
Ours is up against a wall and stays put.
Date published: 2019-09-08
How can I get a replacement popcorn popper and blender for this model since Toys R us is out of business???
We now offer replacement parts online. Please view the following link : https://www.step2.com/parts/ Or you may also contact our Consumer Specialist Staff at 1-800-347-8372, Monday through Friday, 8am-5PM Eastern Standard Time for assistance.
Date published: 2019-05-29
Can this kitchen be disassembled and reassembled?
I would not recommend it.
Date published: 2019-04-23
When it's going to be in stock?
Thank you for contacting Step2. This item is now back in stock. Regards, Step2 Consumer Service
Date published: 2019-02-01
Need to replace batteries for blender burner. How do we do that and where do we buy them?
Please contact our Consumer Service Specialists at step2-company@step2.net or 1-800-347-8372 Monday through Friday, 8AM -5PM Eastern Standard Time and we will be happy to help you.
Date published: 2019-03-18
Can someone please tell me how big the oven is one this model? Specifically looking for how deep it is. Thanks!
The oven of the Mixin' Up Magic Kitchen™ is approximately 7 inches in depth.
Date published: 2018-04-13
I would love to purchase this kitchen. Where would I get it since toys r us is going out of business and you can't order it on their website? 
We are hopeful that we will be offering this. Please continue to watch our website for details regarding the Mixin' Up Magic Kitchen™.
Date published: 2018-04-03
There are two burners, one works with appliances but the other side does nothing.. it looks like it should make sounds and light up but I can't get it to work.. what should I do?
Please contact our Consumer Service Specialists at step2-company@step2.net or 1-800-347-8372 Monday through Friday, 8AM -5PM Eastern Standard Time and we will be happy to help you.
Date published: 2017-12-28