Modern Mart Shopping Cart™ -Blue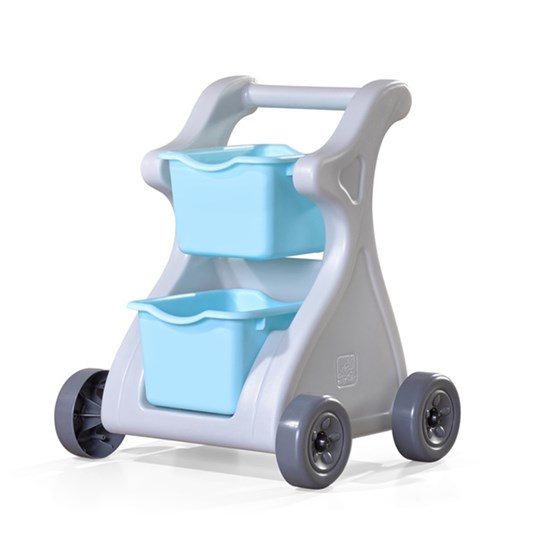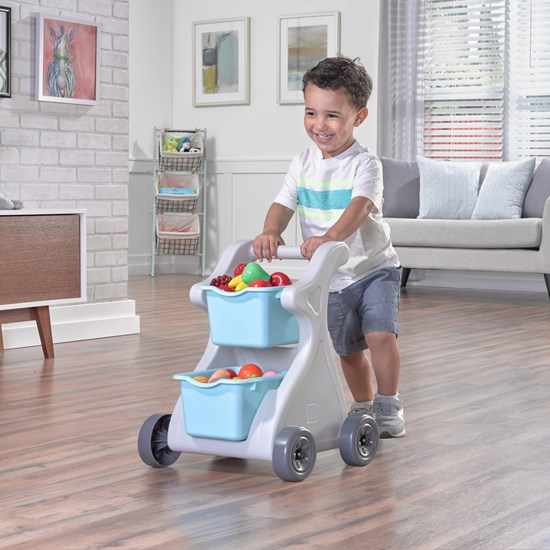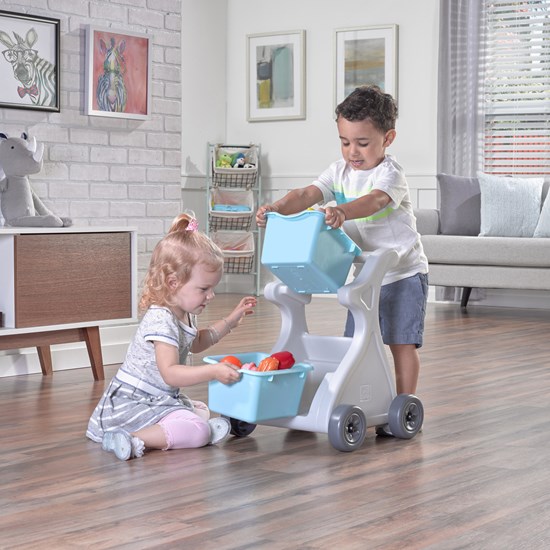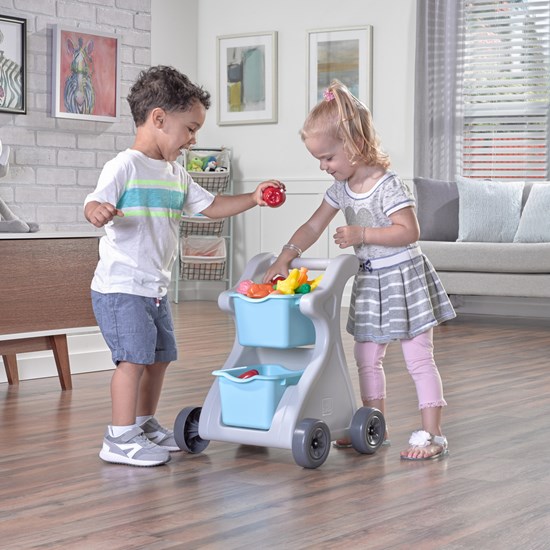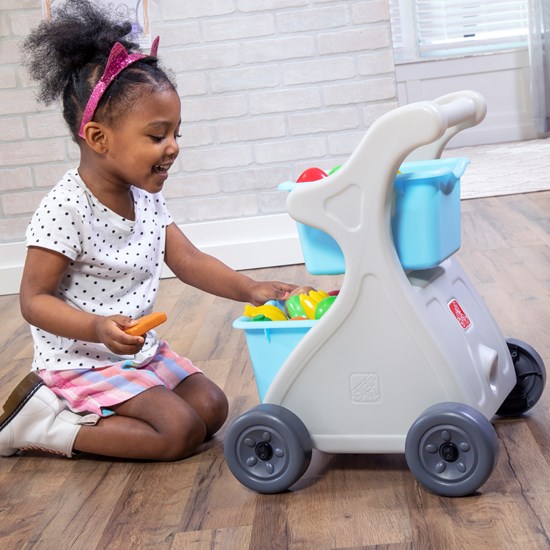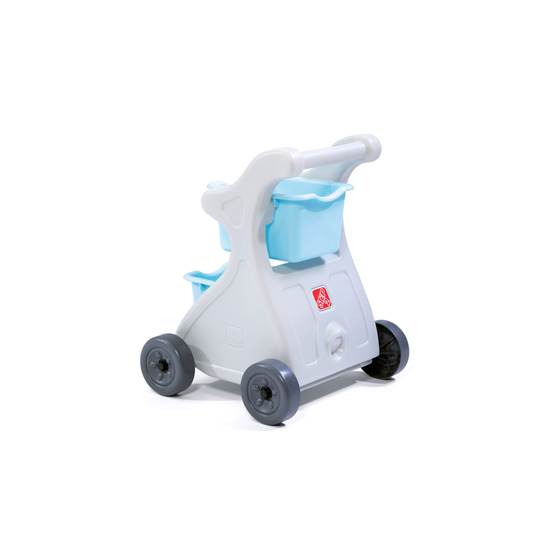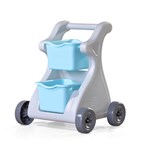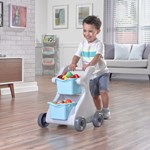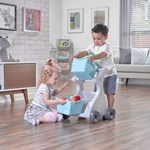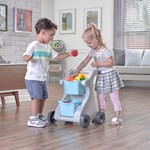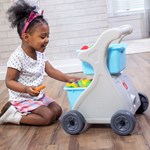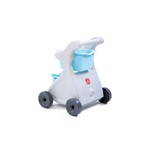 Modern Mart Shopping Cart™ -Blue
In stock
$39.99 $34.99
+4.99 shipping (via FedEx)
Little shoppers will cruise the pretend grocery store in style with the Modern Mart Shopping Cart™.
IS THIS A GIFT? DON'T SPOIL THE SURPRISE!
This item ships with an image of the product on its outer packaging.
Rated 5 out of 5
by
Livv
from
Vivian Approved!
Upon unboxing I just knew Vivian was going to love the Modern Mart Shopping Cart, after all shopping is one of her favorite things! Now she can enjoy hours of shopping fun all around the house, and yard with her Modern Mart Shopping Cart. The ease of assembly is also great, just a few minutes and we were good to go. First thing she gathered up was her pumpkins and took them for a ride! Hours of fun to come! Thank you Step2 for letting me test this item as part of the Step2 Toy Tester Program! Step2 is one of our favorite brands for Vivian. Products are always made with her in mind, and are long lasting. Definitely worth the fun!
Date published: 2019-09-18
Rated 4 out of 5
by
abell14
from
Simply Fun Product!
Both my 3 year old and 1 year old have loved pushing this cart around the house! Assembly was pretty straightforward, but make sure all the wheels are turning properly before giving to your kids. The anticipation was overwhelming when I had to take the toy back to adjust! The buckets are for smaller items. Not many things larger than a small book will fit. I do wish there would have been accessories to go with the "shopping" cart, but my kids both have had fun imagining their own shopping lists and finding things around the house! Overall this toy has been a hit for both ages!
Date published: 2019-09-12
Rated 5 out of 5
by
Sdr985
from
The cutest gift!
I absolutely love the modern shopping cart! First the packaging was well designed with a very clear example of what to expect inside and if any additional tools or items were required. The product itself was very easy to assemble with instructions in great detail. The material is extremely durable which should be expected when it comes to an item for little children since they seem to be harder on products. I have no complaints about the product and would definitely purchase this as a gift for other children as well as recommend it to others.
Date published: 2019-11-13
Rated 5 out of 5
by
kelsers
from
Makes great for shopping buddy
My 3yr old son loves to go shopping with me and this is the perfect size for him. I really like how the buckets can be removed. Putting the wheels on was easy and its even sturdy to be tossed by the kids down the stairs.
Date published: 2019-10-17
Rated 5 out of 5
by
Farah
from
My toddler loves it!
We received the toy yesterday and all parts were included in the package. All you really need for assembly is a hammer (and safety glasses are recommended per the instruction manual). My husband is usually the go-to person for all toy assemblies in our household, but he was hours away from coming home and my toddler (and I) couldn't wait that long. So I got to work right away. Assembly was very straightforward, attaching the long thin rod for the wheels was a bit tricky but I managed to do it and the cart was played with right away. It started innocently enough with my toddler pretending to shop, putting in a bunch of food toys in the modern cart and passing them on to her brother and I. Sometime later, she decided to train for Supermarket Sweep by running around pushing the cart and trying to see how fast she could go. I love how this toy has sparked her imagination and inspired her with new ways to play. Thank you Step2 for letting me test this item as part of the Step2 Toy Tester Program!
Date published: 2019-09-07
Rated 5 out of 5
by
Monique
from
Fun for both my boys!
My hubby wasn't home when our cart arrived, but I was able to assemble it within 5 minutes by myself while having 2 babies tug on my legs because they were so excited to play with it! I have 2 boys, ages 11 months and 2 years, and they both loved this cart. My 2 year old is beginning to engage in imaginative play, and enjoyed "shopping" with his pretend food in the cart, and also racing around the house with it. The cart is durable, yet light enough that it doesn't cause any damage when my son would run into the walls with it. My 11 month old is just starting to walk, and the cart was perfect to help him take steps. As a mom, I wish the baskets were not removable, since this is another toy that requires me to work at keeping it together. However, both my boys loved taking out and putting the baskets back in, so I guess that's what counts! I would definitely recommend this product to parents of toddlers to encourage physical and imaginative play! Thank you Step2 for letting me test this item as part of the Step2 Toy Tester Program!
Date published: 2019-09-23
Rated 5 out of 5
by
AmyL
from
My girls love it!
Modern Mart Shopping Cart is a perfect name for this product. The design of the toy matches many of the newer shopping carts you see in grocery stores. My girls love using it to hold their play food and their baby dolls. Because the bins are removable, my girls can store or transport their toys out of the cart. The height of the cart works perfectly for both my 15-month-old and 4-year-old. The cart is very sturdy, and I know it will be a toy that is used in my house for years to come. In addition to using this shopping cart for pretend shopping at our house, my 15-month-old is able to use it to help her get around the house. She recently starting walking on her own and this shopping cart is helping to build her confidence with walking! We have an older shopping cart at home, but this one is less bulky and is easier for my girls to push on both carpet and hard wood floors. The directions for assembly were easy to follow and we had no problems putting the cart together. Thank you Step2 for letting me test this item as part of the Step2 Toy Tester!
Date published: 2019-09-19
Rated 3 out of 5
by
Colleen2
from
Fun toy for my 3 year old!
My daughter loves to play with this cart BUT without the bins. She ended up using it as more of a stroller for her dolls and as a ride on toy. It would have been easier if the bins would snap in or something.
Date published: 2019-10-18
Does this come with the toy groceries?
No.  I bought child safe groceries from Melissa & Doug. I bought it as a birthday gift for our great-niece and she loves it. Very sturdy and the colors are bright. 
Date published: 2020-07-29
Is the rod for the axel supposed to snap into the opening since there isn't actually a hole for it?
Sorry, I have this to a child as a gift and did not assemble.
Date published: 2020-04-15