Modern Mart Shopping Cart™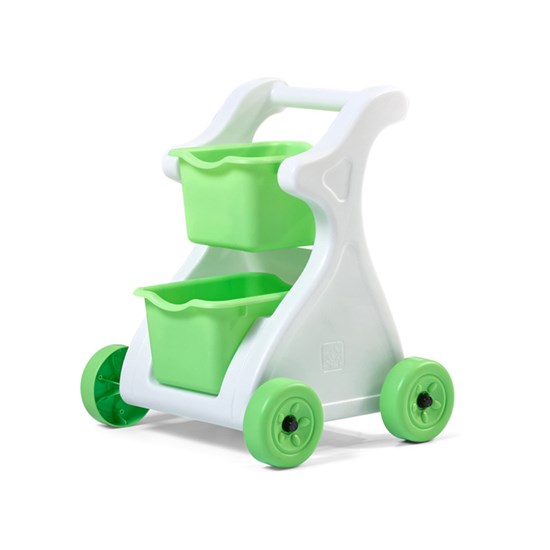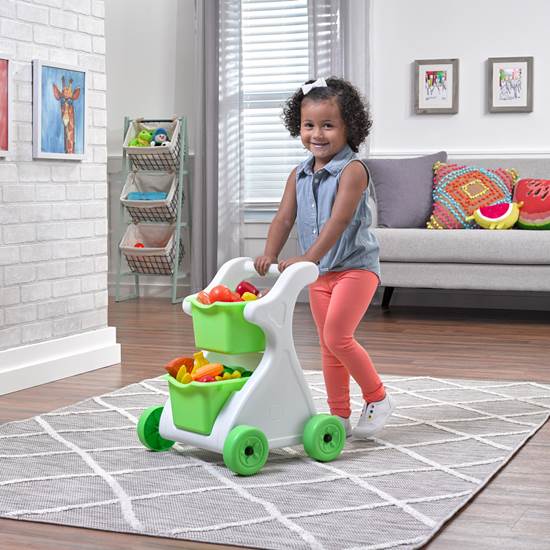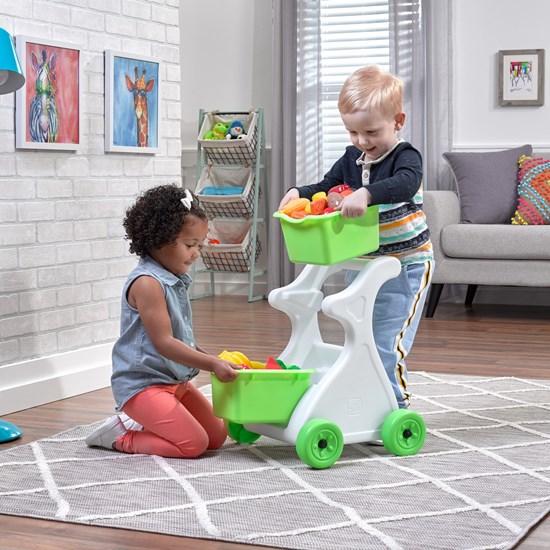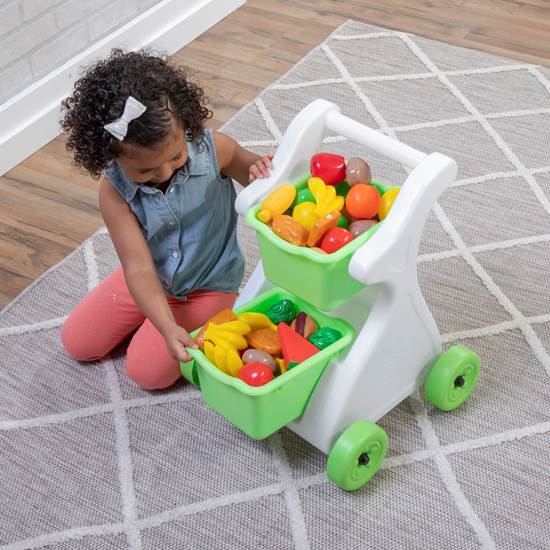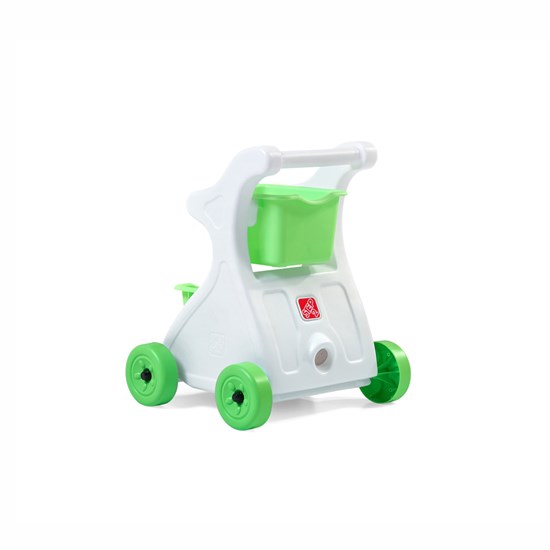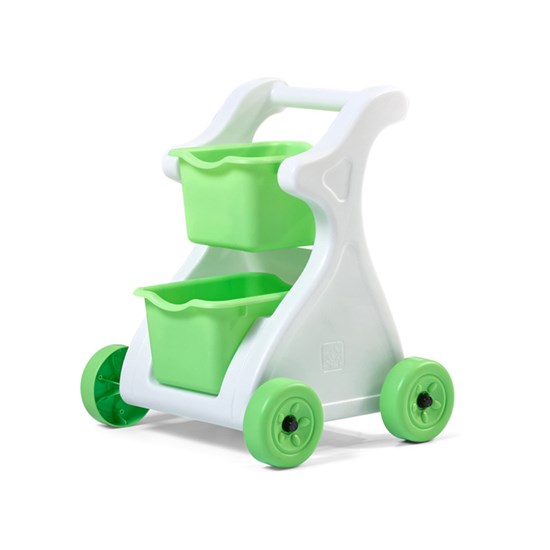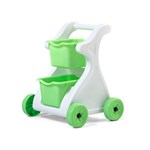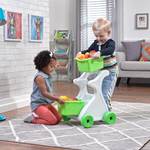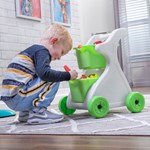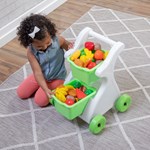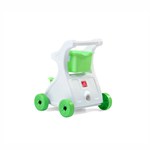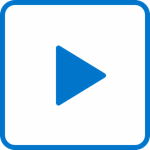 Modern Mart Shopping Cart™
In stock
$39.99
+$5.99 shipping (via FedEx)
IS THIS A GIFT? DON'T SPOIL THE SURPRISE!
This item ships with an image of the product on its outer packaging.
Rated 5 out of 5
by
Livv
from
Vivian Approved!
Upon unboxing I just knew Vivian was going to love the Modern Mart Shopping Cart, after all shopping is one of her favorite things! Now she can enjoy hours of shopping fun all around the house, and yard with her Modern Mart Shopping Cart. The ease of assembly is also great, just a few minutes and we were good to go. First thing she gathered up was her pumpkins and took them for a ride! Hours of fun to come! Thank you Step2 for letting me test this item as part of the Step2 Toy Tester Program! Step2 is one of our favorite brands for Vivian. Products are always made with her in mind, and are long lasting. Definitely worth the fun!
Date published: 2019-09-18
Rated 4 out of 5
by
abell14
from
Simply Fun Product!
Both my 3 year old and 1 year old have loved pushing this cart around the house! Assembly was pretty straightforward, but make sure all the wheels are turning properly before giving to your kids. The anticipation was overwhelming when I had to take the toy back to adjust! The buckets are for smaller items. Not many things larger than a small book will fit. I do wish there would have been accessories to go with the "shopping" cart, but my kids both have had fun imagining their own shopping lists and finding things around the house! Overall this toy has been a hit for both ages!
Date published: 2019-09-12
Rated 5 out of 5
by
Sdr985
from
The cutest gift!
I absolutely love the modern shopping cart! First the packaging was well designed with a very clear example of what to expect inside and if any additional tools or items were required. The product itself was very easy to assemble with instructions in great detail. The material is extremely durable which should be expected when it comes to an item for little children since they seem to be harder on products. I have no complaints about the product and would definitely purchase this as a gift for other children as well as recommend it to others.
Date published: 2019-11-13
Rated 4 out of 5
by
KAT MN
from
Amazing Toy
I love this toy! It works great for my class of mobile Infants! They love to push it around and put things in the buckets...the only thing I'd change is making the buckets permanent as the children love to take the buckets out and stand on the shopping cart. Would rate it a sold 5 if they had permanent buckets.
Date published: 2020-12-23
Rated 5 out of 5
by
kelsers
from
Makes great for shopping buddy
My 3yr old son loves to go shopping with me and this is the perfect size for him. I really like how the buckets can be removed. Putting the wheels on was easy and its even sturdy to be tossed by the kids down the stairs.
Date published: 2019-10-17
Rated 5 out of 5
by
Barbara
from
Cool cart
I really like this shopping cart. It is a nice color. It has 2 removable bins that can carry all kinds of stuff such as fruits and vegetables or anything that your little one would like to shop for. It comes with two baskets and one shopping cart base. It is great for your little ones imagination and can last for hours of fun. It is especially good if you have more than one child playing together as one can shop and the other can be the store clerk.
Date published: 2020-08-21
Rated 5 out of 5
by
Sarah89
from
So fun!
My kids love this shopping cart, it's super sturdy and they love that they can remove the baskets! It was a little tricky putting the rod in for the wheels, but I got the hang of it. I also babysit kids from 1yr old to 9 years old. They all have fun with it! I like that it's sturdy enough to use as a walker for the little ones, it rides very smooth too! I love that you could take it outside too, so versatile!!
Date published: 2020-08-13
Rated 5 out of 5
by
Farah
from
My toddler loves it!
We received the toy yesterday and all parts were included in the package. All you really need for assembly is a hammer (and safety glasses are recommended per the instruction manual). My husband is usually the go-to person for all toy assemblies in our household, but he was hours away from coming home and my toddler (and I) couldn't wait that long. So I got to work right away. Assembly was very straightforward, attaching the long thin rod for the wheels was a bit tricky but I managed to do it and the cart was played with right away. It started innocently enough with my toddler pretending to shop, putting in a bunch of food toys in the modern cart and passing them on to her brother and I. Sometime later, she decided to train for Supermarket Sweep by running around pushing the cart and trying to see how fast she could go. I love how this toy has sparked her imagination and inspired her with new ways to play. Thank you Step2 for letting me test this item as part of the Step2 Toy Tester Program!
Date published: 2019-09-07
When are they going to be re stocked 
These are now available on www.step2.com.
Date published: 2021-01-20
Is the rod for the axel supposed to snap into the opening since there isn't actually a hole for it?
I pushed the rod through from one side to the other. I didn't snap it in. 
Date published: 2020-12-24
Does this come with the toy groceries?
No
Date published: 2020-12-25