My First Snowman™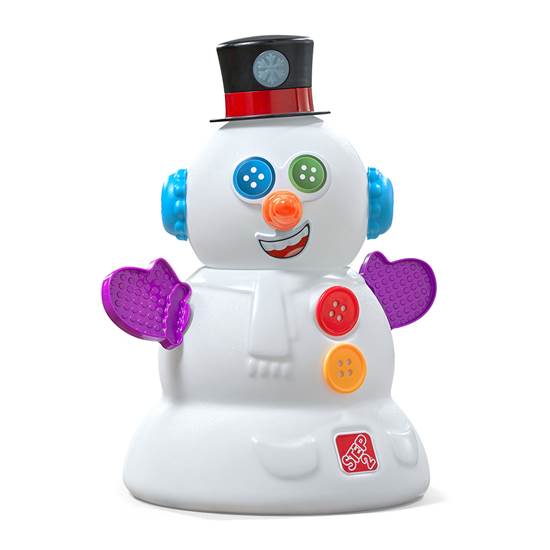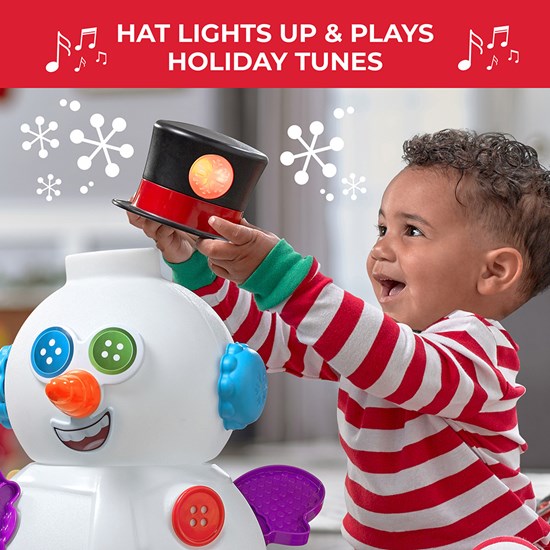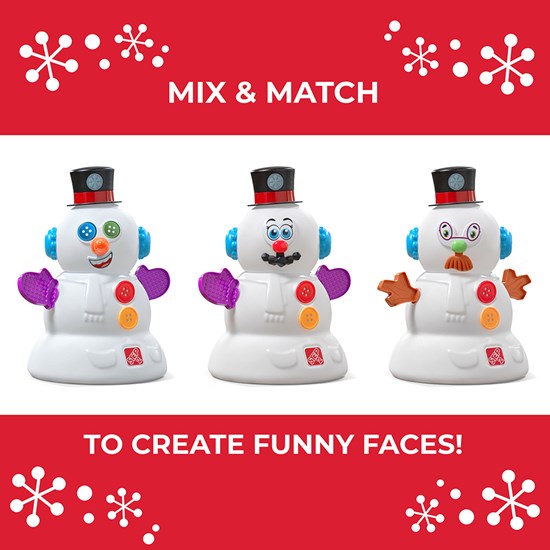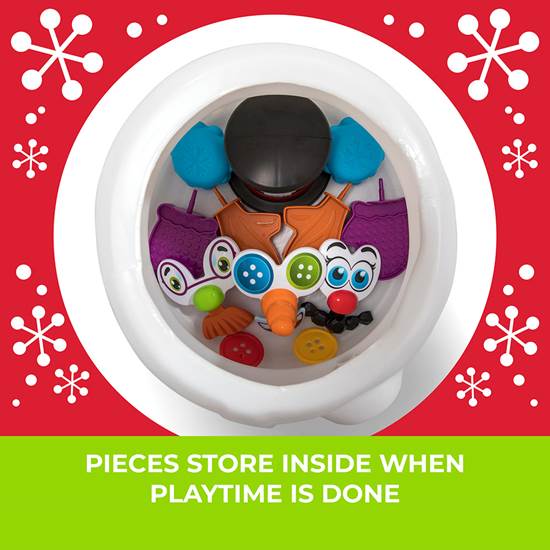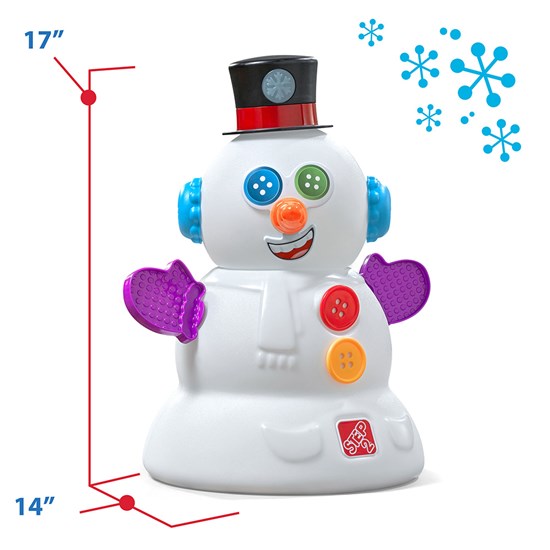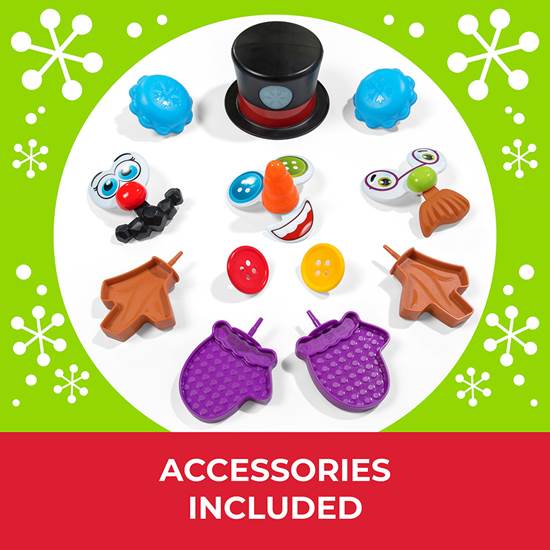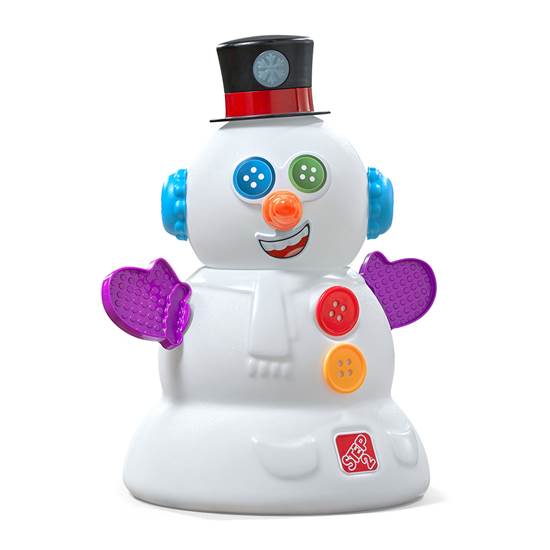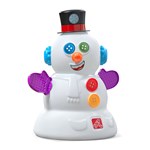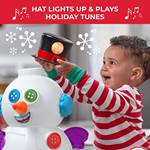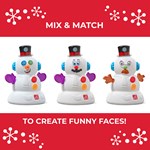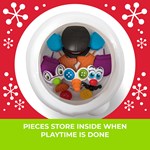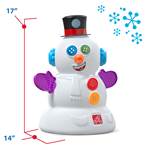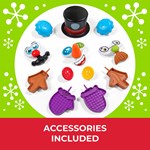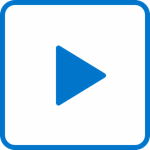 My First Snowman™
In stock
$34.99
+4.99 shipping (via FedEx) When will my item arrive?
Get ready for some silly frozen fun with My First Snowman™ by Step2.
IS THIS A GIFT? DON'T SPOIL THE SURPRISE!
This item ships with an image of the product on its outer packaging.
Rated 5 out of 5
by
The daycare lady
from
The Big Snowman
My daycare kids ages 1yr. to 7yrs. love this items. My own daughter age 2 loves it aswell. It has been a great addition to the daycare. We purchased the tree last year and this year we purchased this snowman and the gingerbread house. The moment they arrived which was in September my children asked to pay with them. They started singing Frosty the snowman and the older children were teaching the younger children shapes, colors, and names of the parts. The only thing I would change about this product is possible have more options for accessories (different shaped buttons, more arm options).
Date published: 2018-10-04
Rated 5 out of 5
by
Avas Gram
from
Awesome! Homerun Step2
I think step2 has hit a homerun with this toy! Why hasn't anyone done something like this before? My granddaughter LOVES LOVES LOVES! If it had more interchangeable parts, which I hope you add more in the future as maybe a separate option?, then I would have rated it a Grand Slam!!!! But a homerun here!!
Date published: 2018-09-09
Rated 3 out of 5
by
Motherof3dragons
from
Cute Toy Idea...but...
This snowman is SO cute, it's perfect to have out for Holiday play. My 1 and 3 year old boys are loving it!! I just REALLY hope that Step2 will make an extension pack for the accessories so the kids have more choices!
Date published: 2018-11-20
Rated 5 out of 5
by
Jellybean
from
SNOWMAN
This toy is a perfect toy for my granddaughter. It teaches creativity and helps with fine motor skills. Most important....it is just fun to play with!
Date published: 2018-10-01
Rated 4 out of 5
by
Alysar16
from
Cute idea
I really like the idea of this product. I think it's super cute. My two year old isn't really interested in it right now. She likes to hide stuff inside of the snowman and enjoys the music the hat plays. I wish it had more pieces to make different faces and the hat seems to randomly play music. It doesn't sound very loud to me either. I am looking forward to also getting the gingerbread house!
Date published: 2018-11-09
Rated 5 out of 5
by
Jeana
from
Lots of educational value.
Having seen this product at a local daycare center, I purchased 2 for use in our early intervention program for children born deaf. So many early concepts are wrapped up in the Snowman, it was easy to create learning targets. However, the one feature I would change is the design of the face, making each independent of the other.
Date published: 2019-02-03
Rated 4 out of 5
by
Colleendee
from
Cool Item
I Do Love It Just One Thing Gets Me A Little upset. Maybe when packing it you can find a way to keep shape of pieces. My eyes are very bent, tried everything and its still not right. But otherwise its a Great addition to my Grand Daughters Christmas Toys, that she will play with for my Christmas seasons to come
Date published: 2018-11-23
Rated 2 out of 5
by
Sharonkay
from
Just ok
Granddaughter is 3 and she got bored with it after a few minutes and grandson 11 months only wanted to chew on it and got bored....took it back and bought the roller coaster and they love it. The design is great and quality is great....My great grandchildren are just not into it.....
Date published: 2018-11-16
What type of batteries dose it take
The My First Snowman™ requires 3 "AAA" batteries.
Date published: 2019-12-09
Will there be an accessory pack to add on additional parts? 
I also want to know the answer to this. My kids love it and would love more options.
Date published: 2019-12-02
I work at a preschool and our children threw the hat and cracked the rim. Can we order just the hat
Unfortunately, we do not offer the My First Snowman™ separately.
Date published: 2019-02-22
Can we sign up sign up for in stock alerts for this? I don't see the option?
Bed bath and beyond has them right now online 
Date published: 2018-10-07
Which retailers will carry this at physical locations and when? Thank you (awesome looking product!)
Just bought one on bed bath and beyond online
Date published: 2018-09-24
When it be in stock?
The My First Snowman™ is in high demand and we have a limited quantity due to several commitments to our retailers. We are unable at this time to allocate any product to be sold on website until November 1st. Please check back on our website at that time. We apologize!
Date published: 2018-10-05
What songs does it play?
The hat of the My First Snowman plays the following songs when removed of shook : Jingle Bells Jolly Old St. Nick 12 Days of Christmas
Date published: 2018-09-11