Naturally Playful® Adventure Lodge Play Center with Glider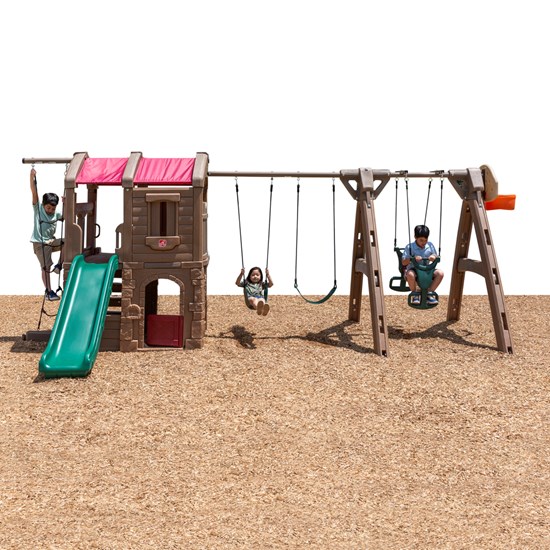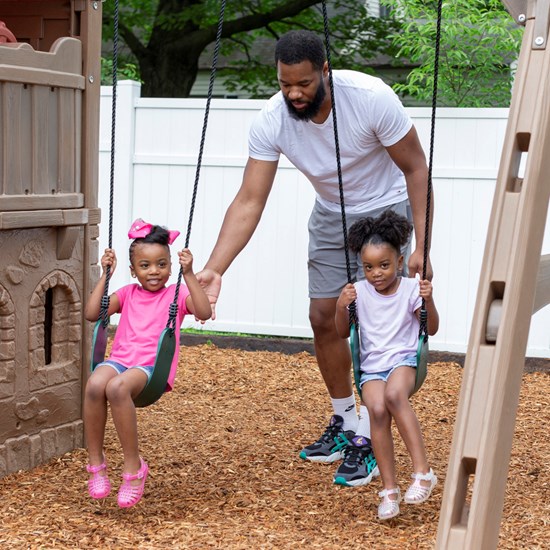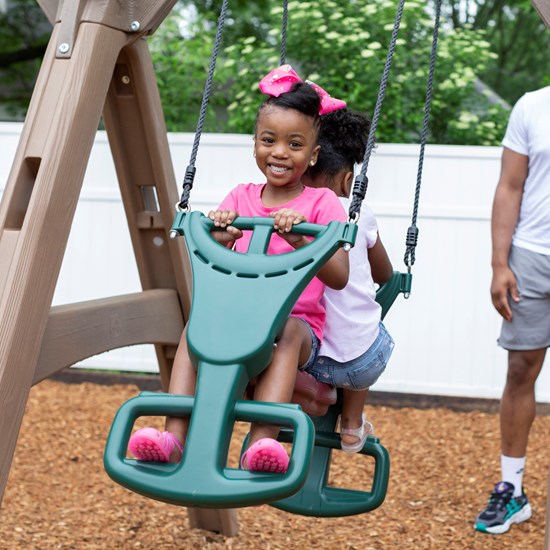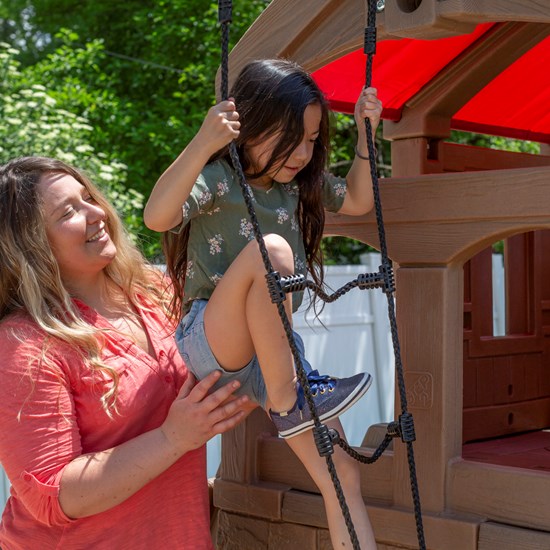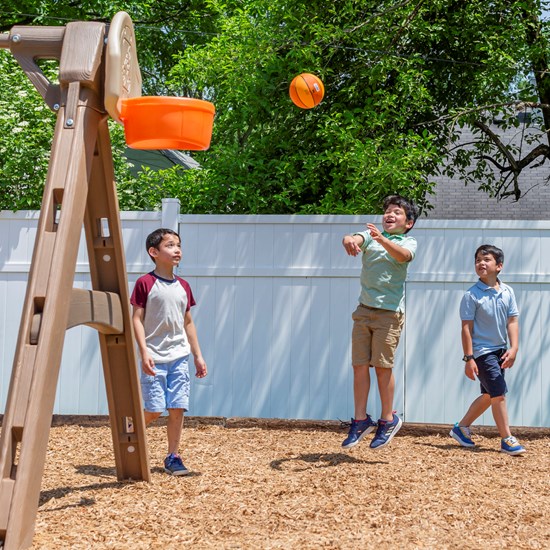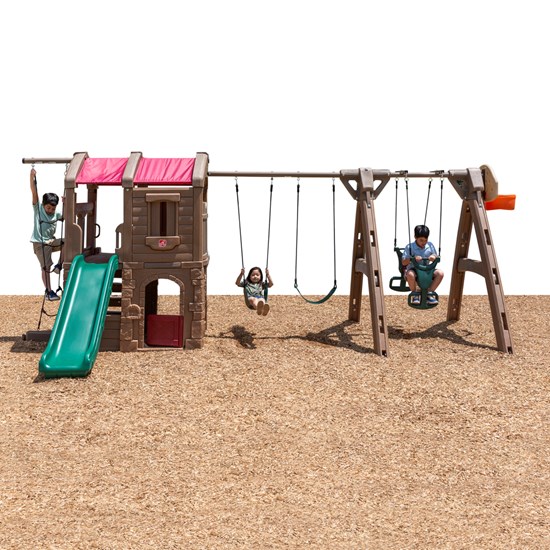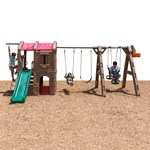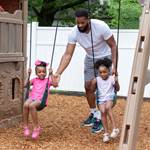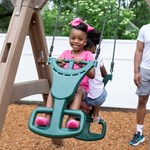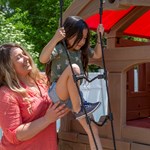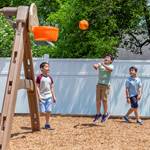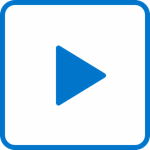 Naturally Playful® Adventure Lodge Play Center with Glider
In stock
$1,049.99
+99.99 shipping (via Truck) When will my item arrive?
Bring the awesome Naturally Playful Adventure Lodge Play Center with Glider to your backyard.
IS THIS A GIFT? DON'T SPOIL THE SURPRISE!
This item ships with an image of the product on its outer packaging.
Rated 3 out of 5
by
Heymanda
from
Wears Fast
Upon initial purchase we were very happy with this swingset. However, we purchased it in April and in only a couple of months it already started showing wear. First the swings started fraying and then the canopy over the slide started fading. By August the entire canopy had completely faded. By November the canopy was not only faded but also began tearing. As of now, the canopy has a large linear tear along the edge. This swingset is used infrequently by a 2 year old girl. Sadly, it looks like we've had it for years and has been used by many children. Very disappointing for the price.
Date published: 2015-01-26
Rated 1 out of 5
by
Pat's Play Place
from
Disappointed how it has weathered
I bought this to replace an old wooden set because I thought it would hold up much longer, unfortunately after two years the support bar rusted and the canopy ripped. The set is now 4years old, a swing cracked and the glider has a crack also. I thought this set would hold up much longer and I did not get my moneys worth. I also have not been able to reach any one about ordering parts because the phone number given is always busy! I am disappointed!!!
Date published: 2011-06-09
Rated 1 out of 5
by
Alice
from
If you buy this, find a carpenter to put together
This product came with half of the holes not lined up and needing to be drilled out. The directions were wrong towards the end. We were sent the wrong poles for the canopy. It took my husband and his father days to put it together. This was a NIGHTMARE to put together. The final product is nice, given the option of buying again, I'd say a definite NO!
Date published: 2017-12-22
Rated 2 out of 5
by
Experiencing Buyer's Remorse
from
Key replacement parts not available
Post has broken after it was hit by lawn mower. Called Step2. Certain parts can be replaced but not the post. Since it is made of molded plastic need original part to fix.Considering the price, Step 2 should stock all replacement parts. Who wants their kids to use a swingset with a broken post?
Date published: 2013-04-18
Rated 4 out of 5
by
Anonymous
from
Absolutely worth the money
This was absolutely worth the money. My daughter is 3 years old and loves it. We had to puchase an infant swing for my 1 year old son and they both love to swing together. It was not that difficult to put together as my husband had help from his brother. Took about 5 hours with help. The only downfall is the swings are a little high now for her but with a few extentions they are perfect. The glider is very sturdy and she loves the slide. I would not change a thing on this product...Perfect and well worth the money.
Date published: 2011-07-13
Rated 5 out of 5
by
Anonymous
from
Loving it so far!
We got this for our 2 year old for her birthday and she is loving it. We put a baby swing on it for her but our niece and nephew who are 9 and 11 also like it and can swing on it as well. The assembly had some issues, but I wouldn't let that disuade my desision to purchase it, everything has something go wrong with a prefab project. All in all I am very happy with the product and knowing that a 2 year old up to an 11 year old is swinging on it and enjoying it gives me hope that it will last us a long time!
Date published: 2010-04-28
Rated 2 out of 5
by
The bomb Mom
from
It's not all I hoped it would be
We put it in the backyard so that our 2 1/2 year old could play in the backyard. The glider is good, but the ropes on the swings are very short so our son who is pretty tall for his age needs help getting in and they don't swing as good because of how short they are. the stairs to the slide are good, but the slide is not as tall as you might think it would be from the description.
Date published: 2010-07-24
Rated 4 out of 5
by
Anonymous
from
Great set except for missing pieces!
Very nice swingset, love the added glider.Took 2 guys about 4 hrs to put together. My 5 grandsons all love it.Haven't had it long enough to know if weather resistent. Very stable but adults definitely can't climb steps to get children because they are not strong enough. Also was missing bars for canopy so we have to take it apart to attach them once reordered, so take the time to check your parts before assembly. All in all we love it and would recommend it for young children.
Date published: 2012-06-06
Rated 1 out of 5
by
LQ
from
The fabric fades and rips.
the fabric fades and rips
Date published: 2017-03-29
Rated 5 out of 5
by
Anonymous
from
Nice Swingset
[...] It took about 5 hrs to assemble. Some of the directions where very clear and precise and it seemed the latter part of the directions weren't as clear. The kids, ages 4 and 2, love the swing set especially the glider. It looks nice and sturdy. I wish the roof was something a little more sturdy but I knew this was a downside from reading previous reviews.Overall I am very happy with my purchase. I am a huge fan of Step 2 products and so far they have not let me down.
Date published: 2011-04-28
Rated 5 out of 5
by
Vip
from
Terrific - great for younger kids
Great swing set. Kids love it - big hit at our last bday party (3-5 year olds). We ordered the infant/toddler swings for younger kids (1 year old, also fits our 3 year old). Looks nice in our backyard. Assembly was not difficult, but took lots of time (I spent about 45 minutes arranging parts/labeling them, and then about 6 hours putting it together - pretty much all of it by myself). And its not too heavy to move - if its not staked, 2 people can easily move it.
Date published: 2015-07-23
Rated 4 out of 5
by
Anonymous
from
I love it
There were two parts that wasn't with the swingset. I called on a Monday and the parts were here on Thursday. I had read on the commets before I bought the swingset that this happens a lot. I love the fact that all I have to do is spray it off to take care of it. It isn't for kids older than around six or seven. Older kids are either bored or too heavy. Perfect for younger kids. I think it is a little pricy. I think that could be because you put it up and forget it. My grandson loves it and that is what matters. Thank you so much. I will be back for other products.
Date published: 2011-05-06
Rated 5 out of 5
by
Father of boys
from
Excellent Playset
We recently moved to Utah and were looking for a playset that wasn't wood (splintering) and not metal (rusting). We found this plastic set and after reading all the reviews and some youtube reviews on this product purchased it for our 2 and 5 year old sons. They LOVE it and play on it snow, rain or shine. They can grow into it as they are too young to use the ladder yet but love to eat lunch in the bottom of the house and love the glider. Great purchase!
Date published: 2014-04-09
Rated 4 out of 5
by
Rifle91
from
Not too shabby
I was happy that all the pieces were in the bags and they all fit together. A few of the assembly instruction were vague, but can be figured out.I am an avid do it yourselfer and it took 4 or 5 solid hours to put together - a ton of bolts. If you are not familiar with the use of a socket wrench, recruit some help. I also had to call my wife in to help once assembling the "A" frame. I'm 6'1" and it was hard to manuever.Additional tools needed that were not listed in the instruction booklet:8ft Ladder, socket extensions, rubber mallet (hammer will damage the metal) and some WD-40. Also, various size socket wrenchs and screw drivers were called into play.Other than the cons listed above, not a bad product. I am adding a rope extension to the swings and two handles at the top of the ladder so my 2 year old can climb up himself.
Date published: 2010-03-30
Rated 5 out of 5
by
The Witmer Family
from
Excellent Product!!
The Naturally Playful Adventure Lodge Play Center with Glider was very easy to put together and my husband and I had it finished in about 6 hours. The rope ladder was not long enough to attach to the top hooks, but we just added extra hooks to it and it was fine. Other than that, our 3 1/2 year old loves this clubhouse/swingset and has spent alot of time playing on it and will spend alot more time playing on it. Thank you Step 2 for another great product!!
Date published: 2010-06-21
Rated 4 out of 5
by
Anonymous
from
Good Product
The product has many activities to choose from that our one year old daughter loves. We purchased an infant swing to replace the companies swing. The two drawbacks are that the swings from the company are pretty high off the ground so I will have to buy some extensions. Secondly, the assembly was pretty easy to understand for the most part, but there were some steps in which parts didn't line up and needed some creative ways to get the product to work.
Date published: 2010-07-27
Rated 5 out of 5
by
Anonymous
from
The whole Family love this set!
My Husband, my 3.5 year old, my 15 month old and I all love this set! It fits so nice in our yard! Lots of steps to put together, but not difficult to do. Love the plastic as opposed to the majority that's out there (wood sets). Glad it won't warp over time and we won't have to deal with splinters down the line! This set is perfect for my kids ages/heights with plenty of room to grow! My kids cry when they have to come inside from playing on the set!
Date published: 2016-11-03
Rated 5 out of 5
by
Skip
from
We just love it!
Our 2.5 year twins just love this set and could not wait for Daddy to complete assembly (it took about 14 hours (by himself he asked be noted) in total to complete the 200 instruction steps). The girls did not want Daddy to eat or sleep until complete. Once complete they just love it and want to play on it everyday especially since our local park does not have swings. The size is just right especially if your backyard is rather limited or long and narrow. It gives each child plenty of room to play on their own or together. The girls favorite part is the glider which we debated when choosing this version or the gliderless version. We have had older kids 4-7 play on it too and it is fun for all. We have several other Step 2 products and have been pleased with all of them. I suspect we will have several more summers of fun with this set. Thanks!
Date published: 2010-06-06
Rated 4 out of 5
by
Anonymous
from
Love It!
We've had our set for over 2 years now and it was the best investment. So glad we got this over a wodden or metal set. The plastic has not faded at all, sturdy and great. My kids (now 3 and 4) started playing on this when they were under age 2 and even for toddlers it is easy to climb and safe. I just switched out one of the swings to a baby swing for my youngest and put the other swing back on when she was ready to use it. Now my kids swing like pros and play on it every single day for hours. I am a little dissappointed in the club house roof cover, it has faded and half has fallen off so I am on here looking for a replacement. Otherwise it is awesome. Someone mentioned slide height is low but i think it is perfect, anything higher and i think i'd be afraid my little ones would hurt themselves. My kids love to put the sprinkler on in the summer and swing.
Date published: 2010-12-01
Rated 4 out of 5
by
Anonymous
from
Great product, but not so easy assembly
Love this playground for the backyard. It was just tedious to assemble. the instructions could have been more clear. hubby and i found ourselves going back a few steps and redoing steps that were already done when they should have come after certain steps. took us more than 7 hours to assemble. it was also somewhat difficult to align the holes. But, it was definitely worth it since I think it's the best playground out there.
Date published: 2011-07-12
Rated 5 out of 5
by
Anonymous
from
The BEST Swing set!!
As a mother of 2 year old twin girls, it was so stressful to go outside with them. Now that we have the swing set the girls just love it. They are able to climb up the steps with ease. They even like to climb up the slide. They love the glider as well. Since having the set the girls have slept in later in the mornings, due to all of the activity and fun they have had on the set. I am so happy we decided on the this set.
Date published: 2010-06-18
Rated 5 out of 5
by
julienseb
from
Love It!!
We purchased for my 3 yr olds birthday and he absolutely Loves it!! Took my husband about 6 hrs by himself to put together. He has put large seingsets together in the past so he may be a little faster than others. Overall, we are very pleased. Seems sturdy and safe for little ones. We did buy extra chain at a home improvement store to lower the swings but needed very little. My son learned to swing by himself in 1 day.
Date published: 2012-03-12
Rated 5 out of 5
by
Anonymous
from
I will continue to buy Step2 products- awesome swing set.
Love this swing set. It was relatively easy to put together, I did most of it alone and then had some help carrying and connecting the large pieces once they were built. The hardest part is getting the black cap into the post end at the top of the canopy where the swing set meets the play house. Step2 sent me replacement caps but they still didn't fit. I tried their recommendation also of the soapy water as well. Instead I took and cut a spot of the cap on its side and mushed it into the INSIDE of the bar instead. I'm watching it closely for any bee activity, just in case.Overall, this is an excellent swing set and my kids love it. I have purchased Step2 swing sets in the past and the products always stand up to tough Michigan elements.
Date published: 2017-05-18
Rated 4 out of 5
by
three's a crowd
from
A nice playset
The swingset is adorable and the kids love the treehouse and glider. I have 3 children: 4 yr old twins and a 2 yr old with special needs and all 3 seem to like it so far. The assembly was quite difficult and took a lot longer than expected. I would suggest seperating all parts before starting. I put small bolts and washers in containers and it went a lot faster. We hope this brings years of fun to our children.
Date published: 2010-06-29
Rated 5 out of 5
by
Travis
from
I would recommend this swing set!
We received the swing set in 2 very large boxes. The boxes were damaged a little but none of the parts were damaged or missing. My father in law and husband put the set together in a few hours with no issues. Our two year old loves it! We use the weedeater around the play house and legs and it doesn't seem to damaged the set which was something we were worried about. I would recommend this swing set!#SWEEPSTAKES
Date published: 2017-04-16
Rated 5 out of 5
by
Great grandmother still young at heart!
from
Great playground.
At seventy I wanted a play set for my great grandsons. I was pass the wood sets and having all types of Step Two products in the pass made me check them out. Wow this set was just perfect. Big, easy to put together and good looking. The look on my great grandson's face said it all! Thank you for the love of children your people that comes up with these ideas must have. Would highly recommend this play set.
Date published: 2013-04-07
Rated 4 out of 5
by
Daniel
from
My son loves it.
My son is 3 years old and loves it. The swings are a little bit too high even though he is tall for his age. I bought a different swing for it that is more of a seat and suspended it with chains to make the height adjustable. Also, the directions were horrible. After evening number 2 of assembly, I found a video on YouTube that a couple made. This made the rest of the assembly a piece of cake.
Date published: 2019-07-26
Rated 4 out of 5
by
Anonymous
from
Almost Perfect!
Purchased for my 3-1/2-year-old son through Step2 website. I am a 5'4" female and I assembled the entire swing set in one day by myself. The physical side of it was not easy, but the instructions were clear and easy to understand and follow. This is a very attractive, durable, weather-resistant, and low-maintenance set that I highly recommend. My son has enjoyed it thoroughly and I would give it 5 stars if there weren't one bothersome issue. After only three months, the fabric covering the "tree fort" section faded to an ugly pale pink. The rest of the set looks brand new after 18 months, but the faded fabric really detracts from it's overall attractiveness. This fabric should be a light tan color, fade-resistant AND mold/mildew resistant, and it would look much nicer for years to come. I am looking into having those pieces replaced with something that will make it look new again.
Date published: 2012-04-16
Rated 5 out of 5
by
Redsoxgirl4486
from
Awesome playground!
This was a present for my daughter's second birthday and it has been such a fun experience for her. It took my husband about two nights after work to assemble it and the instructions were fairly easy to follow. The only problem we had was like others have said about the holes not being drilled all the way theough, but he did it on his own. Once it was put together, my daughter loved the clubhouse the best and thinks she's a big girl up too with the adorable ship wheel. She also loved to hide underneath where she enjoys her little red door that's just her size. We attached a toddler swing next to one regular swing as she is still quite small, but she loves to use both. We just assist her with the big girl swing. Her favorite is the glider though! She immediately took to that and I pushed her for HOURS on this, so if you're debating on whether or not to get this part of the set, do yourself and your child a favor and BUY IT! The rope ladder is too advanced for her at this age along with the basketball goal but perfect as she gets older so it grows with her. As a parent, I love the material because it's weather resistant and durable. Best part though is no splinters and it won't get too hot like metal swing sets! Another bonus is it comes with stakes that stabilize the playground so you don't have to worry about it being flimsy or wobbly. All in all. I would recommend this product to any parent with young kids!
Date published: 2018-03-06
Rated 2 out of 5
by
4grandmatime
from
Disappoint with Step 2 before it's assembled
Bought for our grandchildren. Husband has been assembling today while we are babysitting and we discovered the main bars that swings attach to are missing (pretty important!), another piece is damaged and the swing ropes are way too short, they are more appropriate for adult height. Very disappointing, to say the least.
Date published: 2018-09-29
Considering the depth of the product how much additional space would be required for kids to safely swing on swings and glider?
We have about 6-7 additional feet in the back and about 10 feet in the front...it's tight in the back, but it works!
Date published: 2020-02-10
What is the easiest way to replace the canopy? The original canopy has torn and i have purchased the replacement.
Please contact our Consumer Service Specialists at 1-800-347-8372 Monday through Friday, 8AM -5PM Eastern Standard Time and we will be happy to help you.
Date published: 2019-06-24
Can you change the orientation of this so that the swings and glider would be attached to the other side of the playhouse?
We do not recommend altering the Naturally Playful® Adventure Lodge Play Center with Glider.
Date published: 2019-06-04
Is this a wooden or plastic swing set 
Plastic
Date published: 2019-05-16
Can someone tell me in general what comes in box 1 and what comes in box 2, parts wise
Please contact our Consumer Service Specialists at 1-800-347-8372 Monday through Friday, 8AM -5PM Eastern Standard Time and we will be happy to help you.
Date published: 2019-04-29
I would like to know if we could purchase a glider and the hardware? We have the step 2 swing set without the glider and were hoping to add it.
We were told you cannot add the glider section later. The end cap is made differently and at the time we ordered it, adding on was not an option.
Date published: 2019-03-20
Is there a way to secure this so wind doesn't blow it away?  We live in a windy area.
The Naturally Playful® Adventure Lodge Play Center with Glider arrives with 6 ground anchors to secure the unit.
Date published: 2019-03-18
Can this be used without having the swing assembly attached and just the clubhouse slide and rope ladder? Obviously will have to purchase it all but I have small yard
I don't know how sturdy it would be if you did that. Instead of paying that much maybe look for just a club house
Date published: 2019-03-19