Naturally Playful® StoryBook Cottage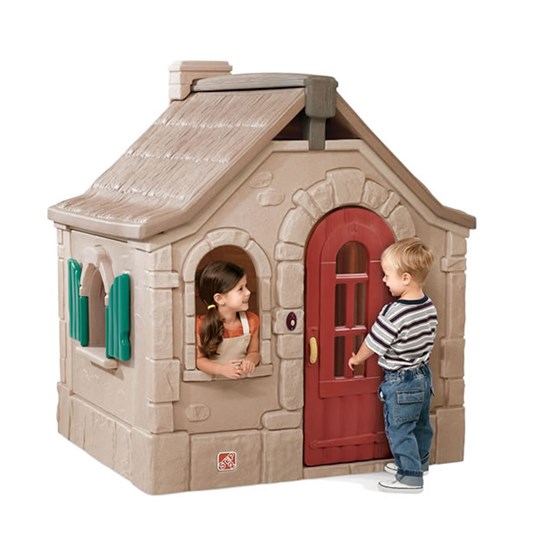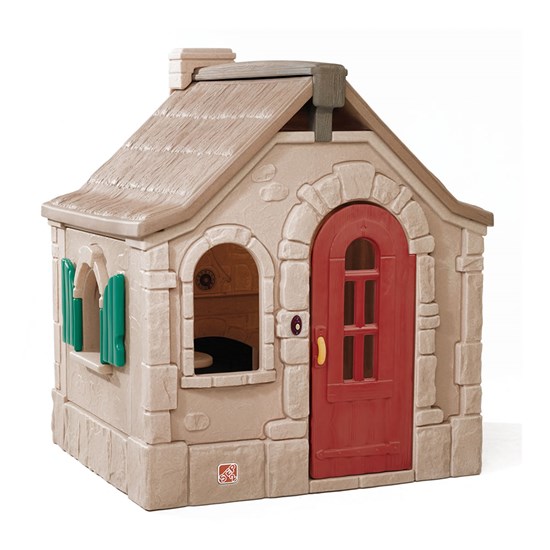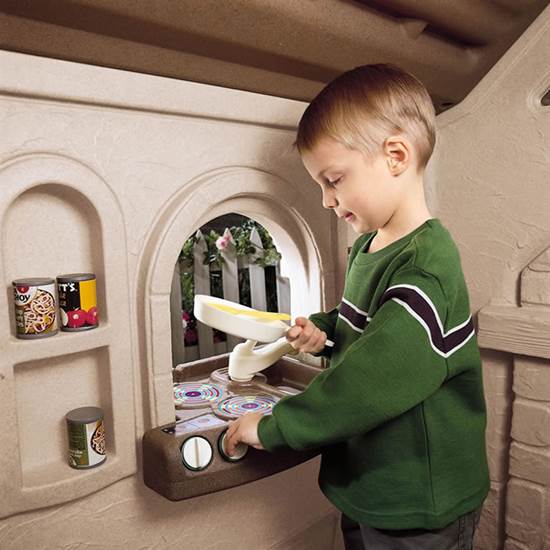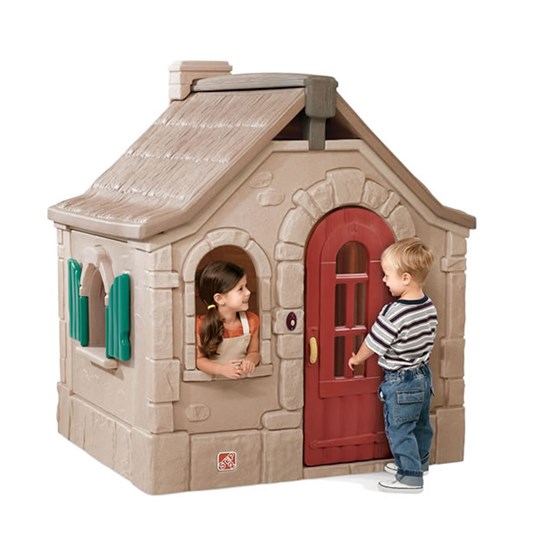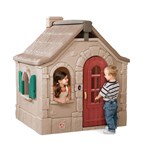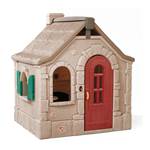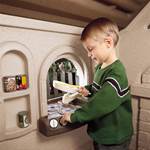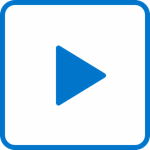 Naturally Playful® StoryBook Cottage
In stock
$464.99 $459.99
+$79.99 shipping (via Truck)
IS THIS A GIFT? DON'T SPOIL THE SURPRISE!
This item ships with an image of the product on its outer packaging.
Rated 5 out of 5
by
Anonymous
from
Great Playhouse
We bought this house for our 3 year old daughter's birthday. She loves it. She plays in it for hours. The house is big enough for an adult to sit in also.[...] The only thing that we had any problem with was the lighting. It is very dark inside the house. (We are using it inside, and never plan to take it outside) However, there was a very easy fix! One strand of Christmas lights strung throught the rafter... looks cute and works great!We had planned some time to put this together, and it literally took 5 minutes. We did not put the screws in because we are using it inside, and it is still extremely sturdy.
Date published: 2009-01-18
Rated 5 out of 5
by
Anonymous
from
A Most Have Product !!!!
I bought this playhouse several years ago when my older grandsons were 2. I now have 4 grandchildren from 18mth - 6 years old and ALL of them LOVE this playhouse!!!At the time I bought it, it was the "top of the line" for Step 2 playhouses and I was concern about the cost/benfit of the product. Boy, was my concern unfounded! This playhouse has remain the HIT of our backyard.It took only min to set up, but it is durable. It looks as good today as it day it was new. And it is tall enough that even I am able to stand in it.I was so sold on this product and Step 2,I bought the newest top line playhouse and the Grand Walk-in Kitchen as Christmas gifts for my grandchildren. I know they will be "HITS" as well!
Date published: 2007-11-23
Rated 5 out of 5
by
Mom & Dad
from
Perfect playhouse for our 2-year-old!
We - and, more importantly, our two-year-old daughter - are thrilled with this playhouse! There's ample room inside for two small children and an adult, and the extra touches on the house - the phone, the clock, the doorbell, etc. - are wonderful. We have it inside for now but will be moving it outside soon. The only very minor con we've noticed is that it's a little dark inside the house (at least when it's indoors - maybe it's not a problem outdoors), but we think that will be easy to fix by adding a simple light inside. We got this for our daughter for her 2nd birthday, and she didn't want to come out of it all day long! Perfect for encouraging children's imaginations.
Date published: 2008-08-04
Rated 4 out of 5
by
Anonymous
from
Great product-worth the money
Awsome playhouse! 15 minute assembly-everything fit together perfectly and all that is needed is an electric screwdriver. We purchased this for our 1 year old son and he loves going in and out the door and peeking thru the windows. Our 7 and 10 year olds love it too and play in it with him all the time. Their friends even join in on the fun. The built in kitchenette, phone and drop leaf table make it even better. We considered a less expensive house, but because of the built ins and the units height, this will last so much longer. Worth the the money we spent.
Date published: 2007-09-09
Rated 5 out of 5
by
Mother of two.
from
Happy w/purchase
I use this indoors and I knew my older child (3) would like it. He uses it when he needs his space away from his little sister who hasn't figured how to crawl in yet. I got this playhouse because he tends to use any type of structure as a gym and it could take his abuse. I didn't attach the roof, I just put on the center beam and hung a sheet over the top so it wouldn't be too dark while using it inside the house. Plus I can take it down and move it easily outside when the kids are bigger. I have had the matching picnic table for almost a year and it has taken lots of abuse and looks like new.
Date published: 2008-11-06
Rated 4 out of 5
by
Anonymous
from
Fun and Attractive
I purchased this for my 2 year old sons birthday. He really likes it, however he always wants me to play inside it with him and there just isn't enough room for us both to be moving around in it. We keep ours inside in a corner of the room and it seems to be kind of dark inside. My son really enjoys the kitchen and the back trap door. The phone is nice because it is interchangable with the phone on one of his other Step2 products. I was able to put it together all by myself and quickly. That was a real plus! And it is a much nicer looking playhouse than some of the others I've seen. I'm glad we got it for him and I know he really enjoys it. I do wish it were a little more affordable though.
Date published: 2007-11-28
Rated 4 out of 5
by
Kristina mommy of two
from
Kid's eye's lit up!
We just picked up this playhouse and like I've said before...my children love it! My 4 year old understands the concept better than my 21 month old but I have a feeling she'll enjoy it more and more, she however does understand the phone (she steals phones and cell phones in our house). I was a bit surprised to see that the inside isn't as big as I thought it would be, but perfect fit for my two children. The playhouse is beautiful though and the height is an added plus for my growing 4 year old boy...this house will last awhile with him. Definitely worth the buy!
Date published: 2008-01-24
Rated 5 out of 5
by
LiveNLearn Mommy
from
This is the perfect playhouse!
I bought this playhouse after returning the front porch playhouse (which turned out to be way too small) and could not be any happier with this purchase. It was soo easy to put together, and both of my children love it! I have a 7 year old boy, and an 18 month old girl -they both can fit very comfortably, we even stuck 2 little chairs and a play fridge inside. They love the secret passage, the little mantle above the fireplace -everything! I wanted a playhouse that my son could fit in too so that he would at least be able to play too -I didn't really expect him to want to very much -but he's been loving this little house! My little girl loves it too (although she is a baby and we know they're not very discriminating!)
Date published: 2007-06-05
Can this be shipped to China?
Step2 Direct ships within the Contiguous United Sates only. Thank you for your interest in Step2 product retailers in Hong Kong/China. Specific quantities vary by retail location, please contact Wisdom Toys with your specific request. Wisdom Toys Sales Department Building 4, No.2777 Baoan Road, Malu Town, Jiading District, Shanghai, China, 201801 +86 (0)21-39905562 (f) +86 (0)21-31269175 (p) www.huasenwei.com
Date published: 2021-03-12
Can I buy replacement stickers for interior?
Call Step2 customer service, they often have replacement parts and such available for a fee.
Date published: 2020-11-08
What is the interior height and can the outside be painted?
The interior dimensions of the Step2 Naturally Playful® StoryBook Cottage™ are as follows: Highest Point: 55 in (139.7 cm) Lowest Point: 37.25 in (94.6 cm) Length: 42 in (106.7 cm) Width: 43 in (109.2 cm) We do not recommend painting Step2 products.
Date published: 2020-10-26
What kind of Hardware do I used to put one together that I found at Goodwill?
Please contact our Consumer Service Specialists at step2-company@step2.net or 1-800-347-8372 Monday through Friday, 8AM -5PM Eastern Standard Time and we will e happy to help you.
Date published: 2020-10-12
can I just buy the door?
Regretfully, we do not offer the door separately from the Naturally Playful® StoryBook Cottage.
Date published: 2019-07-17
Can I buy replacement shutters?
Thank you for contacting Step2. Replacement parts and decals can be ordered by calling our Customer Service team at 1-800-347-8372, Monday - Friday, 8:00 am - 11:00 am and 12:00 pm - 5:00 pm EST. Please have your product close by during your call so that we may quickly assist you to answer your question, find a resolution and or provide product or part pricing and lead-time(s). Various replacement parts and decals can now be ordered on line. Check our website at www.Step2.com and refer to the replacement part section located at the bottom of the website page and shop parts by category or look up your product(s) pertinent replacement part choices. Regards, Step2 Consumer Service
Date published: 2020-04-22
How wide is the door in the storybook cottage?
The Naturally Playful® Storybook Cottage door measures as follows : 39"H X 15 1/2 "W
Date published: 2018-10-29
can the cottage be taken apart and rebuilt or do the parts snap into place/can't be disconnected? (We want to build it inside now and move it outside once the weather is nicer)
The Naturally Playful® StoryBook Cottage was designed to be rebuilt.
Date published: 2021-06-17