Naturally Playful® StoryBook Cottage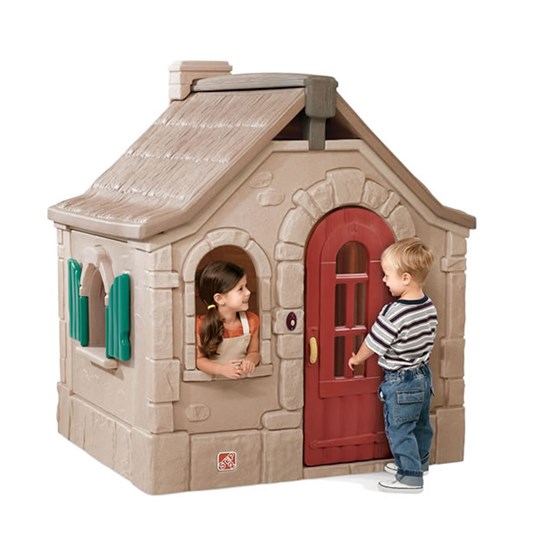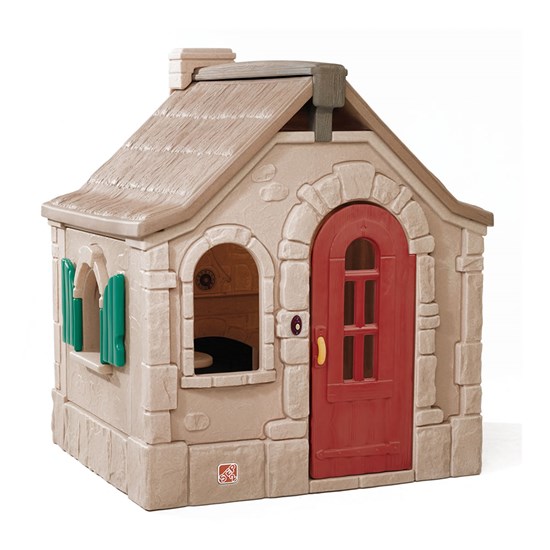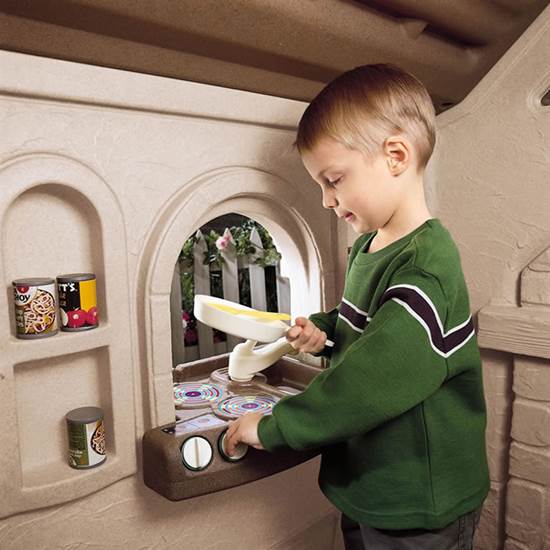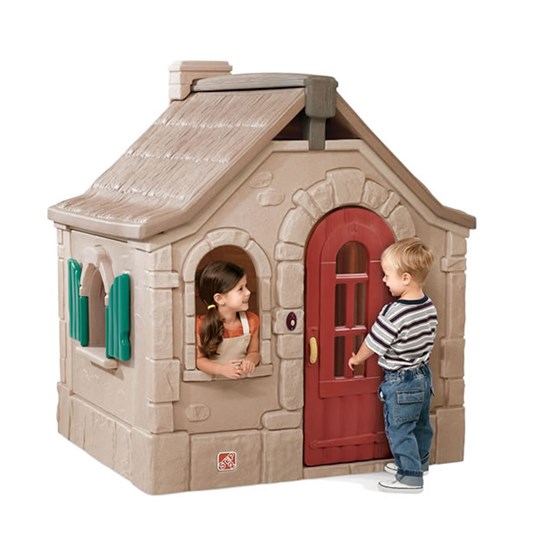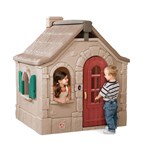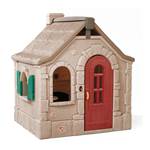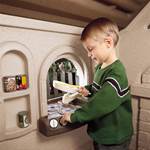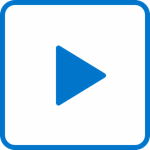 Naturally Playful® StoryBook Cottage
In stock
$464.99 $459.99
+79.99 shipping (via Truck)
IS THIS A GIFT? DON'T SPOIL THE SURPRISE!
This item ships with an image of the product on its outer packaging.
Rated 5 out of 5
by
improudmama
from
GREAT PLAYHOUSE!
We purchased the older model of this for [$] from someone selling it on the [@] and my 2 year old daughter absolutely LOVES it. It is big enough inside for me to go in and play with her. My daughter loves that the fireplace is also a door; she uses it to "escape" when we play hide-n-seek with her outside. She pretends to cook in the kitchen area. There's only two CONs: 1. it doesn't come with a matching chair but I can't complain since I purchased it secondhand 2. there should be something over the kitchen window to keep rain from getting in that area.
Date published: 2012-06-20
Rated 3 out of 5
by
Weash
from
Very cute....but
After many, many hours of researching playhouses for my daughter's 2nd Christmas we finally decided on the Storybook Cottage. I have extremely high standards and I really try to buy the best quality when it comes to big purchases. I liked that it wasn't gender specific and from the reviews I was really looking forward to a really high quality, nicely sized playhouse. With that being said...the house seemed a lot smaller than I was expecting. It easily fits 3 small sized children but there is not much room to move around. You have to push the door bell a certain way for the small bell to ring. The phone is hardly worth the effort...it is not loud at all. The table inside is so flimsy, little children naturally want to lean on it and it almost bends in two. The material doesn't seem sturdy at all. Yet, my daughter LOVES it and has played in it everyday for the past year. It is small enough to keep in her bedroom. The price seems too high for the quality and size...but we still love it! Looking back I probably would not have spent this much for this particular playhouse.
Date published: 2009-11-27
Rated 5 out of 5
by
Kami
from
WOW ~*~ A Must Have~*~
This is attractive in design, as well as durable and weather resistant. I assembled it inside over the winter, and have set it up on the deck complete with an indoor outdoor rug for a more "at home" feel. My daughter and two year old son enjoy playing it in and the "secret" door fireplace is a great feature they find fun, and useful for all sorts of ideas in play. Unique "built in" storage shelves, and a drop leaf table, along with a play phone with real sound are great ideas. There is also plenty of room inside for a chair or other accessories.
Date published: 2008-05-12
Rated 5 out of 5
by
Anonymous
from
Buy This and Skip the Rest if you Must..
I debated about wither to spend the extra money for the playhouse since I have already bought all the other Natural play euipment.I was afraid that a playhouse might not appeal to little boys. Boy was I ever mistaken! My three grandsons (ages: 1-5) LOVE this playhouse!!!!It is roomy enough to accomdate all four grandchildren at once and is big enough for an adult to go into it and clean it up if needed.We have had it for three years now and it looks as good as the day we built it eventhough we live in West Texas were the sun is hot and bright.I am soooooooooo impressed with this playhouse that I would recommend this product even to people who have a limited budget that might have to elimate buying other products. This playhouse is that much fun!
Date published: 2007-05-28
Rated 5 out of 5
by
TexasMommy
from
Well worth the money!
After researching lots of playhouses, I opted for this one and I'm glad I did. My oldest daughter was 3 and the youngest was 2. Wtih a 3 year old or older kids, you have to think about the height of the playhouses. Some of them arent as tall. As a matter of fact, I think this is one of the tallest, if not THE tallest one made by Step2. The kids have so much fun especially sitting at the little fold out table. We keep it outside and it has not faded any or very little. The kids will be in this for a while. Very cute and attractive as well.
Date published: 2008-12-05
Rated 4 out of 5
by
Abby's Gammy
from
Good quality playhouse
I couldn't believe how quickly this playhouse was put together, with 2 people it took about 10 minutes. It seems very sturdy. I had originally planned to place it outside but was worried about any damage the sprinklers might cause, so it is kept indoors. This will also allow my grandchildren to use it during periods of extremely hot or cold weather. My only complaint would be the price, it seems like a lot of money for molded plastic pieces, although it is very sturdy. I'm sure my grandchildren will enjoy it for a long time to come.
Date published: 2009-06-18
Rated 5 out of 5
by
cvillemomof2
from
My little ones love this playhouse!
I bought this about a year ago to match the woodland climber we already had. At the time, my son and daughter were each just turning 1 and 3. They absolutely loved it then and love it now. It looks great in the yard and it's the first thing they run to when I open the back door. I set it up on a thin pad of cinder blocks to create a floor and it works great! It's very weather resistant, too. The included phone has even survived being left in the yard in the rain a few times. At 5' 9'', I can even fit inside with the kids!
Date published: 2008-02-05
Rated 5 out of 5
by
BeachMommy
from
Perfect Size and Fun Too!
I needed to find the perfect house for my two children that are one year and two years old.I decided on this playhouse. Since we only have a small courtyard I couldn't get a massive playhouse, but I wanted one that was fun, attractive and had most of the bells and whistles. This playhouse fit the bill!They both love it and I know they are going to have many memories playing in this house together!It is also attractive and doesn't look like a major eyesore in our courtyard. It is the perfect size and provides hours of imaginative play and outdoor play time.I am always concerned about how long and how difficult assembly is with these types of things, but Step 2 made it so incredibly easy! It was not difficult at all.Step 2 doesn't disappoint and this playhouse was worth every penny!
Date published: 2011-12-26
Rated 3 out of 5
by
Anonymous
from
Love this except for stickers
I love this playhouse except the stove stickers are peeling off. I'm hoping I can replace them.
Date published: 2012-05-20
Rated 5 out of 5
by
Anonymous
from
Great Toy!
We bought this for our son over the summer when he was 15 months old. He loves opening and closing the door, ringing the doorbell, and playing with the shutters. The phone was a big hit as well! Now that he's 18 months old, we're starting to use the table inside and set up a picnic.We loved the colors as the playhouse blends in with our patio and yard. Many playhouses are bright white and primary colors--great for kids, but not so nice in a landscaped setting.Our son is quite big for his age (he's in the 90th percentile for height/weight). We were looking for a larger playhouse that he'll be able to use for years to come. This is one of the bigger/taller houses on the market.The house was an absolute breeze to put together.It's been out in our yard for 3 months in the rain and wind. So far no damage. Hopefully, it'll survive the winter well.
Date published: 2009-11-13
Rated 4 out of 5
by
Bug's mom
from
Everybody loves this
My son likes his playhouse, but all of his friends love it. Evertime someone comes to our house this is one of the 1st toys they go for. The only downside we have had is the outside table and chairs, (it doesn't look like they include these anymore) get knowcked off the house rather easily so have gotten scratched. Other than that we love it and are even considering selling this and getting the next size up, (the Welcome home playhouse).
Date published: 2007-07-26
Rated 5 out of 5
by
Colorado Mom
from
Beautiful and Sturdy Storybook Cottage
My husband and I purchased this cottage for our three-year-old daughter. We live in Colorado and this cottage blends beautifully with our natural landscape. It sits next to a babbling brook and Aspen trees. Gorgeous! The red door and green shutters are pretty, not too bright. Our daughter spends HOURS outside pretending to be a character in many of her favorite stories. This is so good for her creativity, as you all know. Get this house!
Date published: 2012-05-20
Rated 5 out of 5
by
Anonymous
from
so darling!
this is the cutest playhouse ever! daughter loves it, and so do I! Secret passage is such a great idea! wanted the bigger playful one, but the secret passage had me sold. will get bigger one when daughter is bigger. missing front door handle, but trying to contact step 2 for that. I buy ALL step 2 products, have 7 or 8 at the moment, each have missing a few minor parts, but otherwise, the best products on the market!
Date published: 2008-08-31
Rated 5 out of 5
by
Anonymous
from
no problems for us
the box was damaged but the house was in perfect condition! our only problem was having to redrill some of the holes to put pieces together, other then that it was no problem. our almost 2 yr old loves it specially the phone she talks on it constantly! she loves the doorbell and rings it everytime she comes in and if we dont ring it she gets very upset. all and all i would highly recommend this house!
Date published: 2020-06-27
Rated 4 out of 5
by
Anonymous
from
No back door : (
My son absolutely LOVED the little back door the store display had. In fact, i let him play with all of the displays for at least 20 minutes to see which little playhouse he would like. Out of all of the ones that were displayed (including slides and play-sets) he played with this little cottage. The display model had this little back door he liked to crawl in and out of. However, when we got home and got the cottage put together, we noticed that the model we bought did not have the little back door. It had a sticker fireplace instead. My son was pretty sad but still loved playing in the cottage. He got over it and I am sure has forgotten about the back door by now, but I know he loved that little door. It's the reason we decided to get the cottage. If you are getting this because of the little back door, make sure your model comes with it because apparently that is not standard in all cottage models.
Date published: 2011-04-25
Rated 5 out of 5
by
MommytoNandK
from
Bring Back Older Model!
After keeping a clse eye out, I was able to buy a used older model that has the patio and secret door. Why don't they make these with those features anymore? This house is so adorable and those added features keep little ones interested for longer periods of time. The older model is so much better...don't know that I would have bought the newer scaled back version.
Date published: 2012-06-18
Rated 5 out of 5
by
Marie
from
Awesome
I bought this playhouse several years ago for granddaughters, they loved it! One of the best looking playhouses I've seen. Now that granddaughters are getting a little older, I'm giving it to another little girl. Only thing that has shown any wear is the stove decals, so I just ordered replacements. It will look like new then. Step 2 has wonderful products for kids.
Date published: 2018-04-06
Rated 5 out of 5
by
Anonymous
from
Hours of fun!!
We bought this house for our 2 year old daughter for her birthday. It only took my husband and I about twenty minutes to put together and it is adorable. She has been busy decorating it with beautiful pictures that she has drawn. And our biggest suprise is that our nine year old son loves to play in it too. Definately a must have and well worth the money!!!
Date published: 2008-08-10
Rated 5 out of 5
by
Anonymous
from
Hours of fun!
I purchased this 5 years ago for my Family Home Childcare and it has been a wonderful addition. The kids pretend to cook, have parties and act out story book characters. It has taken quite a beating with several rowdy 3-4 year old boys and still looks brand new. 6 kids, every week day for 5 years and not a complaint. I must say, that is pretty awesome.
Date published: 2012-04-20
Rated 5 out of 5
by
Anonymous
from
Worth Every Penny
We have had this playhouse for my son for about two years now. It looks like the day we bought it. The high pitch of the roof gives it way more head room than other houses and can accomadate taller/older children easily. The folding table works great, the little back door is a nice feature for the kids too. Can't say enough about this house!!!
Date published: 2010-05-27
Rated 5 out of 5
by
HappyDad
from
[...]
My wife and I spent lots of time looking online for playhouses. [...] It seriously took about 5 minutes to assemble. It snaps together and seems pretty sturdy. However, you can add screws for more stability. Good size for our 2 year old daughter, but would also entertain a few comfortably. Very happy with this purchase and so is our daughter.
Date published: 2009-04-05
Rated 5 out of 5
by
Mama Jen
from
This Story Has a Happy Ending!
Unbelievably easy assembly! 25 minutes with 2 people and it was done! My daughter LOVES the doorbell! Just enough detail inside the house to make it fun - phone, clock with moving hands, folding table, stove/sink. Looks good in the backyard - colors aren't too garish. Pretty roomy inside, so it should be good for several years of play.
Date published: 2009-11-20
Rated 5 out of 5
by
Anonymous
from
I Would Buy It Again
I am a mother of 4 and are always looking for things that will make it through all of my children. This is great I have had it for 5 years and it is not faded and it looks as good as it did when we first bought it. It is very durable. My kids love it and so do their friends. I will definately get may more years out of this.
Date published: 2008-12-01
Rated 5 out of 5
by
Anonymous
from
18 mo. girl and 4 yr old boy love it!
We looked at this product every time we shopped for toys and our kids (a boy and a girl) had to be dragged kicking and screaming from it. We're pinching pennies right now, so we decided it was too big a purchase for the kids...so I bought it for myself as my birthday present (who needs more jewelry?). The hours of fun I have had watching them play together have been well worth it. It is simply awesome! They chase each other in and out (good aerobic exercise), pretend to serve elaborate meals (great imaginative play) and otherwise just sit inside and play with other toys. My son pretends he's a fireman who has to drive his fire truck over and put out house fires and save my daughter. My daughter's dolls are frequent visitors. What else? It's plenty big for four kids to be inside at once but is also light weight enough for an adult to move (so I don't kill a patch of grass). The colors are neutral and pleasing. It was super easy to assemble. WE LOVE IT!!!
Date published: 2007-06-05
Rated 5 out of 5
by
Anonymous
from
My toddler adores it!!!
I was looking for a playhouse for my 21 month old daughter for several months before I found this one. I knew I wanted Step 2 right off the bat. I was trying to decide between this one and the welcome home but this one had a much better price and funner features for my little one. I actually bought it second hand and it looks almost new. I got it home and just wiped it clean, all the while my daughter is running around opening the shutters, ringing the doorbell, moving the clock, opening the door and cooking in the kitchen. By the way, it wasn't even put together yet. By the time I put it together she was so giddy with excitement and happy to cook for her Mommy. This is a wonderful toy to promote dramatic play and engage her imagination. I love it! Plan to order new stickers for the stove top and make it brand new! Thanks step 2! I also have the dream kitchen by step 2. Plan to bring the playhouse inside for the winter and she can play with the toys together.
Date published: 2008-09-17
Rated 5 out of 5
by
Holly's Mom
from
Great! We love it!
We got this for our daughter, nearly 2 now, for Christmas and now that the weather is nice she is in it all the time. It was easy to put together and it's attractive in the yard.I have two stepson's that are 8 and 6 and they even play in it.More expensive than some, but it is worth the extra money.A+
Date published: 2008-04-21
Rated 5 out of 5
by
Anonymous
from
So Happy We Bought This One!!
I looked all around at the different playhouses and this is the best one! It was so easy to put together (took less than 30 min). Our daughter loves it and it comes with a lot of fun things (phone, door bell, folding table) and its taller than a lot of other ones which is a huge plus. Very happy!!
Date published: 2008-05-27
Rated 5 out of 5
by
Anonymous
from
Well worth the money
This playhouse is great. My son woke up from his nap and we took him outside and he ran directly to the playhouse. He loves it! He is only 18 months and only stays in one spot for a little bit of time, but he seems to really love the house. Especially the phone and the windows.
Date published: 2007-05-14
Rated 5 out of 5
by
B&BD
from
Excellent Playhouse
I bought this for my sons 1st birthday. He loves playing in it. We keep it indoors in the winter time and he makes the grandparents get in it with him. Very roomy!!! I now have a newborn and I know we will get years of use out of it. Own many Step 2 products and love them all.
Date published: 2010-06-02
Rated 5 out of 5
by
Anonymous
from
Awesome!
I just bought this playhouse at a yard sale in my neighborhood. I've been trying to find a playhouse that would work well for both my 6 year old and my 3 year old. This one is big enough that my 6 year old can stand up comfortably in it! They LOVE it! Super cute design!
Date published: 2009-05-02
can I just buy the door?
Regretfully, we do not offer the door separately from the Naturally Playful® StoryBook Cottage.
Date published: 2019-07-17
Can I buy replacement shutters?
Thank you for contacting Step2. Replacement parts and decals can be ordered by calling our Customer Service team at 1-800-347-8372, Monday - Friday, 8:00 am - 11:00 am and 12:00 pm - 5:00 pm EST. Please have your product close by during your call so that we may quickly assist you to answer your question, find a resolution and or provide product or part pricing and lead-time(s). Various replacement parts and decals can now be ordered on line. Check our website at www.Step2.com and refer to the replacement part section located at the bottom of the website page and shop parts by category or look up your product(s) pertinent replacement part choices. Regards, Step2 Consumer Service
Date published: 2020-04-22
How wide is the door in the storybook cottage?
The Naturally Playful® Storybook Cottage door measures as follows : 39"H X 15 1/2 "W
Date published: 2018-10-29
can the cottage be taken apart and rebuilt or do the parts snap into place/can't be disconnected? (We want to build it inside now and move it outside once the weather is nicer)
The Naturally Playful® StoryBook Cottage was designed to be rebuilt.
Date published: 2019-08-03
Do all the windows come with shutters to keep out the rain so the stickers stay? I like the fireplace but I have seen 2 different ones. One has the fireplace as a door (which is cool) and one has a fireplace as a sticker? Which one is it?
The Naturally Playful® Storybook Cottage™ has one set of shutters. The retired model featured a fireplace/back door and the current model does not.
Date published: 2018-10-22
How do I go about buying the older version with the trap door & outside sitting space? Can you please bring this model back - I'd buy it in a heartbeat!
I agree. I would buy it in a heartbeat.
Date published: 2018-10-15
Can you buy the kitchen that's attached inside 
The stovetop/sink is included with The Naturally Playful® StoryBook Cottage.
Date published: 2018-09-24
There is water and lots of bugs trapped in the arm that holds up the table, and it's also trapped inside the shutters.....are the shutters and the arm removable so we can wash them out?
Please contact our Consumer Service Specialists at step2-company@step2.net or 1-800-347-8372 Monday through Friday, 8AM -5PM Eastern Standard Time and we will be happy to help you.
Date published: 2019-01-25