Nautical Rain Showers Bath Set™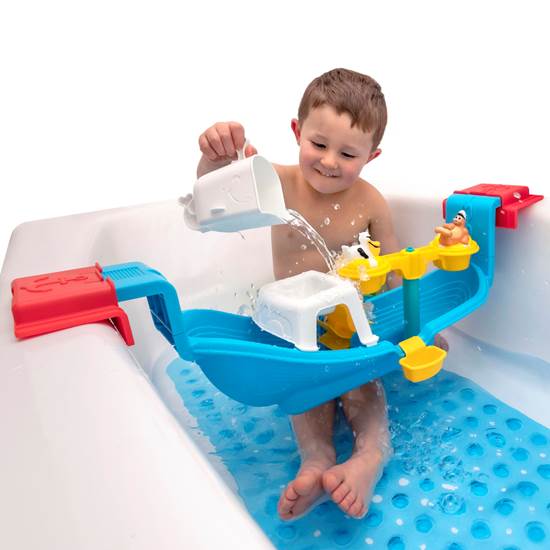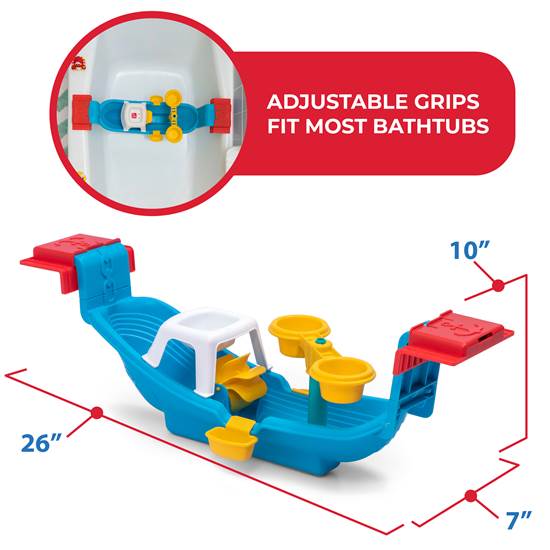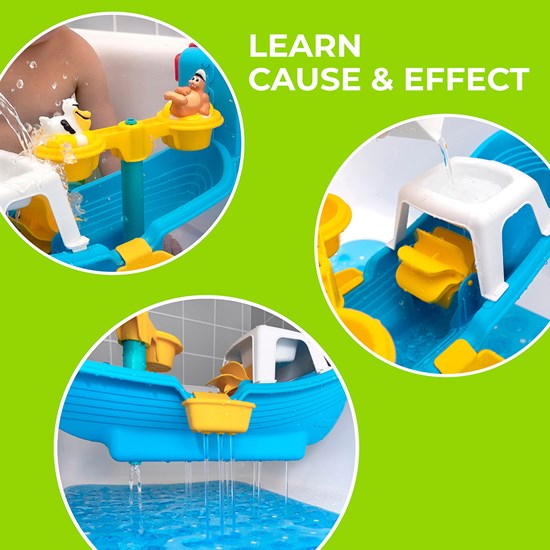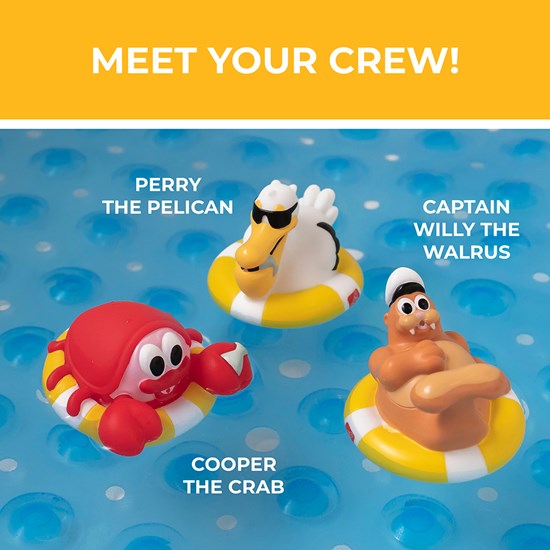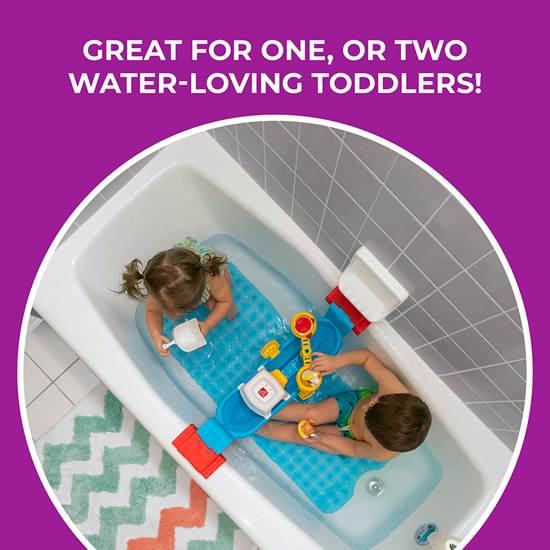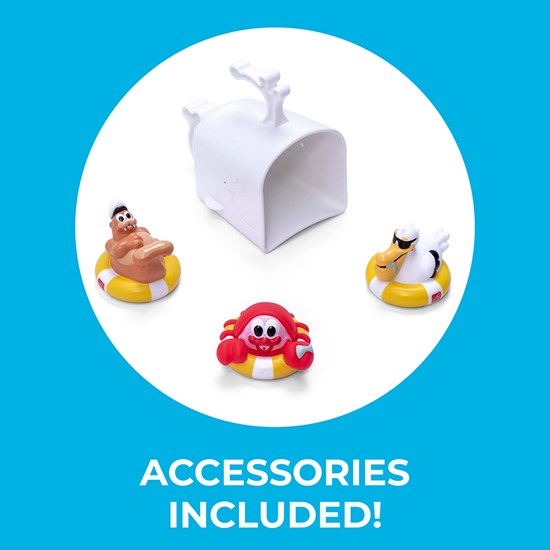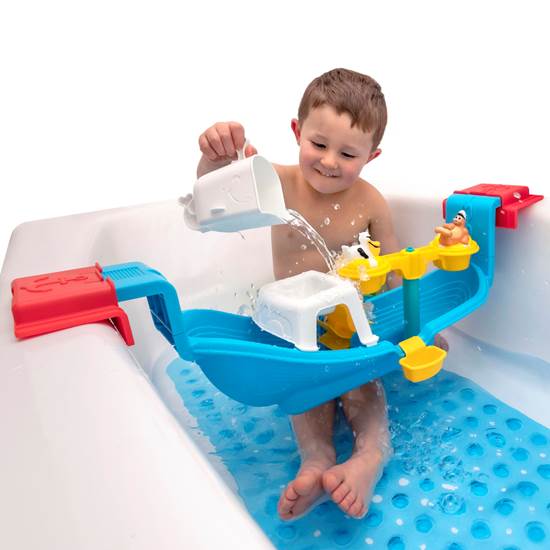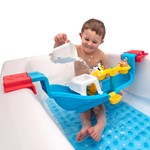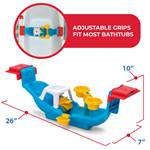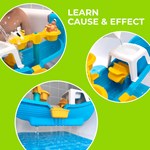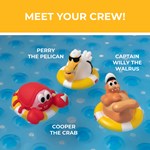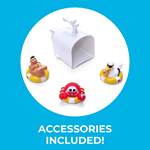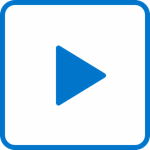 Nautical Rain Showers Bath Set™
In stock
$39.99 $34.99
+$5.99 shipping (via FedEx)
Ahoy, Captain! Turn bath time into an aquatic adventure with the Nautical Rain Showers Bath Set™.
IS THIS A GIFT? DON'T SPOIL THE SURPRISE!
This item ships with an image of the product on its outer packaging.
Rated 5 out of 5
by
Moni29
from
Great bath toy!!
This bath toy is so entertaining for both my 18 month & 3 year old. They both love it, my only issue is that I usually bathe my kids in a larger than standard bath so this toy does not fit the width of the bath, but my kids still love playing with it. I especially love that all parts of this toy can be washed & are not going to develop mold like a lot of bath toys that have some areas that can not be reached to wash correctly.
Date published: 2021-05-06
Rated 5 out of 5
by
Rosmom
from
Lots of tub fun
I really like this tub toy and as a mom with older children it's clear that a lot of thought went into its design. Although it was intended for my 3 year old, her siblings, 7&9, were even more excited for it than she was. It has drainage in all the right places. It stays in my tub, where showers are taken daily with it still across the tub and it doesn't get slimy or hold water. It drains and drys well. The toys/ accessories for it are cute and are easily removed but not so easy that they fall off during play. Definitely recommend
Date published: 2021-04-13
Rated 5 out of 5
by
Shay
from
We Love This !!
I love this toy and so does my toddler it was super easy to put the pieces together and it makes bath time so much more fun also might I add that once bath time is over I use it as a toy storage and push it to the back of the tub until next bath time.
Date published: 2021-03-16
Rated 5 out of 5
by
onetamd
from
Fun in and out of the tub!
We are really enjoying the Nautical Rain Showers Bath Set. It was so easy to put together, my 10 year old did it! My 3 year old couldn't wait for bath time. He scooted the boat all over the floor. Later in the afternoon when we finally got the boat to the bathtub, he and my 5 year old niece had to play with it some more- this time with the characters. It comes with three characters: a crab, a seagull and a seal. Once in the tub it was good times. All of the characters squirt! The whale pouring bucket also comes in handy to wash out shampoo. :) Since getting this out of the box there has been no resistance to bath time. If anything it's been hard to keep him out of the tub! There are holes in the bottom of the ship so it does not remain full of water and can easily come out for extra play time. This is a fun toy and I highly recommend it!
Date published: 2021-03-15
Rated 4 out of 5
by
Kay1
from
Bathtime game changer
This product is awesome and my kids love it. Like a water table in the bath. It's sturdy, secure and adjustable width wise to your tub. Room enough for 2 kids to play with it and a good sibling divider for the tub as well. My only complaint is it sits so low in the tub, or my tub at least, that the water level can't be as high as my kids usually like However they don't seem to mind and get clean all the same.
Date published: 2021-06-03
Rated 4 out of 5
by
Anonymous
from
Really cute toy but not wide enough
My kids were really excited when we opened this but I wish I had paid attention to the dimensions better. My kids use a garden tub for their baths and it isn't even close to wide enough. Now they just ply sunken pirate ship with it instead. So for the price the toy was fun but we will probably give it away soon to someone that it would work better for.
Date published: 2021-06-05
Rated 5 out of 5
by
MammaMimi
from
Super cute!!
Easy to assemble. Fits bathtub and is adjustable. My son loved it. Stayed in the water each time well into the water being too cold. I did throw in an additional cup so maybe having more little buckets or such to add to more dumping would be fun. He likes to double dump. Other than that, lots of fun for him and makes it easy for me, for sure.
Date published: 2021-03-16
Rated 4 out of 5
by
MamaReviewer
from
Lots of fun!
My 2 year old loves playing with this in the bath. My only complaint is that it's very high and the height is not adjustable. It sits about 1-2 inches from the bottom of our tub so my little definitely can't sit under it like pictured. I did try it in our larger tub and it was still too low in there.
Date published: 2021-06-02
What are the min and max adjustments of this to see if it will fit my tub?! Thanks! 
Can this also attach to a water table, specifically the Step2 Spill and Splash seaway water table?