Pamper and Care Combo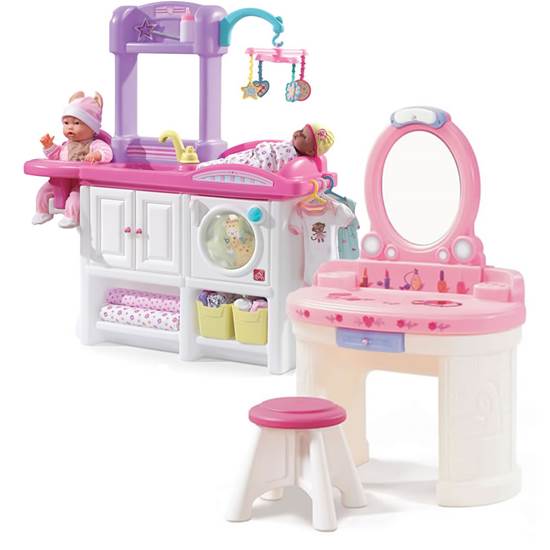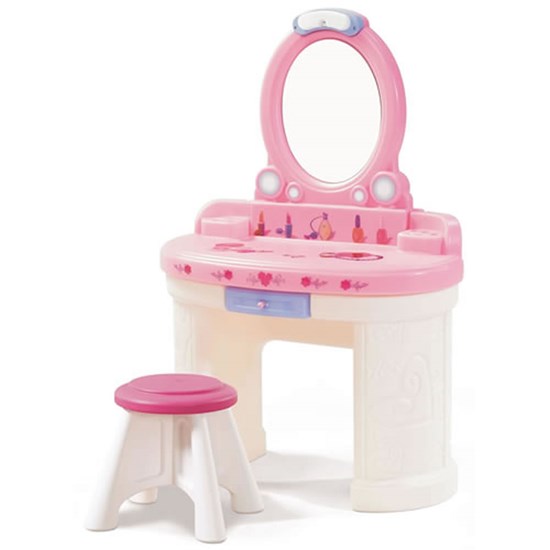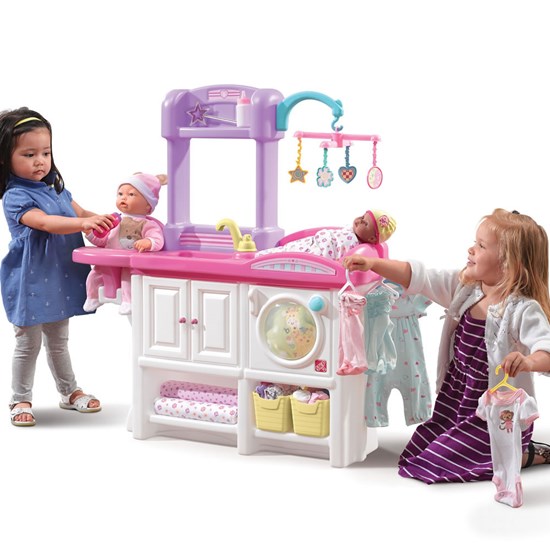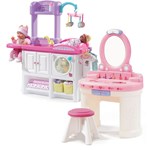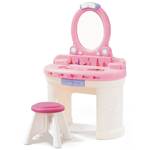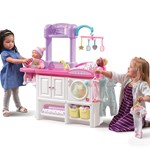 Pamper and Care Combo
Out of stock
$159.98 $141.99
+ FREE Shipping! (via FedEx)
The Pamper and Care Combo by Step2 is the ultimate make-believe set for kids that enjoy tending to themselves and their baby dolls!
IS THIS A GIFT? DON'T SPOIL THE SURPRISE!
This item ships with an image of the product on its outer packaging.
Rated 4 out of 5
by
chance
from
fun for little ones.
Loved the product, my only concern was that the box was beat up and tore open. No parts were missing but a few of the items were very dirty and had black marks on them.
Date published: 2017-11-01
Rated 5 out of 5
by
Sean
from
Nonstop Fun
This is the perfect set to make any little girls birthday or celebratory occasion. We got this for my daughter for her 2nd birthday and she absolutely loves it. Like most small girls she likes to play momma to her dolls and the care station helps her do this. The pamper station is great for her playing dress up. It's a great way for them to have a fun time and reinact what they see their parents doing but still staying their adorable age.
Date published: 2017-05-12
Rated 1 out of 5
by
Kati papp
from
Not safe
Not safe at all. I bought this toy for a baby classroom (daycare) it falls over all the time the kids don't even have to be playing with it. Just can't bolted to the wall can't bolted to the floor you can bungee cord it to something but then of course there's violations and codes that come from doing that. It's a very cute just not sturdy baby station. I have absolutely no problems with the make up vanity
Date published: 2020-05-18
Rated 5 out of 5
by
anonymous
from
Great for little ones that enjoy pretending
My little girls love both of these. They play pretend with there dolls and dress up at the vanity. Very good quality and durable. At 3 and 5 years old these were great purchases for little girls.
Date published: 2016-04-23
Rated 5 out of 5
by
Harlow the hidder
from
granddaughter loved it so buying one for other granddaughter
My granddaughter likes all the storage areas, she likes to hide her things. Colorful for a girl. She loves playing changing her babies diaper and covering her up to go to sleep
Date published: 2015-10-27
Rated 4 out of 5
by
Hathi
from
Fun for the girls!
The girls love these additions to their playroom. The products are a little unstable so need to be weighted down.We had a piece broken in the box.
Date published: 2015-01-05
Rated 5 out of 5
by
Anonymous
from
Highly recommended product
Quality products and workmanship. Very easy to assemble and my childcare children love it.
Date published: 2016-10-13
Rated 5 out of 5
by
Scott
from
Worth the savings!
Great product. Combo saves money and makes a great double gift.
Date published: 2016-12-28
I just assembled the vanity. Is there plastic covering the mirror that should be removed? If not I need a new mirror that is not scratched.
The mirror for the Fantasy Vanity™ does arriving with a protective film covering. Please peel the film covering away from the mirror. Please call toll free 1-800-347-8372 Monday - Friday, from 8-5 ET and we will be happy to assist you further.
Date published: 2020-03-01
What size of doll works in it?
The Love & Care Deluxe Nursery™ will fit a standard 16" (40.6 cm) doll.
Date published: 2020-03-01
Hello from Peru, I want to know if you can send to my country this product? Regards!
Ok, I understand. But I can buy something and send to a agency in Miami?
Date published: 2018-03-27
When is this coming back in stock?