Panda Climber™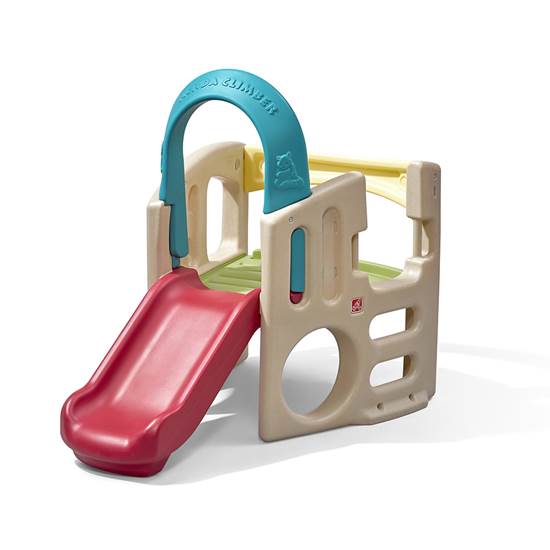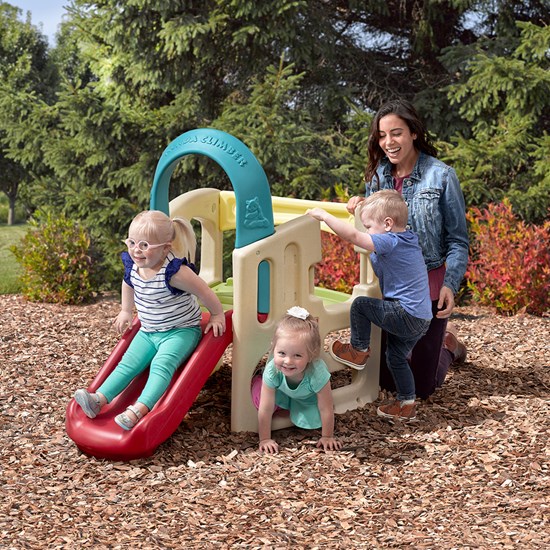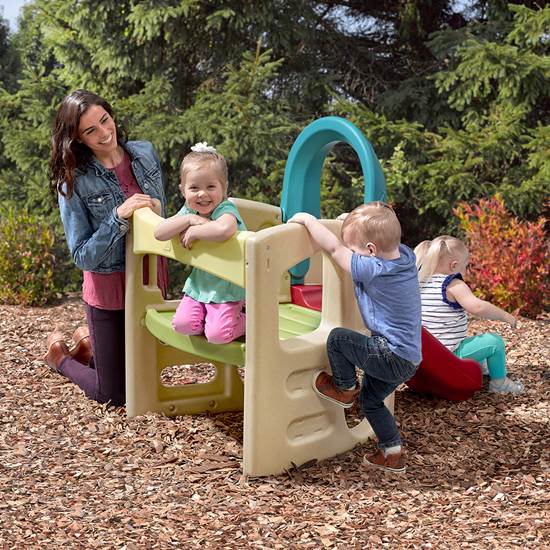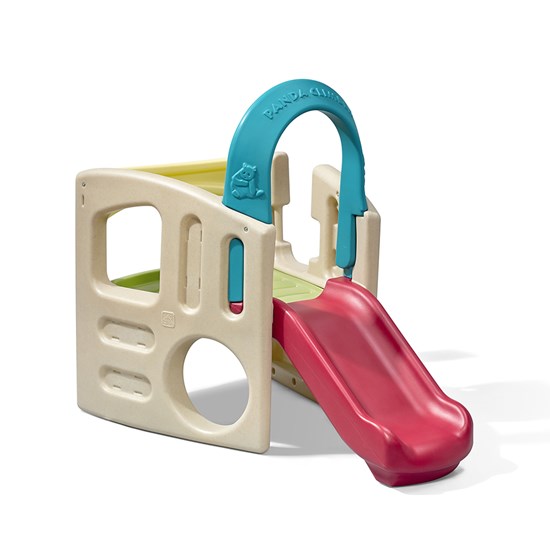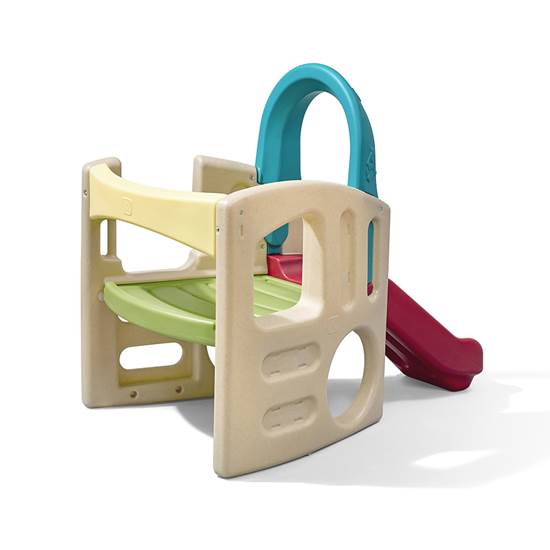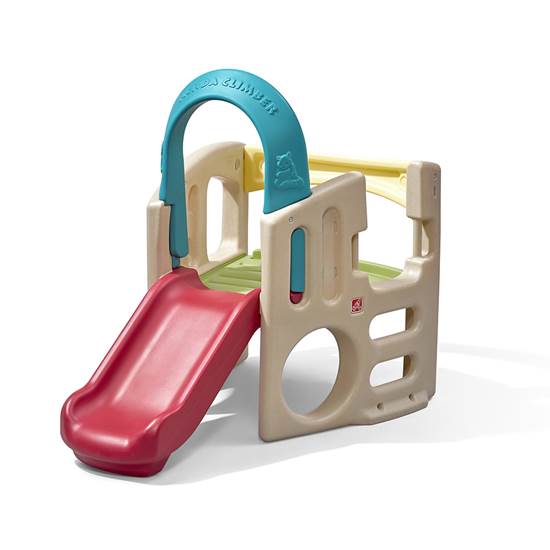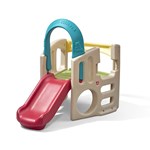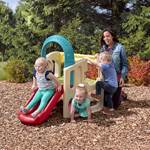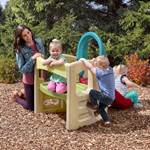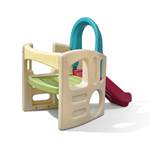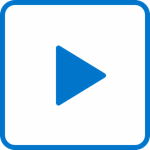 Panda Climber™
In stock
$149.99 $139.99
+$12.99 shipping (via FedEx)
This Step2 Climber is an all-in-one activity gym that features climbing, crawling, hiding and sliding.
IS THIS A GIFT? DON'T SPOIL THE SURPRISE!
This item ships with an image of the product on its outer packaging.
Rated 5 out of 5
by
Anonymous
from
OUTSTANDING
Our 15 month grandson went totally ballistic and plays on it constantly, not letting his 3 year old sister time to play on it until he takes his nap. Our other 6 year old grand daughter also loves it. The package arrived when promised and in great shape. as a matter or fact we combined the box with another to make an indoor playhouse for the girls. The Climber assembled fine, easy to follow directions, minimal tools. It is very sturdy and kid safe, even if the 15 month old goes down the slide head first face up or down. Thank you Step 2, you have lived up to your promise and more. We have bookmarked your site for future purchases.
Date published: 2016-12-07
Rated 4 out of 5
by
Snow Nonna
from
Panda Climber is perfect!
We bought this for our 13 month old grandson to keep him busy when they viist. My husband is handy with a drill which helped with assembly. Not all the holes were pre-drilled. Other than that, it took just under and hour to assemble...start to finish.Our grandson loved it! Because he is not yet stable on his feet, we stayed right next to him when he was on the platform. He loved pushing his stuffed animals down the slide before he took his turn!The Panda Climber is the perfect size for our family room. Because we have hardwood floors, we bought a form mat to put under the climber...just in case. I would recommend this quality Step 2 product to anyone with toddlers.
Date published: 2013-12-09
Rated 5 out of 5
by
Anonymous
from
Busy toddler LOVES this climber!
My husband put this climber together and he was done in about 15 minutes. Assembly was so easy. My son didn't have any sort of toy like this so the next morning when he woke up I was anxiously waiting to take him outside to see his response. This kid climbed all over the thing and even went down the slide by himself. He was so proud that he did it too. Overall, this is still a toy that he loves to play on even after weeks of use. We live in Arizona and it has been doing great under the extreme weather conditions we have. Although, I would like to get a tarp to cover it just in case. Thank you to Step2 for letting me test this item! We absolutely approve - Two thumbs up!
Date published: 2015-08-05
Rated 4 out of 5
by
Joci and CJ's momma
from
Similar to the Kangaroo Climber
We have owned the similar older model of the Kangaroo climber. I came to the site to comment about how much I still love the product from 5 years ago, and how my 5 year old and 18 mos old Loooove the product. This model is almost identical, but solves the problem with my kangaroo climber in which you have to watch small children so they dont fall off the platform and hit the door. The company seemed to have fixed that problem with this model and I would highly recomend it :) Also, we purchased this when we lived in Seattle for active indoor play away from the rain and now it is for those too hot Vegas days. Bottom line...Perfect for indoors, my children play for hours, and together without fighting! Amazing
Date published: 2011-02-22
Rated 1 out of 5
by
Becks
from
Not for the advertised age
I'm only writing a review because the company keeps sending me email requests to write one. I had been ignoring them but if you want a review, here you go. This product is advertised as age 1.5-5 yrs, yet my newly turned 1 year old is way too big for it. He thinks the slide is lame. It's not slippery enough to be a slide so he just sits there, looking disappointed that he isn't sliding down. I requested to return it but learned that I'd have to eat the cost of shipping for a product that was not advertised correctly. Therefore, we are keeping this thing and hoping he eventually finds a fun use for it.
Date published: 2018-01-30
Rated 5 out of 5
by
Anonymous
from
Exactly what I was looking for!
I needed something to fit on my deck in the summer and then transition to the basement in the winter. The size was perfect for my 19-month old. The climber incorporates lots of activities in a compact unit. Especially appreciate the stability and the uprights which give my little guy something to hold onto so he won't fall off. Assembly instructions were clear and easy to follow. However, I did have to drill starter holes for the screws. Not a big deal. Delivery was quick and as promised. I would most certainly order from this company again!
Date published: 2015-06-10
Rated 5 out of 5
by
Little E
from
Perfect for energetic toddler
I bought this for my 20 month old because he is constantly running and climbing in the house and I found myself constantly saying, " get off of that! Be careful! Oh my gosh, how did you get up there"!? This allows me to encourage him to climb and burn energy in the house during the cold winter weather when we can't play outside as much. I wish I had bought this sooner!
Date published: 2018-01-08
Rated 5 out of 5
by
tennizgurl04
from
Awesome and Fun Climber!
We got this product for my daughters first birthday and she was a little too young for it. We did put her up and down the slide but she didn't really show much reaction. She is 19 months now and loves it! She goes up and down the slide herself over and over. She doesn't exactly use the stairs side yet but she has noticed it. Her cousins show her how to go underneath it but again it confuses her. She loves this climber! Highly recommend! We put it up against our hockey table for extra support! Perfect price too! It isn't easy to put together but it is sturdy!
Date published: 2018-02-15
How can I order a replacement part 
You can get replacement parts by calling customer service at 1-800-347-8372
Date published: 2021-06-21
What is the height from the ground to the platform (area where children stand)?
From ground to top of platform is approximately 31 inches.
Date published: 2021-01-19
When will this Panda 2 be back in stock???? I need to order this for a Christmas gift.
We apologize but we are currently out of stock and backordered on this item and several products. We are now running limited production as we were previously shut down due to the COVID-19 environment and unable to produce at that time. Our current production has been limited due to social distancing guidelines. We do not anticipate having this item & other products back in stock until late mid– late December. Please note this is an estimate as the timing could move back again based on demand, production schedule and retailer commitments.
Date published: 2020-11-25
Dimensions please?
Please see below for the dimensions of the Panda Climber™: 43.5 inches in Height x 33.25 inches in Width x 52.5 inches in Depth / 110.5 x 84.5 x 133.4 cm
Date published: 2020-11-10
Are there accessories or attachments for this? We have one, and there are lots of places that look like other parts should clip in place, like steps on the left side.
The Panda Climber was not designed to be added onto.
Date published: 2020-08-07
Delivery to China?
Step2 Direct ships within the Contiguous United States only. Thank you for your interest in Step2 product retailers in Hong Kong/China. Specific quantities vary by retail location, please contact Wisdom Toys with your specific request. Wisdom Toys Sales Department Building 4, No.2777 Baoan Road, Malu Town, Jiading District, Shanghai, China, 201801 +86 (0)21-39905562 (f) +86 (0)21-31269175 (p) www.huasenwei.com
Date published: 2019-11-13
Maximum weight says 60lbs in the details mentioned on your website but the Product description PDF states 100lb maximum weight. Can you confirm if the max weight is 60 or 100lbs? 
The maximum weight allowance of the Panda Climber™ is 60 pounds.
Date published: 2019-07-22
Do You hace delivery todo Canadá?
Please read below for information regarding the Panda Climber™ : .Limit: 2 children. Maximum weight per user: 60 lbs (27,2 kg).
Date published: 2019-06-26