Paw Patrol™ Lookout Climber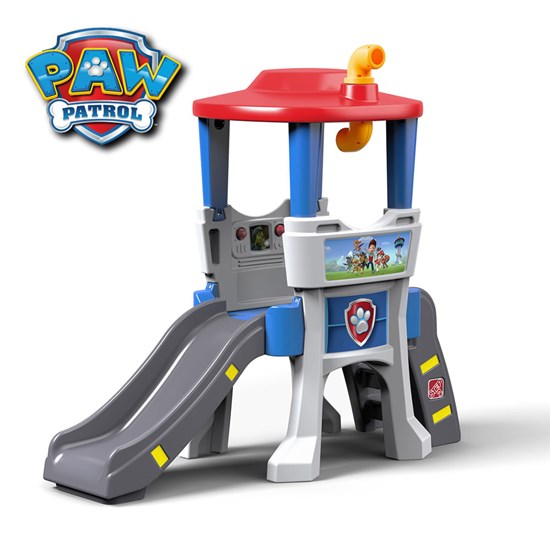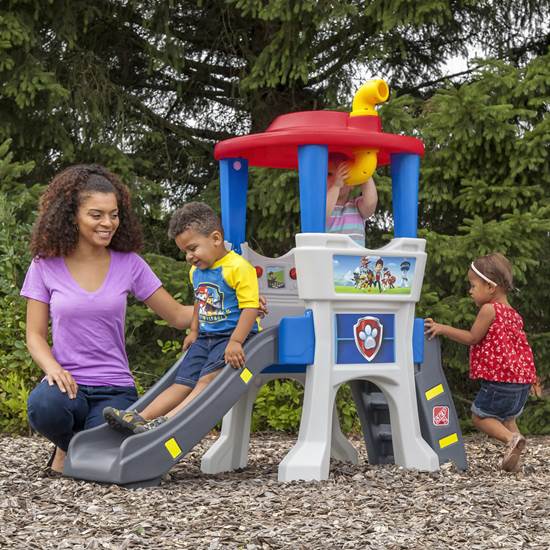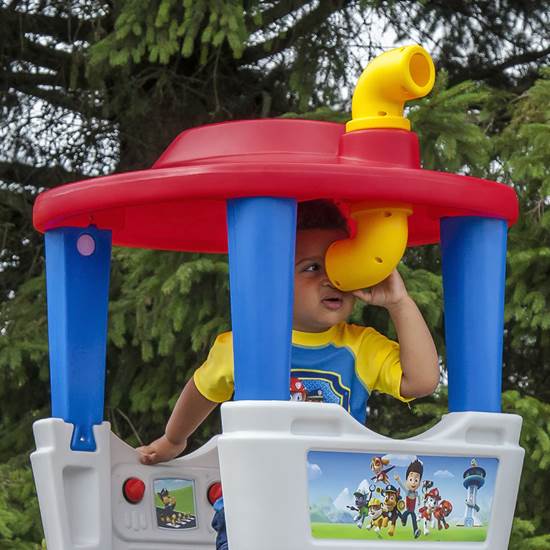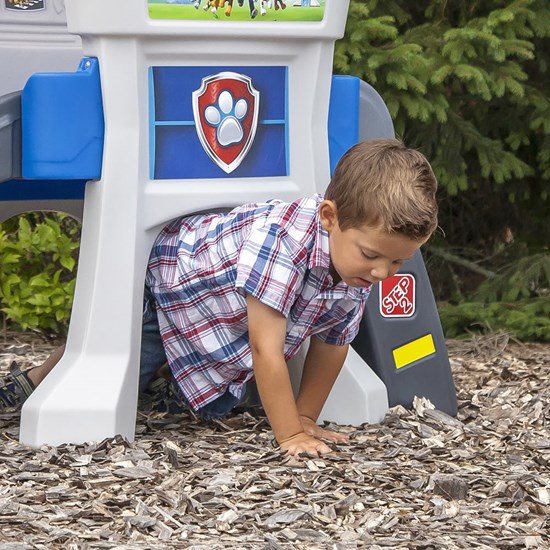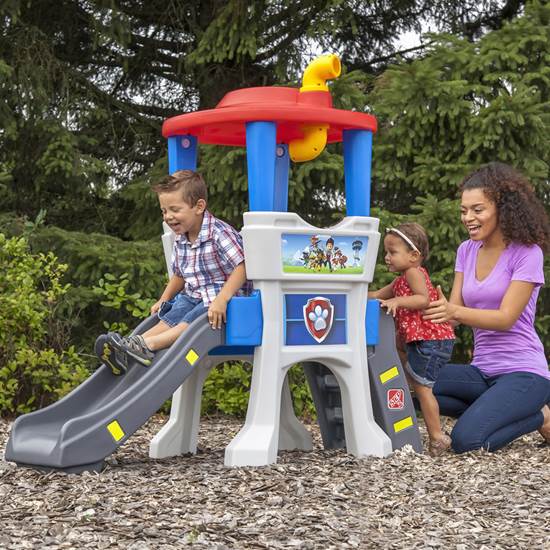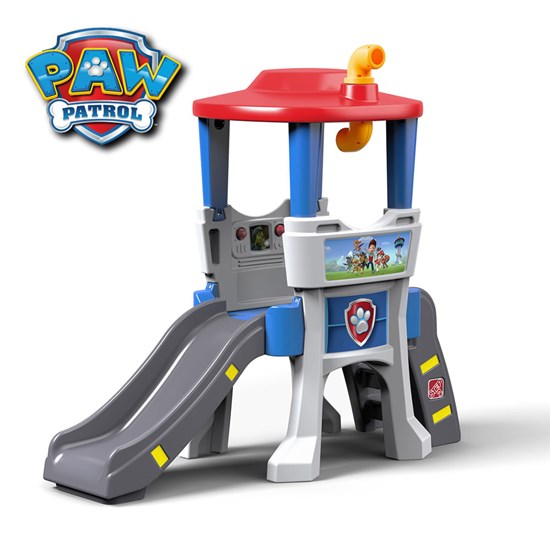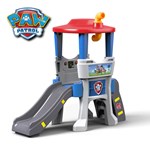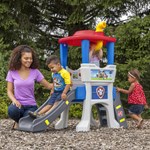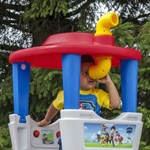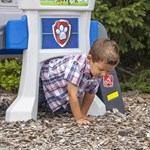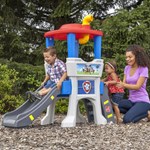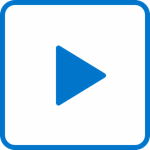 Paw Patrol™ Lookout Climber
In stock
$209.99
+9.99 shipping (via FedEx)
IS THIS A GIFT? DON'T SPOIL THE SURPRISE!
This item ships with an image of the product on its outer packaging.
Rated 5 out of 5
by
Anonymous
from
My son was so excited about this
Thank you to Step2 for letting me test this item as part of the Step2 toy tester program. My son went nuts when he saw the box in the driveway and helped me put it together with his "tools". It took us less than an hour and we decided to put it in his playroom for rainy or hot days. He loves it! He is burning lots of energy on it and really enjoys the periscope, which works great. He's obsessed with Paw Patrol and likes to pretend he's in their lookout tower. It's on the small side so good for younger kids or small spaces. Five stars!
Date published: 2016-09-27
Rated 3 out of 5
by
Mary
from
Final Product is Fine but Other Issues
I find one reviewer's claim of 10 minutes to assemble utterly unbelievable. There are 38 screws required. I used a drill with a Philips head for the 28 1 3/4 " screws so some of screw locations were nearly inaccessible. I cannot image assembling this with only a manual screwdriver as none of the 28 screw holes in the main body are pre-drilled (the periscope holes were), just a little dimple. Also the box was delivered very battered and as a result all of the screws and the two small mirrors for the inside of the periscope were missing. This could have been averted had they packaged the screws and mirrors in the larger bag with the periscope parts. This required multiple attempts over several days to reach the customer service number which always seemed busy and a 30 minute wait once I was connected. The prompts on the phone advise checking the replacement part section of the website but, alas, parts for this item do not show up! Customer service was great and missing parts arrived quickly. So after much effort, this climber was assembled and is a hit with my 2 1/2 year old grandsons.
Date published: 2017-12-28
Rated 5 out of 5
by
Anonymous
from
Easy to set up & tons of fun!
I wanted to try this item because it would be perfect for my 2 year old little girl due the limited area we have for flat ground at our home. It was very easy to set up, took less than 10 minutes, which is always a plus! Once it was done, she climbed right up the slide and absolutely loved looking out the scope! I didn't realize that the product came with that! Needless to say, my husband and I even were playing with it! I would highly recommend this product. I am a staff reviewer and received this item as part of a sampling program.
Date published: 2016-09-12
Rated 4 out of 5
by
Anonymous
from
Fun for smaller children
The product was easy to assemble like all Step2 products that we have purchased. The platform is a really good idea so that kids can get into position to slide down. My 3 year old nephew would have liked to have more buttons and activities to do. The roof is also a little bit low. Older children may have problems maneuvering around. It is very sturdy and well made so my niece will be able to enjoy this in a couple years too.I am a staff reviewer and received this item as part of a sampling program.
Date published: 2016-09-19
Rated 5 out of 5
by
Wuv2sweet
from
Love it!
Exactly what I expected and my 2 year old LOVES IT. I like it even more because he can use it indoor or outdoors. When it's indoors he sets it up as part of his own obstacle course to get from one room to the other. When it's outside, he puts his ball pit or kiddie pool at the bottom to jump into when he is done. He plays with the telescope as a telescope but sometimes uses it as a microphone or a little secret hiding spot for his little toy Chase. I love it. My 14 yr old put it together. He said the most difficult part was the angle in which he needed to position the screws when screwing then in, the holes were not predrilled, but there was an imprint indicating where the screw was needed. we are super happy with the slide.
Date published: 2020-06-17
Rated 2 out of 5
by
Nanny
from
Greatly disappointed
I was excited to get the paw patrol slide for my grandson. Owning many step 2 products that are over 20 years old I expected the same quality. I find it to be very wobbly and not sturdy at all. This is after a long time for assembly and finding the step 2 decal stuck to the outside of the plastic bag. For the money I must say I'm disappointed.
Date published: 2019-04-28
Rated 4 out of 5
by
Kats mom
from
Great slide
Great slide.my daughter loves chase and the gang ,she was so happy to get this. The only complaint is screw holes could have been drilled out more and packaging looks like it was dropped from truck.
Date published: 2018-07-17
Rated 4 out of 5
by
Anonymous
from
Fun for a toddler!
I am a staff reviewer and received this item as part of a sampling program. I think it is a good product and it was surprisingly easy to put together considering it is a larger item. I think it is a great size for kids up to 3. I wouldn't recommend it for kids older than that because of the size of it. Overall we are happy with the play set and would recommend it to others.
Date published: 2016-09-15
Ours did not come with stickers/decals and it was missing the telescope piece. Can we order the missing pieces only?
Please contact our Consumer Service Specialists at step2-company@step2.net or 1-800-347-8372 Monday through Friday, 8AM -5PM Eastern Standard Time and we will be happy to help you
Date published: 2018-04-02
Is this piece of equipment suitable for use in a day care setting.
The Paw Patrol™ Lookout Climber was designed for residential backyard use.
Date published: 2017-07-19
App Version: 248154 Device Info: iPad2, iOS 9.300000 SWRVE: E48D8DC6-EADE-4B3B-9DC4-C9466F788FC5 How long is the slide?
The Slide on the Paw Patrol™ is approximately 3 foot long.
Date published: 2018-03-27
What's the weight limit on this?
Please view the following link to see the assembly instructions for the Paw Patrol™ Lookout Climber.
Date published: 2020-06-27
When will the product be available in stock?