Paw Patrol™ Sea Patrol™ Water Table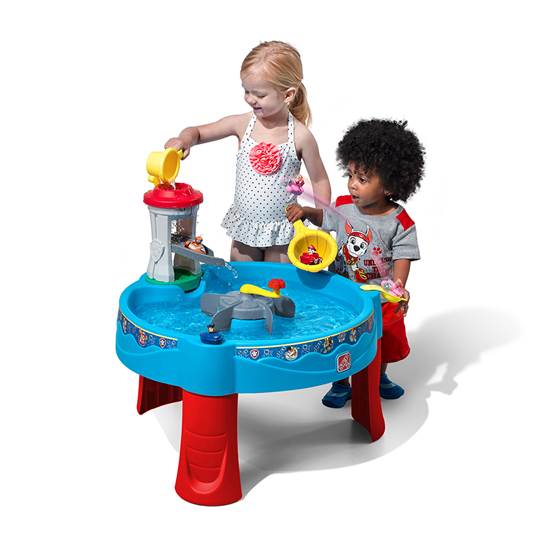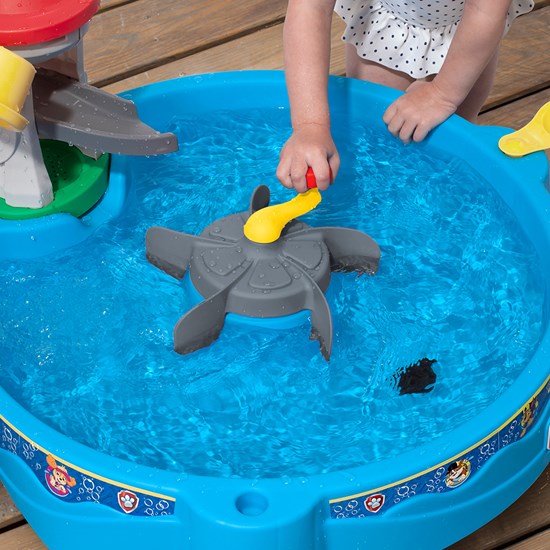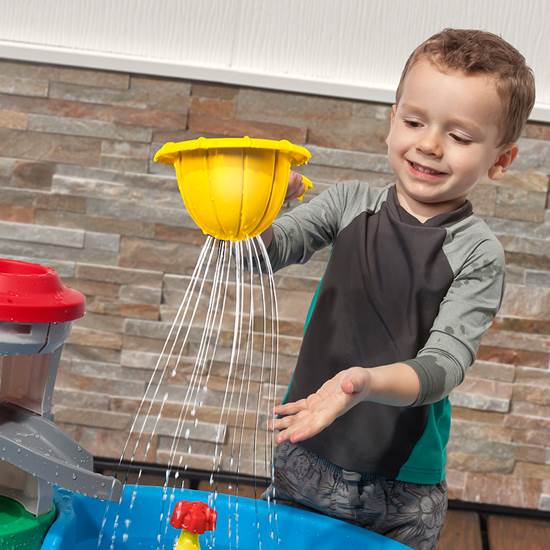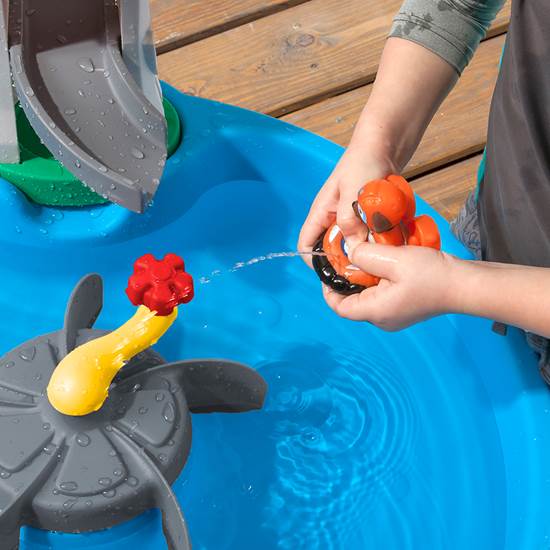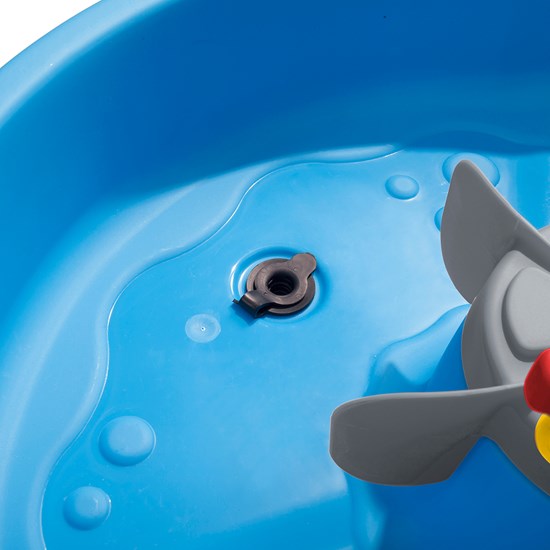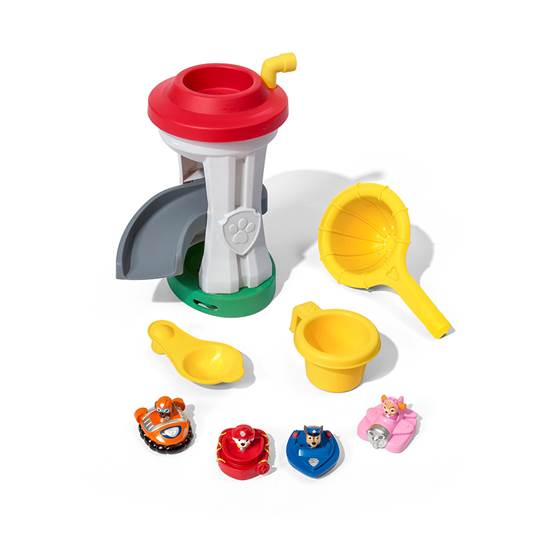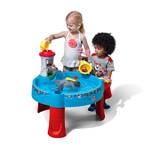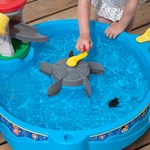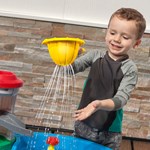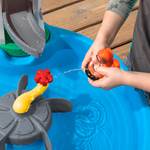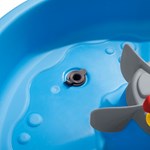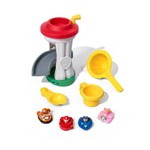 Paw Patrol™ Sea Patrol™ Water Table
Your little Paw Patrol™ fan will enjoy hours of splashing fun with the Paw Patrol™ Sea Patrol Water Table by Step2.
IS THIS A GIFT? DON'T SPOIL THE SURPRISE!
This item ships with an image of the product on its outer packaging.
Rated 5 out of 5
by
Lizabeth001
from
Phenomenal water table
This Paw patrol water table was prefect for ages 1-6yrs. My baby who is not even one was able to play with it while in her walker. She loved the slide it kept her entertained for hours. I loved that her and her 3 older cousin were able to all play at the same time and they also all had there own paw patrol character which was amazing because there was no fighting. It took my husband 5 minutes to build the water table the best part was that he didn't need any tools. Overall I'm am happy with the paw patrol water table thank you step 2 for letting my family test this water table as part of your toy test program.
Date published: 2018-04-24
Rated 4 out of 5
by
Sweet989chick
from
Great Product
My daughter and I absolutely love the Paw Patrol Sea Patrol Water Table. It was very easy to assemble, took less then 15 minutes. It took about 4 gallons of water and the fun was ready to begin. There was enough room to make waves with your hands and to move the paddle to make waves too. The only con I have is that when you launch the boats with the launcher they almost always landed upside down. But my daughter didn't seem to care, she thought it was the coolest thing. She even tried crawling in it.
Date published: 2018-04-09
Rated 5 out of 5
by
Kris
from
Perfect for a Paw Patrol Fan
This water table is a must-have for the summer if you have a Paw Patrol lover! We were very excited to get this out of the box, and it did not disappoint. It kept several toddlers playing happily all afternoon. With different activities around the table, it works great for individual play or with multiple children playing at the same time (definitely important for play dates!). Thank you to Step2 for letting me test this item as part of the Step2 Toy Tester Program.
Date published: 2018-04-16
Rated 5 out of 5
by
RustedTaboo
from
Fun for HOURS
Having 3 girls aged 1 to 6 we have played with our share of water tables. This one did not disappoint! The 4 and 6 year olds were so excited to start playing that they assembled the table completely by themselves. The most difficult part was adding the stickers. Once we put in the water they had a blast for literally HOURS. (Anyone that is raising young kids know how big of a deal this is!) The Paw Patrol characters really added to their extended play as they were able to imagine and recreate adventures with their favorite characters. Their favorite part though is the spinning center portion which can be spun slowly to make a whirlpool allowing the pups to magically float in a circle, or spun quickly to soak an unsuspecting sister! The one year old even got in on the fun and played independently once the big girls were done. I liked how it is low enough for even the shortest toddler to enjoy.
Date published: 2018-04-09
Rated 5 out of 5
by
Megan89
from
A win for Parents and Kids!
This water table has been the total package! Even with a curious toddler on my lap assembly was a breeze. The pieces are made nicely and go together so easy! As for the kids, they were playing with the Paw Patrol characters before the table had any water in it. They have already spent hours playing and splashing. This water table has been a total win win for all of us!
Date published: 2018-04-12
Rated 5 out of 5
by
Julianna89
from
My kids love this water table!
I received this product for free in exchange for my honest review. I know that this product is mainly for younger kids (preschool age), but my 4 year old and my 8 year old daughters both love playing with this. It was too cold to take it outside the first day we got it, but they were so excited that we put towels on the floor and filled it up inside. There are so many different activities you can do with it, and they didn't get bored with it playing for over an hour. Since then, they have played with it almost every day. It's a lot better to use it outside, because it does make a mess and get water everywhere from the splashing, etc. My 4 year old LOVES Paw Patrol, and she had so much fun playing with the little characters. It was easy to put together. My 8 year old actually put this together. The directions were straightforward and easy to follow. It seems like a sturdy product and I think it will last a long time.
Date published: 2018-04-10
Rated 5 out of 5
by
LaceySnow
from
Wet and Dry Fun for toddlers and preschoolers!!
My 2.5 year old son has been ecstatic since we received the Paw Patrol water table! He even helped me put it together which was awesome in itself! The pieces just snapped easily into place with a little direction from me. While we waited for the weather to warm up to use the water aspect, we set this up in our playroom and my son had a blast with using the puppy slingshot to launch the pups across the table. With water added, the fun continued. It provided a great turn crank for my toddler to physically create a moving water current so the pup boats moved around the table lazy river style! I loved this learning aspect! With all of the accessories, such as the colander, pup slinger, cup, water slide and crank, it provides tons of different ways to use the table so there is no lack of attention gathering activities. Thank you so much to Step 2 for allowing me to try this product as part of the Toy Tester program! My son and his friends are enjoying this so much!
Date published: 2018-04-13
Rated 3 out of 5
by
Jokyfo
from
Good product
Great quality. Not the most creative options for ways to play.
Date published: 2018-04-09