Paw Patrol™ Sea Patrol™ Water Table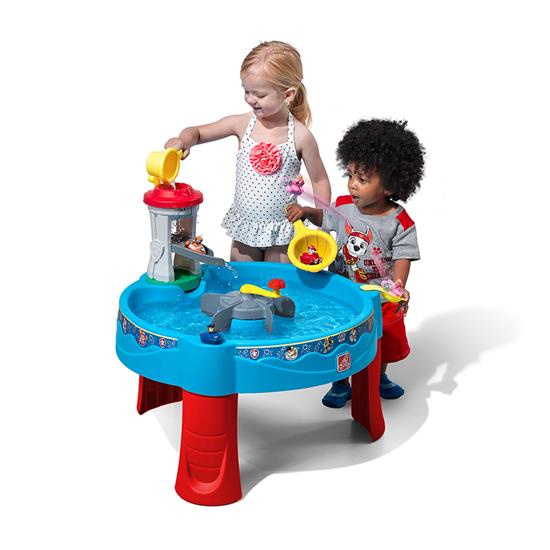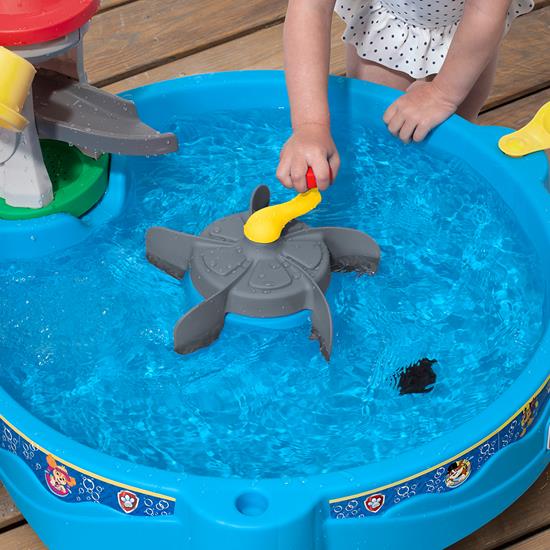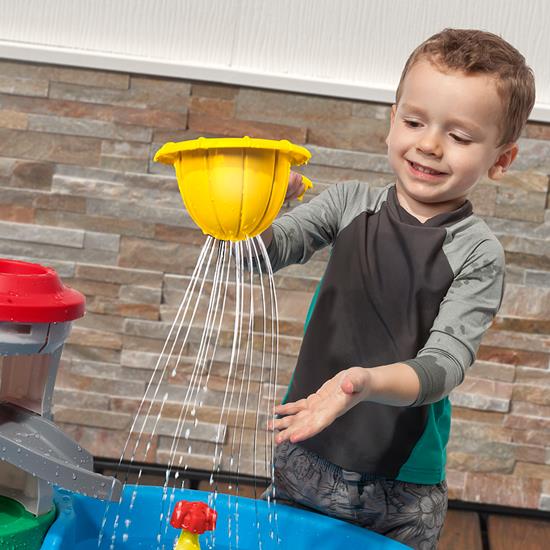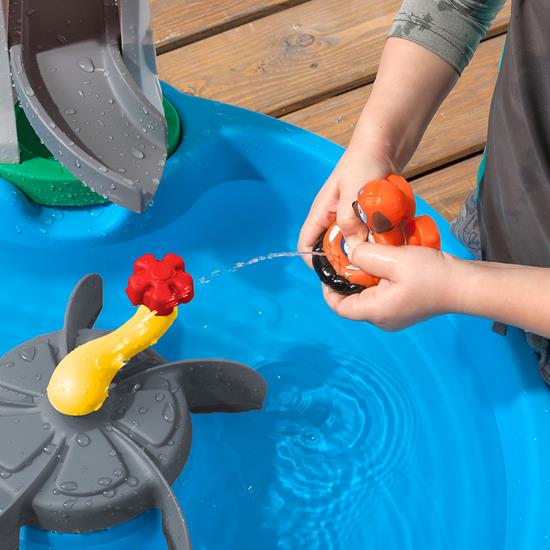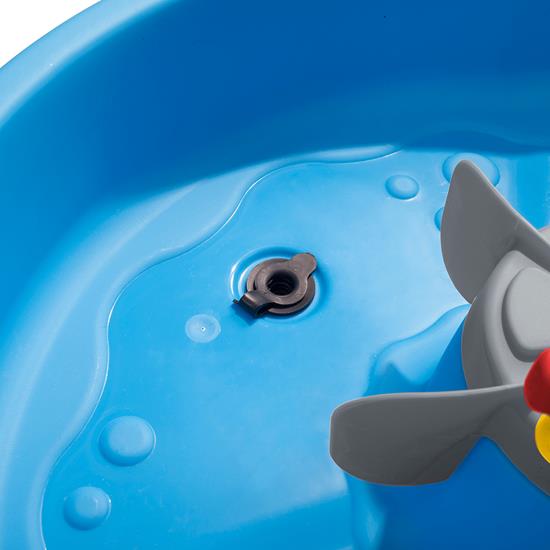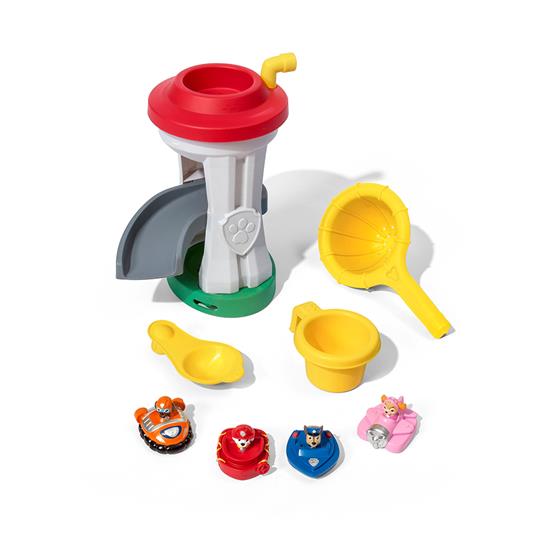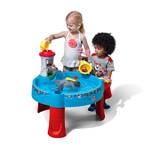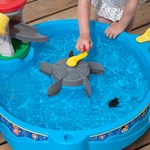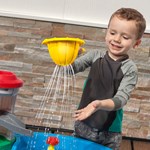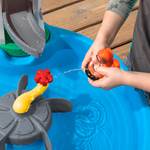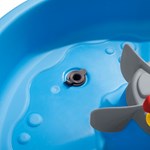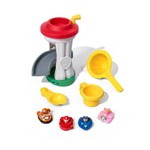 Paw Patrol™ Sea Patrol™ Water Table
Your little Paw Patrol™ fan will enjoy hours of splashing fun with the Paw Patrol™ Sea Patrol Water Table by Step2.
IS THIS A GIFT? DON'T SPOIL THE SURPRISE!
This item ships with an image of the product on its outer packaging.
Rated 5 out of 5
by
Coupongirl79
from
Paw Patrol is On a Roll
It's been a long winter, with cold weather and snow in April, leaving my children biting at the bit to play with the Paw Patrol Water Table. I have to say assembly was super easy and the directions almost weren't even needed. Though I will be the first to admit I am not a fan of putting sticker on products that's what made this water table a Paw Patrol table so I was going to grit my teeth and do it. These were the BEST stickers EVER. I don't know if it's because they have to be waterproof and the material made it so easy but I had very little trouble. If I started to place a sticker and it was crooked it came right off and I could reapply without any damage and no loss to the stickiness. There weren't little bubbles or imperfections to annoy me. My 4 year old was so excited to play with the table he couldn't wait for water he wanted to test it out. The characters are great and easy for little hands to hold but they do lack detail which was a little disappointing to my older children. They also noticed that Zuma who is the pup with the hovercraft and whose specialty is water wasn't portrayed on the stickers. It appears to be very sturdy and easy to drain. The pieces all stay collectively inside the table. And the colors are bold and exciting. As far as playing goes, the slide was a major hit. It took only a couple minutes for my 4 year old to realize that he needed to dump the water from the cup provided on top of the Lookout to get the characters to go down the slide. The rotation wheel in the center was also a hit and a bit messy. If you fill the water too high it has a tendency to splash out. They didn't mind at all and it won't matter when it gets warmer, however we tested it in 50 degree weather. So be prepared this isn't a water table they are going to stay dry with. In total I think my 3 children played a little over 2 ½ hours until they were completely soaked and I had to call them in to change. They would have never left. As the weather gets warmer I'm sure this will see a lot of use.
Date published: 2018-04-24
Rated 5 out of 5
by
Bmhpb3
from
Perfect for all 4 kids!
We just got this and it was incredibly easy to put together. It took less than 10 minutes and even my 7 and 5 year old helped. I have 4 kids ages 7, 5, 3 and 1 (Boys and Girls). This was perfect because there was a Paw Patrol character squirt toy for each of my kids to play with and even though my 7 year old is technically too old for this he still enjoyed it. My 1, 3 and 5 year old kids played with this for well over an hour and my 7 year old kept coming back to it. Depending on how active a child is may depend on how wet they will get. My kids were soaked within about 3 minutes. I should have put them in bathing suits, but it was well worth the fun they had - I now know better for next time. My kids loved it! We will be able to use it for most of the year because we live in sunny Florida and it easily is stored in our screened in back porch. Their favorite part is the squirt toy catapult!!! They had a blast and so many laughs as their toys would fly though the air and land in the water or in the yard. The kids will want to play with this every day! I am really glad to have this especially for my 1 year old as the older kids will be swimming in their kiddie pools this summer and now my youngest will have something to keep him entertained and safer, but still cool in the heat. Awesome product made by Step2 and look forward to using it a ton. Tip: the second time we used the water table I also set up 2 kiddie pools one for my older kids and a hard plastic one for my toddler. To make things a little easier, I placed the water table in our hard plastic kiddie pool and put a couple of inches of water in the pool. This helped do a few things. It kept my son cooler in the heat as he stood in the water and played with the water table. It also meant I didn't have to keep using the hose to refill the water table. As the water would come out of the water table, I would use a small bucket and just scoop water out of the plastic kiddie pool and pour it into the water table. It also helped keep my toddler safe from the larger pool and gave him his own space.
Date published: 2018-04-16