Play Up Double Slide Climber™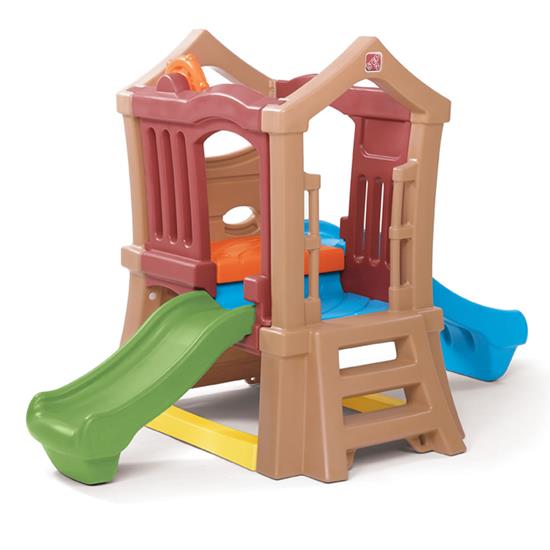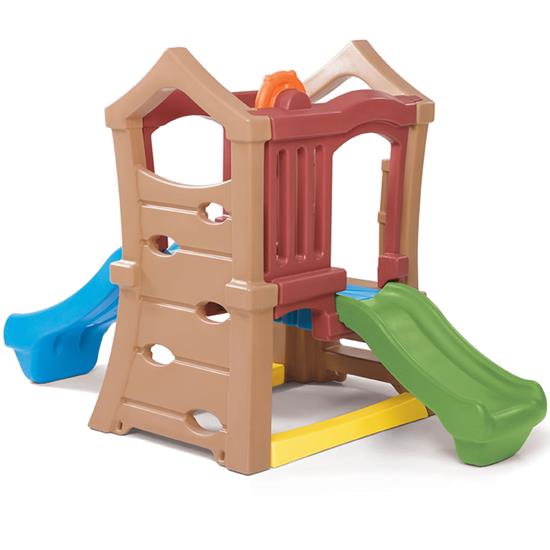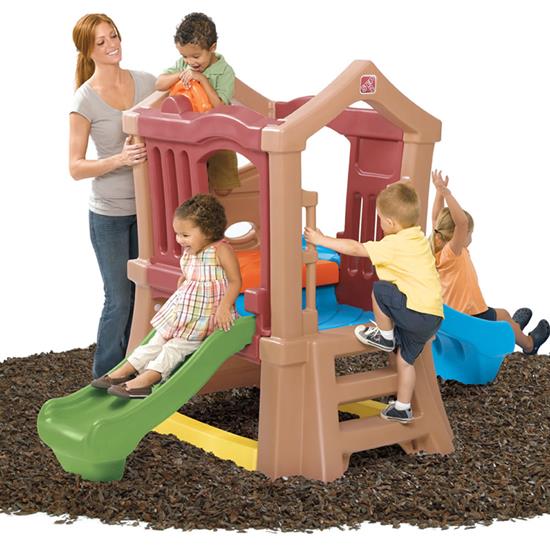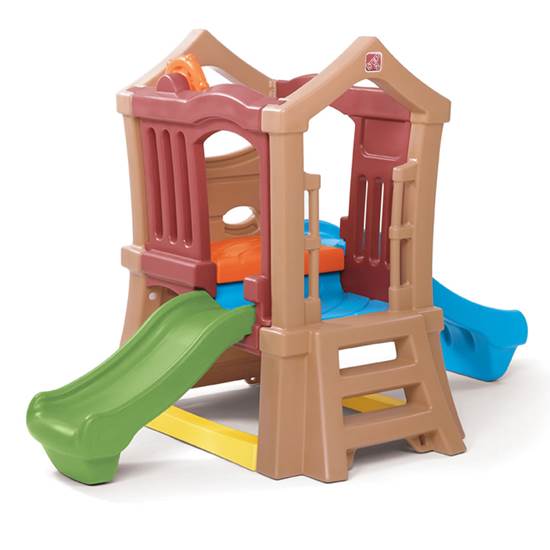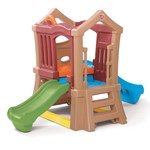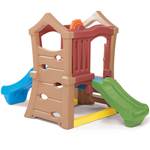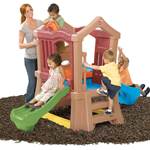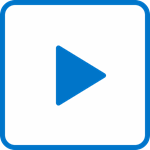 Play Up Double Slide Climber™
In stock
$299.99
+39.99 shipping (via Truck) When will my item arrive?
This Step2 climber is the ideal jungle gym for tots that love to climb and slide.
IS THIS A GIFT? DON'T SPOIL THE SURPRISE!
This item ships with an image of the product on its outer packaging.
Rated 5 out of 5
by
Kristina
from
Perfect for our Climbing on everything-no fear-daughter!
We purchased this double slide climber for our 17 month old daughter. She was starting to climb up and on all the furniture in the house. She is still under the age requirement. So with supervision we felt this would be great. And it was just what she needed.She was so excited to see it in the back yard. She ran over to it with her hands in the air. As if she has seen one before ( never). She climbed up the shorter side and danced around before sliding down the higher slide.We can't be more pleased with the how easy it was to assemble. And it is so sturdy. The overall size is perfect. We can easily move it around so the grass won't die.
Date published: 2016-10-04
Rated 5 out of 5
by
Little People Child Care
from
Perfect for group play
I am a private day home provider offering care for children birth to 5 years. I bought this to replace 2 seperate small slides, that the younger children couldn't safely sit down on by themselves.The awesome things about the double slide climber is that more than one child can play at a time, it's has provided more creative play and it has proven a lot safer for the younger members of our group.I can't think of one thing that isn't great about it. I've read the reviews that have mentioned flimsy surfaces and all I can say is that I've had 6 children on it at once and haven't seen any safety concerns or flimsyness about it at all.
Date published: 2011-04-30
Rated 4 out of 5
by
Anonymous
from
Smaller than it looks
I bought this as a package with two other Step 2 products after much debate, and I wish I had chosen another climber. My daughter was 20 months old when we got it and at first sight, I was disappointed by it's size. I thought it to be larger than it is, and now at 2 years old, you really can't have more two children playing on it at once. The shorter slide doesn't really get used, as my daughter rarely slides down it. I will say that it is easy to move around if need be, and my daughter does LOVE playing on it. I think Mommy is really the only one disappointed. Definitely not for 6 year olds, if our daughter enjoys the climber next summer I think I'll be happy, but can't see a 6 year old wanting to play on it.
Date published: 2013-10-19
Rated 5 out of 5
by
Buggie
from
This is s perfect strength building toy
Children today are exposed to electronics so often that it is difficult for them to break away and play something that has a strength building element. This climber is a great way to stimulate interest in playing for toddlers through first grade. It encourages the child who is just starting to walk, but the side that imitates rock-climbing appeals to the older child with more developed skills. Very fun and a great motivator
Date published: 2018-06-14
Rated 4 out of 5
by
Anonymous
from
The kids LOVE it!
We bought this for our 2 kids (ages 3 1/2 and 1 1/2). They were so excited to climb up the steps and go down the slide. They go on it over and over and over again. They prefer the slightly longer slide over the shorter one, but it's great to have to options so that they can each go on a slide at the same time. The platforms where they stand before going down the slides are a little bit flimsy, but overall it's a very sturdy climber. The whole thing is very stable and doesn't move around. The steering wheel on the look-out platform is very difficult to turn, but my kids still like to pretend they are driving with it. It withstood several days of rain a week after we put it outside and it held up really well. It wipes dry very easily with towels.
Date published: 2010-11-02
Rated 5 out of 5
by
Family Man
from
Great for those that love the outdoors!!
This product is great. . .My 15 month old and I assemble this in about 40 min. She loved trying to slid down the slids prior to construction and once the slides were attached she hasnt stopped running from slide to slide. In the first month she has figured out how to climb up both slides, slide down them frontwards and backwards on her belly. Not to mention the wheel is a big hit. Maybe, if anything, it had more interactive items like that but she is too busy walking up the slides to care. . ..Great for those love the outdoors!!
Date published: 2010-08-18
Rated 5 out of 5
by
Anand
from
Great physical activity center
Chose this since my toddler seemed to be liking slides a lot and this one actually had 2. The smaller slide is a bit small for ~2-3yr olds but is good enough to introduce to younger kids. Though the makers claim that 6yr olds can be interested in it, I am yet to see that - so cannot refute it for now. The colors are very attractive and the tall climber is fairly safe. Best kept in backyard for soft landings. Well optimized for size and price, very easy to assemble (not so easy to disassemble when you get ready to sell/upgrade).
Date published: 2013-05-14
Rated 4 out of 5
by
Anonymous
from
Would buy this again!
We use this outside as an option for our youngest child (1 year) as we have a larger structure as well. All of our children ages 5, almost 3 and 1 seem to enjoy all features of this product...and it has held up to their rambunctious play both on their own as well as with playdates. The best part of this is that our 1 year old can climb up and go down both slides and the ladder...and it empowers him to keep up with his siblings(a frustrated 1 year old is NO fun!) while keeping him on something safe for someone his size.
Date published: 2010-09-18
Where can I buy the green slide?
Unfortunately, we do not offer the slide separately from the Play Up Double Slide Climber™.
Date published: 2018-03-27
Is product safety approved?
Children and their safety are our primary concern. At Step2, we go to great lengths to ensure the safety and quality of our products. All of our products meet ASTM (American Society of Testing & Materials) requirements and guidelines.
Date published: 2018-03-27
What is the foot print of this play set? I see that it is 51 in x 98 inches. However, what length is being measured by the 98 inches? Is that the length from the bottom of the blue slide to the bottom of the green slide (i.e. actual length once assembled)? or is that just the width of the platform itself (and with the slides it is longer than 98 inches)?
Yes, the 98 inches is from the tip of the Green slide to the tip of the Blue slide.
Date published: 2018-03-27
What type of bolts put the slide together?
Please view the following link: <a href="http://images.step2.com/media/pdfs/800000_assembly.pdf" target="_blank">http://images.step2.com/media/pdfs/800000_assembly.pdf</a> here you will find the instructions with bolt sizes.
Date published: 2018-03-27
what size allen wrench is pictured to put this together?
The Play Up Double Slide Climber takes a 3/8 inch hex key allen wrench.
Date published: 2018-03-27
Can you anchor this to the ground?
Not sure ---- but heavy enough that anchoring is not needed. It was not move at all even with several kids.
Date published: 2018-03-27
If you were going to use the Step2 playmats (the 24 inch/4 pack that creates 16 sq ft) how many sets would you purchase to go under the play climber?
5 sets of playmats would be needed to completely cover the area beneath the climber and slide.
Date published: 2018-03-27
What are the dimensions of the box unopened?
The carton dimensions of this climber are 40" x 62" x 23"
Date published: 2018-03-27
Can this product be used inside?
Yes! We bought ours for my daughters first birthday (in January) and put it in our playroom until spring came around.
Date published: 2018-03-27