Play Up Gym Set™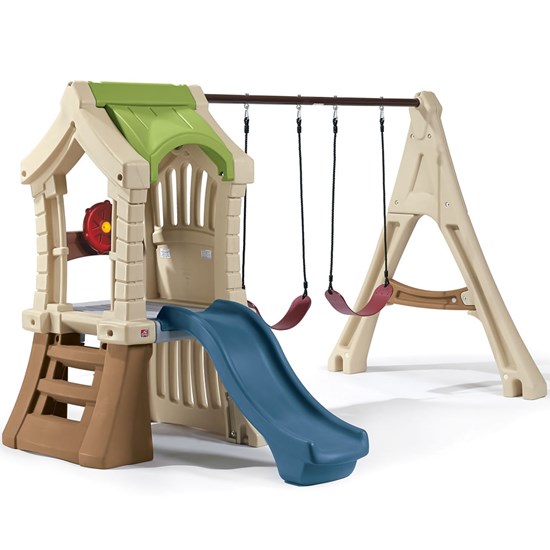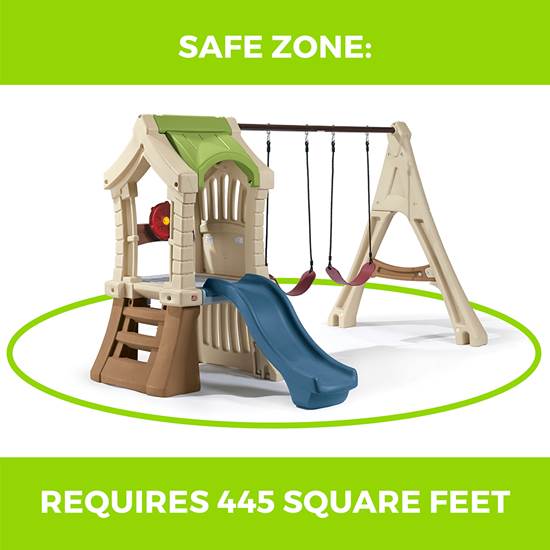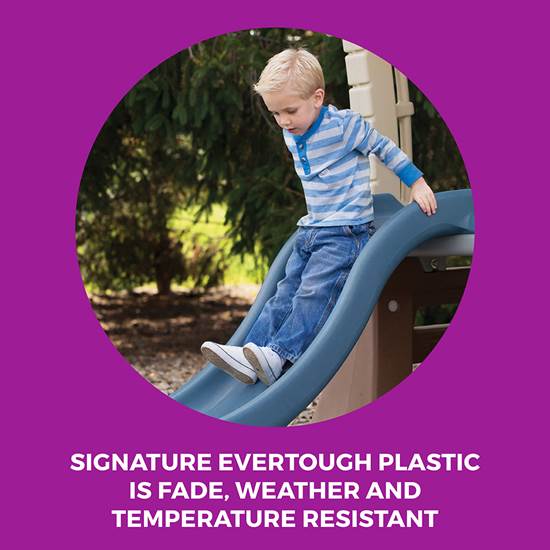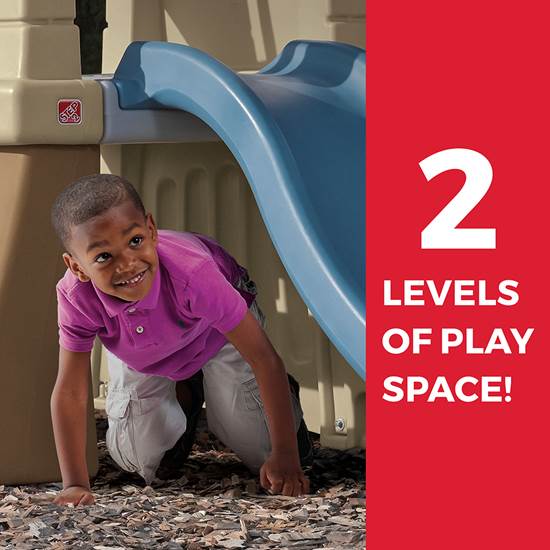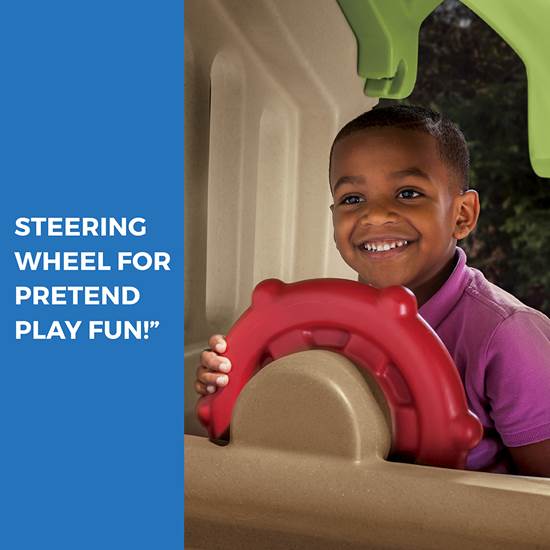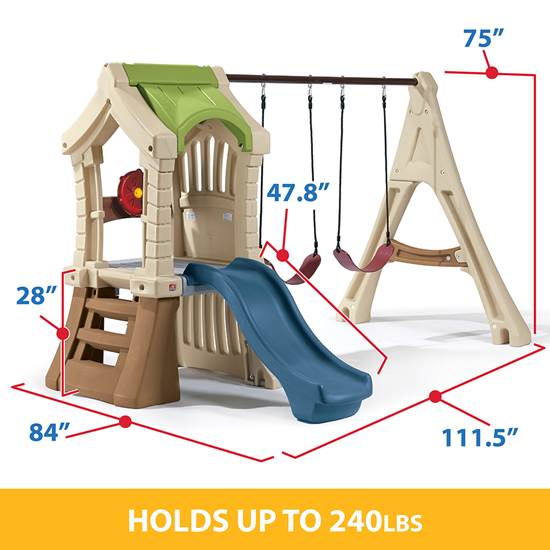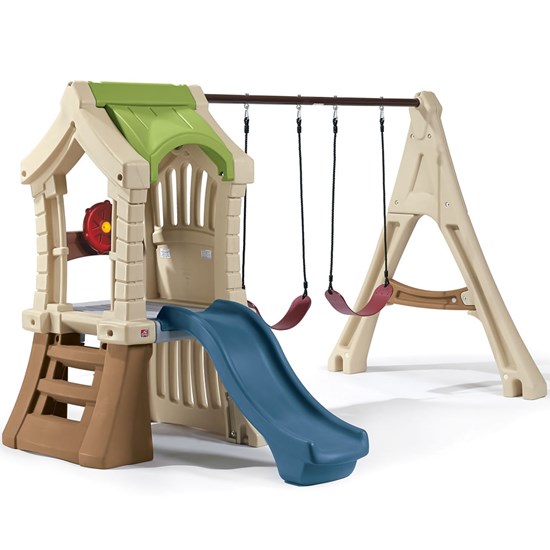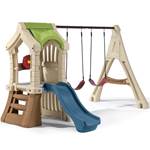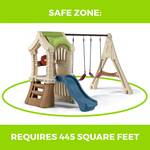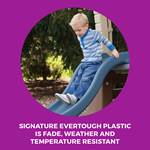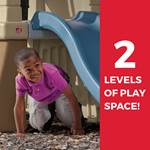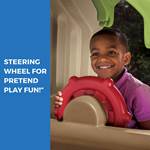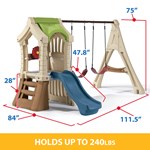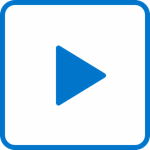 Play Up Gym Set™
In stock
$604.99 $599.99
+99.99 shipping (via Truck)
IS THIS A GIFT? DON'T SPOIL THE SURPRISE!
This item ships with an image of the product on its outer packaging.
Rated 4 out of 5
by
Just a Regular Guy
from
Assembly Easier than Most Say
Assembly of this item is no more difficult than any assemble-yourself item you may find at home (i.e. furniture). I would not say it is easy, but the difficulty of assembly is well within reason. The instructions are typical assemble-yourself instructions: a lot of pictures requiring a little logical interpretation. I am a regular guy with moderate experience assembling items in the home and I literally assembled this by myself in four hours at a leisurely pace. If you do not meet my basic experience level, then perhaps you will have greater difficulty. If you meet or exceed my basic experience level, then you will find little problem assembling this item.
Date published: 2013-03-27
Rated 3 out of 5
by
Anonymous
from
Missing Parts
I read many reviews that said the same thing and I was hoping this wouldn't happen to us - but we finally received the swing-set after three weeks of waiting, and it was missing directions, all screws and bolts and any tools it comes with to assemble. Right now it is in pieces on our lawn. Very disappointing and hard to explain to a 2 year old! I know it's a mistake and it does not affect the quality of the set itself, I suppose it's more of a customer-service issue. Otherwise looks ok - definitely smaller in person than what I was expecting from the picture. Step2 - take your customers' comments into consideration and pay more attention to what you are and are not sending us!!
Date published: 2012-06-20
Rated 1 out of 5
by
Anonymous
from
Defective product
We ordered this swingset and took a day off work to put together for our sons birthday. We get started and realize one of the holes on the top bar for the swing is only drilled through on one side. That's a huge miss, Step2- it's not like a missing bolt. How does that make it through QC? needless to say, Step2 is closed today (Good Friday) and I've got an extremely heart broken birthday boy. When I call on Monday, who knows how long it will take to get a part shipped. I had already taken a whole day off to meet the delivery truck that showed up 4 hours after the scheduled delivery, and will likely need to do so again. Definitely not worth wasting your time ordering this product.
Date published: 2017-04-14
Rated 4 out of 5
by
Chitown Mommmy of 1
from
My daughter LOVES her new swing set!
We ordered this product for our 16 month old and she absolutely ADORES IT! The blue steps leading up to the slide treehouse portion are spaced close enough together so even at 16 months she can climb up all on her own. The set is sturdy and very attractive. The cons are that it took 5 guys (1 of which is an engineer) almost 4 hours to put it together. The parts are not labeled at all, and the instructions are basically just a series of pictures. and 2 (not necessarily a bad thing just buyer be aware of) this set is on the "smallish" side. I would recommend it for ages 1.5 to maybe three or at the most 4 years old. Any older than that and the child would more than likely get bored as it would simply be too small for them.
Date published: 2012-06-01
Rated 2 out of 5
by
Anonymous
from
Swings missing
My husband went to assemble this two days before Christmas and the swings were missing. Not a bolt or a washer .... the swings!! Thankfully we had an old swing we were able to put on so Christmas morning wasn't ruined.... Once the office opened back up for the holidays - I was caller number 42. When I finally spoke to a representative they sent my swings via 2 day shipping. We received them promptly but they are too short for my almost 3 year old to reach, so we left the old swing on there after all. The slide is the perfect size for her so it's odd to me that the swings would be so high.
Date published: 2017-01-16
Rated 5 out of 5
by
Anonymous
from
We love it!
We bought this for our son in April when he was 1 1/2. He quickly figured out how to climb the small "ladder", which we weren't sure if he'd be able to do. He is tall for his age, so that helps. Initially his favorit part was the swing (we bought a toddler swing separately), but now, he seems to like the slide more. He also enjoys the boat "steering wheel" and likes rolling balls down the slide.The assembly will require at least 2 people, and is probably easier with 3. I didn't think it was difficult, but it is somewhat time consuming, takes probably at least 3 hours.The only negative is that we can't play on it with him due to weight limits, but that is expected for something meant for little ones! I believe you will enjoy this playset.
Date published: 2010-09-29
Rated 1 out of 5
by
davidL
from
Bad Design
I've assembled quite a few play sets before, and have not seen one that concerns me as much as this one. There are more than a few spots where sturdy hardware is used to secure to an open ended piece of plastic. Instead of a bolt going through a hole, it goes through an open ended slot that is twice as wide as the bolt. Less than half of the washer contacts the plastic it's securing. These are very insecure connections. I don't know how long this will stay together with a jumping toddler playing on it.
Date published: 2020-06-22
Rated 5 out of 5
by
Busy Bee
from
Great Product
My 22 month old daughter loves her new swing-set. My husband was able to assemble it in a few hours and we were able to move it (in 3 pieces) from the garage to the backyard with no problem. We were missing some of the hardware, which was frustrating, but my husband was able to buy the pieces at a hardware store.We have a smaller yard so this fits perfectly.
Date published: 2011-07-07
Is this item still being manufactured? The size is perfect for our tiny yard.
This is still bei, at this time, we have no estimated dates when stock will be available. What we suggest is to visit our website at www.step2.com and click on product that you are inquiring about. Once the product shows, there is a button that says "Notify Me". Click on this and enter your email and once the product is available, you will get a notification.ng made however
Date published: 2021-01-20
How high is the slide on this set ??
The slide of the Play Up Gym Set™ is 53" in length.
Date published: 2020-09-10
How do I protect the plastic parts from UV fading and cracking? Any thing people suggest?
Step2 outdoor products are specifically designed for outdoor use and are extremely durable. The plastic resin used in Step2 products has been tested successfully at temperatures up to 32 degrees below zero Fahrenheit. We highly recommend bringing swings (the rope can become rough and brittle), water products, sandboxes, wheeled items and other specially noted products indoors during extreme cold, snow and other weather conditions. Additionally, periodic inspection and general maintenance is recommended as a safety precaution as well as the prevention of surface contamination and potential for moisture to be trapped within the product.
Date published: 2020-11-16
When can buyers expect this swing set to become available again? I'm debating on purchasing a different one that we don't really like just to have something. 
Thank you for contacting The Step2 Company. We apologize but we are currently out of stock and backordered on this item and several products. We are now running limited production as we were previously shut down due to the COVID-19 environment and unable to produce at that time. Our current production has been limited due to social distancing guidelines. We do not anticipate having this item & other products back in stock until mid to late August. Please note this is an estimate as the timing could move back again based on demand, production schedule and retailer commitments. Continue to check our website daily for availability and updates. We apologize for any inconvenience.
Date published: 2020-08-05
What specific type(s) of stake(s) can I use to secure this set to the ground? 
Anchor stakes come with product upon purchase. If not anchors can be purchased at www.step2.com under replacement parts.
Date published: 2020-08-02
I have a large basement with high ceiling.  Can this playset be used indoors?
Thank you for contacting Step2. Not recommended for indoor use. Must not have any obstruction above or around, must be anchored and must be over proper surfacing in case of falls. Regards, Step2 Consumer Service
Date published: 2020-07-31
Can I order the slide by itself as a replacement?
Thank you for contacting Step2. We do not to sell & unable to sell any of the small or large plastic rotational molded pieces such as this due to how the products are manufactured. All products are manufactured and packaged in complete sets or as a family. We do not run individual pieces, stock extra pieces and therefore cannot sell individual pieces. We can provide these parts as ONLY as no charge replacements if the product was damaged, parts missing or the product fails within the warranty period under normal use to the original purchaser who can provide proof of purchase or a receipt. We apologize! Regards, Step2 Consumer Service
Date published: 2020-07-28
I have an older play set that is missing some parts.  It's probably 10 years old. Would there be a model number on it somewhere so that I could order the missing parts? I am missing the top pole and some swings as well as the shading top over the slide. 
Thank you for contacting Step2. Various replacement parts and decals can now be ordered on line. Check our website at www.Step2.com and refer to the replacement part section located at the bottom of the website page and shop parts by category or look up your product(s) pertinent replacement part choices. If the parts you need are not on website then you must please call in to order: Replacement parts and decals can be ordered by calling our Consumer Service team at 1-800-347-8372, Monday - Friday. Please have your product close by during your call so that we may quickly assist you to answer your question, find a resolution and or provide product or part pricing and lead-time(s). Regards, Step2 Consumer Service
Date published: 2020-07-28