Play Up Gym Set™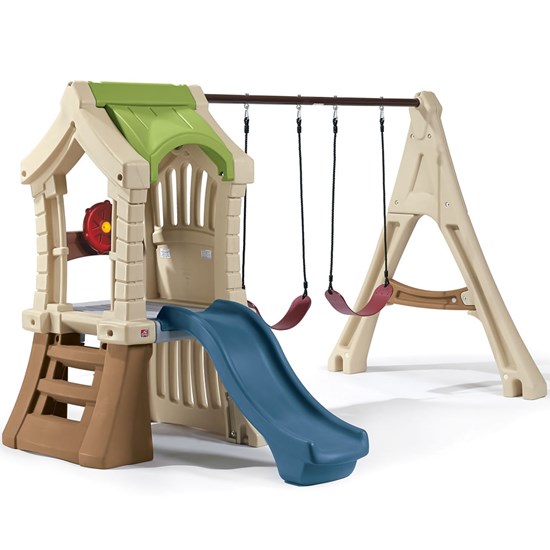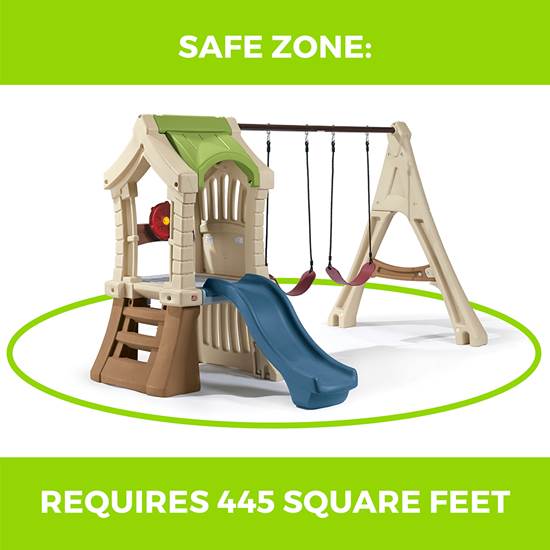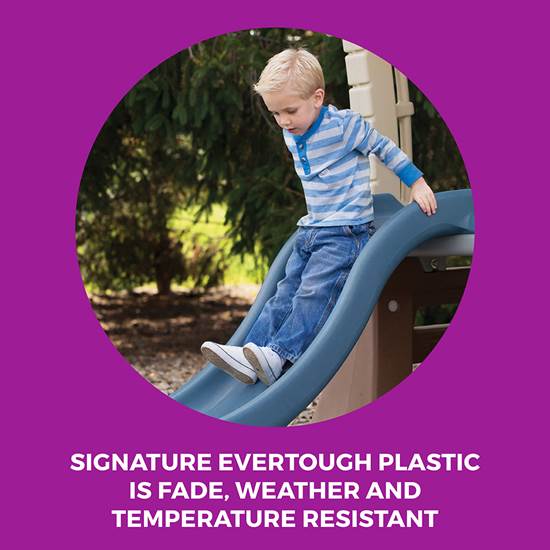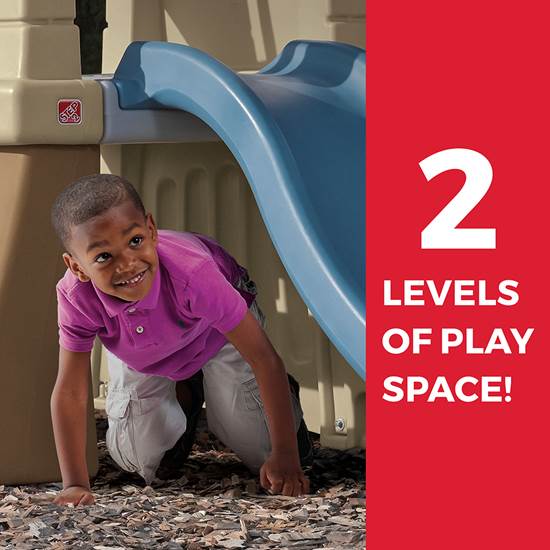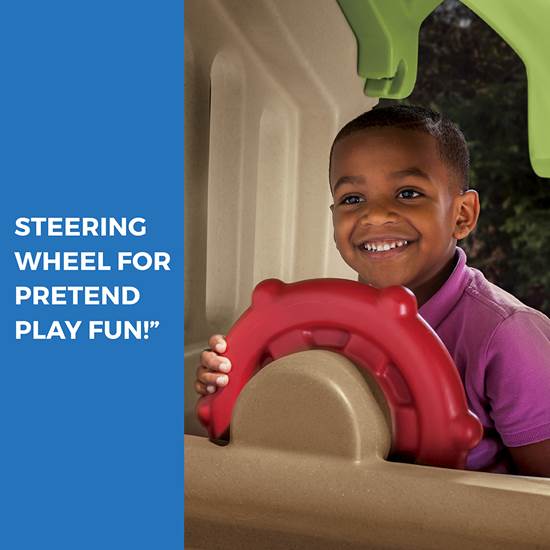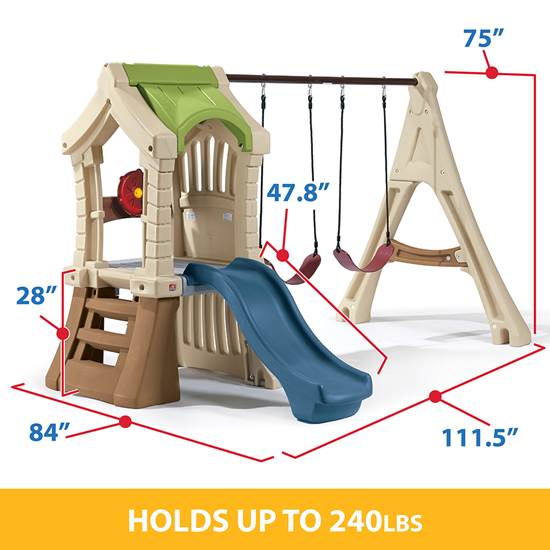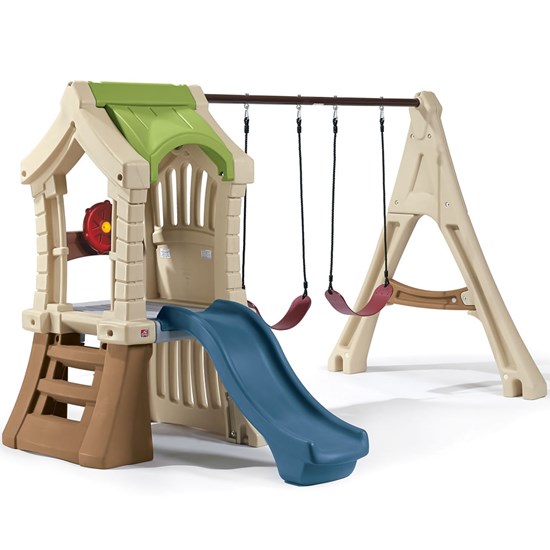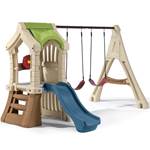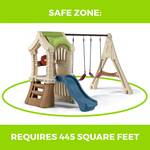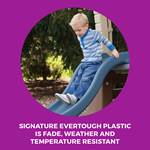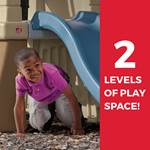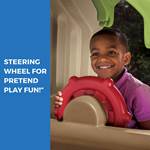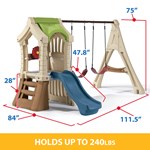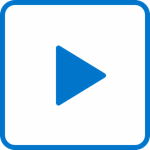 Play Up Gym Set™
In stock
$499.99
+79.99 shipping (via Truck)
The Step2 Play Up Gym Set™ is a swing set and playhouse in one!
IS THIS A GIFT? DON'T SPOIL THE SURPRISE!
This item ships with an image of the product on its outer packaging.
Rated 4 out of 5
by
Just a Regular Guy
from
Assembly Easier than Most Say
Assembly of this item is no more difficult than any assemble-yourself item you may find at home (i.e. furniture). I would not say it is easy, but the difficulty of assembly is well within reason. The instructions are typical assemble-yourself instructions: a lot of pictures requiring a little logical interpretation. I am a regular guy with moderate experience assembling items in the home and I literally assembled this by myself in four hours at a leisurely pace. If you do not meet my basic experience level, then perhaps you will have greater difficulty. If you meet or exceed my basic experience level, then you will find little problem assembling this item.
Date published: 2013-03-27
Rated 1 out of 5
by
Anonymous
from
Defective product
We ordered this swingset and took a day off work to put together for our sons birthday. We get started and realize one of the holes on the top bar for the swing is only drilled through on one side. That's a huge miss, Step2- it's not like a missing bolt. How does that make it through QC? needless to say, Step2 is closed today (Good Friday) and I've got an extremely heart broken birthday boy. When I call on Monday, who knows how long it will take to get a part shipped. I had already taken a whole day off to meet the delivery truck that showed up 4 hours after the scheduled delivery, and will likely need to do so again. Definitely not worth wasting your time ordering this product.
Date published: 2017-04-14
Rated 4 out of 5
by
Chitown Mommmy of 1
from
My daughter LOVES her new swing set!
We ordered this product for our 16 month old and she absolutely ADORES IT! The blue steps leading up to the slide treehouse portion are spaced close enough together so even at 16 months she can climb up all on her own. The set is sturdy and very attractive. The cons are that it took 5 guys (1 of which is an engineer) almost 4 hours to put it together. The parts are not labeled at all, and the instructions are basically just a series of pictures. and 2 (not necessarily a bad thing just buyer be aware of) this set is on the "smallish" side. I would recommend it for ages 1.5 to maybe three or at the most 4 years old. Any older than that and the child would more than likely get bored as it would simply be too small for them.
Date published: 2012-06-01
Rated 3 out of 5
by
Anonymous
from
Missing Parts
I read many reviews that said the same thing and I was hoping this wouldn't happen to us - but we finally received the swing-set after three weeks of waiting, and it was missing directions, all screws and bolts and any tools it comes with to assemble. Right now it is in pieces on our lawn. Very disappointing and hard to explain to a 2 year old! I know it's a mistake and it does not affect the quality of the set itself, I suppose it's more of a customer-service issue. Otherwise looks ok - definitely smaller in person than what I was expecting from the picture. Step2 - take your customers' comments into consideration and pay more attention to what you are and are not sending us!!
Date published: 2012-06-20
Rated 2 out of 5
by
Anonymous
from
Swings missing
My husband went to assemble this two days before Christmas and the swings were missing. Not a bolt or a washer .... the swings!! Thankfully we had an old swing we were able to put on so Christmas morning wasn't ruined.... Once the office opened back up for the holidays - I was caller number 42. When I finally spoke to a representative they sent my swings via 2 day shipping. We received them promptly but they are too short for my almost 3 year old to reach, so we left the old swing on there after all. The slide is the perfect size for her so it's odd to me that the swings would be so high.
Date published: 2017-01-16
Rated 4 out of 5
by
Anonymous
from
Great purchase!
Our 2 year old loves this play set. My ONLY negative review would be that the swings are not low enough for her to get on by herself. She's over 3 feet tall and the swings are about 2 feet off the ground. She's never unsupervised, but it would have been nice if she could learn to get on and off the swings by herself. Hopefully, over time, they will stretch out a little.All in all, the play set is great. It was easy to assemble, if you have the tools you need on hand. This is definitely a product that will bring hours, days and years of fun to our children.
Date published: 2010-10-06
Rated 5 out of 5
by
Anonymous
from
We love it!
We bought this for our son in April when he was 1 1/2. He quickly figured out how to climb the small "ladder", which we weren't sure if he'd be able to do. He is tall for his age, so that helps. Initially his favorit part was the swing (we bought a toddler swing separately), but now, he seems to like the slide more. He also enjoys the boat "steering wheel" and likes rolling balls down the slide.The assembly will require at least 2 people, and is probably easier with 3. I didn't think it was difficult, but it is somewhat time consuming, takes probably at least 3 hours.The only negative is that we can't play on it with him due to weight limits, but that is expected for something meant for little ones! I believe you will enjoy this playset.
Date published: 2010-09-29
Rated 4 out of 5
by
Anonymous
from
great variety for the price
the box is huge! i started to assemble this myself which had its challenges and i like to build things. once i got to the clubhouse/slide the holes to feed bolts were difficult to line up from there on in. btw - they don't mention it but the blue caps need to come off to insert metal swing bar. the slide was really difficult to line up holes - but finally after a days work it's finished. our 21 mo old who insisted on climbing it prior to assembly seemed to like the finished product. i wish they included toddler swing though since it's seems like it's geared for younger kids. we had to get one so she could use the swing set. the slide is nice not super fast which is perfect. totally worth the money - just wish it was easier to assemble & had an infant swing!
Date published: 2011-04-20
Has anyone had an issue with the metal swing bar? It seems like the holes are not drilled straight from top to bottom and therefore the bolt will not go in all the way. Very frustrating. 
I'm having the same problem! Have you contacted support yet? One of the Amazon reviews said their original and replacement part had the same issue so they gave up on customer support and drilled their own holes. 
Date published: 2020-04-03
How long does it take to assemble?
The Play up Gym™ will take approximately 2-3 hours to assemble.
Date published: 2020-01-16
We have this swing set. One of my daughter has sensory processing disorder and loves swings that spin. Is a round swing that can fit this swing set? 
We added a "Super Spinner" saucer swing to our set in place of one standard swing. The saucer does not come with a single point swivel, however, so we purchased a separate swival and attached it with a large U-bolt over the support bar. A typical swival would be the "Eastern Jungle Gym Heavy Duty Tire Swivel for Tire Swing" adapted to attach to the bar. If you are handy with such stuff, this could work for you.
Date published: 2019-08-23
Are the bolts in the instructions to scale? They dont fit right during assembly
Please contact our Consumer Service Specialists at 1-800-347-8372 Monday through Friday, 8AM -5PM Eastern Standard Time and we will be happy to help you.
Date published: 2019-06-28
What size are the boxes it comes in
It comes in one very large box, approx 5 ft by 8 ft.  This is a guesstimate. I already disposed of it.
Date published: 2019-06-20
Are the dimensions accurate? I'm putting inside and need to make sure it will fit where I need it to. Thanks!
The Play Up Gym Set™ is designed for outdoor play only and requires a clearance of 6 feet all the way around.
Date published: 2019-05-01
How high is it from the ground to the top of the platform? I am trying to decide which swing set to buy for 21 month olds. 
The platform of the Play Up Gym Set™ is 27 inches from the ground.
Date published: 2019-04-10
Why doesn't the steering wheel stay attached?  Is there a way to attach it and still be able to turn it? It always comes right off when my daughter is turning it.
Please contact our Consumer Service Specialists at step2-company@step2.net or 1-800-347-8372 Monday through Friday, 8AM -5PM Eastern Standard Time and we will be happy to help you.
Date published: 2018-06-04