Play Up Teeter Totter™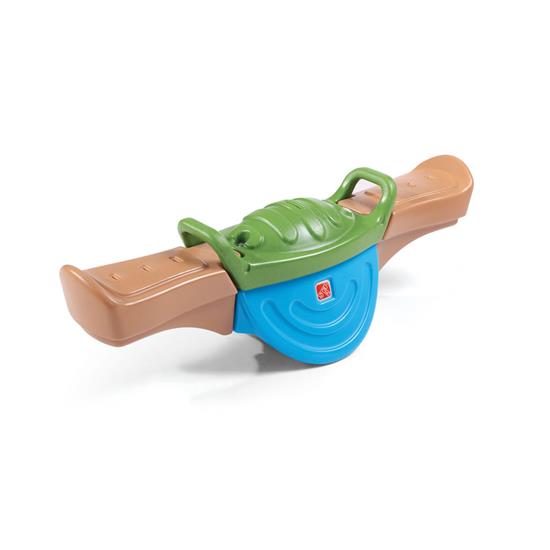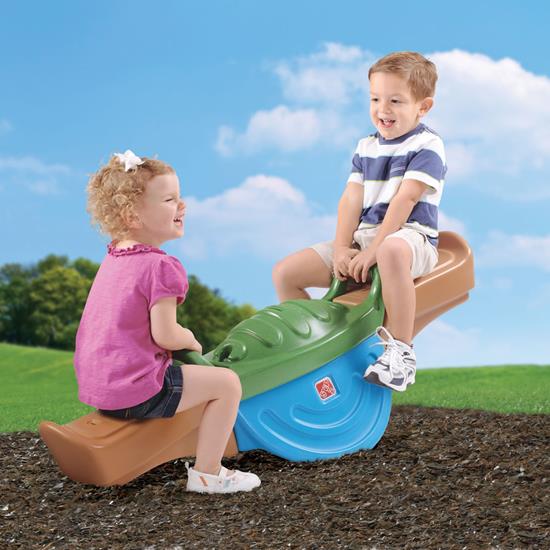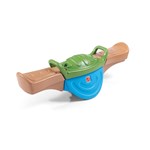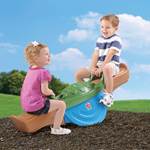 Play Up Teeter Totter™
In stock
$49.99
+4.99 shipping (via FedEx) When will my item arrive?
The Step2 Play Up Teeter Totter is a classic outdoor play toy with a modern and fresh look.
IS THIS A GIFT? DON'T SPOIL THE SURPRISE!
This item ships with an image of the product on its outer packaging.
Rated 4 out of 5
by
Anonymous
from
Love the classic Teeter Totter
I purchased the Teeter Totter for my family child care. This Teeter Totter reminded me of when I was a little who loved to get on the see saw and go up and down. So, when I saw this on line, I purchased it and thought that the children would love it. They do. It's the perfect size for 2 - 6 years old. It's sturdy and weather proof. It survived Hurricane Sandy. I looked in my backyard and it was still in the same location where I put it. The children love playing on it. I am glad I purchased the Classic Teeter Totter.
Date published: 2012-11-03
Rated 4 out of 5
by
sundayschoolteacher
from
Nice product
I bought this product for my daughter's Sunday School class playground. She is three and she loves it. Make sure you instruct your children not to put their feet under the seat when playing on the teeter totter and to hold on to the handle. I loved that it was so easy to put together and I would definitely recommend this product to others.
Date published: 2011-06-02
Rated 5 out of 5
by
Mom to 2
from
Indoor and Outdoor Fun for All Ages
We purchased the Play Up Teeter Totter for my 1 year old son for his birthday. It has already gotten much use! My 3 year old daughter LOVES to help her brother go up and down. I have a neice and nephew who are 2 and 2.5 and they love coming over to Auntie's house to play on the teeter totter!!! We live in Wisconsin and right now it is outside for the kids to enjoy, but when the weather gets colder, it will be coming inside for indoor fun also!!!
Date published: 2012-06-05
Rated 3 out of 5
by
Anonymous
from
Short time fun
I really like Step 2 products. Assembled in about 15 minutes by myself. What I like best about this product is it forces my 3 y/o to share as he cannot seesaw alone. He does not always like sharing. A few kids have fallen off but no injuries as it is not very high, but at he same time it is high enough for a toddler to enjoy. My kids continually play with this toy throghout the day but for very short periods 1-3 minutes.
Date published: 2011-09-20
Rated 3 out of 5
by
John and Tony's mommy
from
Not such a hot toy
This looked like it would be a fun toy for my 2 and 3 year olds, not no mention I thought it would be a great addition to my in home daycare. But... it's not really something the kids want to play with for more than just a little while. Also the 2 year olds are too small for it and the 3 year old is too big for it... go figure!?! Lucky for us we have lots of kids but not something I would recommend.
Date published: 2012-05-20
Rated 5 out of 5
by
mandmsmommy
from
Takes a knocking & keeps on rocking!
We have had this product for about two years now & all 3 of my kids (ages 1.5 - 9) have enjoyed it (1.5 yr old with help). My favorite thing about it, is during a very bad storm that we had, our 900+ lb swing set fell on it & did not damage it! In fact, it was the ~only~ thing that ~did not~ get damaged! This product definitely takes a knocking & keeps rocking!
Date published: 2016-09-28
Rated 4 out of 5
by
Gram Kim
from
teeter totter
I bought it for 2 yr old grandchildren and they would go on it barefoot. The only problem was we were afraid the center part would come down on their feet. I thought it was very sturdy and so easy to assemble but my daughter ended up returning it. I would have kept it and just made sure they wore shoes until they were a little older.
Date published: 2012-06-26
Rated 5 out of 5
by
busymamatjj
from
Very nice product
Very nice product, I put it together by myself in about 20 minutes. The only thing I didn't realize is that I have 2 1/2 year olds every day and they are just too young for it, and this was who I primarily bought it for. Maybe 3 year olds and older are better for this. My 5 year old loves it though. Would recommend!!!
Date published: 2011-07-07
Can one child use this teeter totter alone by sitting in the middle?
We do not recommend the use of this toy by only one child.
Date published: 2018-03-27
It states it is currently unavailable. Will it be available soon? I was wanting this as a Christmas gift.
This teeter totter is expected to be back in stock on December 6th.
Date published: 2018-03-27