Playmats - 20 piece set™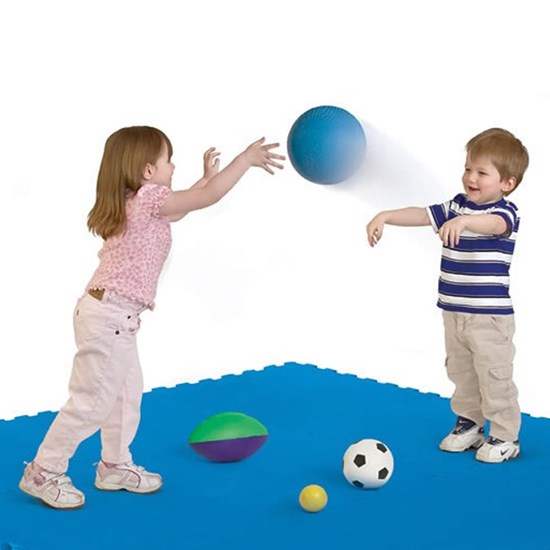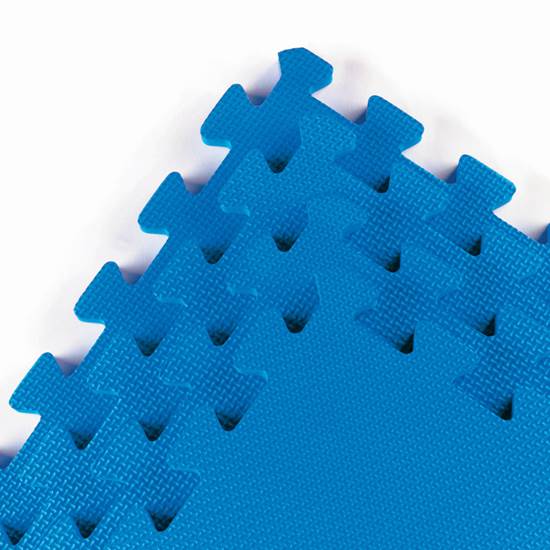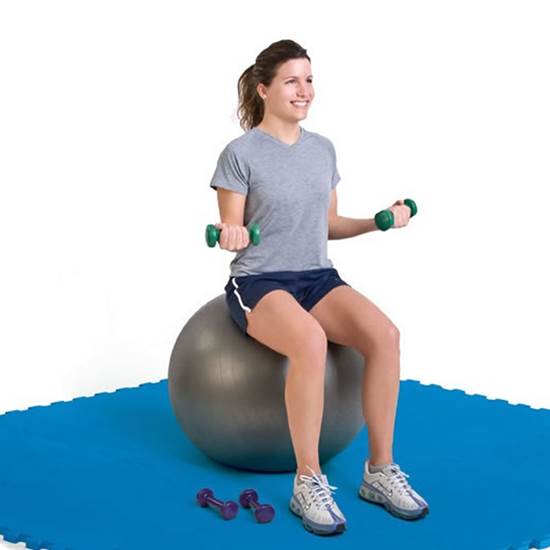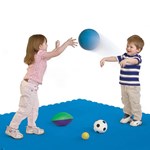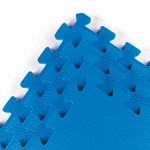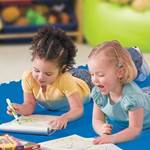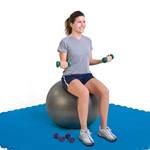 Playmats - 20 piece set™
In stock
$134.95
+$9.99 shipping (via FedEx)
On-the-floor activities become a whole lot more comfortable thanks to the Step2 Playmats - 20 piece set.
IS THIS A GIFT? DON'T SPOIL THE SURPRISE!
This item ships with an image of the product on its outer packaging.
Rated 5 out of 5
by
River's Mom
from
Thick, Durable and NON-TOXIC!
We wanted mats for our infant daughter to crawl & walk on. She had bumped her head on the hardwood floors, and we thought, "OK, time for some mats." I did a ton of research, and these mats are the best in every way. They are thicker than almost every other type of mat out there. They don't have silly letters & numbers in them that get lost. More than anything, they are safe. I emailed Step 2 and they told me that they are made entirely out of EVA. EVA is non-toxic and is approved for use in teethers. So my daughter won't be poisoned by them. We bought a full pack and are buying another pack of 20 mats. Everyone that comes to my house says, "Wow, these are the best mats, where did you get them?"
Date published: 2008-09-25
Rated 5 out of 5
by
Anonymous
from
Great product
Bought this product after walking across the floor in a friends house. At that moment I kmew I wanted to get some for myself not for any children but for the area infront of my workbench. After having a broken knee standing on the hard concrete made it unenjoyable to work in the garage. Now with these mats in the area where i do most of my standing it is like walking onto a fluffy cloud of awsomeness, I can once again enjoy working in the garage.
Date published: 2012-07-09
Rated 5 out of 5
by
Anonymous
from
Great Playmats
I searched high and low for a weather resistant playmat for outside to use on my decks for my grandson - altho they're made in China, they are made of EVA which is a great! My almost 11 month old grandson is getting great use out of these mats - some under and around his pool and others under and around his climber/slide. Only way to make them better would be if they were made in the USA...sometimes one has to compromise...
Date published: 2010-04-09
Rated 4 out of 5
by
Anonymous
from
great playarea
This prodect is great but a little spendy, I reccommend it for indoors. I put it in my playroom and the toys actually would bounce off of it. I have since put carpet in my playroom cause I got tired of cleaning it. It is very hard to keep clean. I gave it to my sister witch she put it around the pool to keep the dirt out which has worked very nice also.
Date published: 2008-08-05
Rated 5 out of 5
by
Lundy
from
Great Product that last
I teach karate and use these mats to cushion hard floors for ground exercises (non-impact). I bought the first set in 2010 and still use them. I was surprised when I bought a recent set and found that they still fit with the older mats. I have used and abused the mats for 6 years and am thankful for a great product that takes the abuse and still works.
Date published: 2017-02-27
Rated 5 out of 5
by
Matties mom
from
Great item, but cats like it too
Really like these mats. I bought one box to place around the slide and ladder, now I want to cover my whole patio. Only thing though, I wish the cats didn't like it so much, they sharpen on the matts and will eventually tear them up.
Date published: 2009-02-24
Rated 5 out of 5
by
Mariah
from
Fantastic Item, Best Price!!
We are going to use these mats at home to pad our workout room, in which we will section off and use as a play area. This is[$]less than what I paid for the same quantity, so it is a great price!
Date published: 2008-09-19
Rated 5 out of 5
by
Anonymous
from
Wonderful
These are great. Thick and soft. I use it in the play yard outside and they are no problem to clean up.
Date published: 2008-08-20
Hi, what is this play mat made out of?
The Play Mats are made of EVA Foam.
Date published: 2019-11-01
Hello,  I want to buy the blue 20 piece playmat and I was wondering why it says that it is not recommended for wood floors? Is it a safety risk?  Thanks!  Sabrina 
The Playmats on wood floors may cause condensation and could possibly damage your floors.
Date published: 2020-07-16