Playmats - 24 x 24 inch™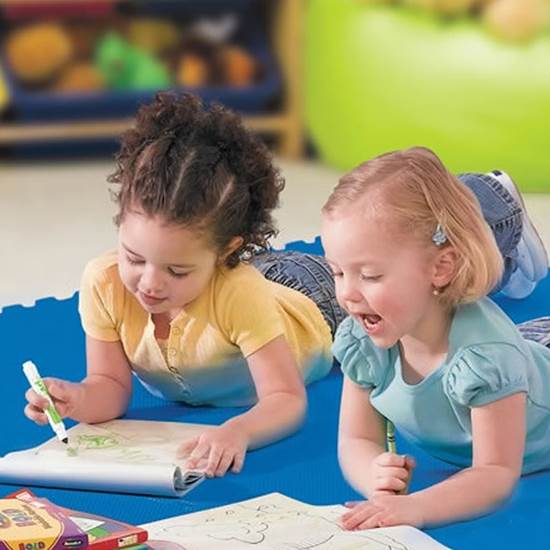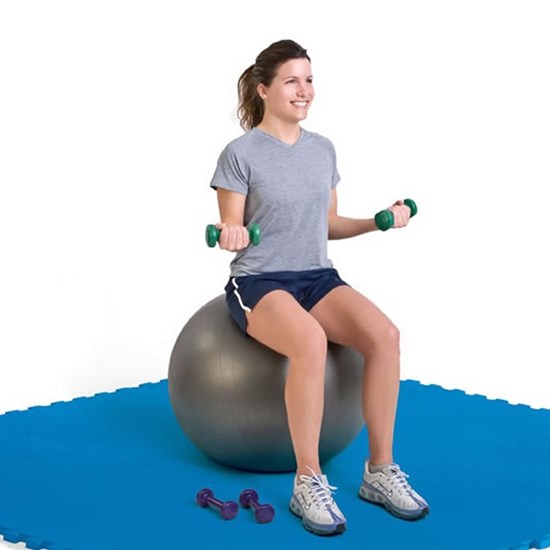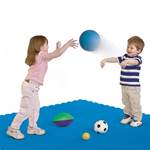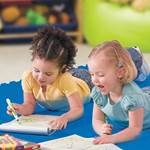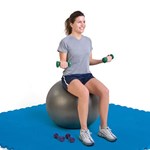 Playmats - 24 x 24 inch™
In stock
$26.99
+4.99 shipping (via FedEx) When will my item arrive?
The Step2 Playmats - 24 x 24 inch are a set of 4 extra thick mats that are perfect for on floor activities.
IS THIS A GIFT? DON'T SPOIL THE SURPRISE!
This item ships with an image of the product on its outer packaging.
Rated 5 out of 5
by
parent living in Manhattan apartment
from
Wonderful soundproof for our neighbors
We started using these mats in a small play area for our boys for safety reason, when they were younger. Now, our boys are 5 1/2 and 3 1/2, and they are active inside of our apartment. So, we decided to cover the entire living room and their bedroom with the mats to shield the running and jumping noise from our neighbors living below us. Then, we found out that these mats worked out wonderfully not only to block the noise, but our boys also have a large area they can play actively even with their friends.
Date published: 2009-01-01
Rated 5 out of 5
by
Anonymous
from
A parent's comfort
My grandchild has an outdoor structure on cement which we have covered with your play mats. We recently created a second play yard at my son's house covering his wooden deck with the play mats as well. He is now protected from hard surfaces and splinters. The mats wash off extremely well and endure the rain with no problems. The soft blue adds a special touch of playfulness and color to the natural outdoor setting. We never have to worry about him falling onto a hard surface, as the mats are thick and do not breakdown over time. We knew that they were recommended for indoor use, but bought them anyway. We are extremely pleased with their ability to remain outdoor in all kinds of weather. Thank you for designing such a wonderful product at such a responsible price. Blessings to you all.
Date published: 2010-06-03
Rated 5 out of 5
by
Nora
from
The product is what it says it is
I wish I had these mats for my first son whe he started crawling. I bought 5 sets to cover the entire floor. No more bumps and bruises for my kids and no more worries for me. My husband loves them too, because they are super soft on his knees when he plays with our two sons. The mats pack up easy when we want to use the wood floors and wash up easy, too. Very durable. I expect to have them for years. I wish I could cover the entire house in them, but that would be a little nuts.
Date published: 2008-02-14
Rated 5 out of 5
by
James3370
from
these are great
I'm in the Army & saw these at the local PX. I bought (2) 4-packs for use in my room for cushion of my dumbbells & the cardio exercises. These are great for this purpose as they protect the floor from the weights & are a good cushion for the knees etc when doing the jumping & whatnot exercises.Only drawback I can think of is I saw similar items on [@]& they offered "edge" pieces that locked in & made the edges straight.....which would be a nice addition/option
Date published: 2011-12-21
Rated 3 out of 5
by
Anonymous
from
Oh that's all
These are v. useful mats. I bought them for hardwood floors for my baby who is learning to crawl right now. They are great, but not unlike the ABC mats. I think I am disappointed because I was expecting something different. The only difference is that it is one piece and does not have the pull out letter/numbers. I thought these were going to be firm but cushy. My mistake. Still useful and until there is another product out there, good for what you need.
Date published: 2009-10-11
Rated 4 out of 5
by
mrc74
from
Love it!
We have porcelain tile floor everywhere in our house except for the bedrooms and I needed something with cushion for our 7 month while he is playing in the living room. I bought 3 packs so when he starts crawling I can have a larger protective area for him. Right now we just use 1 pack like a mat area where he sits and plays. I have not used these outside yet but I plan to. These are just so fabulous because you can break them down when you are not using them.
Date published: 2008-03-25
Rated 4 out of 5
by
LittleJMommy
from
So far, so good!!
We purchased a couple of these for under my daughter's new playhouse (also Step2) - and we loved it and decided to expand the mat area on the patio to also be under her picnic table. She now has a well defined little play area. It's padded enough that if she trips, I am not as worried - and isn't so think that she trips on it when we steps onto the mats. They snap together great and spray down well when they get dirty.
Date published: 2010-07-16
Rated 5 out of 5
by
Matt's mum
from
Very good value
We originally had eight of the playmats but we needed more to cover my son's entire playroom. Getting 20 of these mats for this price is really good value vs. buying multiple sets of 4 mats separately.I love how thick these mats are and feel very solid. Some of the mats we bought previously that had alphabet designs were very flimsy and kept moving on our carpet.It would've been great if they come in different colors.
Date published: 2011-05-05
Rated 4 out of 5
by
playtime
from
good product so far
I use it in an outdoor play area that would otherwise have cement on the ground. It has held up well for the few weeks I've had it against toys, drinks, food, weather, and toddlers. I would have preferred a color other than blue but the other products out there that come in different colors aren't as thick or can't be used in outdoor areas so I guess I'm stuck with blue until the company comes up with other colors.
Date published: 2008-05-26
Rated 5 out of 5
by
Ethan the Spitter
from
We love it!
My son is one of those babies that spits up. I was cleaning blankets every day and finally decided I needed to find a mat. This product wipes clean easily. While he was learning to sit up unassisted, this gave the extra cushion so he didn't get hurt if he fell to the side. We absolutely love this product! It is something he will be able to use to play on for years too come! We recommend this to everyone!!!
Date published: 2007-11-07
Rated 5 out of 5
by
Parent of special needs child
from
Surprised by level of quality
We purchased these mats for an OT therapy room in our basement for our 4 yr old son with special needs. We originally thought we would need to also purchase gymnastic mats, but the Step 2 playmats work so well we don't need to! We were surprised by the thickness and firm yet spongy quality - good for younger children whose bones are softer. They were also easy to cut to fit our room dimensions.
Date published: 2010-03-17
Rated 5 out of 5
by
stay at home dad
from
excellent product...piece of mind
We decided to cover our playroom with these mats, the playroom is carpeted and the carpet is old and dirty(from pets) and we rent so we needed a solution for safety for our children. I couldn't be happier with how they turned out. We cut the mats to fit along edges and around obstacles. A bit pricey, but we tried some cheaper brands and each brand were different sizes and didn't lock together.
Date published: 2009-12-02
Rated 4 out of 5
by
tombonz
from
Great product for hardwood floors
We bought three packs to line our hardwood floor since our little one fell a few times and hurt herself. We love the product and she has soo much fun playing on the mats. Although one pack was not as thick as the other mats; so when they are layed out it wasn't completely flat. Maybe we got a bad pack or that pack was flattened in transit? I haven't compared these to another brand yet.
Date published: 2009-08-03
Rated 5 out of 5
by
bugbrat
from
Love the mats...
The mats are working out great. Bought some for in the house and on the deck. Babies are starting to roll, and since we have no carpeting, these mats have saved their noggins. The ones on the deck are weathering the occasional rain shower, and they are easy to sweep off and wipe messes from. A bit pricey, but they seem durable and hopefully will last through our twins' toddler years.
Date published: 2007-06-14
Rated 4 out of 5
by
Anonymous
from
home gym
i was building a home gym and I thought of step2 because I built a playground for my grandson three years ago on my deck when he was a toddler and it worked for him, not one injury because he was learning to walk and falling down quite often and step 2 playmats cushioned his attempts. Im very pleased with the mats and the price point is very reasonable for the quality of this product.
Date published: 2009-01-19
Rated 5 out of 5
by
Anonymous
from
These mats are great!
I bought these mats for outdoor use. Since I don't have grass in my backyard(just pavers and concrete), I put it under a little slide set I bought for my 21 month old son...and so far so good! They are pretty durable(and he's pretty rough!). It's perfect for what I needed. Now when he slides down the slide he lands on the mat and not concrete...and that makes his mommy very happy!
Date published: 2008-07-21
Rated 5 out of 5
by
Anonymous
from
Good mats
We put the mats down wall to wall in the kids' playroom on top of wood floors. No scratches! So far they have held up well but be careful about placing objects on them with "feet." Our baby's swing left permanent impressions in the mats. My 3-year-old loves the soft floor and it is more comfortable than hardwood for adults to sit on while playing with the kids. Money well spent!
Date published: 2009-08-15
Rated 5 out of 5
by
Loving mom and daycare provider
from
Life saver
We enjoy these mats in so many ways. Not only does it help avoid hard fall for the littlest ones but we throw ourselves onto the mats and act like we are swimming with all the fish in the wide open sea. The mats are sooo soft... They are also very easy to clean. We just love these play mats... I bought two of these big packs and am going to buy another two in the near future.
Date published: 2009-06-20
Rated 4 out of 5
by
Anonymous
from
love 'em
We got this for our daughter when she started to stand, as we have hardwood floors throughout the house. We love these mats. Would buy them again and would recommend them to others. These was our third attempt to get some good mats. One set was too thin and the baby chewed on the easy to remove edge piece. One set smelled like fuel [...].This set is just right.
Date published: 2007-04-20
Rated 4 out of 5
by
Anonymous
from
Great playmats
Definitely recommend getting the 5 pack. We use half of them upstairs and half downstairs. They are cushy when put on top of carpet. My baby is learning to crawl and this gives him good traction and cushions his falls. It's also easy to clean up drool and spit up. My dog has not chewed it either, which was what I was afraid of w/the number/letter foam mats.
Date published: 2009-10-22
Rated 5 out of 5
by
Grammy Kimmy
from
I plan to purchase more of these.
I bought these mats for the floor since my grandson is just learning to crawl. We used them also for extra leverage under the jumperoo since his feet didn't quite touch the floor. I read where people use them for blocking boards in knitting so knew I would have a secondary use for them. Even the cat likes to lay on them. Very durable and easy to connect.
Date published: 2012-07-31
Rated 5 out of 5
by
Momma2maids
from
Playmats
These playmats are very thick and comfortable, perfect to sit and play on. We turned our garage into a playroom and these mats are safe and add the finishing touch we needed. I also was afraid that they weren't going to stay together and I was very happy they haven't moved since putting them together! I highly recommend, you won't be let down!
Date published: 2013-01-28
Rated 5 out of 5
by
mommy2emdm
from
Excellent product
We use the playmats in our living room because our landlord does not find it necessary to put padding under the carpet. Not only are these mats durable but they are so easy to keep clean and comfortable for the kids. They also act as sound proofing when our twins decide to marathon run in the house and at this price I couldn't beat it.
Date published: 2010-03-25
Rated 5 out of 5
by
Jmh482
from
I plan to buy a pack or 2 more!
We put these down on our hardwood and marble floors. My daughter is 8 months and falls alot while trying to stand and walk so we put these down so it's not a hard fall when she lands. there are also great because if she spills anything the water beads on the mats. we use these outside as well on the porch because it an older wood porch.
Date published: 2008-07-27
Rated 5 out of 5
by
cecil2009
from
Pricy but good product
Very good for my 8 month daughter. Once we had these mats down, she has been very eager to crawl around and roamed everywhere the mats extend to. I also enjoy doing yoga while looking after her in the playroom and yes in family room. We cover up the whole family room too. So it gets a little expensive, but we had fun with these mats.
Date published: 2009-08-20
Rated 5 out of 5
by
Miami Nick
from
Perfect Playmats!
We use this as barrier against our marble floors. Although more color options would be nice, the blue is an agreeable color. The quality of the product is evident upon opening the package. By far, they are much better than similar products offered by other companies. They are very thick and lay very flat which is a big plus.
Date published: 2010-11-21
Rated 5 out of 5
by
Anonymous
from
The best play mats in the market
I bought 2 sets of four to use it with my twins. The quality is excellent, thick (other mats on the market are a little flimsy), easy to clean and you create the area as big as you need it to create the play area. I use it on the floor, with or without a gate around it. One of the best buys I made. I highly recommend it.
Date published: 2008-05-28
Rated 5 out of 5
by
Love the Mats
from
Love these Mats
We have been buying these mats since child was crawling, now he loves his Xbox, (6 years old) and just cant be without them. we just replace as needed, they are good for indoors, we have used them out doors, great for sitting on the floors, and for playing playdough or Lego, not sure when we will out grow them.
Date published: 2011-01-24
Rated 4 out of 5
by
Top Dog
from
Love the quality!
We use the STEP 2 mats in our training building. Very comfortable to walk on and clean off. Keeps dogs off of a cold floor and provides a perfect stable surface for the chairs around the edges of the building. We would have liked to put edging around one side to make a straight edge for a finished look.
Date published: 2009-12-09
Rated 4 out of 5
by
envyme26
from
Love them!
I bought these mats for my 10mth old daughter. She loves them, she can crawl all over them. My older children play with her on them and they have lot's of fun too on them. Thank goodness no one cries anymore with these mats being on the living room floor. We just love them and might purchase some more.
Date published: 2009-08-04
Has anyone put these over warn carpet? Once you interlock them do they stay locked together or do the tabs keep coming up? Thanks for any help you may have.
I have mine over tiles and they do not come apart. My kids play pretty rough too. The connection is pretty tight.
Date published: 2018-03-27
I was wondering how this works with furniture on it, since I plan to cover the whole playroom. Does furniture leave indentations? Will I be able to move and rearrange pieces on it?
Yes, anything that weighs much more than a couple of lbs will leave indents in the foam. You can rearrange furniture as you like but if you aren't covering the same areas and don't want to see them, you'll have to flip the affected pieces over. Unfilortunately, that probably means you'll have to flip the entire series of mats because of the way they puzzle together.
Date published: 2018-03-27
Do the Step2 playmats contain Formaldehyde, Lead, Phthalates, BPO, or anything else toxic or harmful to humans?
These playmats are made of EVA (Ethyl Vinyl Acetate) and do not contain silicone nor flame retardants. Phthalates are plasticizers mainly used to soften and enhance the longevity and durability of plastics, typically PVC plastics. Current testing technology cannot defect zero levels of phthalates. When the level of phthalates falls below an independent test lab's ability to detect the presence of phthalates the lab issues a report stating that the phthalate levels are undetectable, or passes the CPSIA phthalate requirement. Many toy manufacturers use these reports to make the claim their products are "phthalate free". Step2 chooses to make the accurate statement that our products are compliant to the CPSIA phthalate requirements as independent, CPSIA test labs cannot and will not state a product is "phthalate free." The soft plastic materials used in our products are routinely tested and are compliant to the CPSIA phthalates standards. To check the Confirmation of Conformance on, you can visit our website at <a href="http://www.step2coc.com" target="_blank">www.step2coc.com</a> and type in the name of the product and it will give you specifics on testing.
Date published: 2018-03-27
Is the product rated for a fall height?
Hmm. not sure what your intentions are with this mat....they are thick enough to help soften the fall of a child learning to walk...but not much more than that. We have hard wood floors, so I covered our play room with these mats for a soften place to sit and play etc....they work out very nicely for this purpose!
Date published: 2018-03-27
Why does it say there are small parts? What makes this dangerous for children under 3?
Although no small parts come with this playmat or are provided for assembly this product it has been age graded for children 3+. Normal use and abuse testing conducted suggests through biting, torque, and tension a small part of foam could possibly detach. That is the reason for this this warning.
Date published: 2018-03-27
According to the description, these mats are not recommended for hardwood floors...why?
The chemicals on mats like this make the floors super slippery when removed.
Date published: 2018-03-27
Is this formamide-free?
These playmats are made of EVA (ethyl vinyl acetate) <a href="https://en.wikipedia.org/wiki/Ethylene-vinyl_acetate" target="_blank">https://en.wikipedia.org/wiki/Ethylene-vinyl_acetate</a>
Date published: 2018-03-27
I am looking for soft flooring to use as they base for our outdoor swingset. I have read reviews on these mats and have found that some people have used them outdoors and left them out all year round with no problem. I would be covering a 30' x 30' area. Do you think these will hold up?
I purchased these mats for my grandchildren about 2 years ago. I used them by my pool deck under there outside toys. They have held up very well even with all the water by the pool. I highly recommend these.
Date published: 2018-03-27