Push Around Sport Buggy™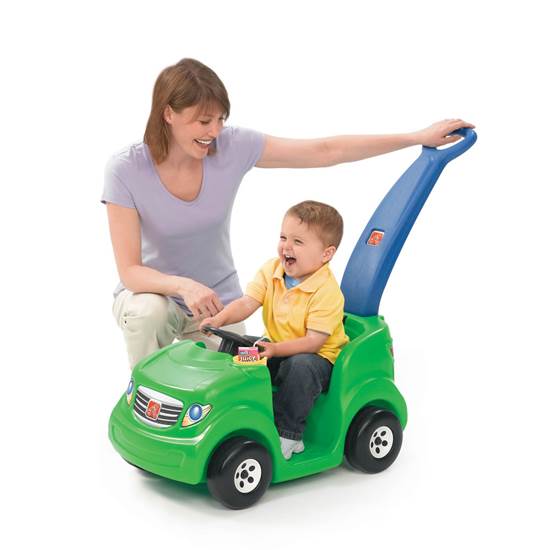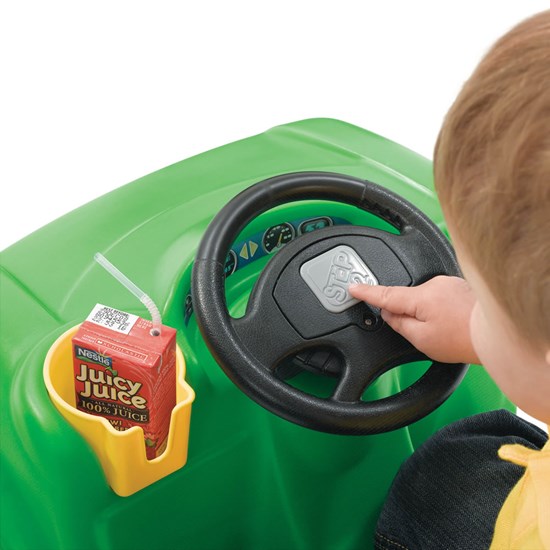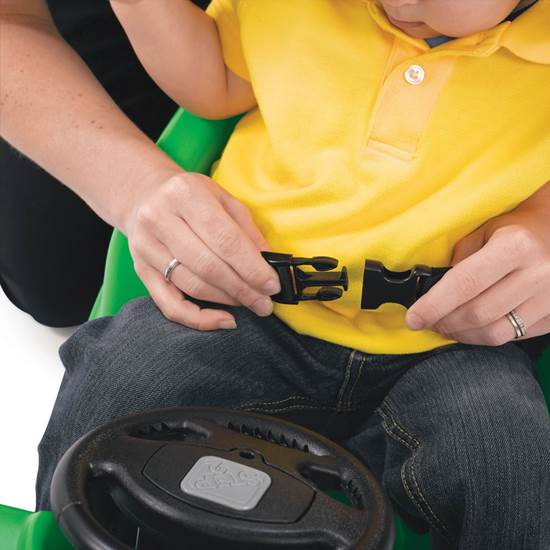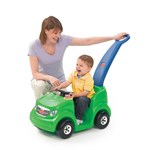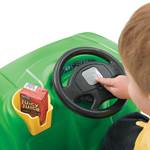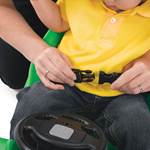 Push Around Sport Buggy™
In stock
$49.99
+4.99 shipping (via FedEx) When will my item arrive?
The Step2 Push Around Sport Buggy is a durable and sleek buggy for push and ride fun!
IS THIS A GIFT? DON'T SPOIL THE SURPRISE!
This item ships with an image of the product on its outer packaging.
Rated 5 out of 5
by
Barbie Banker
from
My nephew loves it
My little 2 year old nephew loves it. He loves cars, all kinds of cars and when he saw the box he went crazy. He could barely wait for his father to finish putting it together, he was so excited. When you push him in it he puts his sippy cup in the cup holder and steers with the steering wheel. He smiles so big when he is in that Sport Buggy it makes me so happy. His parents took it to the zoo with them and they said it was perfect. Others say that because the wheels are hollow that it is too noisy. I don't find that to be the situation at all. I'm so glad I got it for him.
Date published: 2011-06-01
Rated 3 out of 5
by
hmartin04
from
Larger than the push around buggy but...
It's larger than the push around buggy which we previously had, our son was starting to look a little cramped for leg space so we got this one. There are some things I would definitely change about this one. 1st-the tires, they're hard plastic and not exactly complete tires and are hollow and super loud, 2nd-it doesn't have a trunk for storage in the front but there is plenty of room to add one to the design of the car if they wanted to, it just makes it a little more difficult to carry my house keys, cell phone and plastic sacks for walking the dog, 3rd- the cup holder will only fit narrow bottom sippy cups or juice boxes.I love the fact that it does has a cup holder and realist sounding push button horn.
Date published: 2010-10-14
Rated 3 out of 5
by
Anonymous
from
Kid loves it but a pain to assemble and keep assembled.
Pros- Kid loves it and it's lots of fun to use after you get through the cons.Cons- 1-The instructions are not good. They are laid out poorly in several languages. Would take half the assembly time if they were better. 2-Horn didn't work at first, had to make up some stuff to get it to work. 3-The steering wheels popped right off after being used for only a couple hours and had to glue it together to prevent it from happening again. 4- Finally, it's loud when using it on concrete. It's to be expected with the plastic wheels but it isn't something you think about until you have already bought it and see there is another model with rubber wheels. If I did it over I'd get the whisper model, for 30 more dollars it's worth it.
Date published: 2016-07-01
Rated 4 out of 5
by
Anonymous
from
Another Winner
We have another winner. I needed a new buggy since my old red one wore out. We have the whisper ride and the old red buggy and wanted something similar.Their is much more leg space than the old red buggy, has a much cuter design, the wheels are somewhat quieter than in the past and the handle is secured better. The working horn is a nice bonus too.On the downside, the hood doesn't open and the wheels are still too loud.My favorite thing about these cars in that I can push a child in each car at the same time.The boys love it!!
Date published: 2010-04-17
Rated 4 out of 5
by
Grandad's my name, spoiling's my game.
from
great for parent & child enteraction
This is my second purchase. The ease of getting in & out allowed fantastic enteraction with my first grandchild (girl) - we (I) never used the seat belts. I would push her and would stop when I noticed she wanted to get out. At first I would have to assist (she was about 18 months) but after a few weeks she learned to get out by herself. Later on she would tell me to stop before she would try to get out. I think it was a good learning tool so much so I bought another for my second grandchild (boy)
Date published: 2013-01-10
Rated 5 out of 5
by
"B"
from
She loves it!
Bought this for our granddaughter for her first birthday after she had tried another model out at a family picnic the month prior. She just loves it! Even when we are not pushing her around she still wants to sit in it to play! She opened all her birthday gifts while sitting in it! My only suggestion would be to make the cup holder a little wider....some of her sippy cups don't fit. Also would put in 2 cup holders, she likes putting goldfish crackers in it for the road!
Date published: 2013-08-26
Rated 4 out of 5
by
Mama of 4
from
Happy Boy!
We love to use this instead of a stroller since my son is 2 he really doesn't like to be in a stroller anymore. He has a lot of fun in it and his big brothers are even able to push him around. The only thing I wish it had was a trunk or something to put things in and for traveling I wish the handle folded down. Other than that we love it and so does he. He will be able to fit in it u til at least 4 yrs. old. Great buy!
Date published: 2012-08-15
Rated 5 out of 5
by
Aiden's Mommy
from
I can't get my 18 Mo old out of this!!!
My sister bought this for my son while vacationing at her house; he practically lived in the thing. When we arrived back home I had to get one for him. The day the box arrived, my son dragged his father over to it and pointed and screamed to have the buggy put together. Since then, all he does is cry to go outside so he can ride his buggy. He loves it so much!!!
Date published: 2010-07-06
Can I buy a replacement steering wheel?
Please contact our Consumer Service Specialists at step2-company@step2.net or 1-800-347-8372 Monday through Friday, 8AM -5PM Eastern Standard Time and we will be happy to help you.
Date published: 2018-06-27
Hello, I have this car but unfortunately I lost the screw driver or nail that holds the handle to the car.. I also live in Egypt so any chance that this part can be shipped to me?
Please email partsrequest@step2.net with your part needs. Please be sure to provide your full name , telephone number, complete address as well as the product number.
Date published: 2018-03-27
Can I buy replacement stickers ?
You can order replacement decals through our Customer Service Department. Please call toll free 1-800-347-8372 Monday - Friday, from 8-5 ET and we will be happy to assist you further with this request.
Date published: 2018-05-15
?We have one .like this but the push handle is broken how can we buy another one?
Please contact our Customer Service Department toll free 1-800-347-8372 Monday - Friday, from 8-5 ET and we will be happy to assist you with this request.
Date published: 2018-03-27
What is the diameter of the wheels?
The wheels for the Push Around Sport Buggy™ are approximately 7".
Date published: 2018-03-27
Is it possible to swap out the wheels on this with the whisper wheels?
The wheels from the Whisper Ride II™ are not compatible with the Push Around Sports Buggy™.
Date published: 2018-03-27
I am confused by the assembly directions. There is 1 item marked 'Part B' In the first diagram we are shown 1 rod being hammered into Part B and at the bottom of the diagram it shows X2. In another diagram it shows another Part B being attached. There is only i Part B in the parts packages I received. Can you help me? I don't want to return the Buggy. Thank you for your time. My grandson is waiting eagerly for a ride. Estelle Meyers
Item 1 is a setting tool for the axle caps. the 2X is for each axle. After putting on the second wheel on a axle, you will need it under the first wheel cap to install the second cap. Instructions and explanation is lousy.
Date published: 2018-03-27
Does the hood open for storage on the green one?
Thanks!
Date published: 2018-03-27