Rain Showers Splash Pond Water Table™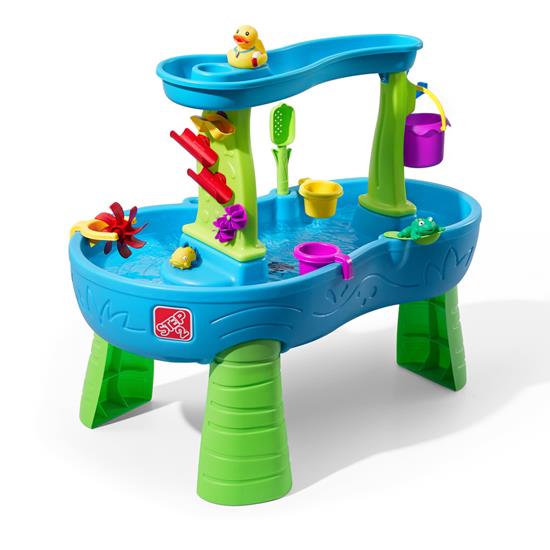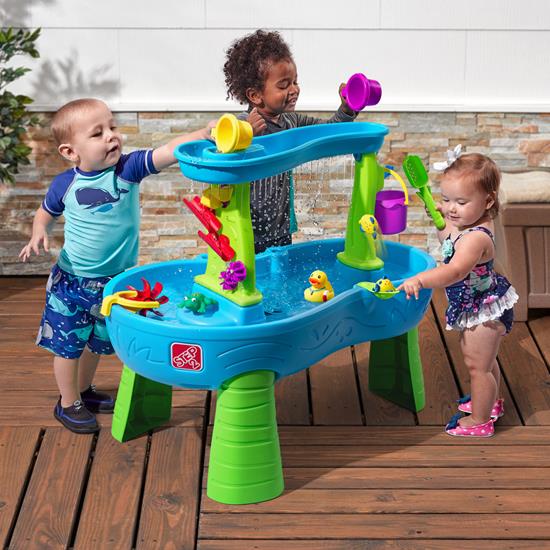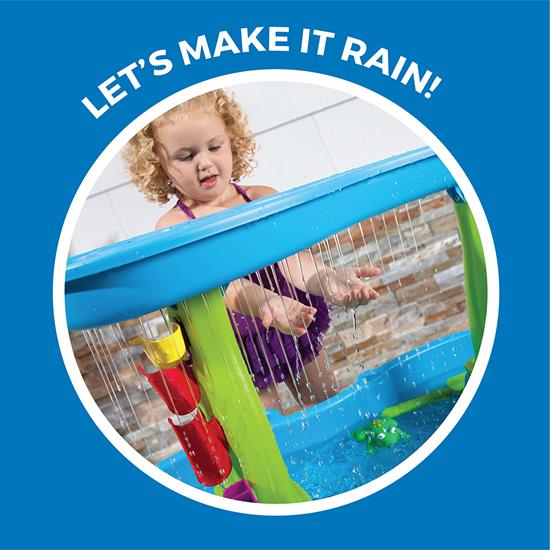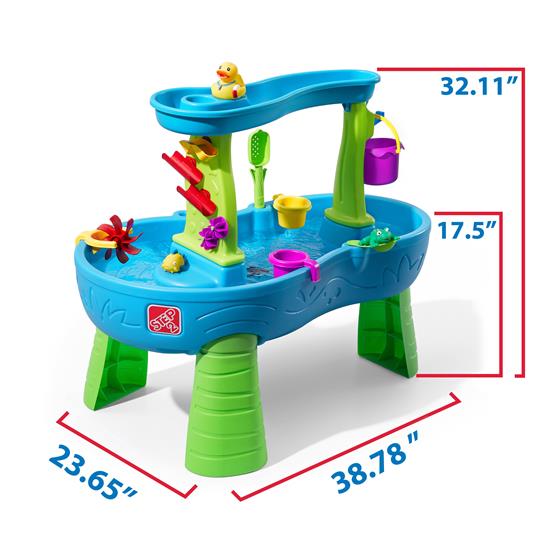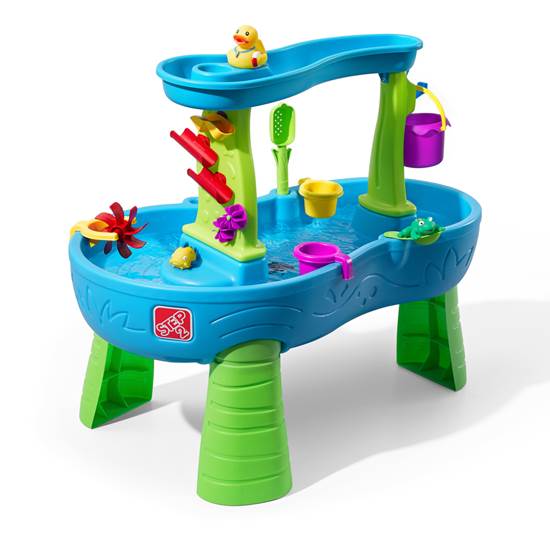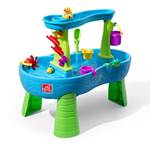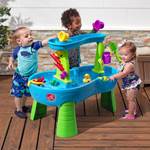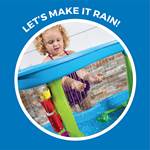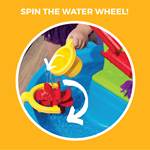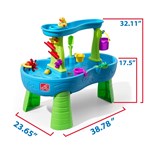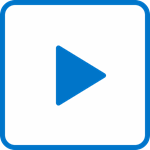 Rain Showers Splash Pond Water Table™
In stock
$69.99
+4.99 shipping (via FedEx) When will my item arrive?
Kids can make it rain with this Step2 water table.
IS THIS A GIFT? DON'T SPOIL THE SURPRISE!
This item ships with an image of the product on its outer packaging.
Rated 5 out of 5
by
Anonymous
from
Absolutely worth it!
My husband and I purchased this for our 1 year old, but ALL of our children (ages 1, 2, and 6) absolutely love it! Before purchasing, I worried a bit about the size of it and whether or not the rain feature would be desirable. After putting it together (which took two of us and a powe drill and was very simple), I am happy to report that it seems to be big enough for all 3 kids to play without shoving into each other, and the rain feature is our favorite part. My little boy's face (the 1 year old) was lit up like a Christmas tree; that alone made it worth every penny. We are going to put it next to our pool this summer as a fun kid distraction.
Date published: 2017-04-19
Rated 5 out of 5
by
Anonymous
from
Perfect
My 1 year old absolutely loves this table! It was fairly easy to put together if you're handy with a screwdriver/small drill. I used a drill to get the screws started through the plastic and then tightened them up with a screwdriver. The holes are not pre-drilled, so i can see some people having trouble with assembly. Table is well made and seems like it will last a long time and hold up to abuse. There is plenty of room for a few kids to use this table at the same time, and there are accessories that come with it to play with. I wish they offered a cover for these, after a couple of days outside the water gets pretty nasty!
Date published: 2017-05-22
Rated 5 out of 5
by
manymessyblessings
from
MVP of the SUMMER!
I chose the Rain Showers Splash Pond Water Table for 2 specific features, the size (to accommodate my preschooler and twin toddlers), and the rain shower effect (my oldest gets a kick out of doing something her brothers can't do yet). This table and all of the accessories far exceeded my expectations. All three of my kids were able to work on a different task with room to spare! I loved that despite the age difference, my 3 ½ year old had just as much fun as my 15-month-old twins! My kids loved the accessories, with multiple options to scoop, dump, and pour! Summer hasn't even begun, and this table has earned the MVP of Summer!
Date published: 2018-05-22
Rated 3 out of 5
by
Anonymous
from
It's okay
This table is okay. It's not as big as I thought it would be and was a pain to assemble. Directions were pretty clear but there were no predrilled holes in anything so screwing through the plastic was difficult until you got it started. The side pieces on top that require 2 people to assemble are super wobbly still. I also absolutely hate that the umbrella holder is completely open. The umbrella sits so low even at full length I had to stack some wood pieces to make it so my son doesn't hit his head on it every time he goes to walk under it. Other than that toys are fun and it keeps my 2 toddlers busy.
Date published: 2017-04-04
Rated 5 out of 5
by
Anonymous
from
We love this water table!
This water table is amazing! I am very picky about the toys I purchase for my 2 year old daughter. I specifically searched for a water table with- plenty of activities, perk interest of several ages, has a drain plug, large enough for multiple children, easy to clean, AND deep enough to enjoy splashing. This was THE ONLY water table I found that met every need that I had. Worth every penny!Also it is so fun to pair it with the waterfall discovery wall. The pieces are interchangeable and the combination of the two toys provide endless entertainment.
Date published: 2017-05-11
Rated 4 out of 5
by
Anonymous
from
Great for toddlers - assembly is kind of difficult
I gave this 4 stars because the assembly was a bit difficult, especially for one person. The holes that you have to screw into do not exist. You have to find something to poke holes first and even then it's a pain. Plus there are 4 long screws that you have to get in underneath in these small areas, which really need 2 people since they are hard to get to already. Other than the assembly taking longer than expected, our daughter loves her water table. It's pretty light and easy to move. Doesn't take a lot of water to fill it either. Hope it lasts for a long time.
Date published: 2017-04-04
Rated 4 out of 5
by
Anonymous
from
Great product overall but some assembly difficulty
Overall this is a great little toy. My only complaints are the fact that the top tier was a small nightmare to attach. Maybe I got a bad one but the legs did not fit well into the slots and the screws only pushed them back out as me and my husband used all our strength to hold them in. And the screws are pretty ridiculous to begin with, why on Earth these parts did not simply pop in is beyond me. The bottom legs were very easy to attach though. I hope it doesn't leak bc the top legs aren't completely seated and one side of the blue top part did not line up all the way. We'll see.
Date published: 2017-05-21
Rated 5 out of 5
by
Anonymous
from
Awesome for busy toddlers!!
This is the best purchase for our 20 month old!! The water table has so many things to keep her busy and not bored. The waterfall is her favorite (my favorite too) as well as the cute duck and frog that comes with it. It's easy to fill and the plug in the center is secure and great when we are done for the day and need to empty the water.Easy for the most part to assemble and it has plenty of space for her friends or siblings to join her. Everyone can play with something on the water table and have a blast!We can't wait to enjoy this all through the year!
Date published: 2017-05-07
What is the deluxe version of this...what is a springboard
No deluxe version.
Date published: 2018-08-04
Can you buy replacement squirt toys for this table?
Please contact our Consumer Service Specialists at 1-800-347-8372 Monday through Friday, 8AM -5PM Eastern Standard Time and we will be happy to help you.
Date published: 2018-11-27
Amazon offers this table in three different packs...small, large and deluxe. The difference in price between the small and large is 60$, stating toys and accessories come in the large and deluxe package. What come with this one?
There is no difference other than the pricing.
Date published: 2018-07-25
Where can you purchase the umbrella for this?
I am not aware of an umbrella that comes with this model. There are Step2 umbrellas available from third party sellers on Amazon. 
Date published: 2018-07-01
Can the parts be removed for storage? The legs etc..
The legs and the top water fall part are screwed in but you could easily unscrew them if you want to take the time to do that. The other parts such as the little spouts, water wheel, etc. are all easily removable and can be put up for storage.
Date published: 2018-06-16
How tall does a toddler need to be to use the top portion? My son is 14 months old and 32" tall
I gave this to my great nephew last June when he was 19 months but he is small. By the end of by September he could reach the top. Other people have different tables but this one is the favorite!
Date published: 2018-06-11
when will it be available to buy?
I bought mine last week at Sam's Club. Their website said it wasn't available, but they had a least 6 of them in the store.
Date published: 2018-05-30
Has the difficult assembly issue been resolved since a year ago when the reviewers posted?
I consider myself to be pretty handy at assembly, and have put together a lot of items in my day, many with poor instructions, but this one was one of the worst as far as the directiongs being WAY too vague. There are literally NO words in the instructions. Only pictures. Normally I would love that, but in this case it would have really helped to have text AND pictures. With no pre-drilled screw holes, it was a real guess at times as to know where to start the screw. Not to mention how difficult it is to start a screw in plastic! Nothing at the beginning of the directions mentioned that there would be a step requiring two people, and I was doing this alone, so THAT created a real contortionist situation. The table was also missing 3 parts. I was able to put it all together without them, and it doesn't seem to really affect the "play" for now,but I have currently been on hold with Step 2 for 14 minutes, waiting to request they send those missing parts. (If you try to get them online, you have to BUY them. Nope, not paying for them after already paying for the table. Okay, all of THAT said, my 18 month old Granddaughter absolutely LOVES this toy! She loved holding her hands under the "waterfall", and pouring water from one cup to the next. Toddlers don't have much of an attention span, but I think she'd have stood at this table and played all day. There is one thing I would LOVE to see added to this toy, and that would be a battery powered small pump that would continually draw water from the bottom level, up to the top to create the waterfall! There are simple bathtub toys that do this, so I would think it wouldn't be too hard to have it available as an accessory to purchase!
Date published: 2018-06-07