Rain Showers Splash Pond Water Table™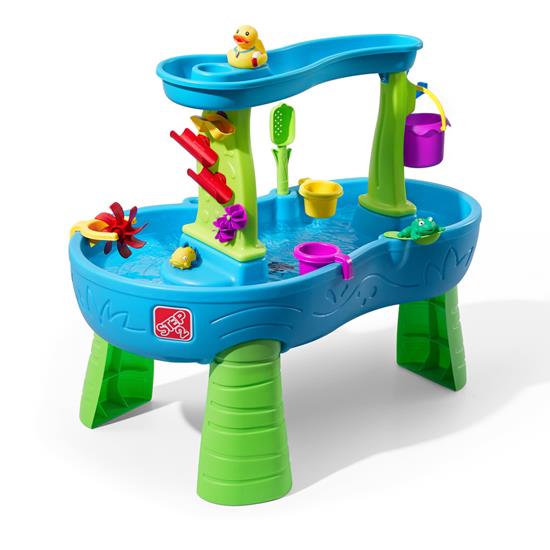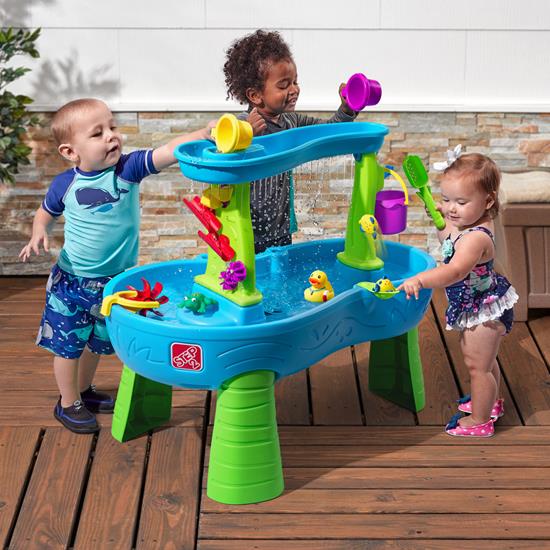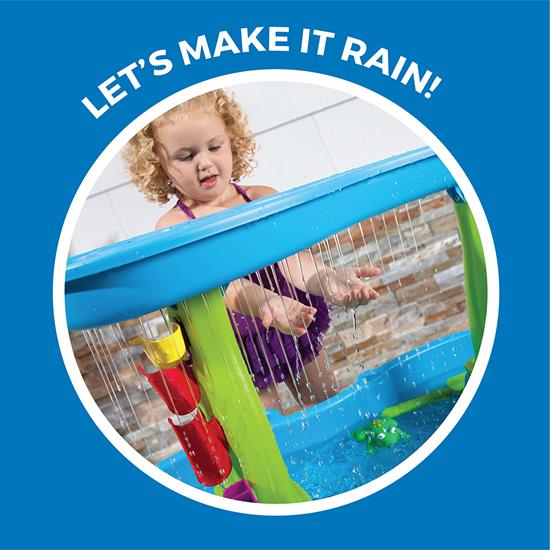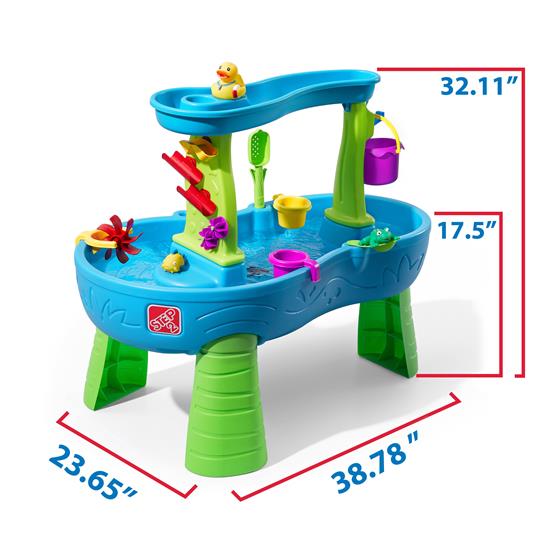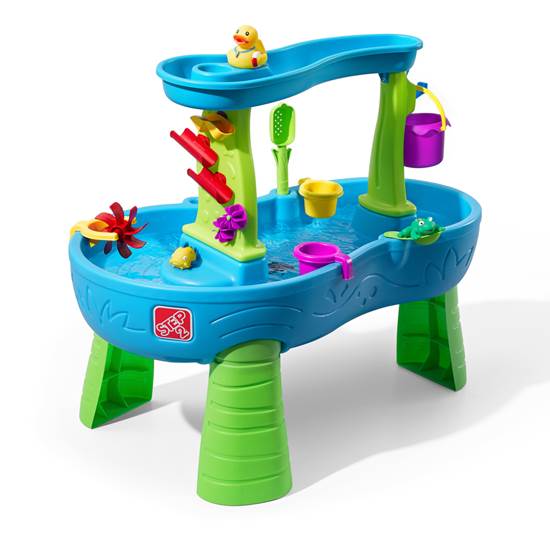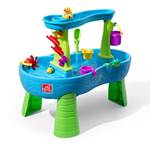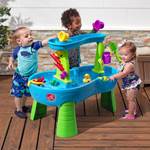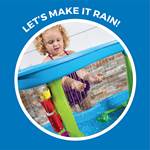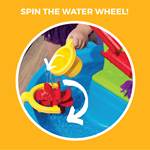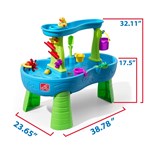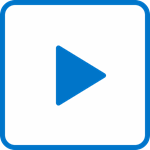 Rain Showers Splash Pond Water Table™
In stock
$69.99
+4.99 shipping (via FedEx) When will my item arrive?
Kids can make it rain with this Step2 water table.
IS THIS A GIFT? DON'T SPOIL THE SURPRISE!
This item ships with an image of the product on its outer packaging.
What is the deluxe version of this...what is a springboard
No deluxe version.
Date published: 2018-08-04
Can you buy replacement squirt toys for this table?
Please contact our Consumer Service Specialists at 1-800-347-8372 Monday through Friday, 8AM -5PM Eastern Standard Time and we will be happy to help you.
Date published: 2018-11-27
Amazon offers this table in three different packs...small, large and deluxe. The difference in price between the small and large is 60$, stating toys and accessories come in the large and deluxe package. What come with this one?
There is no difference other than the pricing.
Date published: 2018-07-25
Where can you purchase the umbrella for this?
I am not aware of an umbrella that comes with this model. There are Step2 umbrellas available from third party sellers on Amazon. 
Date published: 2018-07-01
Can the parts be removed for storage? The legs etc..
The legs and the top water fall part are screwed in but you could easily unscrew them if you want to take the time to do that. The other parts such as the little spouts, water wheel, etc. are all easily removable and can be put up for storage.
Date published: 2018-06-16
How tall does a toddler need to be to use the top portion? My son is 14 months old and 32" tall
I gave this to my great nephew last June when he was 19 months but he is small. By the end of by September he could reach the top. Other people have different tables but this one is the favorite!
Date published: 2018-06-11
when will it be available to buy?
I bought mine last week at Sam's Club. Their website said it wasn't available, but they had a least 6 of them in the store.
Date published: 2018-05-30
Has the difficult assembly issue been resolved since a year ago when the reviewers posted?
I consider myself to be pretty handy at assembly, and have put together a lot of items in my day, many with poor instructions, but this one was one of the worst as far as the directiongs being WAY too vague. There are literally NO words in the instructions. Only pictures. Normally I would love that, but in this case it would have really helped to have text AND pictures. With no pre-drilled screw holes, it was a real guess at times as to know where to start the screw. Not to mention how difficult it is to start a screw in plastic! Nothing at the beginning of the directions mentioned that there would be a step requiring two people, and I was doing this alone, so THAT created a real contortionist situation. The table was also missing 3 parts. I was able to put it all together without them, and it doesn't seem to really affect the "play" for now,but I have currently been on hold with Step 2 for 14 minutes, waiting to request they send those missing parts. (If you try to get them online, you have to BUY them. Nope, not paying for them after already paying for the table. Okay, all of THAT said, my 18 month old Granddaughter absolutely LOVES this toy! She loved holding her hands under the "waterfall", and pouring water from one cup to the next. Toddlers don't have much of an attention span, but I think she'd have stood at this table and played all day. There is one thing I would LOVE to see added to this toy, and that would be a battery powered small pump that would continually draw water from the bottom level, up to the top to create the waterfall! There are simple bathtub toys that do this, so I would think it wouldn't be too hard to have it available as an accessory to purchase!
Date published: 2018-06-07