Skyward Summit & Sandbox Combo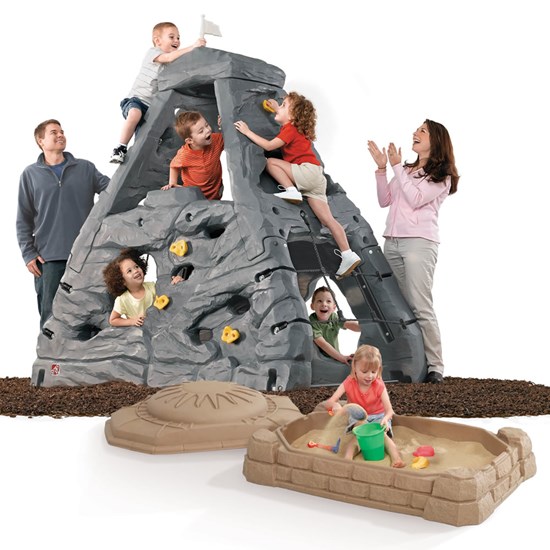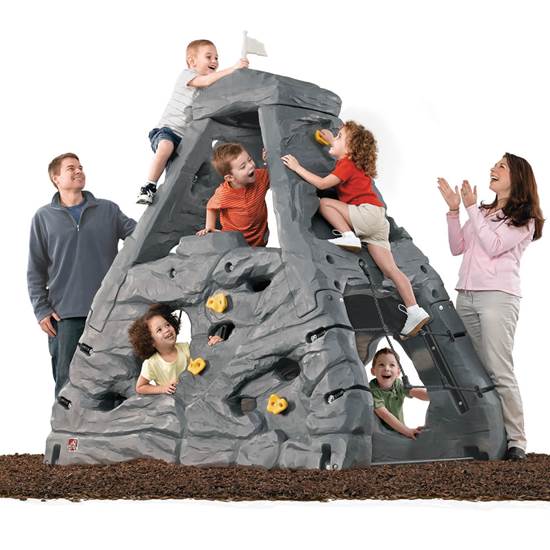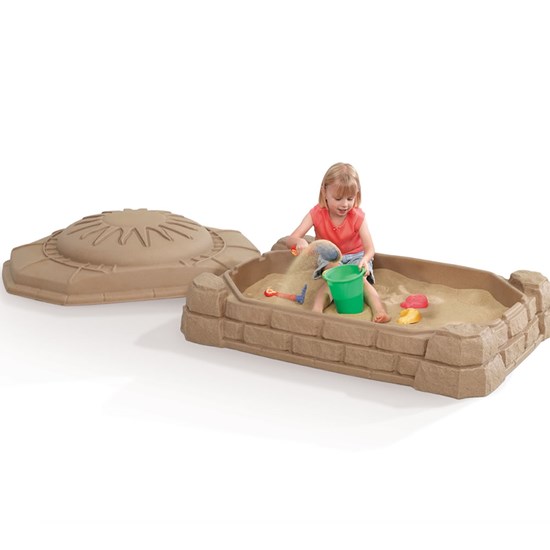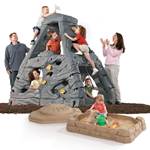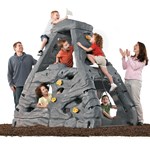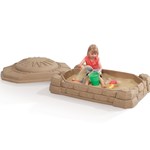 Skyward Summit & Sandbox Combo
In stock
$654.96 $558.96
+ FREE Shipping! (via Truck) When will my item arrive?
Dig for treasure then climb to the top of a mountain with the Skyward Summit & Sandbox Combo by Step2!
IS THIS A GIFT? DON'T SPOIL THE SURPRISE!
This item ships with an image of the product on its outer packaging.
Rated 4 out of 5
by
Anonymous
from
we love it!!!!
We bought it for our kids 3 and 5 years old the love it ,we had a home daycare and the other kids like it too .Keep them busy.My only complaint was the assembly part take us about 4 hour because the part are hard to snap together.
Date published: 2012-04-19
Rated 4 out of 5
by
Anonymous
from
awesome twosome
The children love it, not easy to put together,missing some screws, other than that, I love it.Great addition to the rest of my yard filled withSTep 2 climbers.
Date published: 2012-05-28
Rated 4 out of 5
by
Father of 5
from
kind of expensive but well put together
We have this outside for our five kids to play on. It is incredibly well built, I don't think it will ever fall apart. It did take a while to put together but all the pieces were with it and I had no trouble at all following the "picture" instructions. All in all I would say I don't have a single complaint with it except it is rather pricey for something the kids climb on. I guess you get what you pay for. I would definetely recommend for anyone who can afford it.
Date published: 2012-07-07
Rated 3 out of 5
by
Dr. Matt
from
will need a big hammer
Product arrived on time with all necessary parts. The pieces did not match up, despite the very clear markings on the parts and very good assembly instructions. I had to drill out some of the plastic to make new holes as the molds the pieces were made from appeared to have warped over time.I was able to assemble it relatively quickly however, with what appeared to be adequate bolts and screws. My children do love to play on it and it is sturdy.
Date published: 2013-04-24
Rated 5 out of 5
by
Mom of 2 young ones
from
LOVE IT!
We have a large playroom and the "MOUTAIN" as we call it fits nicely! We got this for our 3 year old daughters birthday - she is a monkey! Our 6 year son LOVES it as well. As to the ease in putting it together. It is as difficult as it needs to be. With a product such as this I was pleased that it was SO sturdy - and that takes time to put together folks!LOVE IT - we have kids coming over just to play on our moutain!
Date published: 2013-02-21
Rated 5 out of 5
by
cg
from
Very happy with the purchase
This is a great climber and suitable for many ages. It's sturdy and as challenging as the kids want it to be. It was not as difficult for us to assemble as some have stated. I can see where the ropes can be tricky- just don't tighten the long bolts that hold the ropes until all bolts are in the holes because you need the "give" to make them reach before tightening.
Date published: 2012-03-30
Rated 5 out of 5
by
Parents of a 4 yr old and 1 yr old
from
Fun for all Ages
This product is awesome. My son couldn't wait for me to put it together, and it didn't take that long to do. Only problem is it defiantly needs two people to complete the installation. I am able to climb into the bottom part and play, or climb up the sides with my son. Totally blew away my expectations. My son hasn't wanted to be inside since we finished it.
Date published: 2012-04-10
Rated 4 out of 5
by
Anonymous
from
Too soon to say
We purchased this for our grandchildren when they stay with us. Due to the weather they haven't been able to give it a good test outside but I think it'll pass. Looking forward to enjoying it with them.My only complaint is the instructions. They aren't directive whatsoever and what is shown is very confusing.
Date published: 2014-01-04
what is the width of this mountain climber?
Please see below for the dimensions of the Skyward Summit™: 80.00 inches in Height X 80.00 inches in Width X 52.00 inches in Depth.
Date published: 2019-03-05
Does anyone know the weight limit? I have a much older (and heavier) child with sensory needs who would really like this.....I think. Thank you in advance.
The Skyward Summit™ has a Maximum weight limit on rock climbing wall: 320 lbs. (145.1 Kg) and Maximum weight on middle platform: 80 lbs. (36.3 Kg).
Date published: 2018-03-27
Would this be appropriate for a7 and 9 yr old? They love to climb trees but I'm always worried when they get too high. I don't mind spending the money but want to get some use out of it.
I would think this would be best for 4-7 years, max. That's the age group that plays on it here; our afterschool children do not use it. Hope this helps!
Date published: 2018-03-27
Is there a slide that can be attached?
No there is no way to attach a slide.
Date published: 2018-03-27
Is that mulch under the summit in the picture online?
Yes, this item is shown with mulch. Shredded bark mulch, wood chips, fine sand or fine gravel are considered to be acceptable shock absorbing surfaces by the CPSC when installed and maintained at a sufficient depth under and around playground equipment.
Date published: 2018-03-27
How tall is this WITHOUT the flag on top?
About 6 1/2 feet tall.
Date published: 2018-03-27