Splash & Scoop Bay™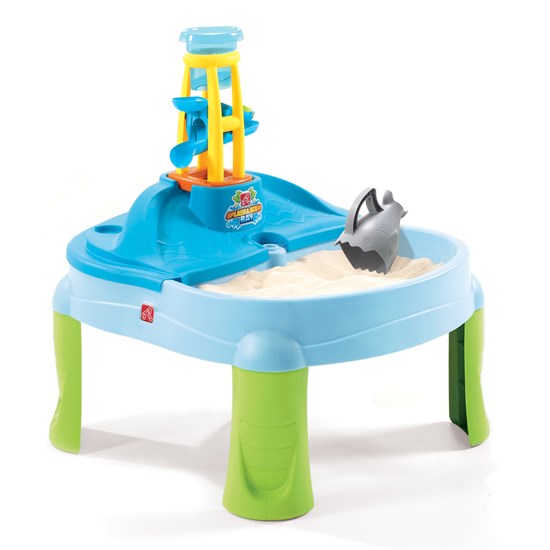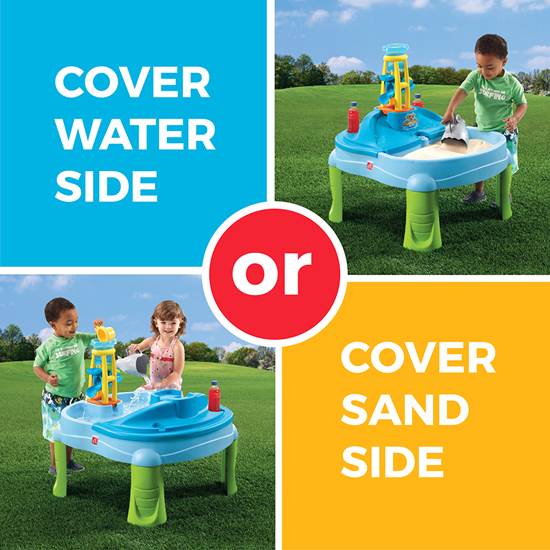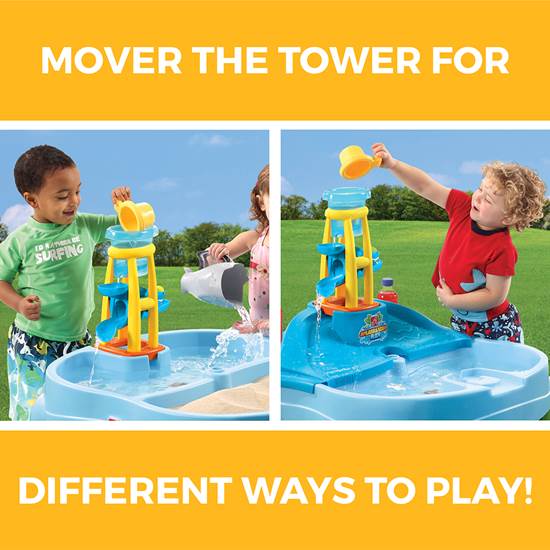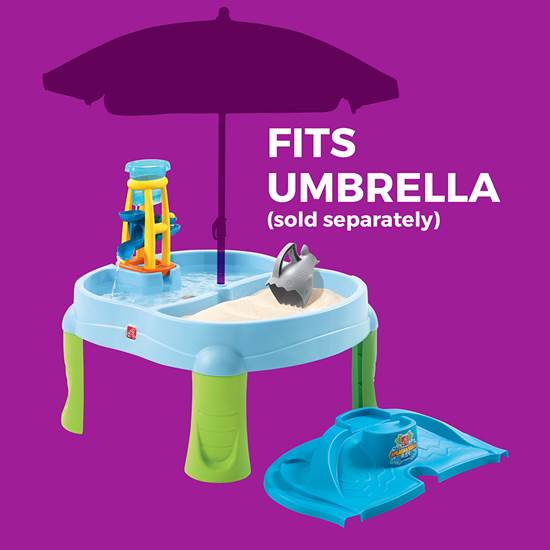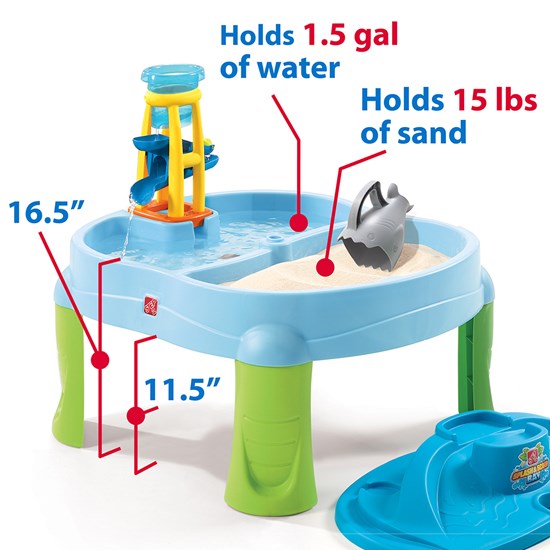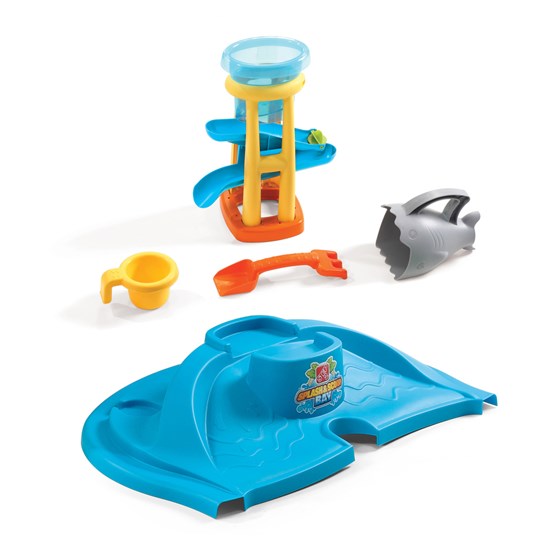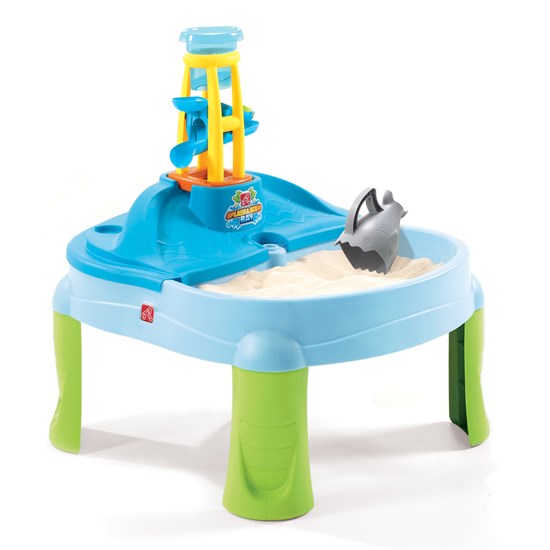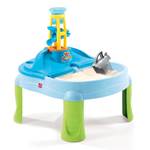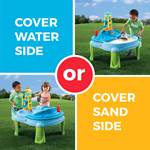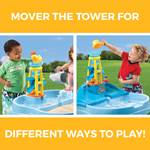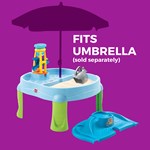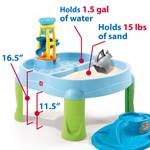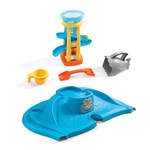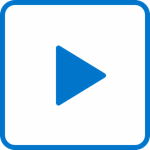 Splash & Scoop Bay™
In stock
$79.99 $74.99
+$5.99 shipping (via FedEx)
Choose from sand, water or both for all-around imaginative play with the Splash & Scoop Bay by Step2!
IS THIS A GIFT? DON'T SPOIL THE SURPRISE!
This item ships with an image of the product on its outer packaging.
Rated 1 out of 5
by
Anonymous
from
Very Disappointed
I bought this for my nearly 2 year old son. I looked into many different sand & water tables & chose this one because of the "extras". The tower thing that you pour water through, doesn't fit together properly and continues to come apart, AND I would think that since the table is for BOTH sand & water, that you would be able to pour either one through it, but you can't, the sand just cloggs it up(and not because it was wet either)
Date published: 2012-06-22
Rated 5 out of 5
by
akgranny
from
We are enjoying this!
I bought this combination sand and water table for my grandson's 1st birthday in May. Grandma and he have played in it every time he has come over since then. He loved playing in the water from the start, and is still "warming up" to the sand. It assembled easily, and we have had no problem with the plug leaking, as others had mentioned. It is just the right height for him other than the water tower being too talll for him to reach the top, so grandma is the one who scoops the water into the top, and he enjoys putting his hands into the spillway. It is nice to have a cover for the sand. It would be nicer to have a cover for both sides, since leaves and bugs get into the water, and because there are cats roaming, we must keep the cover on the sand side.
Date published: 2017-06-30
Rated 4 out of 5
by
Bateally
from
Fun for toddlers
This water table is a lot of fun, with a few minor drawbacks. First, the tower is always falling off or falling apart. Second, I wish I had a lid for both sides. Since it is outside, the uncovered side gets fairly dirty, even after one or two days out. On the plus side, my 1 year old can reach the water (although he prefers to stand on a stool), but older toddlers also like to play. I also like that there isn't too much water or sand - it's easy to replace fairly often.
Date published: 2020-03-27
Rated 4 out of 5
by
Anonymous
from
Great Product!
Great product! My daughters are 5 and 1 and both of them love this product. It's big enough for both of them to play together or by themselves. We have only used water so far, we haven't tried the sand yet since we have only had about a month.The only thing that I was a little disappointed with was the legs. I wish that they would be molded plastic instead of just plastic legs that snaps in. Otherwise a great product.
Date published: 2012-07-18
Rated 4 out of 5
by
Anonymous
from
Great watertable
Both my boys were excited to see this water table Easter morning! Unfortunately I didn't open the box until the night before and then that's when I noticed the missing accessories. I emailed customer service and they gave me a number to call but I just have had the time nor a quiet house to do that in yet. The kids really like the water table and are using other sand toys in there now. I do wish that the water plug was in both sides instead of one since I only use it as a water table. Overall, great fun nice sized table!
Date published: 2014-04-30
Rated 3 out of 5
by
Megan
from
Good table, poor accessories
Bought this table off Wayfair. The table itself is good. The issue is the water fall accessory as other have mentioned. It's terrible! The blue slides do not have a mechanism to lock them in place and they constantly fall apart. I also found the orange base was skewed so it did not stand flat on the table. It just keeps rocking. Between those two issues the water tower is essentially useless. Again, the table itself is nice. I'm looking forward to getting the umbrella accessory when they are back in stock.
Date published: 2020-05-23
Rated 4 out of 5
by
Southern Heart
from
Best Sand/Water Table so far
The water tower/fountain falls off and apart within minutes of every play time. The table is hard to get completely clean because sand gets stuck in the grooves at the bottom of the water side and a little water (or rain) gets in even when the cover is on. Those annoyances aside, the table is very sturdy and fun. We've used it inside and outside with water, beans and/or sand. I've never seen a better design for one of these, and all the kids around us love it.
Date published: 2012-06-19
Rated 4 out of 5
by
Mama with an always busy child!!!
from
My daughter has a blast!
My daughter has a great time with this table. I got it for her 4th birthday. I mostly use water in it since it's hot outside but I do change out the water with rainbow dyed rice occasionally! The only bad thing about this table is the water wheel is in pieces. U have to put it together but it's not permanent. I CONSTANTLY have to put it back together and it gets annoying quick! Other than that it's a great time alone or in a group.
Date published: 2012-06-02
Does this come with sand?
No it doesn't 
Date published: 2021-04-09
I have lost the plug for this table. Is it possible to get replacement one?
I didn't get one from Step 2. I bought a package of rubber stoppers and used that.
Date published: 2020-08-30
I see that many people are asking about a replacement cover. I am too. Is there a different cover that would fit over the entire table? I want both sides to be covered at night. 
The Splash and Scoop Bay™ features one lid to cover the sand portion and the water portion has a drain plug to easily remove the water when finished with playtime.
Date published: 2018-05-12
Nobody sells the splash and scoop bay blue cover. i receently purchased all the replacement parts from you but you didnt sell the cover either. Is there a reason why?
The lid of the Splash & Scoop Bay™ is not offered separately.
Date published: 2018-02-12
I purchased the splash and scoop table 2 years ago. I was wondering if I could purchase the cover for this table now, separately? It was the only thing causing this to not be the perfect toy ever! My daughter loves this toy so much but so did the neighborhood cats (aka the sand). I was constantly having to empty the sand at night to reuse the next day, the cover will make that unnecessary.
ive been all over the internet looking for covers. You would think since this item is still sold in stores that a replacement cover would be available.
Date published: 2018-03-27
Can you buy replacement parts for this? The dog chewed up the water wheel.
You can order replacement parts through our Customer Service Department. Please call toll free 1-800-347-8372 Monday - Friday, from 8-5 ET and we will be happy to assist you further with this request.
Date published: 2018-03-27
what is the height? details state 29.50 in. I can not be that height!
From the floor to the top of the table is 16.5 inches
Date published: 2018-03-27
Are there drains on both sides of the table if I wanted to fill both sides with water?
No. One side has the drain for water.
Date published: 2018-03-27