Splash & Scoop Bay™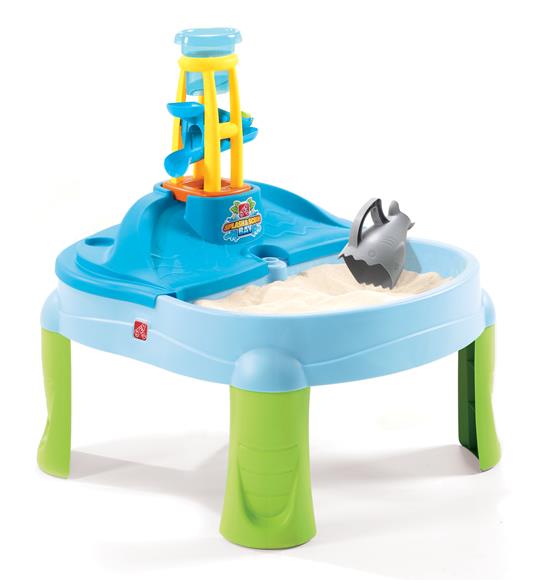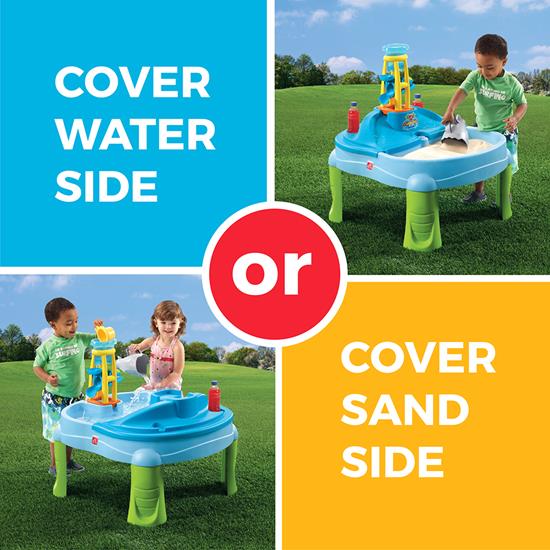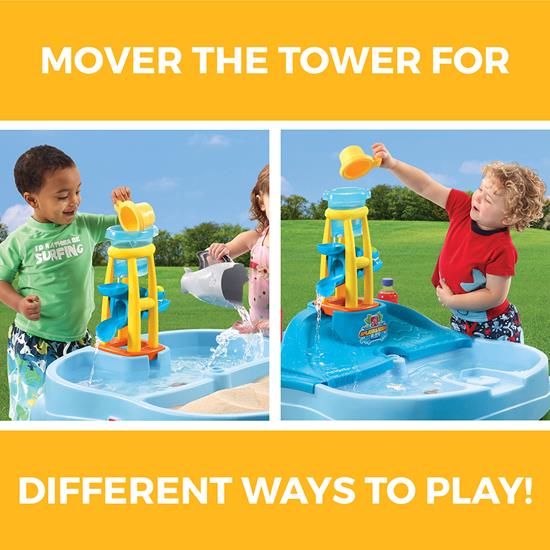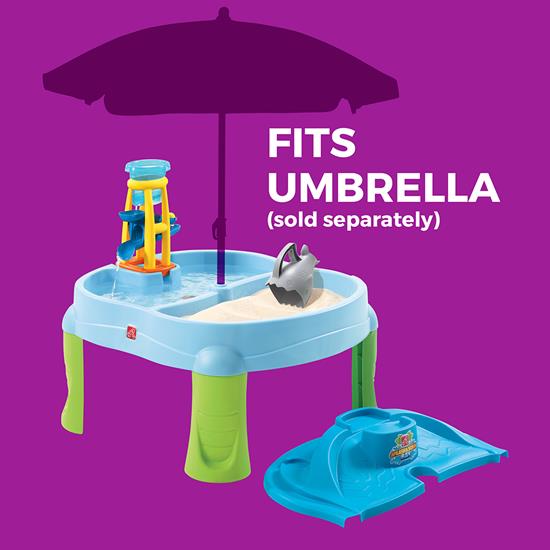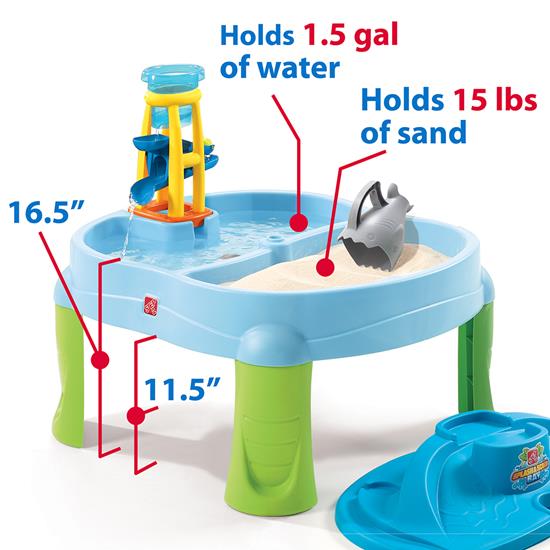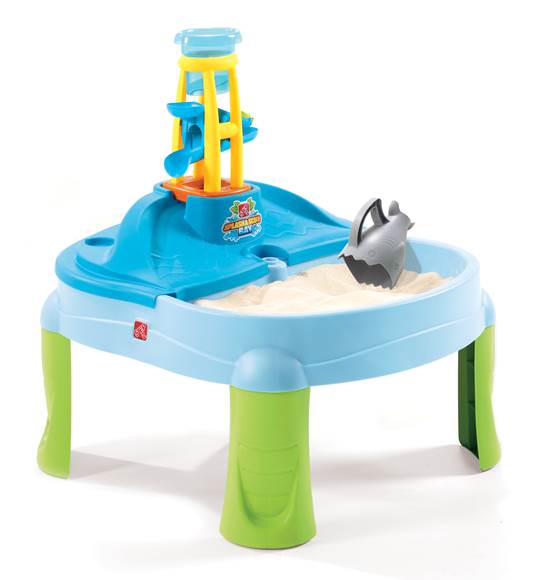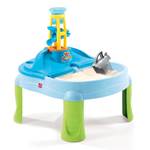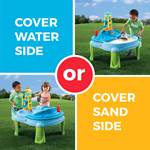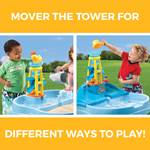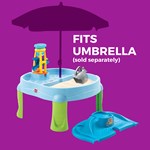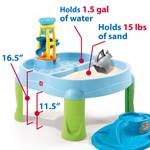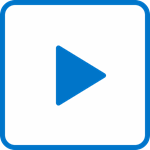 Splash & Scoop Bay™
In stock
$52.99
+4.99 shipping (via FedEx) When will my item arrive?
Choose from sand, water or both for all-around imaginative play with the Splash & Scoop Bay by Step2!
IS THIS A GIFT? DON'T SPOIL THE SURPRISE!
This item ships with an image of the product on its outer packaging.
Rated 1 out of 5
by
Anonymous
from
Very Disappointed
I bought this for my nearly 2 year old son. I looked into many different sand & water tables & chose this one because of the "extras". The tower thing that you pour water through, doesn't fit together properly and continues to come apart, AND I would think that since the table is for BOTH sand & water, that you would be able to pour either one through it, but you can't, the sand just cloggs it up(and not because it was wet either)
Date published: 2012-06-22
Rated 5 out of 5
by
akgranny
from
We are enjoying this!
I bought this combination sand and water table for my grandson's 1st birthday in May. Grandma and he have played in it every time he has come over since then. He loved playing in the water from the start, and is still "warming up" to the sand. It assembled easily, and we have had no problem with the plug leaking, as others had mentioned. It is just the right height for him other than the water tower being too talll for him to reach the top, so grandma is the one who scoops the water into the top, and he enjoys putting his hands into the spillway. It is nice to have a cover for the sand. It would be nicer to have a cover for both sides, since leaves and bugs get into the water, and because there are cats roaming, we must keep the cover on the sand side.
Date published: 2017-06-30
Rated 4 out of 5
by
Anonymous
from
Great watertable
Both my boys were excited to see this water table Easter morning! Unfortunately I didn't open the box until the night before and then that's when I noticed the missing accessories. I emailed customer service and they gave me a number to call but I just have had the time nor a quiet house to do that in yet. The kids really like the water table and are using other sand toys in there now. I do wish that the water plug was in both sides instead of one since I only use it as a water table. Overall, great fun nice sized table!
Date published: 2014-04-30
Rated 4 out of 5
by
Southern Heart
from
Best Sand/Water Table so far
The water tower/fountain falls off and apart within minutes of every play time. The table is hard to get completely clean because sand gets stuck in the grooves at the bottom of the water side and a little water (or rain) gets in even when the cover is on. Those annoyances aside, the table is very sturdy and fun. We've used it inside and outside with water, beans and/or sand. I've never seen a better design for one of these, and all the kids around us love it.
Date published: 2012-06-19
Rated 4 out of 5
by
Mama with an always busy child!!!
from
My daughter has a blast!
My daughter has a great time with this table. I got it for her 4th birthday. I mostly use water in it since it's hot outside but I do change out the water with rainbow dyed rice occasionally! The only bad thing about this table is the water wheel is in pieces. U have to put it together but it's not permanent. I CONSTANTLY have to put it back together and it gets annoying quick! Other than that it's a great time alone or in a group.
Date published: 2012-06-02
Rated 4 out of 5
by
Anonymous
from
Great Product!
Great product! My daughters are 5 and 1 and both of them love this product. It's big enough for both of them to play together or by themselves. We have only used water so far, we haven't tried the sand yet since we have only had about a month.The only thing that I was a little disappointed with was the legs. I wish that they would be molded plastic instead of just plastic legs that snaps in. Otherwise a great product.
Date published: 2012-07-18
Rated 5 out of 5
by
Anonymous
from
Love this product
I purchased this product for my home day care. It's sturdy. It's fun. The children love playing in the sand and water. It's great for small children. Because of the size, I only allow two children at a time to play with it. The children have learned to share and take turns. The only problem with it, is that it is not tall enough for children over 5 years old. Other than that it's a great product to purchase.
Date published: 2012-10-06
Rated 5 out of 5
by
TCMom
from
Quality Water Table
While I am not normally a fan of combining sand and water the new innovative cover for the sand keeps them separate which makes the water play even more fun and is a very attractive option. My old Step2 water table did not have a plug and this is a huge improvement. Outside I just unplug and water the grass, inside I put a pitcher underneath for easy cleanup! Comes with great accessories my kids love it!
Date published: 2012-04-22
How large is this product?
The Splash & Scoop Bay™ dimensions are as follows : 29.5 inches X 27.5 inches X 27.5 inches
Date published: 2018-03-27
Can I buy just the water tower?
You can order replacement parts through our Customer Service Department. Please call toll free 1-800-347-8372 Monday - Friday, from 8-5 ET and we will be happy to assist you further with this request.
Date published: 2018-03-27
What plastic is this made of?
Step2 products are manufactured from Linear Low Density Polyethlene and/or Polypropylene plastics which do not contain Bisphenol A (BPA). Our products are also compliant to the CPSIA phthalate requirements as independent.
Date published: 2018-03-27
what is the height of the actual table (not the overall height of the tallest point but the height of the actual activity part of the table)?
The height of the Splash & Scoop Bay™ from the ground to the top of the table is approximately 16 inches.
Date published: 2018-03-27
I would like to order the Splash and Scoop Bay but need an umbrella. Can I order it all here at Step2 ?
Yes, we ordered the umbrella separately. It was $17 and matches perfectly with the water table. It is a nice size umbrella.
Date published: 2018-03-27
is there a certain sized umbrella that fits? I saw a 40 inch and a 60 inch umbrella, didn't know if it mattered which one I ordered. Thanks!
Unfortunately I cannot answer this question because I have never attempted to attach an umbrella to this item.
Date published: 2018-03-27
We want to store the Scoop and Play for the winter. How do we take the legs off to put the entire unit back in the box it came in? Thanks.
The legs of the table snap in and out of place making it easy to disassemble and place back in the box for storage
Date published: 2018-03-27
Can you put an umbrella on this product? Is there one that I can buy to go with it? It looks like there is a hole in the middle for one but I can't tell for sure. Thanks.
Sorry, It will not take an umbrella, as there is no hole in the center: at least not when I purchased it a year ago.
Date published: 2018-03-27
I just bought this product from Costco, but when we put it together the TOWER does not snap in, or on. So when the kids play with it it falls over very easily.?? Am I missing something?? My grandson cannot play with it if the tower is always going to fall over. Anybody else have this issue? Thinking of taking it back. :(
My child easily got used to not knocking over the tower. It really hasn't been an issue for us and they LOVE the water table.
Date published: 2018-03-27
Does the table come with a cover for both sides (to keep it clean overnight, etc) or just one side at a time?
just one, I usually keep it on the side with the sand and drain the water after play.
Date published: 2018-03-27
We bought this from Costco yesterday, but found the drain plug leaked, does anyone have the same problem? Thanks.
We never had a problem with ours leaking either.
Date published: 2018-03-27