Springtime Wheelbarrow™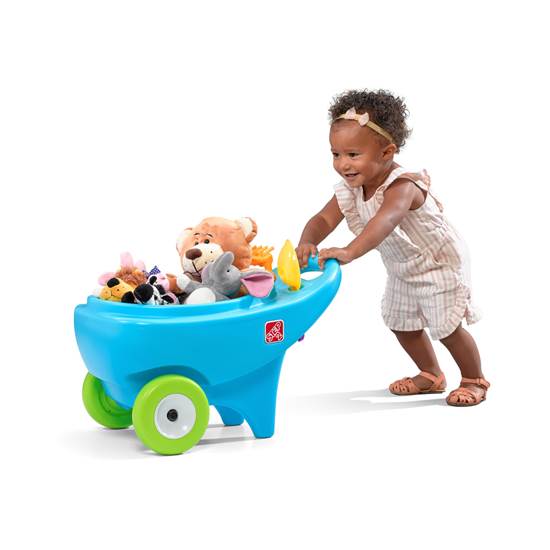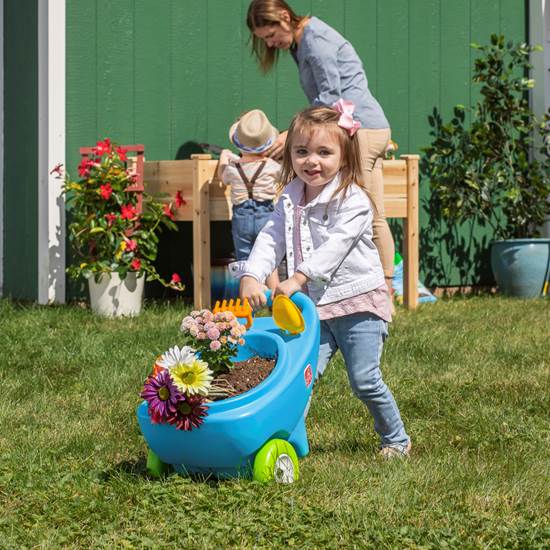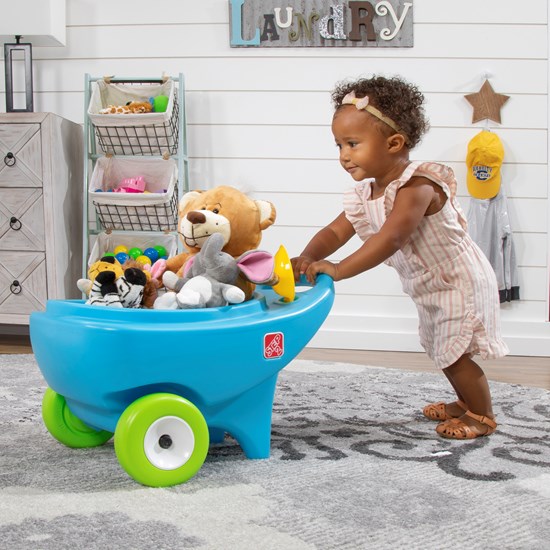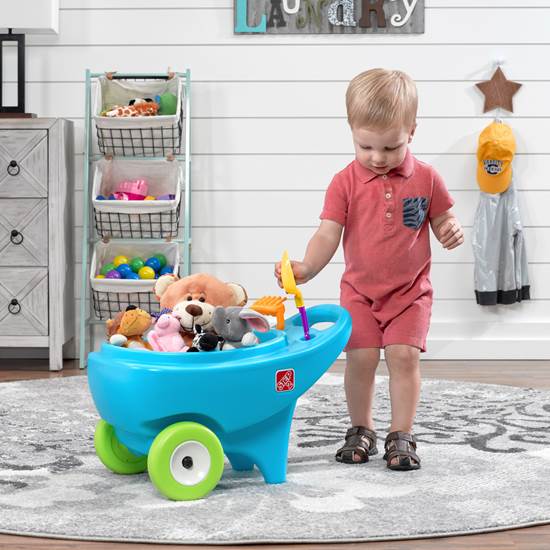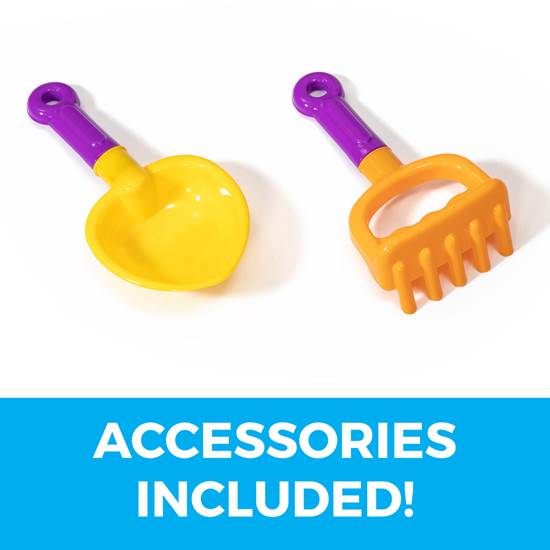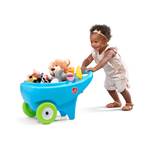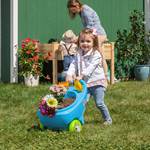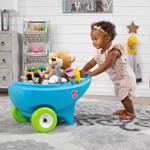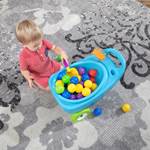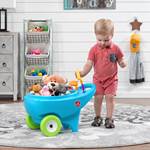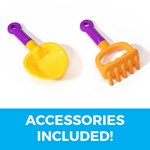 Springtime Wheelbarrow™
In stock
$39.99
+2.99 shipping (via FedEx) When will my item arrive?
Inside or outside, the Springtime Wheelbarrow™ can haul all of your little one's treasures.
IS THIS A GIFT? DON'T SPOIL THE SURPRISE!
This item ships with an image of the product on its outer packaging.
Rated 5 out of 5
by
Coralrae18
from
Super cute
This product is adorable! My daughter loves it and always wants to play with it! She even picks flowers to haul around in it! I love the little shovel and take that came with it! It makes for a fun play time. The only thing I wish were a little different is the size. I wish it was just a little taller. My daughter is 4 and when she lifts it up it's just barely tall enough that she doesn't have to bend over. I know it's probably hard to have a toy like that good for many sizes and I really think then did a great job with it. Otherwise the toy is perfect . My daughter loves it! I received this product free, opinions are 100% my own.
Date published: 2020-03-05
Rated 5 out of 5
by
MrsJames28
from
Sturdy wheelbarrow
This little wheelbarrow is awesome! My daughter begged me from the moment the package arrived to put it together. She loves the accessories that came with it for her sandbox, and that she can even use the wheelbarrow in the house. Right now its her cart for her stuffed animals. She quickly took her hand at customizing it with her stickers, as she does all her toys. Overall, i would certainly recommend it. It is lightweight, sturdy enough that it held my daughter sitting in it without a problem (she weighs 38lbs), and versatile. Great toy! Plus for parents, it makes for easy clean up, when you want your child to clean up they can put all their toys/mess in it and wheel it to where everything goes!!!
Date published: 2020-02-21
Rated 5 out of 5
by
Carrie
from
Great for indoors or outdoors!
The wheelbarrow was very easy to assemble. My two boys instantly wanted to play with it. The almost 3 year old enjoys putting toys in and out of it while the almost 2 year old simply loves pushing it all over the house. He does not care if it's empty or full, but does make sure that the two included gardening tools are in their place! They are very rough boys and it has held up very well. I would definitely recommend this for indoor or outdoor play. Thank you so much, Step 2, for allowing us to try out this awesome toy!
Date published: 2020-03-03
Rated 5 out of 5
by
mkitzmiller2014
from
Cutest wheelbarrow ever!
We are a gardening family, so the Springtime Wheelbarrow was a hit with my kids! It was simple to assemble, only took a couple minutes. It's functional and easy for kids to maneuver, so my daughter really felt like she was helping in the garden. It can hold quite a lot, and the tools included and great and functional too! When my kids( 4 and 2 years old) were done using it outside, they were able to bring it in. Inside it functioned as a shopping cart, doll stroller and even a walker wagon for my 11 month old.
Date published: 2020-03-01
Rated 3 out of 5
by
Rachel
from
Well loved by our budding gardener
My two little munchkins, 2 and 4 years old, loved this little kid sized wheelbarrow the second it came out of the box! We have an edible education garden that this is a perfect addition for! My low rating is becase the wheels were a bit tricky to install and I wasn't sure why they didn't come pre-installed and the basin of the wheelbarrow is very welcoming for kids to sit in but it tips forward very easily which is what it was meant to do but kids will be kids and it is a bit dangerous in my opinion.
Date published: 2020-03-02
Rated 4 out of 5
by
Anonymous
from
Sweet little wheelbarrow!
This wheelbarrow is super adorable and well made. We were gifted it to try in exchange for a review. It was simple to assemble and is very sturdy. The tools that came with it aren't as well made though. My kids are 2,4&6 and I think it's best suited for kids around 2. It's very small for the older kiddos but they still enjoyed it. Pictured is my 6 year old helping in the garden. Thank you Step2 for letting me test this item as part of the Step2 Toy Tester Program!"
Date published: 2020-03-01
Rated 5 out of 5
by
kclark514
from
My son loves this thing!
First off it's adorable! The day we got it my son started yelling to open it. He loves to fill it with his toys (and sometimes the dog) and push them around. Every time he goes in or out he brings his wheelbarrow with him. He recently went to his grandparents house and had me load it up full of toys to go with him. It's very easy for him to push or drag and it doesn't trip him or hang up if he changes surfaces like vinyl to carpet etc. Highly recommend!!
Date published: 2020-03-10
Rated 5 out of 5
by
Connie
from
So much Fun! So many uses!
My granddaughter loves her Springtime Wheelbarrow! Since our weather is still too cold she has been using this inside where she carries her stuffed animals all around. She also will load it up with books to bring to us to read together. We also love to use it during "clean-up" time! What a great way to teach her to be efficient and productive. She loves it and so do I. Thank you Step 2 for another great product!
Date published: 2020-03-30