Studio Art Desk™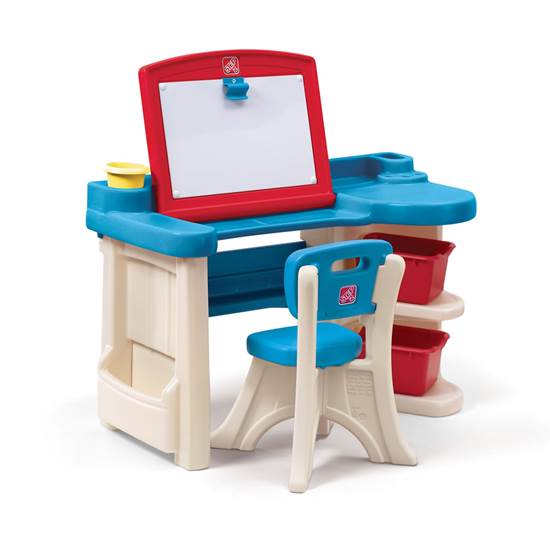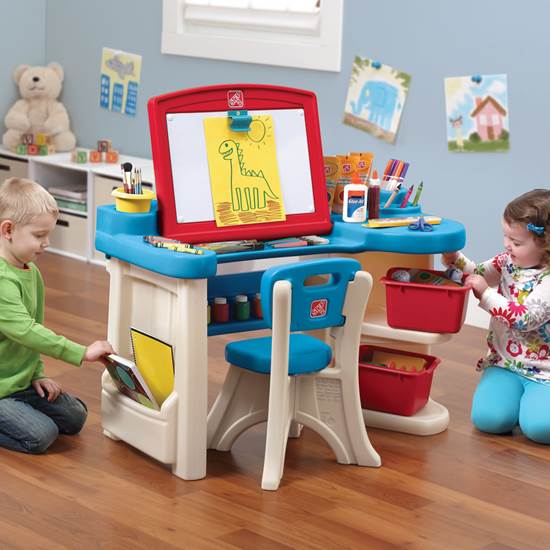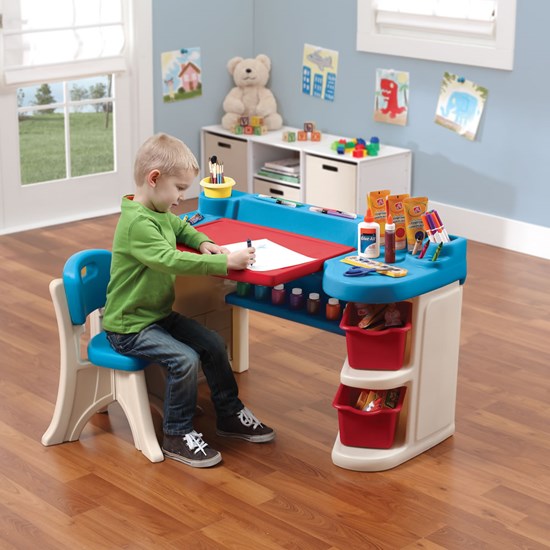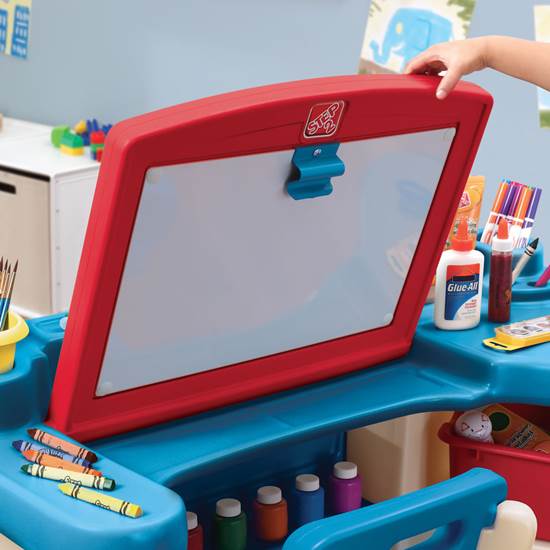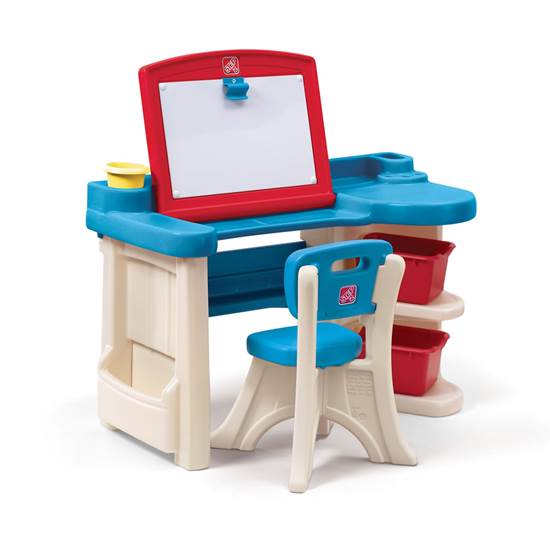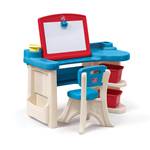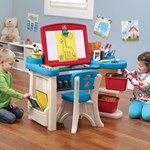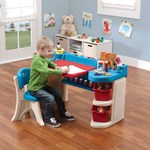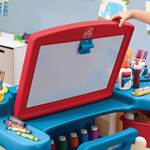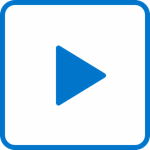 Studio Art Desk™
In stock
$104.99 $99.99
+$12.99 shipping (via FedEx)
With this Step2 art desk, little ones can draw or paint right side up with the easel or lower the surface board to the desk to design more artistic creations.
IS THIS A GIFT? DON'T SPOIL THE SURPRISE!
This item ships with an image of the product on its outer packaging.
Rated 5 out of 5
by
Carrie McLaren
from
A Fantastic Addition to Learning at Home
Thank you to Step2 for letting me test drive this item as part of the Step2 Test Drive Blogger program.This desk has been a welcome addition to our daughter's room. It's become a place for her to play, color and practice her handwriting. It's a fantastic spot for her to learn.I really like that the desk has so much storage space. The ability to use the desk as an easel and a table is really great, very versatile. The chair holds up to 75lbs, so I know we will be using it for many years to come.
Date published: 2013-09-30
Rated 1 out of 5
by
Mama of a Jaybird
from
Arrived damaged
I wanted to get this art desk for my 3 year old daughter so she had a comfortable place to sit and draw or play with her play-do. I thought it was a bit pricey for what it was, but got it anyway. The item arrived pretty fast, even for Christmas time. The box wasn't damaged. We put the desk together on Christmas Eve. It didn't take very long and was easy. Unfortunately, the dry erase surface on the easel is damaged-there are several large dents on it. I doubt it happened in shipping because the box was in great shape. So I'm wondering-was it sent from the factory this way? Not to mention the only other item we have ordered from here also came damaged, much worse than this time. I am disappointed because my daughter won't be able to use it as a flat surface, kind of takes away a big part of the reason we bought it.
Date published: 2013-12-25
Rated 5 out of 5
by
Jess
from
Love this desk
We bought this for our 2 year old for Christmas. This desk is very nice, and although the description doesn't state it, the white board is magnetic and adds another layer of fun. I love that the chair has a back to it for comfort and safety. It's the perfect size for our 24 month old, but seems that there is plenty of room for him to grow into. Nice quality, heavy plastic with no defects.
Date published: 2017-12-29
Rated 5 out of 5
by
OR Mamma
from
Great product, very happy with it
We purchased this for my 5 year old daughter for Christmas. The assembly took less than an hour and it is very sturdy. I love the storage for art supplies and the easel. It doesn't take up much space but still gives her a lot of room to work. The height of the desk and the size of the chair is great, as it fits her now and should fit her for many years.
Date published: 2014-01-07
Rated 3 out of 5
by
Baubie
from
Wished for more
Will be best used as a desk versus an easel.Not sure why the back of the pocket on the left side of the desk was a separate piece instead of automatically being a part of the structure. The extra screws just weren't necessary.Would have liked the desk top to be taller so easel paper could be used horizontally.Since this is for toddlers, a lip on the shelf under the desk to hold supplies from falling off would have been nice.Also could have used paint jar wells on the sides of the desk top to use while painting.
Date published: 2013-10-14
Rated 4 out of 5
by
Mimi
from
Gets the Job Done
The desk is very cute. Will suffice for in his arts and crafts. Desk is sturdy. The only one thing I wish the chair had some kind of friction base. It slides easy.
Date published: 2020-11-01
Rated 5 out of 5
by
Anonymous
from
The Perfect Desk
We love Step 2 products and once again Step 2 came through with a great product "The Studio Art Desk". I bought this for my 5 year daughter for Christmas and she is loving it. She can use her dry erase markers on the easel side and then flip it down for a desk to write on or draw pictures on. Also, the 2 storage containers are great to keep all of her art supplies. Also, love that this desk comes with a chair and not a stool!!! Great product for a boy or girl!!!
Date published: 2014-01-01
Rated 5 out of 5
by
Gpettyjohn
from
Love this art desk!
We bought this art desk for our son to use to color and get creative on. I love the size of it! It fits perfectly in his room. Will defiantly grow with him and he will even be able to do homework on it in kindergarten next year. Wish we had purchased for our oldest son who's now in first grade. But will defiantly be getting two more for our youngest two when the time is right! Thank you step2 for a great desk at a great price!
Date published: 2019-03-13
My daughter is 43 inches tall at 3 years old.  Is this too small?
No plenty of room
Date published: 2020-08-26
My child is 6 and 46 inches tall. Is he too big for the studio art desk or would he soon outgrow it?
My son is 3.5 and he is about 40" tall, he sits just fine under it but he does hit his knees occasionally on the back if he tries to sit real real close. Hope that helps!!
Date published: 2018-03-27
Having trouble putting the chair together.Can't get the back on the chair. Can someone tell me how?
Hi, it just pops on. Give it a little pressure. I put together five of these and they all needed a bit of pressure. I guess they can't come apart cuz they're good and tight. :-)
Date published: 2018-03-27
Could you provide shipping dimensions?
This kid's art desk ships in a 38.25" x 16.5' x 20" carton with a total shipping weight of 26.5 lbs.
Date published: 2018-03-27
What is the size of the side storage pocket (what dimensions will it hold)?
This was bought as a Christmas gift, it hasn't been given/opened yet. Therefore I cannot provide an answer.
Date published: 2018-03-27
I want to get this desk for my grandson but he is 5 1/2 yrs old. will he outgrow this right away?
This art desk is recommended for children ages 2 and up. To compare the size of this desk to other Step2 art desks, please visit <a href="http://blog.step2.com/2013/05/art-desk-easel-dimensions.cfm" target="_blank">http://blog.step2.com/2013/05/art-desk-easel-dimensions.cfm?</a>
Date published: 2018-03-27
My son is already 3. i am confused whether to buy this or the art master desk. I am not considering dulexe art master desk bocos its not as high as compared to this and art master desk and i feel my son will out grow it soon. Please advise?
This kid's art desk is suitable for a 3 year old. To compare all of our art desks, please check out this comparison: <a href="http://blog.step2.com/2013/05/art-desk-easel-dimensions.cfm" target="_blank">http://blog.step2.com/2013/05/art-desk-easel-dimensions.cfm</a>
Date published: 2018-03-27
Is the easel on this desk a dry erase surface?
Yes, water soluble dry erase markers can be used on the whiteboard of this art desk.
Date published: 2018-03-27