Sweetheart Playhouse™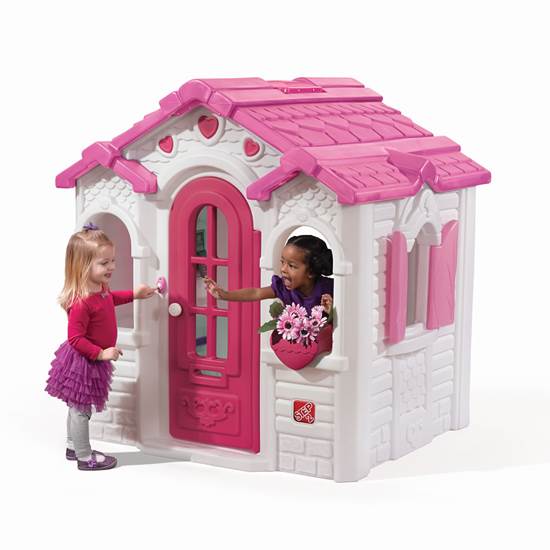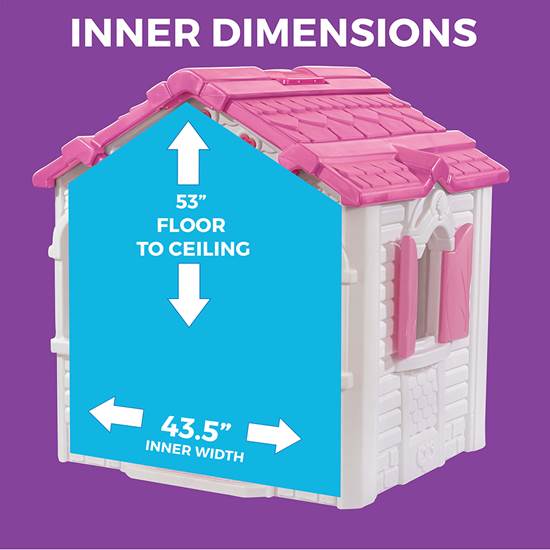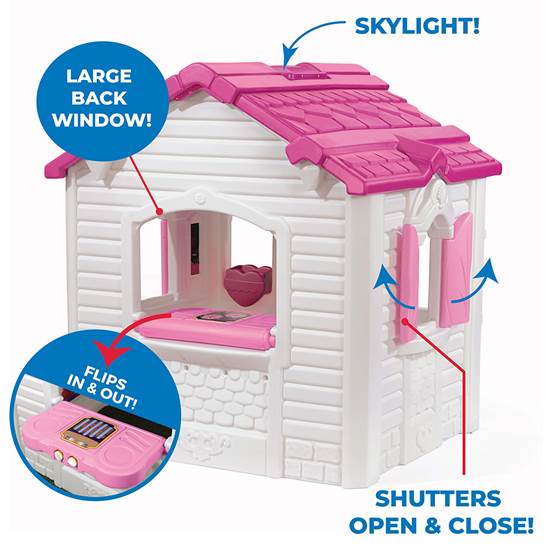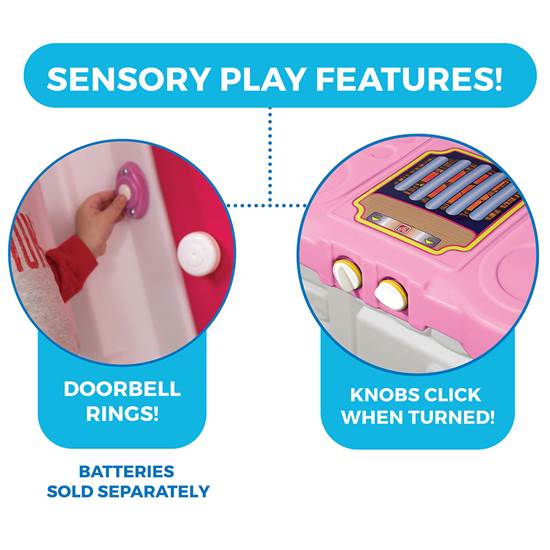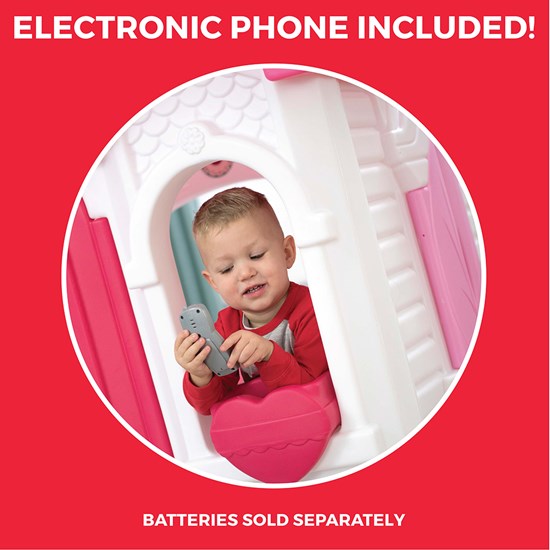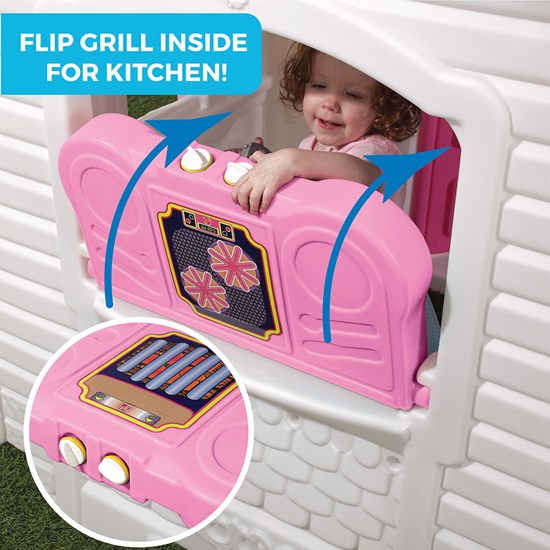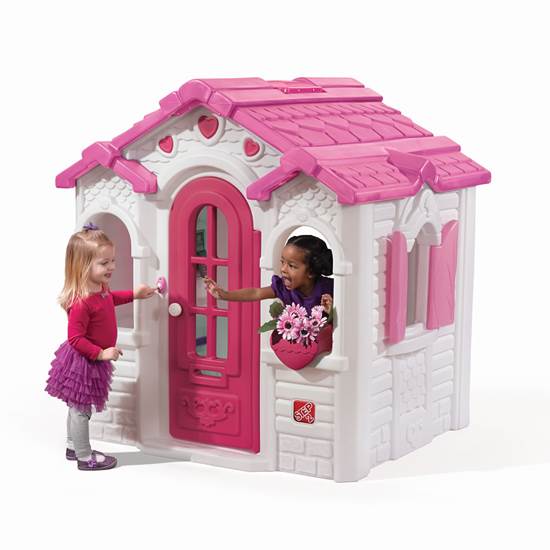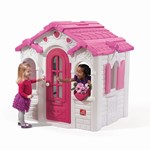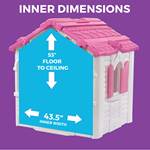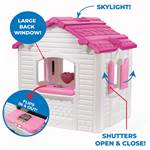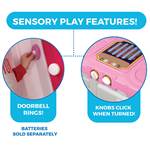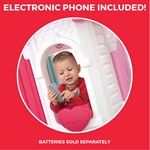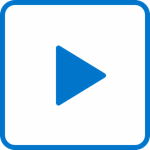 Sweetheart Playhouse™
In stock
$404.99 $399.99
+89.99 shipping (via Truck)
IS THIS A GIFT? DON'T SPOIL THE SURPRISE!
This item ships with an image of the product on its outer packaging.
Rated 4 out of 5
by
Anonymous
from
Nice but pricey for the features
I have the older model of the sweetheart playhouse given to me by a friend. My great niece and granddaughter love playing in it so I bought my granddaughter one to have at her house. The phone is barely audible as well as the door bell. The old model does not have stickers on the stove/grill that flips but is all plastic. I was very disappointed to see stickers on this part because it is exposed to outside elements. Also, the stove top sticker did not go on well (feels like something underneath) so I'll be contacting the company for a replacement. After this many years you'd think this model would have added a floor, especially since the price is well over 300.00. The price plus the fact the stickers will not hold up to the weather and lack of a floor I couldn't give this product a 5.
Date published: 2017-01-13
Rated 4 out of 5
by
Louie the Dad
from
Nice Playhouse for your Sweetheart
We bought the Sweetheart Playhouse for our 3 year old daughter as a birthday gift. It was very easy to assemble, it took me about 30 mins to assemble. The design is nice. and the space inside is enough for two kids to play comfortably. My daughter has enjoys playing in it. She likes being able to cook inside and bbq outside.The only thing my daughter doesn't like is that the phone sound is very low and the grill/stove top doesn't make sound.Overall it is a great playhouse.
Date published: 2015-03-28
Rated 5 out of 5
by
Anne naturemomma
from
Mommy's favorite!!!
A neighbor gave this playhouse to my children after their daughter had outgrown it. Their daughter is graduating high school this year. My youngest has now outgrown it as well. I can not bring myself to give it away. It is still in my yard under the blooming dogwood tree waiting for my little nieces to visit. I love this playhouse. It has been in that same spot for 10 years now, in summer heat, in winter ice and snow. We've never had any problems with it.
Date published: 2014-05-04
Rated 5 out of 5
by
Mom to my princess
from
Adorable Playhouse
We bought this for our daughter for her 2nd birthday and she absolutely LOVES it! She plays in it for hours! It's one of the prettiest playhouses we saw while researching them. It is very well built and colorful. The doorbell is a great feature. There is also a stove that flips over to the outside of the house as a grill. The house is large enough to fit 2 child chairs inside and lots of 2-5 year olds! We would definately reccomend this playhouse to others!
Date published: 2008-05-29
Rated 4 out of 5
by
Kramermom2
from
Adorable playhouse!
We have this playhouse in our family room. It is just big enough for my 2 girls 4 and 2. My only disappointment was that there are no flowers for the flower pot. Looking at the picture, my daughter was very excited about the flower pot. Otherwise it was a great choice for a great price [...] The box isn't as big as it sounds and fit in the back of our minivan with the back seat taken out. Saves SO MUCH money picking it up yourself!!!
Date published: 2008-06-28
Rated 4 out of 5
by
Angels paradise
from
Fit for an Angel
My parent & I bought this for my granddaughter when she was two years old as a Christmas present. She is now almost 6 & she still loves it. When we first got it, we had to buy a rug big enough to go under the opening. During out last move, she now has her "House" in her room! (NO RUG NEEDED!) Needless to say, she has gotten years of enjoyment out of it & I'm looking forward to passing on whenever she decides the time is right.
Date published: 2015-11-26
Rated 4 out of 5
by
Anonymous
from
My 16 month old loves it!
I bought this for my 16 month old for an early Christmas present since she loved to climb into small places I thought this would be a great hide away for her. We use it in our play room and she loves to play in it with the other little girl that I babysit.She loves to open and shut the door and shutters and will ring the door bell over and over.The only thing I would of liked is for more toy accesories for the amount of money.
Date published: 2007-10-21
Rated 5 out of 5
by
Anonymous
from
Perfect Cuteness!!
We love our Sweetheart Playhouse!!...Our 18-month old enjoys playing in her little home! Since it doesn't have a floor, my husband came up with sanding & staining a fence panel and set it as the floor. It's very easy to assemble and a little heavy so it stands perfectly. The LifeStyle Fresh Accents Kitchen can fit inside this playhouse (since it doesn't have a kitchen on it!) We had ours in our backyard since May 2013, so far it hasn't faded yet after all the Spring rain and heat. Our little girl loves ringing the doorbell. We love playing with our daughter in her little playhouse! If there's one thing that I would like to suggest, it would be that Step2 should have playhouse covers too(like patio furniture covers..hehe), it would help us take less time in checking these cute playhouses for some insects before we play and also for protection against color fading.
Date published: 2013-06-28
Rated 5 out of 5
by
Retiredbeachbunny
from
Granddaughters love this playhouse
I bought this as a Christmas gift for my granddaughters ages 2,4,6. I had it shipped directly to my son's house in Florida. He said the assembly was very easy and that his girls have been playing in it daily since receiving it. This was the perfect gift as he lives in a mobile home but has lots of outdoor space so I wanted to buy something that all the girls could play with and that could be used outdoors.
Date published: 2014-12-29
Rated 5 out of 5
by
Anonymous
from
Great product
Early Christmas present for my daughter. She is 15 months and just loves it. She just needs to stop climbing through the window and use the door; it is easier that way. The doorbell is great too. I am so glad I found a great product MADE IN THE USA. [...] I thought I wanted a bigger one but this one is great because we decided to keep it in her room and it didn't overpower the room.
Date published: 2007-11-20
Rated 5 out of 5
by
Anonymous
from
Everything we hoped for!
I was very excited for our four year old daughter to see the Sweetheart Playhouse that we bought for her birthday.We got the reaction we were hoping for. She LOVES it! She gets dressed up like a little princess and plays for hours.Her friends,three and four year old boys and girls love to play at our house.I am so happy with our purchase. I just think that step 2 makes the best products.
Date published: 2007-09-10
Rated 5 out of 5
by
Anonymous
from
The Perfect Sister's Retreat
Thank you to Step2 for letting me test this item as part of the Step2 Ambassadorship Program. We actually let our girls pick out this playhouse and it was love at first sight. The details really stood out. Their favorite thing was the heart shaped flower box. We made a trip to the craft store to pick out flowers to put in it. I put a small piece of styrofoam in it and poked holes with a pencil so that they could put the flowers in and out and rearrange them. We've had a couple of big rainstorms since setting up the playhouse and it has held up very well. It is heavy enough not to blow over in the wind. I also like that it is taller inside than some of the others. The girls adore their new sister's retreat and have spent many hours in it. Tea parties, playing house, such a great toy for imaginative play. My 6 year old and 3 year old have plenty of room to play inside. I can see this playhouse lasting for many years.
Date published: 2015-02-09
Rated 5 out of 5
by
Anonymous
from
Happy with hand me downs
I bought this from the original owner. I have a almost 3 yr old and she loves it! when we brought it home for her to see, she kept saying WOW. over and over again. The prev. owner only powerwashed it and had it for a few yrs I think it looks great and clean and ready for many years with round two. it has a very cute design also.
Date published: 2008-11-08
Rated 4 out of 5
by
mommyofava
from
1st Birthday present
We got this for our daughter's first birthday. She is almost two years old now and she still plays in it. She really loves to have someone play in it with her. We had bought her a small kitchen and wanted to get her a much bigger kitchen so we put the small one inside of this house. She loves the door bell and phone. [...].
Date published: 2007-05-16
Rated 5 out of 5
by
Anonymous
from
worth the money for hours of fun
I bought this to put in my front yard for our 2 youngest daughters. It was an Easter present. They absolutely love it. The neighbor kids come play in it too. Its great! The only thing I could suggest they add to make it any better is a little seat or something and the flowers to accompany the window box.
Date published: 2011-04-11
Rated 5 out of 5
by
Anonymous
from
EXCELLENT House
We bought this for our 16 month old daughter as her first BIG outdoor toy! She loves it!! She can't get enough of ringing the doorbell and playing inside and outside! She even uses the bbq as a table to hold her juice and snack. We will definitely be buying more products from Step2!!!!!
Date published: 2008-04-19
Rated 4 out of 5
by
Anonymous
from
Great Product
I love the product. We have it in a playroom in our house so our autistic daughter can enjoy it year round. I was not happy with the fact that there was not a store in my area that carried this product and I had to pay almost have the cost of the playhouse to have it shipped to my house.
Date published: 2007-04-19
Rated 4 out of 5
by
Haubrichamers
from
Awesome little house!
This house is adorable!!! I wish there were two window boxes but it is beautiful and my twins love it!! I'm so happy we got it. The only problem is the phone holder on the wall. It was only a day that they had it and the phone will not stay in the hook. It is stretched out. Too bad.
Date published: 2018-01-03
Rated 5 out of 5
by
Monica's mommy
from
Made for years of play!
My 2 year old loves this house!! We have added a floor, we had extra wood floor from our house so we put plywood down then the wood floor so she can play in it without getting all dirty. Cleans very easily with soap and water. Perfect for any little kid!
Date published: 2009-06-15
Rated 5 out of 5
by
Mother to Cadence, Courtney, and Kason
from
Great toy for toddler thru school age!!
This house is great!!! It works for my preschooler just as well as my school age child. I have kids of all ages (from just walking to 3rd-4th grade) boys and girls that play in my yard daily, and love this toy. Very cute!!!
Date published: 2007-12-16
Rated 5 out of 5
by
chibimoon51
from
Absolutely wonderful!
Got it for my 2 year old for her birthday. put it together and took her out to see it and she fell in love with it! cant get enough of going outside and just being silly in it. would recoomend to any parent with a little girl.
Date published: 2008-03-13
Rated 5 out of 5
by
Gigi
from
Very nice playhouse
I like the fact that it was fairly easy to assemble it, maybe 30-40 mins max ... I wish it had more places to store item , like little shelf , but good size overall, for my 2 yr old granddaughter, I could fit there in 5'4 ...
Date published: 2020-07-02
Rated 4 out of 5
by
Anonymous
from
playhouse
This house is very cute and colorful. However the house we received had a few different minor details than the photo. Don't expect the same colors and details. All in all it is a great little house.
Date published: 2009-06-15
Rated 5 out of 5
by
Grandma
from
Great Product
Our granddaughter loves the playhouse...especially the door bell! It was easy to assemble. The item was shipped and arrived earlier than expected. Nice bonus since this was a birthday present.
Date published: 2020-06-09
Rated 5 out of 5
by
Anonymous
from
Loves this house.
I love Step2 products. My daugets lovês this unit. Easy assembly so I can move it around easily. I did have to get a replacement part which I got in just a few days. Awesome service:)
Date published: 2016-06-22
Rated 5 out of 5
by
AP
from
GORGEOUS!
Great Product my daughter loves her little house and it provides hours of safe play. I fit a vanity, baby doll crib and a plush sofa in her little house! Absolutely adorable
Date published: 2012-06-11
Rated 3 out of 5
by
hall
from
floor for sweetheart playhouse
this playhouse needs to have a floor! There should be a kit to put in a floor! Other than that it is a great playhouse. Any suggestions on what to use for a floor in it ?
Date published: 2009-03-19
Rated 5 out of 5
by
Anonymous
from
Loving her "pink house".
My daughter doesn't want to stop playing with this house! Others can sit at the window/s and interact or child can play by themselves and will still enjoy! So much fun!
Date published: 2012-06-10
Rated 5 out of 5
by
Anonymous
from
Love this playhouse
I love this house. When we lost the phone and the grill became messed up from being outside, Step2 replaced those parts so it is good as new. I love Step 2 products.
Date published: 2008-03-30
Rated 5 out of 5
by
Nana
from
Hours f un
We sent this to our twin granddaughters when they moved into their new house. They loved the old on at our house when they visited. They are having agreat time.
Date published: 2017-10-19
What is the height and width of the windows?
Approximate height is about 18" high x 12" wide
Date published: 2020-06-17
My doorbell stopped working. Can I order a new one?
Thank you for contacting Step2. Various replacement parts and decals can now be ordered on line. Check our website at www.Step2.com and refer to the replacement part section located at the bottom of the website page and shop parts by category or look up your product(s) pertinent replacement part choices. If the parts you need are not on website then you must please call in to order: Replacement parts and decals can be ordered by calling our Consumer Service team at 1-800-347-8372, Monday - Friday. Please have your product close by during your call so that we may quickly assist you to answer your question, find a resolution and or provide product or part pricing and lead-time(s). Regards, Step2 Consumer Service
Date published: 2020-06-11
What is the height of the doorway??
Can I order the door only? Plus I need others parts as well
Date published: 2020-06-01
How can I order only the heart pot box?
Unfortunately, we do not offer the heart shaped flower box separately from the Sweetheart Playhouse™.
Date published: 2018-04-16
Hi! How can I order this for Hawaii? 
Step2 Direct does not ship to Hawaii at this time. If you are located in these states, please use our Store Locator to find a retailer near you. The store locator will also display Internet retailers who carry our products and may ship directly to you.
Date published: 2018-03-19
How do I get this shipped overseas to Morocco. Do you have a local retailer in Morocco? Can you ship via an international courier like DHL?
Thank you for your interest in Step2 products. Step2 Direct ships within the United States only. Please see below for distributer information in your region. Specific products and quantities vary by retail location, so please contact Sam Qutub with your specific request. Sam Qutub 4694 Cemetary Road Unit 370 Hilliard, OH 43026 614-348-4355 (p) 614-573-6660 (f) squtub@step2me.us (e)
Date published: 2019-04-13
I need to know the package dimensions
The packaging dimensions of the Sweetheart Playhouse are as follows : 54 x 21 x 51 inches.
Date published: 2017-12-04
Replacement stickers?
You can order replacement stickers through our Customer Service Department. Please call toll free 1-800-347-8372 Monday - Friday, from 8-5 ET and we will be happy to assist you further with this request.
Date published: 2019-10-15