Swing and Play Backyard Combo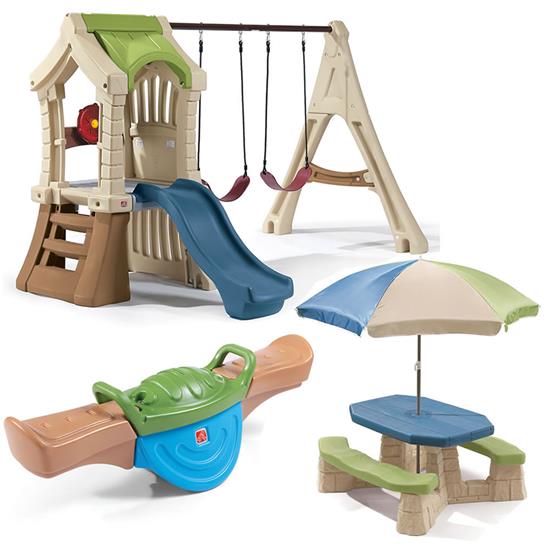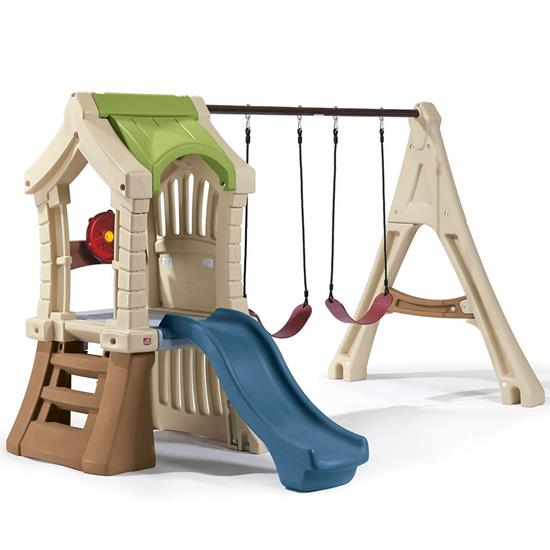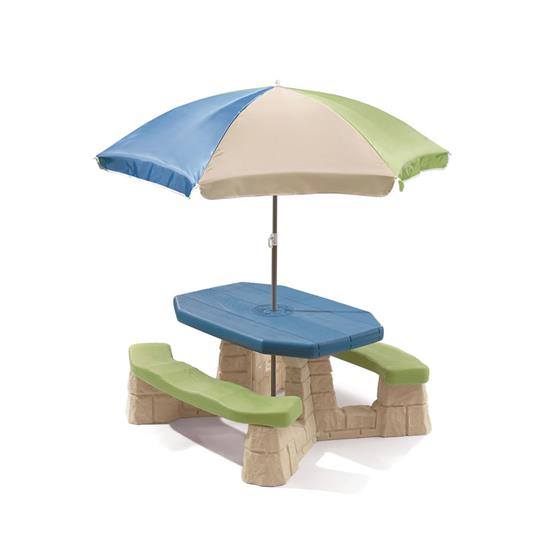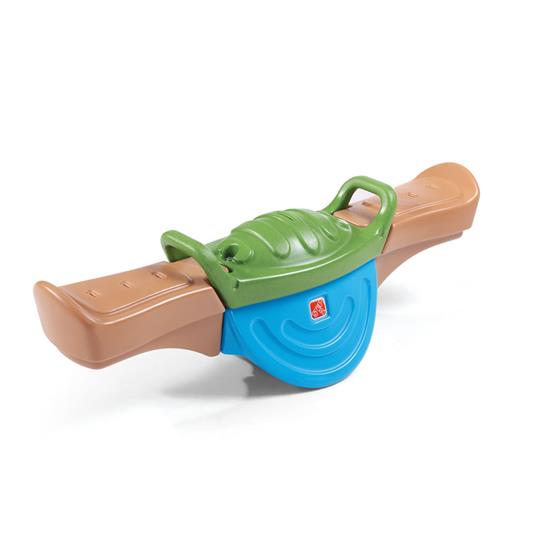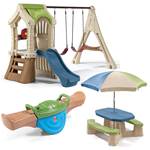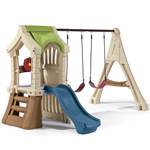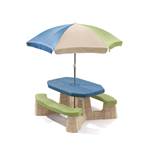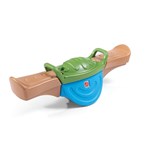 Swing and Play Backyard Combo
In stock
$709.94 $639.99
+ FREE Shipping! (via Truck) When will my item arrive?
The Step2 Swing and Play Backyard Combo will provide your children with endless hours of outdoor fun!
IS THIS A GIFT? DON'T SPOIL THE SURPRISE!
This item ships with an image of the product on its outer packaging.
Rated 5 out of 5
by
Anonymous
from
I would purchase Step 2 products again
I bought this combo set for my grandson. He loves them all. I think the swing is his favorite! We did buy a toddler seat and use that due to his age. When we opened the swing set the step to get to the slide was cracked and a piece of the hard plastic was sticking out, not a good thing for a brand new purchase. I called customer service and I spoke to a very nice woman, I explained what was wrong and she sent me her email so I could sent picture to her and they would review and get back to me. I heard from them the very next day and I received a new step within 5 days! I was a very happy customer. Thank you step 2
Date published: 2017-05-15
Rated 4 out of 5
by
Anonymous
from
#sweepstakes
Overall, this seems to be a great product. Durable and sturdy, my daughter loves it. It did take my husband and I quite sometime to put together, especially the swing set/slide portion, as several of the holes were actually misaligned and/or were not fully drilled through, requiring additional tools to amend. Once put together, though, it is great. What's even better, it's easy to clean due to its material.
Date published: 2017-05-25
Rated 5 out of 5
by
MichaelaRae
from
My children would love this!!
This product would make my children so happy! They have never been able to have a swing set, yet a great combo that comes with it as well. They would honestly be playing on it everyday, rain or shine. I cannot imagine the smiles on their faces if we were to win this product!! It would make me happy to see how much joy it would be bringing them. It really would be a blessing.
Date published: 2016-07-17
Rated 5 out of 5
by
Anonymous
from
Awesome swing set combo
I bought this set for my two kids to give them more time outside. It is well built with hard durable plastic, perfect height for toddlers and comes with stakes to help with stability when kids swing really fast. It took about 2 hours to assemble between me and my husband which is better than most swing sets.
Date published: 2015-08-28
Rated 5 out of 5
by
RBC Nana
from
Love it!
Bought this set for when my grandsons visit on the weekends. Set everything up in an unused side yard away from our in-ground pool. The boys are 2 and 4 and they love having their own playground! Added a Step 2 climbed that we already had and purchased a Step 2 bench so I could sit while they played.
Date published: 2015-08-25
Rated 5 out of 5
by
Anonymous
from
Nice play center for the little fellah.
Love the playset; keeps our boy outside and busy for hours at a time.Its very well constructed and sturdy, and is very easy to clean if needed.Setup took a while. Free tip: Lay out all your screws when you start, to make it easier to differentiate between 5" and 5.5" (for example).
Date published: 2015-05-08
Rated 5 out of 5
by
Anonymous
from
Buy this set!
The swing set is the perfect size for our small backyard. It took less than 2 hours for 3 adults to put together all 3 pieces. The picnic table is a great size with enough room for 6 kids.
Date published: 2016-10-25
Rated 5 out of 5
by
Anonymous
from
Love love this swing set!
Love the combo set, worth every bit of money I spent for my kids. They love having this outside in there back yard. Very sturdy would recommend this swing set to all my friends.
Date published: 2017-05-03
Hello, i need to disassemble the bolts. Looks like a different type of allen key. We use a 6 sided but looks like a 5 sided key. What type of tool do I need to use here? Thanks
Please contact our Consumer Specialist Staff at 1-800-347-8372, Monday through Friday, 8am-5PM Eastern Standard Time for assistance,
Date published: 2018-10-29
What is the weight limit for the regular maroon swings?
The Play Up Gym Set™ will hold up to 60 pounds per swing.
Date published: 2018-04-27
This says age is 3+ but what is the maxed out age or weight capacity?
The Swing and Play Backyard Combo arrives with three separate products and the maximum weights are as follows : The Play Up Teeter Totter ™ can hold up to 120 pounds. The Naturally Playful® Picnic Table With Umbrella has a maximum weight of 300 pounds. The Play Up Gym Set™ holds up to 240 pounds over all with a maximum user weight of 60 pounds.
Date published: 2018-03-27
I need to find pRts to a step two swing set, the two ladders, how to I get them ?
Please call toll free 1-800-347-8372 Monday - Friday, from 8-5 ET and we will be happy to assist you further with this request.
Date published: 2018-03-27
Do you offer this combo set to Canadians?
Unfortunately, we do not ship directly to Canada. A wide range of Step2 products are available at Amazon.ca, Costco.ca, Sears.ca, ToysRUs.ca, and Walmart.ca. Additionally, Step2 products are available at Toys-"R"-Us Canada, Target Canada, Costco Canada and Walmart Canada retail locations.
Date published: 2018-03-27
can I replace a swing seat with a baby's bucket swing?
Yes will still have the same hook up .
Date published: 2018-03-27
can the swing and play stay out in the snow?
Yes that's the great thing about this set ! But the umbrella and pole I take it off and store it .Great set !!!
Date published: 2018-03-27
What is the material of the support and hardware?
Steel bar goes thru the top very sturdy .
Date published: 2018-03-27