Unicorn Rocking Horse™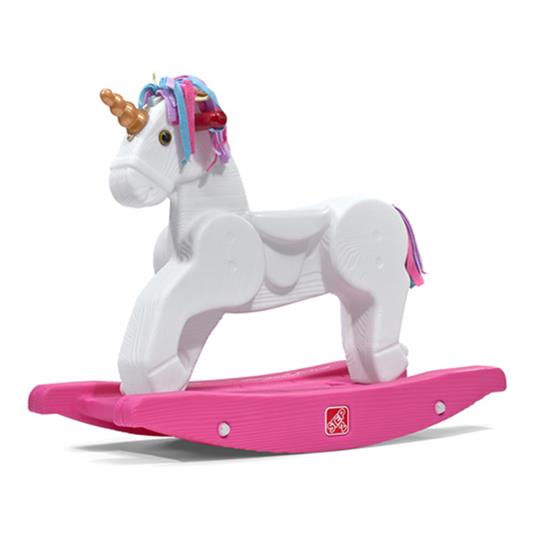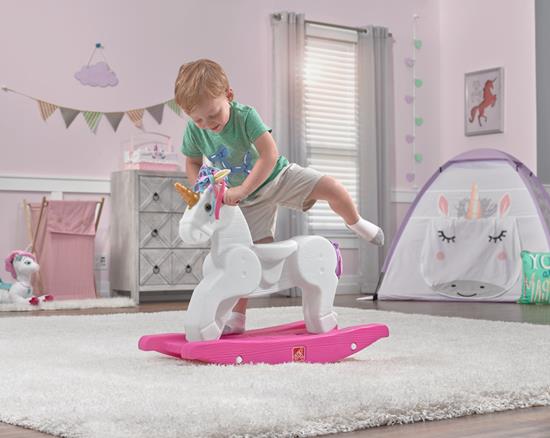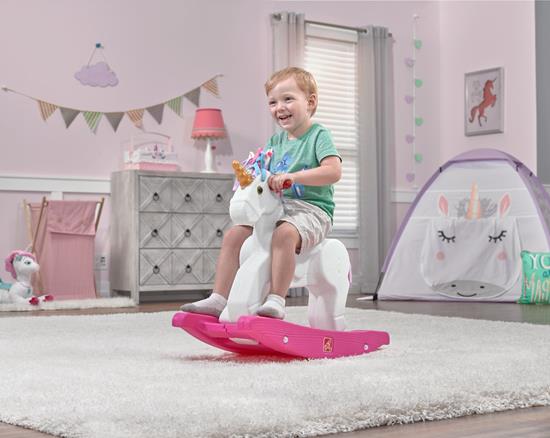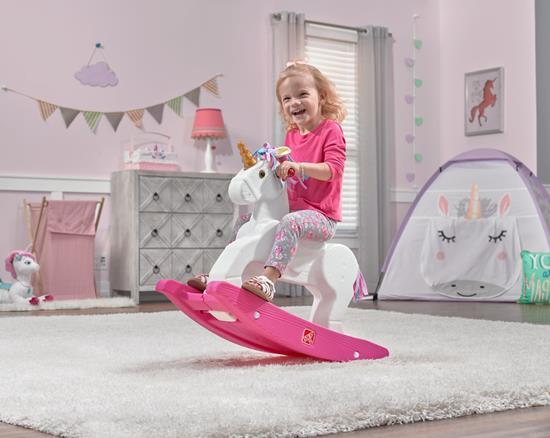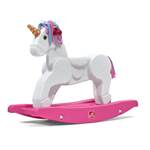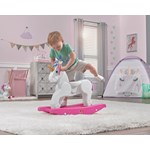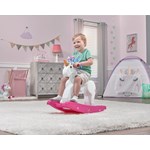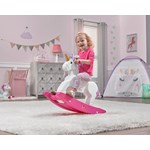 Unicorn Rocking Horse™
In stock
$59.99
+4.99 shipping (via FedEx) When will my item arrive?
Climb onto the magical Step2 Unicorn Rocking Horse™ for a rocking good time!
IS THIS A GIFT? DON'T SPOIL THE SURPRISE!
This item ships with an image of the product on its outer packaging.
Rated 5 out of 5
by
Anaamariee05
from
Amazing product!
We received this toy about a week ago and it's impossible to get my daughter off of it. From playing on it to always having to sit on it while watching tv, she loves it! My daughter combs the fabric hair and mimics the sound box! The assembly was extremely easy and only took my husband about 2-3 minutes. The pink base on the bottom is extremely sturdy and allows me to let her play on it freely without the worry of it tipping forward or backwards like most rocking horses do. Thank you Step2 for letting me test this item as part of the Step2 Toy Tester Program!
Date published: 2019-09-14
Rated 5 out of 5
by
Leigh S
from
This toy was an instant hit!
We received this unicorn this week and I've been so pleasantly surprised at how immediately my 17 month old figured out how to get on it and rock herself! She seems super entertained by it and it's a great addition to her back deck toys. She can be a little rowdy for her age and I can tell she's trying to figure out if it can tip over either forwards or backwards - fortunately, the pink base is super solid and doesn't even come close to tipping over. The design and safety seems really great in this sense. I was also pleased that I was able to put the rocker together myself with minimal experience and tools - some of the parts were a little stiff and awkward, but there was no way to mess it up and I was successful in the end. Thank you Step2 for letting me test this item as part of the Step2 Toy Tester Program! We are excited to play with our unicorn for many months and years to come!
Date published: 2019-09-12
Rated 5 out of 5
by
april90
from
Super Cute!
This unicorn rocker is absolutely adorable! My daughter is obsessed with it. The colors are so pretty and it's very sturdy. My 2 year old daughter can rock is back and forth by herself, but laughs hysterically when I sit behind her and rock it for her. There is a sound box on the bottom that makes fun noises (twinkling music, galloping hooves, neighing) but it isn't annoying like some toys can be. My daughter loves when it neighs. It seems very sturdy, as my 6 year old son likes to ride on it too. It seems like it will be easy to clean (and with two little kids, that's a big plus!). It's mostly plastic with fabric hair, tail, and ears. Putting it together made me a little confused because it seemed like the sound box was too big for the designated space. I made it work and got everything together, but even now I find myself wondering if I put it in correctly or not. I kept looking at the instructions and fiddling with it, but in the end I just did it the way it was in the instructions and it's good except that I can't reach the on/off switch because it's covered. It's really not an issue because the box is left on and the noises aren't loud or unpleasant. You can easily change the batteries as needed so that's good. Thank you Step2 for letting me test this item as part of the Step2 Toy Tester Program! I can tell this will be a favorite toy for a long time!
Date published: 2019-09-11
What is the age/weight limit on this?
The packaging says 18+ months. I don't recall seeing a weight limit. My daughter is 22 pounds and tall-ish for 18 months, and she did well with the toy immediately / I have no concerns about her using it safely!
Date published: 2019-09-12