Unicorn Utopia Bundle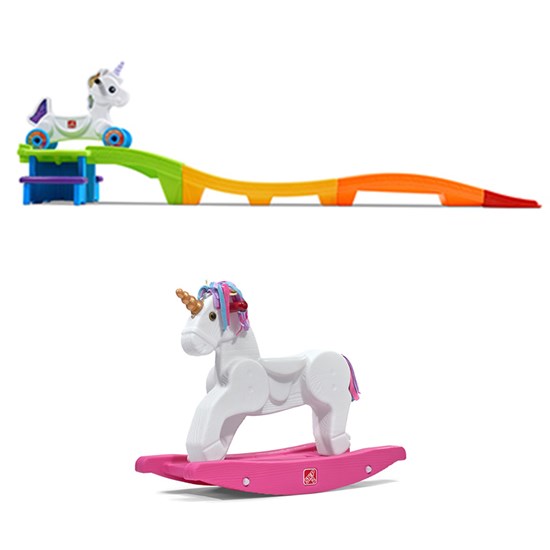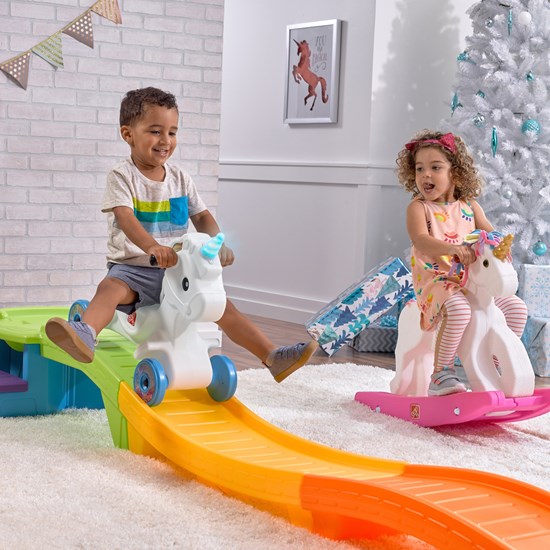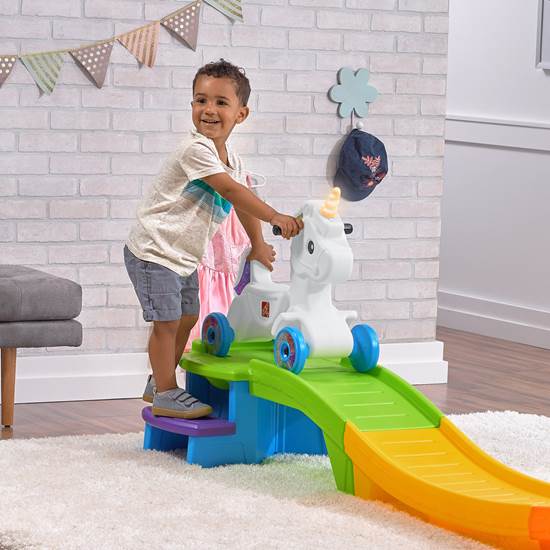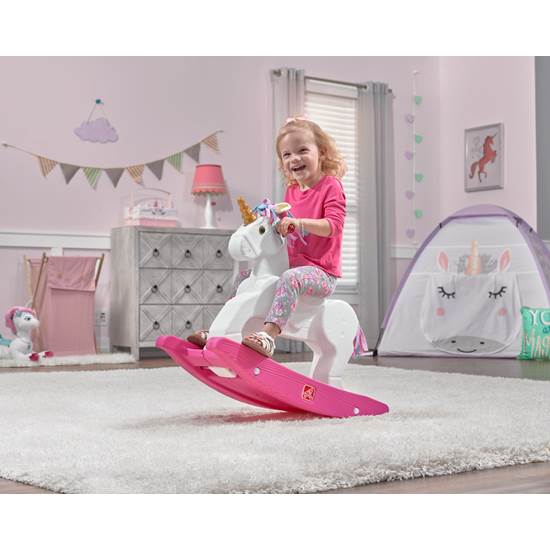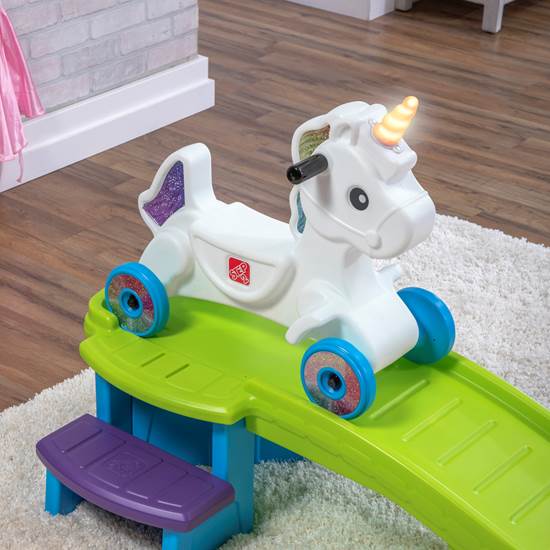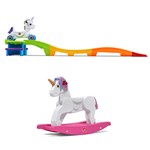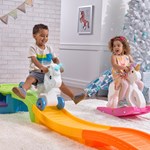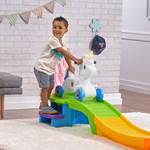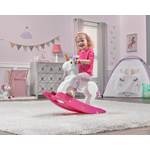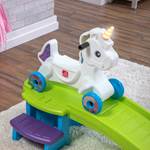 Unicorn Utopia Bundle
Out of stock
$189.98 $169.99
+ FREE Shipping! (via FedEx)
IS THIS A GIFT? DON'T SPOIL THE SURPRISE!
This item ships with an image of the product on its outer packaging.
Rated 5 out of 5
by
vicki714
from
This Unicorn Utopia Bundle exceeds expectations!
This Unicorn Utopia Bundle provides hours of fun! I have two girls (ages 2.5 years old and 5 years old) and they both play on these unicorns for hours! The Unicorn Rocking Horse is magical with its mystical sounds. It is so sturdy and well built that you don't have to worry about it tipping, even with an adventurous 5 year old! The Unicorn Roller Coaster is so much fun with it's magical sounds and lights! My girls love theme parks and this Unicorn Roller Coaster brings some of that magic into our own home! The unicorns are well built so they can be used indoors or outdoors. The track is very easy and quick to take apart for easy storage. This Unicorn bundle is a must have!
Date published: 2020-04-11
Rated 5 out of 5
by
Brittray
from
Exceptional product!
This product exceeded my expectations in a lot of ways. First the rocking unicorn is very sturdy and the sounds it made left my almost two year old not wanting to get off it. The unicorn coaster was both fun indoors and outdoors and and left the kids playing for hours. The only tricky part was getting the stickers on just right. I would recommend this unicorn utopia bundle to anyone who has a love of unicorns.
Date published: 2020-04-03
Rated 5 out of 5
by
Lynchard
from
Perfect for kids entertainment
received the packaged deal with the unicorn rocking chair and unicorn roller coaster. Both of them was fairly easy to assemble. The roller coaster was the best to the two, my daughter is especially loving that!!! Don't get me wrong, she loves them both, unicorns especially, but the roller coaster, she gets more enjoyment from that thing of the two. ****But I hit one snag though, on the unicorn rocking chair; one of the pre-drilled holes was severely off center. The hole was located on the rocking arch, and I was not able to finish the assembly without having to widen the hole with my drill to insert the rod. Pay close attention to the arch and orientation of the way the unicorn is supposedly to face, the directions do not specify but the unicorn is supposedly to face toward the wider side away from the skinnier side of the rocking arch. Also do not forget to put the sound box in the rocking arch, I almost did, and almost had to take the arch back apart. The sound box is easy to look over!!!!
Date published: 2020-04-07
Rated 5 out of 5
by
Tanflmom
from
Best toy bundle
It was super easy to assemble. Very bright and cute. Sturdier than I expected, well worth it. Hours of fun for my little one. It will keeps kids busy and having fun. It's now my daughter's favorite toy.
Date published: 2020-04-02
Rated 5 out of 5
by
RRJD
from
Easy to assemble and hours of fun!
I have had this product for about 2 weeks I got it for my almost 3 year old daughter. The instructions were very simple and it went together with ease, the roller coaster itself took less than ten minutes to put together. The Unicorn cart was easy to assemble with a hammer being the main tool that took roughly 15 minutes. A screwdriver was needed to add batteries to the unicorn horn which has fun sound effects. My girls have had literally hours of fun with this coaster. It easily fits indoors or out we have it in our hallway inside with plenty of room to walk around it. The only problem I have run into is my 3 and 5 year old not wanting to take turns! The added Unicorn rocker definitely helps with the taking turns part of play. That was also very simple to assemble it took less than 20 minutes and I love that it also has sound effects. This combination of toys has absolutely kept my girls entertained during our time indoors. The best part is it breaks down super easy and you can bring it outside or store it that simple. It makes for great fun memories now can you make an adult sized one for me!
Date published: 2020-04-01
Do you know when the roller coaster will be back in stock? My granddaughter's birthday is later this month and I would absolutely love to be able to get the above combo for her.
Thank you for contacting The Step2 Company. We are currently out of stock and backordered on this item and several products. We do not anticipate having this item & other products back in stock until late - June. Please note this is an estimate as the timing could move back again based on demand, production schedule and retailer commitments. We are now running limited production as we were previously shut down due to the COVID-19 environment and unable to produce product. Continue to check our website daily for availability and updates. We apologize for any inconvenience.
Date published: 2020-06-16
Can you ship to indonesia?