Up & Down Roller Coaster™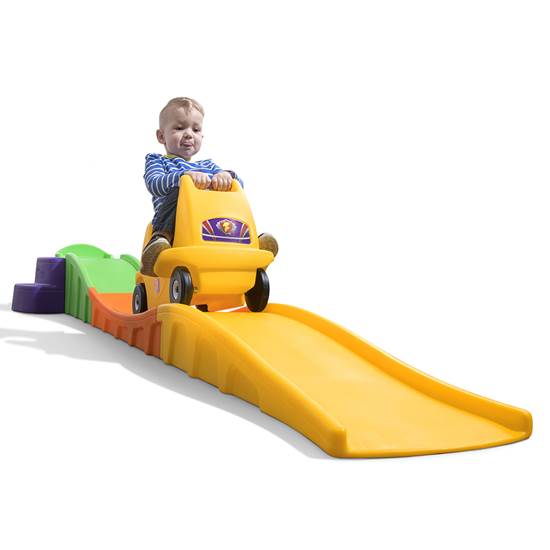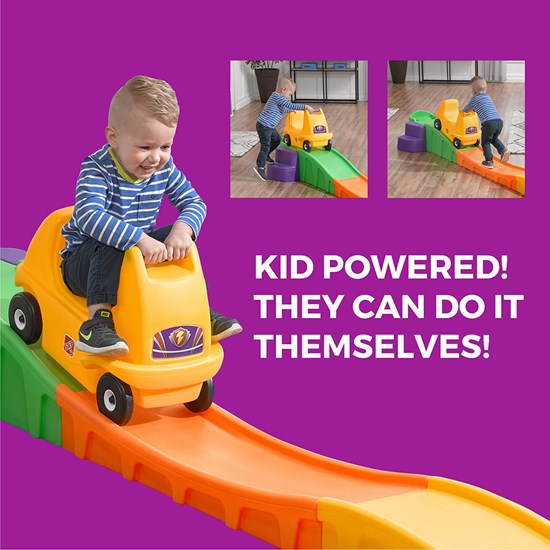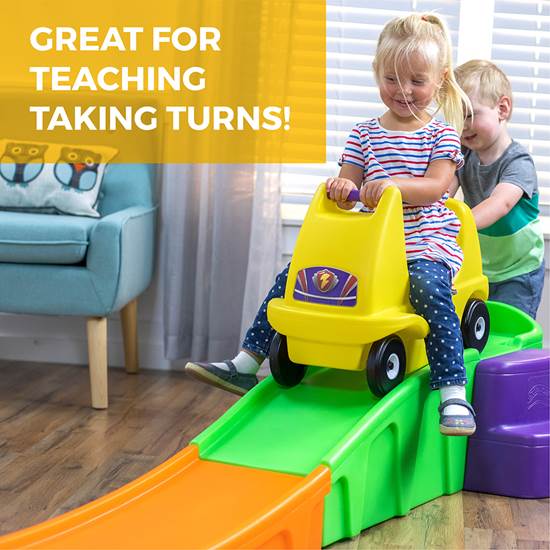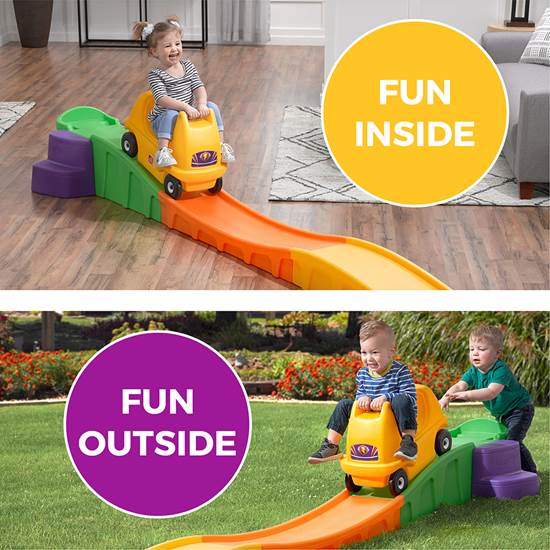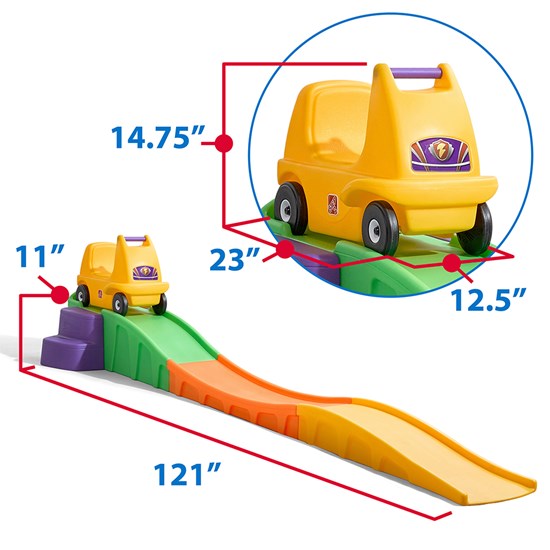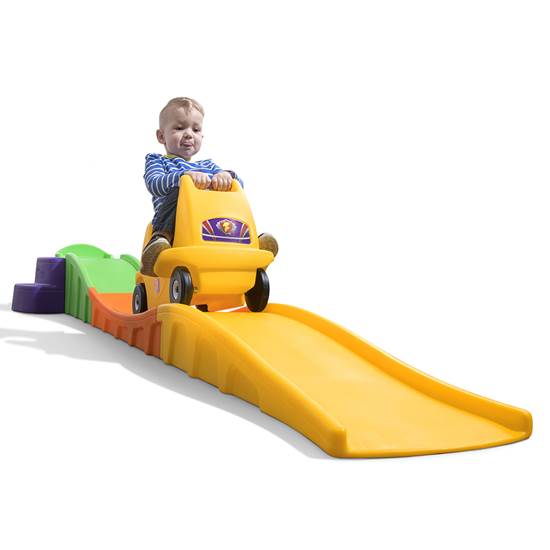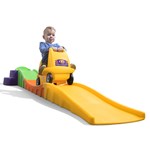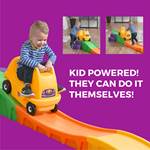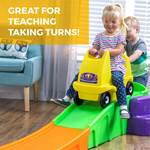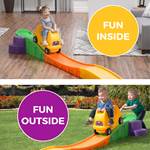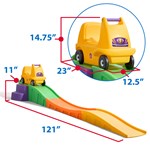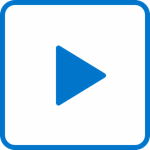 Up & Down Roller Coaster™
In stock
$124.99 $119.99
+4.99 shipping (via FedEx)
IS THIS A GIFT? DON'T SPOIL THE SURPRISE!
This item ships with an image of the product on its outer packaging.
Rated 5 out of 5
by
DTC440
from
How is this not 5/5?
Currently this is 4.8/5, but should be a 5/5. Some of the "cons" customers have listed are "unsafe", "boring", and "heavy". First off, it is NOT unsafe if you use it properly, period. Next,it is definitely NOT boring, as my 2 year-old son can coast it all day. And heavy? Really?! It weighs a whopping 37 lbs, which is heavy enough to make it a stable product, and subsequently lends to its safety. It's also prepping my son for what I see is our many fun trips to Cedar Point. When my son is having a good time, I'm having a good time. Overall this a super fun product. In winter, I will bring it to my basement so that my little boy can use it there too. 5/5
Date published: 2016-10-05
Rated 5 out of 5
by
Anonymous
from
Most popular toy at our house!
Santa delivered this incredible toy to our 1 & 2 year olds Christmas morning 2012. It is the one toy (amongst hundreds) that our children play with on a daily basis. As a mother of 5 ranging in age from 2-13 I would go as far as to say that in all the years of toy purchasing, this has been the best toy we have ever had to date! Continuously played with (indoors) and is a very popular hit amongst other kids who visit. Most parents and kids have never even seen one! Everyone wants to know where we got it! It will be a truly sad day when my little ones outgrow this fantastic toy. Definitely one to sock away in the attic for future grandkids!
Date published: 2013-09-30
Rated 5 out of 5
by
Anonymous
from
GRANDSON LOVES IT, SO DOES GRAMMY!
I bought this for my grandson~ it was the perfect choice. He loves it! Love to see his face light up when he rides it. He also put his stuffed animals in it and pushed them around in the car all over the place. Just the right tummy tickle humps when he goes down it! He also put some of his trucks and balls down the track to roll down. I am so glad I got this for him. As of now its in their dinning room , not outside..........have it leaned up to the side wall using only one side of the steps.... as he learns more and weather gets better , I will also take it outside. Great purchase!!!! Love it!!!! Grammy did good on buying this one!
Date published: 2016-07-20
Rated 5 out of 5
by
Mee
from
Fin! Versatile!
I've purchased BOTH the original "up-down" AND the "Thomas the Tank" roller coasters.easy assemblytrain functional OFF TRACK, indoors and out.multiple play uses by innovative children : small vehicles, balls, marbles, use as a balancing walker for children who SCOOT, early walkers, AND advanced balancing.as with ANY item with wheels, adult SUPERVISION is A MUST, but even petite children can manipulate train on and off track....MANY SMILES AND GIGGLESOriginal "up-down" will better accommodate children as they grow larger (adults can ride....not so THOMAS )I have referee others to this product, they purchased...and their children enjoy.Fun...worth cost
Date published: 2016-03-07
Rated 5 out of 5
by
MilitaryWife
from
Best toy EVER!
I bought this for my almost two year old daughter. To say she loves it is an understatement. And it gets even better....my five year old daughter and eight year old son love it just as much. We have a huge loft that we have it in and they literally ride it all day long. And the best part is that if I ever want to take it outside, it would be extremely easy. The assembly takes five minutes and absolutely no tools required. That is every mother's dream!! It is fun, safe, reasonably priced, and an all around great toy. I plan on buying an extra cart since I have three that are constantly playing on it. You won't be sorry if you purchase this!!
Date published: 2014-01-04
Rated 5 out of 5
by
Southern Drama Nawna
from
Fun for all Ages
My grandchildren love it ,,the younger ones are a little scared of it right now,,they are 9 months and 1 year old . So when I have them we still play with it but not with the car,,I get balls and roll them back and forth to them,with me on one end and them on the other,,they love that. The one year old kept getting her foot stuck under the car when pushing off so I wish it had a better place for the feet to go. But ,,we love it and used it at a birthday party for my 4 yr old grandson. I would definitely suggest buying this for ur kids or grandkids. Oh, and the mothers even got on the car,,they just couldn't resist. Soooo, very durable.
Date published: 2014-03-11
Rated 5 out of 5
by
Only1Way2HeavensThruJesus
from
Fantastic!!
This was the perfect gift for my 4, 3 and 2 year old. My sister bought this as a combo gift for all and it was a big hit! Not too scary for the little ones. It fits in our small basement which is nice for the winter. We also take it out side so that they can use it on the driveway and go even further! It is safe (look at the design of the car...it swoops way up on the front and the back). And very exciting for them. Very durable as well. You will not be disappointed. It may be a challenge though to keep your older ones from using their heeley's, skate boards or roller blades on it...but really, can you blame them!!
Date published: 2007-09-12
Rated 5 out of 5
by
Anonymous
from
It was the hit of the Christmas season!
I bought this for my 4 year old niece and my 2 year old nephew and it was an immediate hit! I was nervous about the size of it, but so far we have assembled it in two different houses with no problem! Assembly take just a few minutes. I was very worried about my brother and sister-in-law trying to fit this big box in their car as they drove back home, but the sturdy, large pieces tucked away nicely between their suitcases. I cannot express how very, very much the kids loved this item and even the 2 year old can do everything for himself on it (with only visual supervision from his parents) - no need to lift him on to it each time! I HIGHLY recommend this product!
Date published: 2014-12-20
What's the difference between classic and anniversary versions, aside from a red and a yellow ride-on?
Thank you for contacting Step2. The car is the only difference. Regards, Step2 Consumer Service
Date published: 2020-07-21
Do you have the step 2 rollercoaster in stock ready to ship? and if not who can I order it through.
Thank you for contacting The Step2 Company. We apologize but we are currently out of stock and backordered on this item and several products. We are now running limited production as we were previously shut down due to the COVID-19 environment and unable to produce at that time. Our current production has been limited due to social distancing guidelines. We do not anticipate having this item & other products back in stock until mid to late July. Please note this is an estimate as the timing could move back again based on demand, production schedule and retailer commitments. Continue to check our website daily for availability and updates. We apologize for any inconvenience.
Date published: 2020-07-13
Can you purchase a replacement car? 
I'm assuming replacement parts center is closed. I tried the number and it's stating closed when I call.
Date published: 2020-05-05
The stickers are peeling off the car - can I get replacements?
Please contact our Consumer Specialist Staff at 1-800-347-8372, Monday through Friday, 8am-5PM Eastern Standard Time for assistance.
Date published: 2020-03-09
Hello! I am finding it extremely difficult to snap the pieces in to place for the roller coaster. It almost looks as if they don't fit together and definitely would take a lot of force to shove them in place. Is this normal for the first time?
They don't snap together- you just lift and lower the piece into the next piece.
Date published: 2019-12-30
The wheels on my car for the up and down roller coaster seem super tight, they don't want to move when I try to spin them. Anyone else experience this? Is there anyway to remedy it?
Any fix on this issue? I'm having the same problem with ours 
Date published: 2019-12-30
How much weight does the car/tracks hold? I'm trying to figure out if my child is too heavy for it 
We purchased it for our youngest child, but our 5 and 7 year olds could still ride/play with it too! So it was good for up to 45 pounds here, but would probably hold more.
Date published: 2019-12-21
I have twins and would like to purchase an additional cart. Is this possible?
Please contact our Consumer Specialist Staff at 1-800-347-8372, Monday through Friday, 8am-5PM Eastern Standard Time for assistance.
Date published: 2019-12-19