Vacation Time Bundle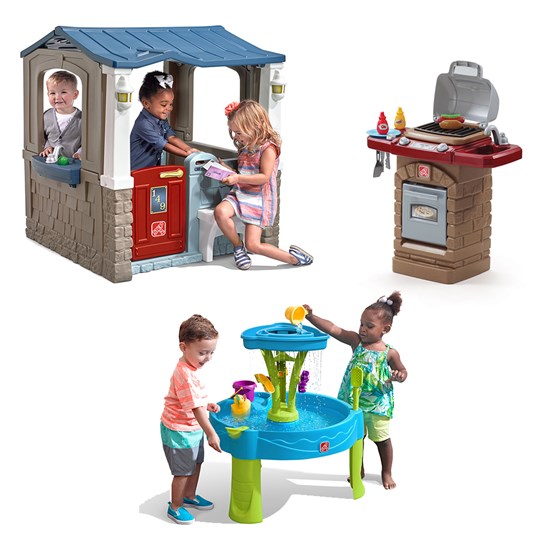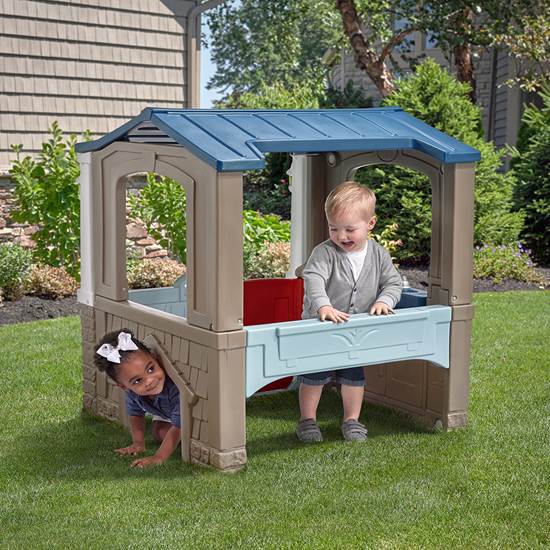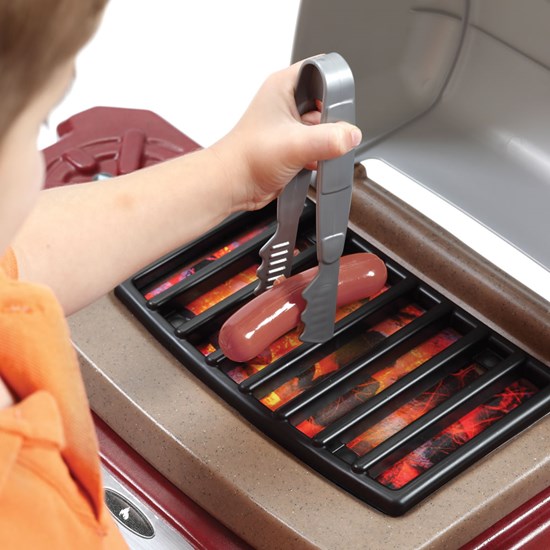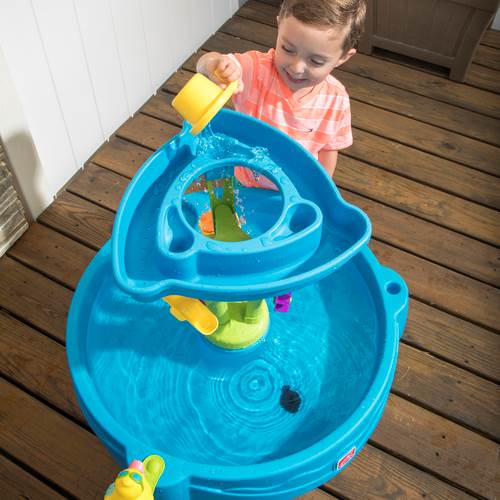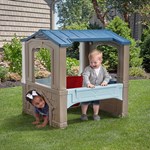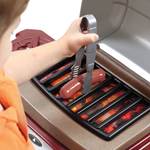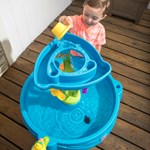 Vacation Time Bundle
Out of stock
$309.97 $224.99
+ FREE Shipping! (via FedEx)
Create a vacation spot in your own backyard with our Vacation Time Bundle.
IS THIS A GIFT? DON'T SPOIL THE SURPRISE!
This item ships with an image of the product on its outer packaging.
Rated 5 out of 5
by
SnowyOwl994
from
My kids are in love!
These arrived just before my son and my daughters birthday! They were so excited when they seen all three of these waiting for them. The grill and water table took like 20 minutes to put together but the house took an hour or two with a screwdriver. It probably would have been down a lot faster if we had an electric drill but we didn't. After putting it together the kids were thrilled and played in it for hours! Their favorite one though was the water table. They love all the toys that came with it. These are all perfect for fun on a nice hot day!
Date published: 2020-03-31
Rated 5 out of 5
by
MicWal
from
Hours of Imaginative Playtime
I knew the children would love this group of products by Step 2 but even I was surprised at how quickly they jumped straight into imaginative playtime complete with grilling and sleeping arrangements for the "house". I loved watching the older children (7 & 10) teach the younger child (2) how to grill on the BBQ and "fish" in the water area. These are suitable for indoor (providing you have room) or outdoor use but one quick warning, children do not want to quit playing with these! Seriously hours and hours of fun!
Date published: 2020-04-13
Rated 5 out of 5
by
Jessica H
from
Adorable and well made
These came at a perfect time as it is nice enough outside for both my daughters to be outside and have so much fun. Putting together the bbq grill was easy and I had it set up in less than 10 minutes. The grill comes with utensils, plate and a hot dog with condiments and the ketchup and mustard bottle. Definitely not a lot but a great start and after adding some food to it my daughters love playing with this inside or even taking it outside to grill alongside dad. The water table is cute and so much fun. Putting it together was easy although I did have trouble putting the purple spinner pieces onto the prongs but I eventually was able to get them on. We love the rain effect when using the top tier. All the accessories that came with it they love to use everytime and even adding their toys to it. The playhouse is another well made product that I can definitely see lasting for many years to come. Putting it together I did start with a screwdriver but quickly realized I needed to go and buy a drill which made it so much better. It took about an hour to put together so it wasn't bad and the instructions were drawn out so I was able to visualize and get it put together. My girls love it and love playing house in it. The mail slot is so cute and my girls love sending mail. The little bench is cute and they love sitting there and chatting. The stickers make it feel more like a house which they love. This is definitely a must have bundle for creative play and is used everyday by my daughters. I can also tell that these products were made with great quality and will last a long time.
Date published: 2020-04-09
Rated 5 out of 5
by
LizzieV
from
Amazing products!
This bundle has been a lifesaver during the stay at home order. It's giving my son a lot to play with and so since we can't go anywhere. He's four and I was a little worried that he may not be as interested in it as he was when he was younger but I was wrong! He loves to take orders from mommy and daddy and grill our "food" He absolutely loves the house. We are currently using it inside and my son loves to use it as his little space. Not only is it good for pretend play but he likes to make a fort out of it as well. I definitely recommend having someone help you out the house together though. I tried to put it together on my own and it was a bad decision. It does take awhile to put together but it's definitely worth it in the end. We've had an absolute blast with the water table. My son loves water and it keeps him occupied for a very long time. It's been hot lately so it's getting plenty of use! Thank you to Step2 for letting me test this item as part of the Step2 Toy Tester program.
Date published: 2020-04-15
Rated 5 out of 5
by
Crazymommy86
from
So much fun!
We can't say enough about this bundle for outdoor play! The Seasode Villa Playhouse is a huge hit with the kids, they love coming in and out and using their imaginations playing house. From a parent standpoint, the playhouse was fairly easy to put together. The instructions are very self explanatory and easy to follow, I would suggest you have two people to assemble it so parr's don't fall as you are putting it together. The house is a perfect size for 1-6 year olds I would say and very sturdy as is usual with step 2 products. My little ones have the grill beside the house to pretend they are cooking out like daddy does, it was super easy to assemble. Only one person is required to assemble the grill, and it takes about 15mins from start to finish. The grill comes with one hot dog and toppings that clip together. The only down fall is if you have more than one kiddo, they are going to fight over the access, maybe in the future put more than the one piece. Now the Summer Showers Splash Tower is so much fun and is big enough that multiple kids can play together having their own little space. The gears and scoops that the water pours down is pretty neat for them to play with and it comes with plenty of accessories to play in the water. The drain plug doesn't leak from what we have seen so far but does make emptying easy for storage overnight. Assembly is a breeze and takes no time at all and only one person is needed. As a bundle, this is perfect for backyard fun and will most definitely provide hours of entertainment! I want to thank Step2 for allowing me to test out this bundle as a part of the Step2 Toy Tester Program.
Date published: 2020-04-14
If I have an Indian status card can I get exempt from my taxes