Waterpark Arcade™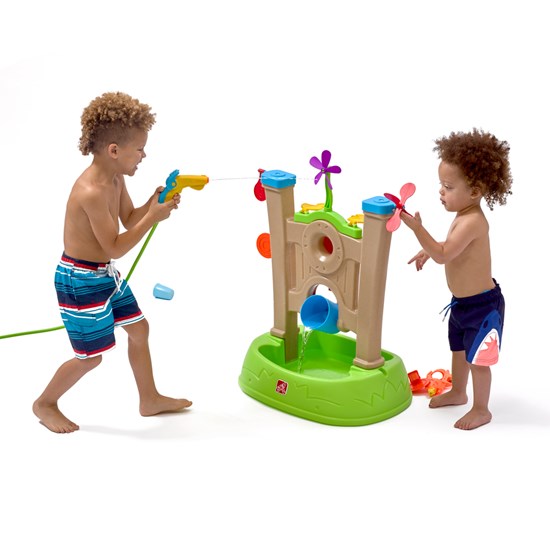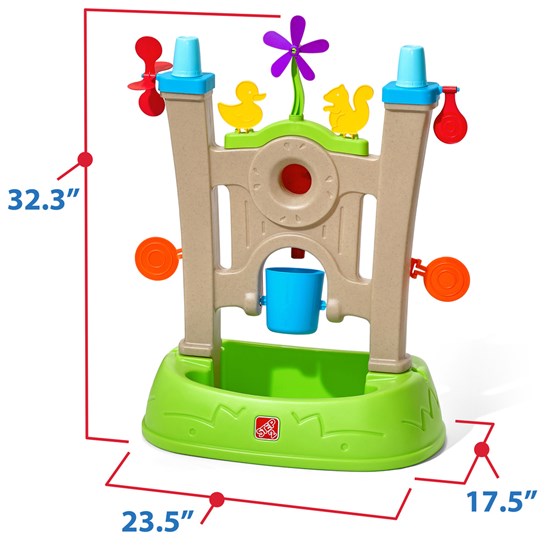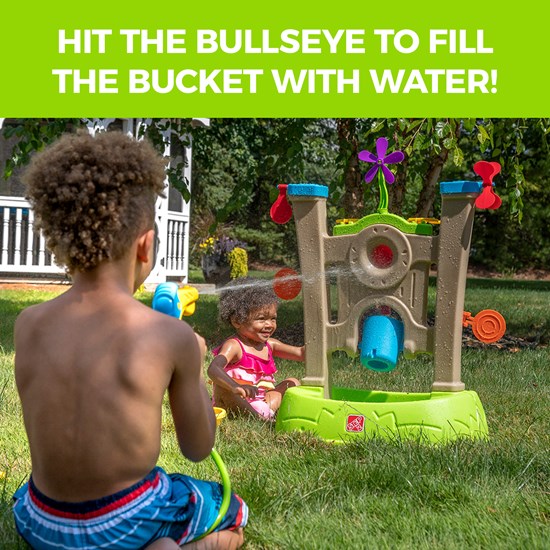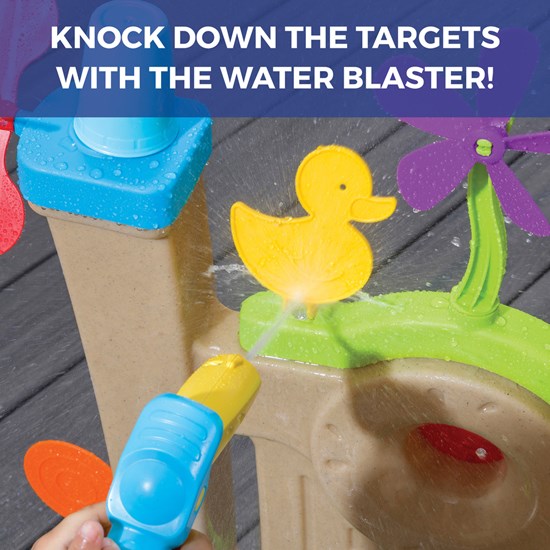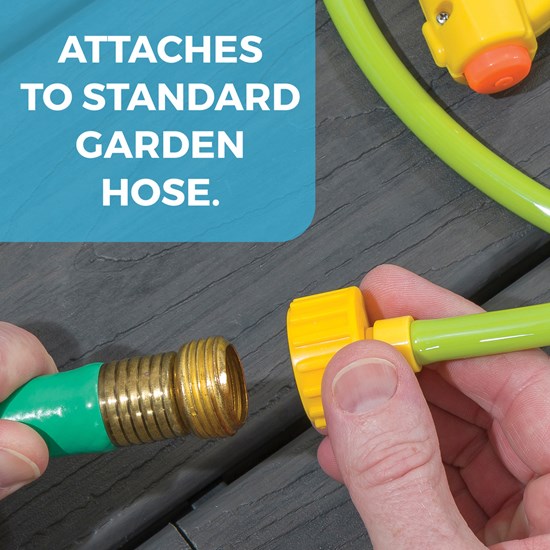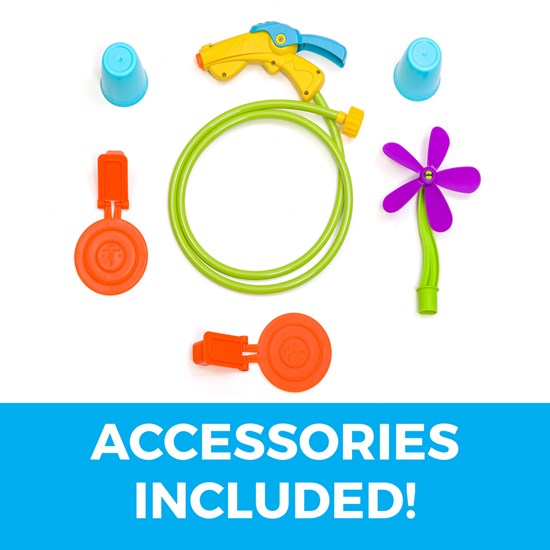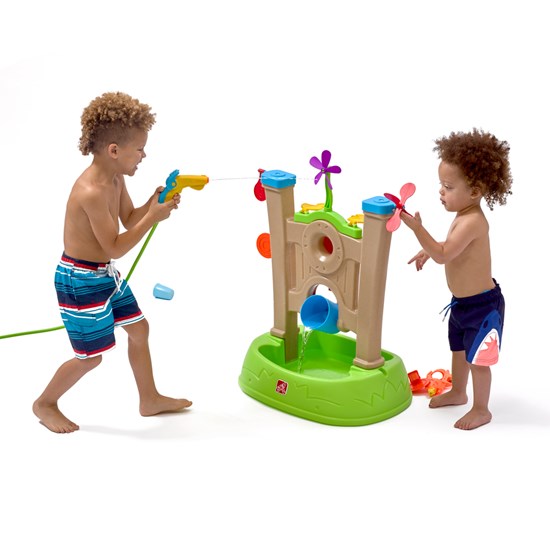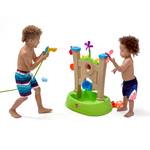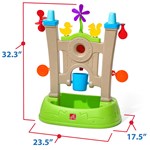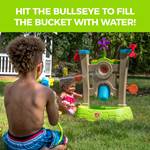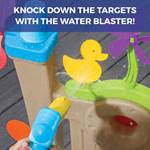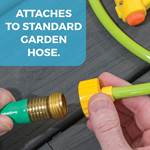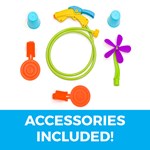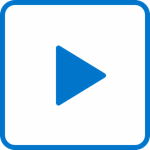 Waterpark Arcade™
In stock
$54.99 $49.99
+4.99 shipping (via FedEx)
Can you hit the bullseye? Get ready for tons of water-themed arcade fun with the Step2 Waterpark Arcade™.
IS THIS A GIFT? DON'T SPOIL THE SURPRISE!
This item ships with an image of the product on its outer packaging.
Rated 5 out of 5
by
Lauram917
from
Love this toy!
I received my Waterpark Arcade toy fairly quickly after it was shipped which I loved. My kids couldn't wait for me to open the box. Once opened it took less than 10 mins to assemble. The kids used this toy right away. The water gun attaches to your regular garden hose and isn't hard to press with their little hands. My 3 yr old son was quick to start shooting the targets and filling up the bucket with water so it could tip over into the water tray. All the targets are attention grabbers especially the ones that spin when you spray them. They played for maybe an hour and a half straight without getting bored. I would definitely recommend this toy.
Date published: 2020-03-26
Rated 4 out of 5
by
alessmarie
from
Especially fun for little kids!
What a fun toy! My 2.5 year old twins are obsessed with anything that sprays or pours water so this was a great toy for us. They loving being able to spray the different parts of the Arcade and even loved spraying each other! It was easy to put together (took about 10 min) and the directions were simple to follow. I do think this toy is best for ages 2-4 as older kids might get a little bored with it. My only wish is that this came with a splitter and allowed for two sprayer nozzles because my kids didn't want to take turns. Either way, it was still really fun. Thank you Step2 for letting me test this item as part of the Step2 Toy Tester Program!
Date published: 2020-04-10
Rated 5 out of 5
by
nussbaumlife
from
Great for by the pool!
We have this Waterpark Arcade set up by our pool for our 3 year old and he absolutely adores it! It is very durable and has kept him busy for several hours. The arcade is made of thick plastic. We assembled it as instructed but didn't screw in the bottom green part so we can dump the water out occasionally. The water gun attaches to the water hose and we've even used it to water flowers and clean off our pool deck. This product is so versatile and functional. Would totally recommend. Thank you Step2 for letting me test this item as part of the Step2 Toy Tester Program.
Date published: 2020-04-08
Rated 4 out of 5
by
Dhee R
from
Toddler approved!
Kids can play with this for hours! Its so easy to assemble and instructions are very clear. The quality is great as what you would expect with Step 2 products. Very sturdy and durable. Its a perfect height for 3 year olds. I am giving it a 4 because the water hose that came with it keeps on disconnecting from the connector (the round plastic that connects the toy hose to your own water hose).
Date published: 2020-04-14
Rated 4 out of 5
by
Auggie
from
Fun outdoor activity that's great for hand eye coo
Wasn't sure how well my 3 year old would be able to hold aim or attention to this but we were pleasantly surprised! He really enjoys practicing his aim and making things spin and twirl. He can't wait for the local carnival to come around again so he can play the big kid game that is similar because he just knows he will win after practicing with it. As far as price for value, he did become bored after a bit as there's not a whole lot more to do with it. I think maybe offering it for a lower price or adding some additional accessories would make it more fun.
Date published: 2020-04-04
Rated 5 out of 5
by
Hailsstein
from
Hours of Fun!!
This toy got us a solid hour of independent play!! Which if you have a 2.5 year old, you know that this is not easy to achieve! My daughter absolutely loves the challenge of knocking the cups off and getting the flower to spin, but her favorite item was the bucket in the center. She couldn't quite grasp how to fill the bucket to get it to tip over (by shooting water into the red center) but she was able to get the bucket to spin by aiming the water at the base of the bucket and that was the funniest thing she had seen all day! Water does collect at the bottom and my 10-month old enjoyed that she could come and splash in the "pool" portion of the toy. Overall we found the product to be a ton of fun and will absolutely replace our standard water table for our 2.5 year old! All around it took us about 10 minutes to build- it was super easy and came with clear instructions. We live down in Texas and have never had trouble with Step2 toys holding up to the hot sun in our backyard. Thank you Step2 for letting me test this item as a part of the Step2 Toy Tester program! We had a blast.
Date published: 2020-04-05
Rated 5 out of 5
by
AirforceDiva65
from
Excellent Products
Step2 Waterpark Arcade is a superior line of high quality Kid's activities products that's very fun to play with and will definitely entertain your kid's with exciting playtime. Highly recommended
Date published: 2020-03-25
Rated 4 out of 5
by
APKB513
from
Entertainment for all ages
... at least ages 1-8! This came a great time between everyone being home and mom and dad needing to get work done. All three kids were entertained for about an hour. I just wish there was a way to store the little cups so it was easier to keep tabs on them. Thanks Step2 for letting this bunch toy test!
Date published: 2020-04-22
How is the water pressure with toy ? One picture shows kids very close to allow pinwheel to spin. I would love to read some reviews!
Hi, the pressure on the hose depends on how much you open the faucet. However you don't have to be standing so close for it to work well. My son is the one in the picture and he used it up close cause he wanted to make it spin really fast but he also used it from far away and it worked just as well. 
Date published: 2020-03-26
Can you get an extra gun??
How can I get a replacement hose? It broke the 2nd day we played with it
Can you get an extra gun?
Can you order a second hose for two kids?