Whisper Ride Cruiser™ - Red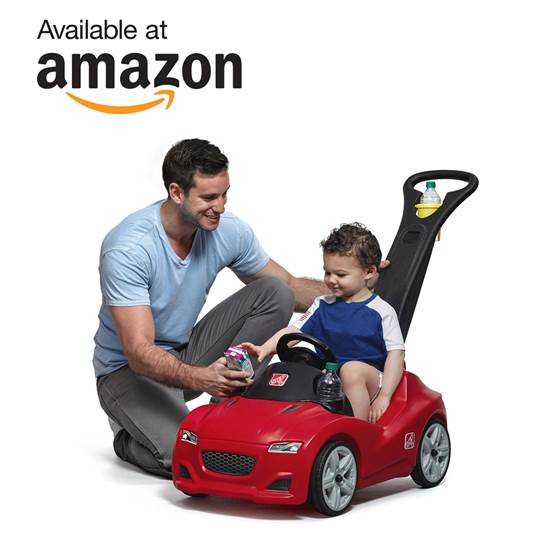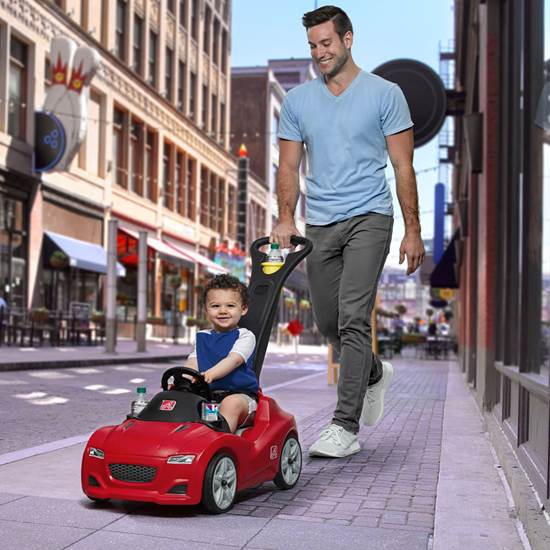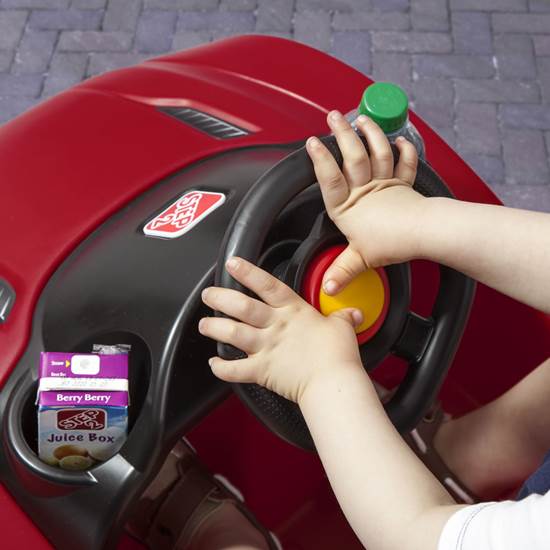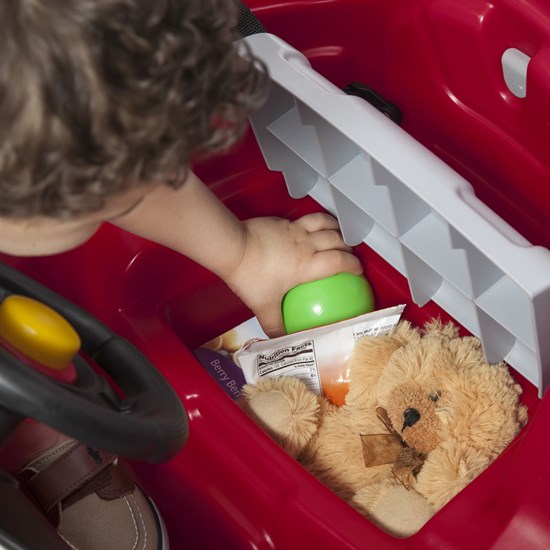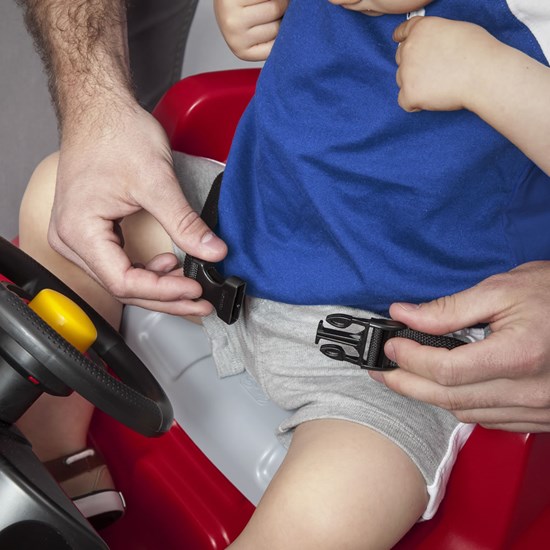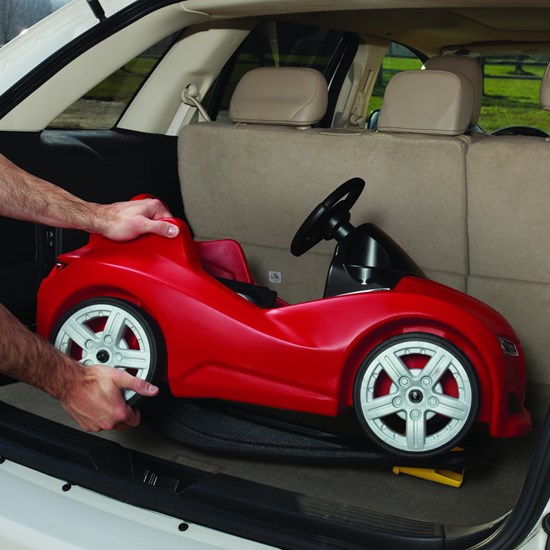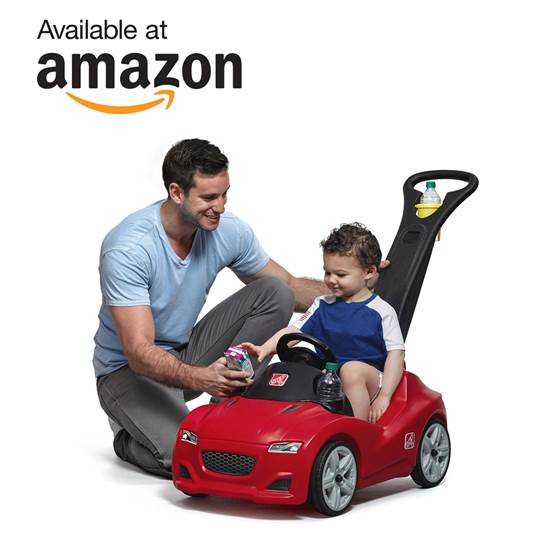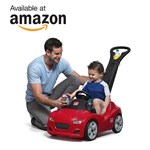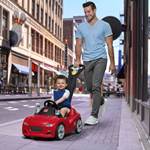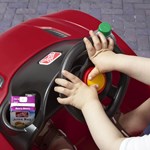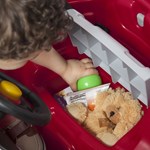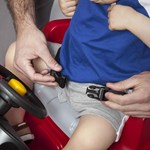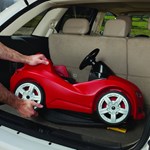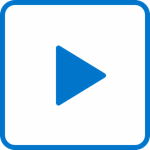 Whisper Ride Cruiser™ - Red
Your kiddo will be the talk of the town in the stylish Whisper Ride Cruiser - Red by Step2.
IS THIS A GIFT? DON'T SPOIL THE SURPRISE!
This item ships with an image of the product on its outer packaging.
Rated 5 out of 5
by
Anonymous
from
Love it!
My 3 year old son and 14 month old daughter love this car! I was surprised how easy it is to push and it seems to be a very smooth ride. I prefer using this rather than our wagon, plus it's much cuter. They like to beep the horn and pretend to steer. I love that it has two cup holders for the child and one for the adult as well. The hood conveniently opens up and can be used to store some things. (I usually throw in my keys, cell phone, a snack, etc.) Very happy with this car and it will get so much use!!I am a Step2 toy tester and received this push car as part of a sampling program.
Date published: 2016-08-03
Rated 4 out of 5
by
Anonymous
from
I am a staff reviewer; received item as sampling program
The Red Whisper Ride Cruiser was relatively easy to put together. The only issue we ran into was the black dash board was not able to be screwed in by a standard screwdriver; we had to use a power drill because the car body had no holes for the screws to connect the dash to the car. The car is very easy for our 2 year old to climb in and out of, she was all smiles while zooming around. She also enjoyed using the storage bin underneath to take her stuffed animals for a ride. Our 4 year old is almost too big, but also enjoys riding in it very much. The car maneuvers well and is easy to push - worked out very well for our family! It is also a great vehicle for a pre-teen to use to push a younger child. Our one suggestion would be to make the cup holders slightly larger as the ones on the dash do not fill all types of sippy cups.
Date published: 2016-08-05
Rated 5 out of 5
by
Anonymous
from
My son loves this car!!!
My son smiles so big while being pushed around in the car. He is a squirmer and i was a little nervous about him staying seated but the seat belt did its job. He loves pushing the horn on the steering wheel but don't worry it is not loud or annoying. The car did take my husband and little longer than expected to assemble but it is very sold and easy to push.
Date published: 2016-08-02
Rated 3 out of 5
by
MomNDG
from
Very difficult to assemble
My husband and I just finished assembling this product, so I cannot comment on the use and enjoyment of it just yet. However, I think it's important to note that both the assembly instructions as well as the assembly process are not user friendly at all, to say the least. The pictures in the manual are very unclear, and at times the steps seem out of order. The axels for the tires were very hard to fit into the little knobs, even with the use of the little plastic device included to facilitate the process. In addition, the car should have pre-made holes in which to insert the screws for the "windshield". The instructions suggest making holes in the plastic, so they should come already included, as it is quite difficult to ensure that the hole is in the correct place. Other aspects could also come pre-assembled since it is very difficult to access the small spaces with regular sized tools (not to mention adult sized hands and arms).
Date published: 2019-07-09
Rated 2 out of 5
by
Taxationistheft
from
How about better assemble instructions??
Extreamly difficult to assemble tires and metal rod. Poor instructions included.
Date published: 2016-12-31
Rated 5 out of 5
by
Anonymous
from
So much fun!
This car is amazing! My little one loves it! It's so much fun for her to sit in it and pretend she's driving. It keeps her pretty occupied when we are on family walks, or even when we go in public places like the mall! Yea I said it... the mall! It acts just like a stroller in my opinion. Just way more fun! I love how it has cup holders for baby as well as mommy! There's also storage under her seat. That's where we keep her diapers, wipes, and snacks! It's pretty convenient! The car itself glides so easily. It's very easy to push, you can even do it with one hand! All in all this whisper rider is everything you could want for your toddler! It's easy to use, has nice storage, makes walks fun for toddler, and oh did I mention it's easy to store? Yes, you can unscrew easily the big red screw on the back of the handle and it goes under the car for easy storage in a car or closet!This car has many, many pros!However it does have one con, and that is because it was a little difficult to assemble. And you need a lot of different tools.Other than that this car is AMAZING! I would definitely recommend to all my friends and all my family!I want to give a big thank you to step2 for letting me test this item as part of the Step2 toy tester program!
Date published: 2016-08-06
Rated 4 out of 5
by
Mom of Two on the GO
from
I LOVE THIS PUSH CAR
This is an awesome care for quite a few reasons 1) It looks AWESOME! 2) It handles nicely, even on uneven city sidewalks. I was surprised by this! based on neighbors push cars and perception I thought that whenever I got to a bump in the side walk it was going to be something short of a production to get the car over the bump. NOPE! ONE HANDED slight tilt back of the handle and we never missed a step! 3) The handle folds UNDER the car so that the car can fit it the trunk of almost any car. All you have to do is unscrew a knob, no tools were required. 4) The storage in the seat is pretty cool too. When my 1.5 year isn't riding in his new cool car he is putting rocks in the under seat storage space. 5) It is very easy for my 1.5 year old to climb in and out on his own. He haven't had any issues or concerns with his staying in the car after I buckle him in. 6) The seat is wider allowing more space for children who are bigger or even siblings under 4. The one thing I didn't like about the car was the assembly of the handle. I had to use vice grips and pliers at the the same time to tighten some screws. It's not every day a female is using multiple tools at one time. Overall the car is awesome! I am a Step2 toy tester and received this push car as part of a sampling program; however, this is truly my unbiased review
Date published: 2016-08-02
Rated 5 out of 5
by
Anonymous
from
Perfect 1st or 2nd Birthday Gift!
I'm a Step2 ambassador and received the Whisper Ride Cruiser to review, these are my honest opinions. The Whisper Ride Cruiser took me around 30 minutes to build without any assistance and was fairly easy to put together. My 3 year old daughter was thrilled when she saw the car and couldn't wait to take it for a spin. She immediately found the horn and loved that it made a squeak sound.I love that the car itself has 2 cup holders, which we use for a sippy cup and a snack cup. I really love the cup holder on the handle, so I can bring along my water bottle without having to carry it. Why don't more ride on toys have this?! Such a great extra feature! My husband was a fan of how realistic looking the car is and we both appreciated how quiet the wheels are. He also liked that the handle can fold down, making it easy to transport or store away.With living in Arizona, a lot of our playtime happens indoors in the summertime and we let our kids push the Whisper Ride Cruiser around our kitchen island and those quiet wheels are much appreciated lol! When we do get outside, usually in the early morning, I love that the cruiser has a seat belt! I'm always worried that my curious 3 year old will get out of other push cars if we take her near a busy street. The seatbelt solves this issue!This would make for a great 1st or 2nd birthday gift! My 3 year old is on the tall side and I can see us only using this for another year or so until she no longer fits comfortably. My 6 year old, also very tall, doesn't fit in it but enjoys pushing his sister around. The Whisper Ride Cruiser is well made and will stand the test of time!
Date published: 2016-08-04
Did anyone feel like the bar/axle the tires go onto was not long enough for the white/clear parts?
Please contact our Consumer Service Specialists at step2-company@step2.net or 1-800-347-8372 Monday through Friday, 8AM -5PM Eastern Standard Time and we will be happy to help you.
Date published: 2018-06-22
Does anyone else have issues with steering wheel not staying connected?
Please call toll free 1-800-347-8372 Monday - Friday, from 8-5 ET and we will be happy to assist you further with this inquiry.
Date published: 2018-03-27