Write Desk™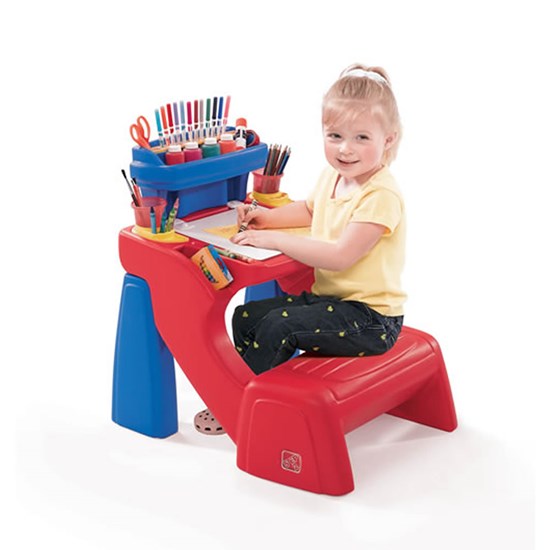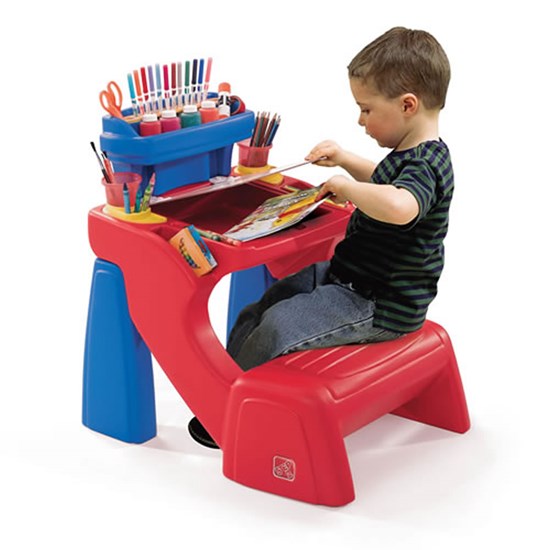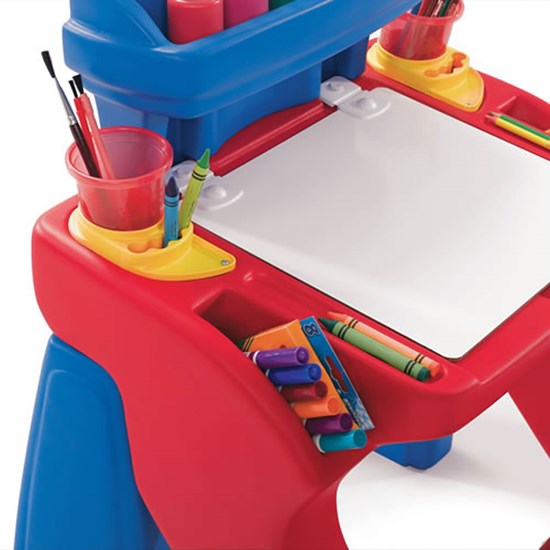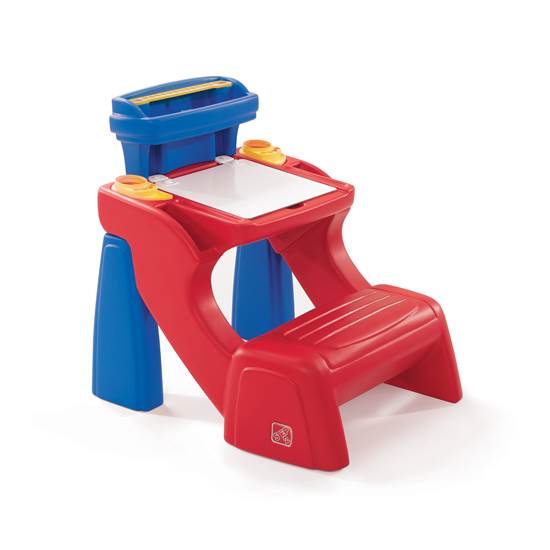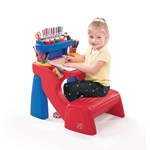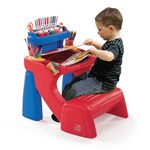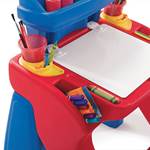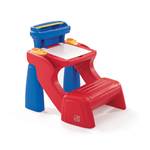 Write Desk™
Out of stock
$54.99
+4.99 shipping (via FedEx)
The Step2 Write Desk is just the right size for little artists!
IS THIS A GIFT? DON'T SPOIL THE SURPRISE!
This item ships with an image of the product on its outer packaging.
Rated 4 out of 5
by
Izzie's Mommy
from
Mommy I have to work
My 2 year uses the desk the color at and on. We can store her coloring books under the lid. I did think the lid would be more sturdy I am not sure how long it will last before I am calling for an replacement becasue it is a dry erase board, I am concerned about staining and ruining the lid with cleaning or breaking.
Date published: 2009-12-31
Rated 5 out of 5
by
Bambi
from
My granddaughter loved it!
I bought this desk for my two-year-old granddaughter for Christmas. She could not wait to get it out of the box. Her mom tells me that she sits at it and does her 'work' and wants to move it from room to room. I highly recommend this desk to other grandparents and parents.
Date published: 2009-12-28
Rated 5 out of 5
by
Anonymous
from
Just Right
I bought the Write Desk at [...] for my 2 year old daughter. She loves to color at her desk while I am working at my "big desk." There is no storage under the seat on our desk. I think the other review that mentions this must be for a different model. There is plenty of storage in this one, though. I particularly like that it isn't too big. A larger one would not have fit in our home office, and I wanted her to be able to be in the same room with me.
Date published: 2009-10-03
Rated 4 out of 5
by
Momma T
from
Great for toddlers
This desk is a perfect size and super easy to use. I have a 21month daughter and it keeps her bsy for hours and she absolutely loves it! It took about 10 minutes to assemble and was pretty easy to do. However they do put indents where the screws screw in but its actually pretty easy to make your own hole. Really easy to move around and fits great next to our desk!
Date published: 2009-12-22
Rated 5 out of 5
by
Parent of 20 month old
from
Love it!
We love this desk! We bought it for my daughter when she was 19 months old, and it has made a huge difference in her interest in painting, drawing and other art projects. It is perfectly built for toddlers. Even my husband, who is a constant worrier about the safety of various items, loves this desk. I would recommend it to anyone.
Date published: 2011-12-05
Rated 4 out of 5
by
Marie N
from
Nice and sturdy desk
Very nice desk. The only suggestion I have is to make it a little bit wider. The working surface is for standard sheets. My 1.5 y.o. baby loves ''to draw'' on a bigger one :)Also, he is a climber, so I have to keep an eye on that. Otherwise it's cool. I'm really glad we've bought this desk and my little boy has his own art corner now.
Date published: 2010-03-31
Rated 5 out of 5
by
jjreavis
from
love my step 2 products
love everything step 2 never had any issues. i would much prefer the bigger desk but we dont have that much space and our girls love to move them to what ever room they are playing in so these are perfect. will last several years. they love to store stuff under the desk top. easy to put together [...]
Date published: 2011-01-05
Rated 5 out of 5
by
Lily of NC
from
"Just perfect"
"Couldn't ask for a better desk for my 2 year-old daughter. She is absolutely in love with it! It has enough space for her to storage all her "works of art" and supplies. I enjoy to see her sitting down and draw pictures! The size is perfect for her now and in the years to come"
Date published: 2010-01-09
What type of light bulb does it take? Where can I get a replacement bulb?
You can order replacement parts through our Customer Service Department. Please call toll free 1-800-347-8372 Monday - Friday, from 8-5 ET and we will be happy to assist you further with this request.
Date published: 2018-03-27
Is this too small for a 4 yr old ?
My 3 year old little girl is pretty tall for her age & she still fits perfectly. I think she'll be able to use it until age 6 or so.
Date published: 2018-03-27