Shop Step2 By Category
Shop By Age
Shop By Brand
OUR BESTSELLERS
Water Play!
Splish Splash Seas Water Table
Little pirates will have hours of outdoor play fun with the Splish Splash Seas Water Table by Step2.
SEE MORE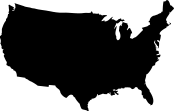 Made in USA
For 25 years, Step2 has been employing moms, dads, grandparents, aunts, uncles and everyone in between right here in Ohio to create products that bring family together.
Learn More

Retailer Exclusives
We proudly partner with retailers to offer exclusive toys such as play kitchens, playhouses, sand and water tables, and climbers online and in stores!
View Exclusives