All Around Playtime Patio with Canopy™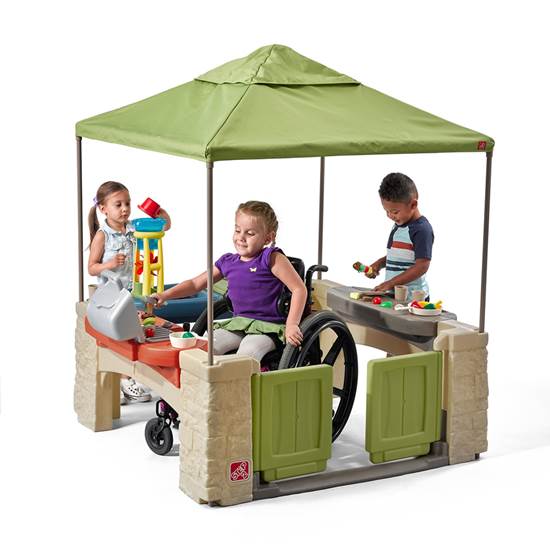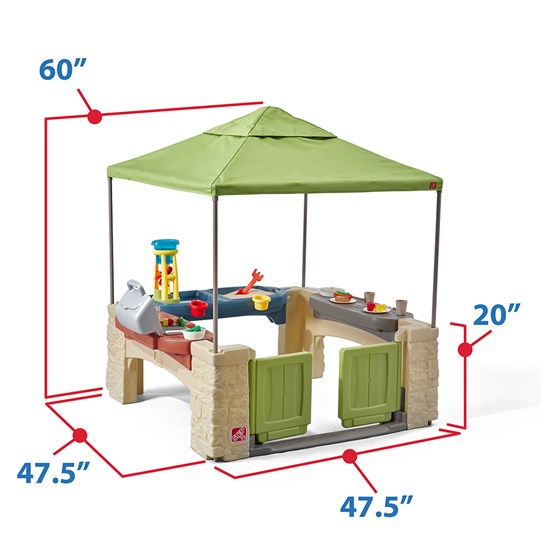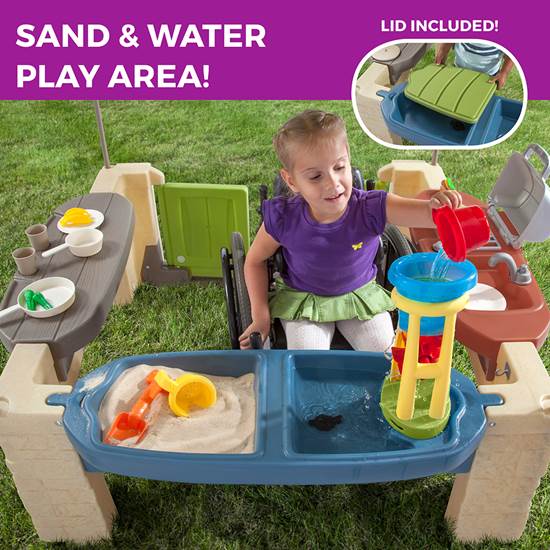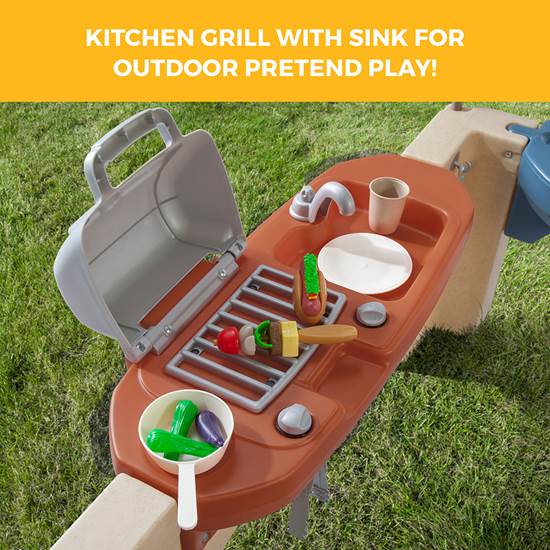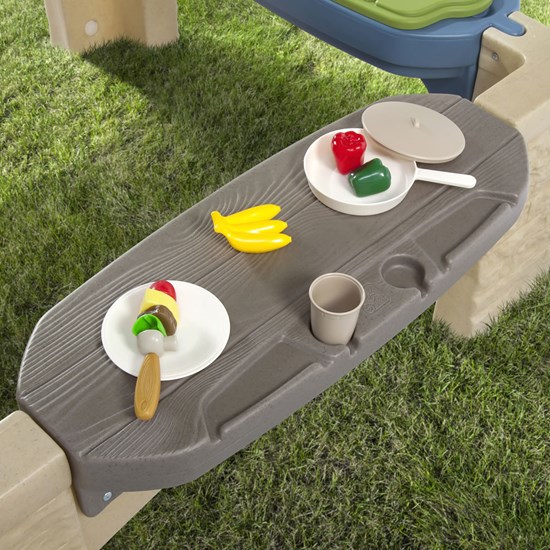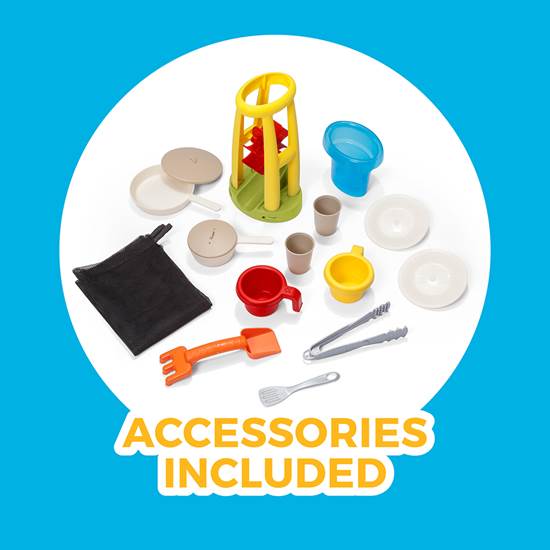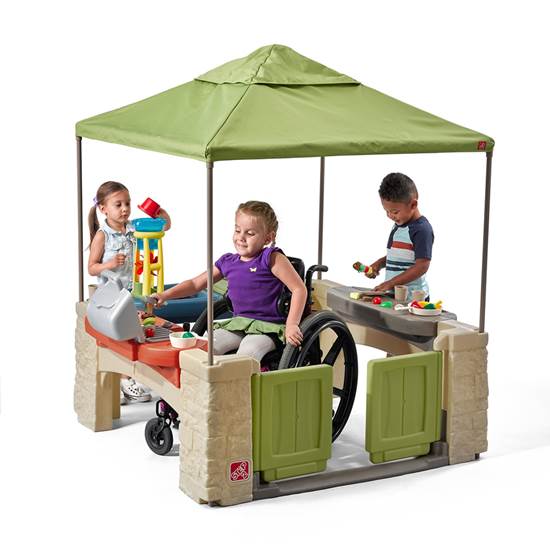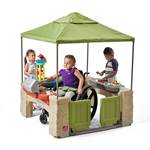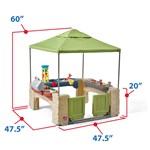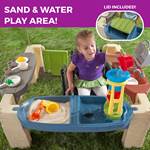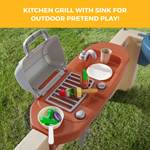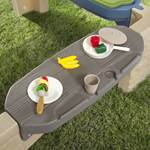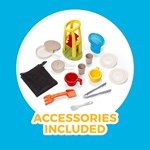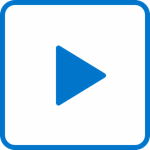 All Around Playtime Patio with Canopy™
In stock
$199.99
+4.99 shipping (via FedEx) When will my item arrive?
Kiddos can host their own backyard party with this open playhouse with canopy!
IS THIS A GIFT? DON'T SPOIL THE SURPRISE!
This item ships with an image of the product on its outer packaging.
Rated 4 out of 5
by
Anonymous
from
Great for including kiddos of all abilities
I have a 5 year old in a wheelchair and I bought it so he could play with his 2 younger sisters. I love that it's also tall enough for my 9 year old to play with them too. I love my son can get into the house but I do wish they would have made at least one side taller so his wheelchair could fit under it. That's the problem with wheelchairs he never fits under anything so he always had to lean way forward. It's not too far he can't play it's just more of a would have been nice to have. I love that Step2 is making more accessible toys!
Date published: 2017-03-30
Rated 4 out of 5
by
Cassie D.
from
Recommend for multiple reasons
I love that Step 2 has though outside the box and come up with something different that works great for multiple children and special needs. It has a great design overall where adults can easily supervise play and participate as well. I also like that they have kept with the natural looking design to coordinate with other Step 2 structure that we have already. Been a big fan of Step 2 products because of how well built and fade resistant they are. Only thing I would change is putting a drainage plug option in the sink next to grill. I have to tip the structure sideways to drain rainwater.
Date published: 2017-04-29
Rated 5 out of 5
by
Anonymous
from
Great play area for siblings
This product was overall easy to assemble for my husband. He did say that a drill would come in handy to make assembly easy. My kids were so excited to get it out together and play in it. It has a water/sand table with a fun water wheel, and it has a little grill area. This is great for multiple children because they each have a play space and can take turns at each station. Loved the double door feature and the mesh bag to keep small toys. The overall product seems pretty sturdy. We've already had one heavy rain come through and the canopy on top didn't come off or suffer damage. Thank you Step2 for letting me test this item as part of the Step2 Toy Tester Program!
Date published: 2019-05-02
Rated 5 out of 5
by
Houseoflafond
from
Fun for multiple children
Thank you Step2 for letting me test this item as part of the Step2 Toy Tester Program! All three of my children love this toy. They can play together with it and it keeps them occupied for a long time. It was not difficult to put together. All the parts snapped in easily. I wish the instructions came in color to make it a little easier to identify the parts. I also wish their were little holes to help the screws go in but it still went together quickly and easily. My children were so excited when they saw it built and set up. They play with it almost everyday. Absolutely worth it!
Date published: 2019-04-30
Rated 4 out of 5
by
Anonymous
from
An Outdoor Toy for ALL Abilities
Thank you to Step2 for letting me test this item as part of the Step2 toy tester program. I am mom to two boys- ages 3 and 6 months. My 3 year old uses a wheelchair to get around. He always wants to go inside of play houses but the doorways are always too narrow for him to get through. The All Around Playtime Patio with Canopy has a wide doorway that allows him access to both the outside and inside! The bar along the doorway is more ramp-like than other products I've seen but I do wish it was flatter/thinner- less of a bump for him to have to wheel over when pushing independently. It is nice and roomy- perfect for my son to move around and access every aspect of the patio toy but also plenty of room to share the fun with his brother, cousins, and friends. I love that it comes with the net bag to hold the toys that come with it. I do wish the height were adjustable. Luckily, my son is able to fit under each of the areas, making it easy for him to access things like the grill top and sand in the sand table, but some kids' in chairs may have trouble if their chair is too tall.Overall, I am a big fan of the fun this toy will provide our boys this summer and we are so grateful that Step2 has created an accessible toy at an affordable price!
Date published: 2017-03-09
Rated 5 out of 5
by
Anonymous
from
I would definitely but this again.
I operate a home childcare business and my kids love it. They are ages 2-6. They have incorporated the play good from the kitchen area and had a picnic the first day we put it up. They are able to practice taking turns at the grill and using the tongs are great for large motor skills and hand eye coordination. The directions were easy to follow making it easy to assemble. I would definitely recommend this as something worth the money.
Date published: 2017-03-30
Rated 5 out of 5
by
Anonymous
from
Great outdoor fun!
My daughter was in love with this immediately! She seemed to draw her attention to all of the gadgets and the grill. As a parent I really think this will be versatile. I can take it apart easily as I have a SUV and can take this the sitters house or even my parents. The colors are neutral so it can be used for girls or boys. I also love the canopy. It's nice for the kiddos to be outside playing and not have to worry about sunburns! Overall I would rate this very high. I am a staff reviewer and received this item as part of a sampling program.
Date published: 2017-02-13
Rated 5 out of 5
by
Krissy
from
We love it!
Both of my children love this! They both helped in the assembly for this as well. It was very easy to put together. They could not wait to get it outside and fill everything with water and open their "restaurant" outside! The presentation when we received everything for being a part of the Step 2 Toy Tester program was fantastic. The kids were both very excited about the welcome package from Step 2 with the Cookies and Coloring Books. They were thrilled! Thank you Step2 for letting me test this item as part of the Step2 Toy Tester Program!
Date published: 2019-05-08
What is the height of the gray table/bar side for snacks, from ground to where they'd place food?? I want to add chairs or a bench for sitting but need to make sure it's the right size.
It's approximately 17 and1/2 inches if you measure up to the bottom part of the bar. If you want the chairs to slide under there is a bar underneath/the tan color side that holds the bar up that has a 12 inch gap from the ground. If they made kiddie stools I would go for them.
Date published: 2020-03-29
Is it possible to purchase another set of the accessories that it comes with? The sand and water toys and dishes?
We do offer replacement parts, please contact our Consumer Service Specialists at step2-company@step2.net or 1-800-347-8372 Monday through Friday, 8AM -5PM Eastern Standard Time and we will be happy to help you.
Date published: 2020-01-13
Does this come apart so it can be stored over the winter?
Step2 products are designed to be assembled and reassembled. Please note to take caution as to not enlarge the screw holes.
Date published: 2019-06-24
Can this be anchored to the ground? Is it stable without being anchored?
We do not have it anchored and it's been fine during all the bad wind storms we have had 
Date published: 2019-06-23
How can I get a copy of the instruction manual for the outdoor playhouse?  Mine was destroyed.
Please open the following link to view the assembly instructions for the All Around Playtime Patio with Canopy : https://images.step2.com/media/pdfs/874100_assembly.pdf
Date published: 2019-05-24
What are the dimensions when assembled and does the canopy have SPF coating?
The All Around Playtime Patio with Canopy™ is designed to provide shade and set up dimension are as follows : 60.00 inches in Height X 47.50 inches in Width X 47.50 inches in Depth
Date published: 2019-05-08
What is the canopy made of out?
It a. Dry durable canvas.  I did spray mine with waterproofing as an extra prevention.  I keep it outside year round and has held up welll. A tale fadi g. It not that bad
Date published: 2019-03-22
We are planning to use this mostly without the canopy. Are there any plugs we can get for the holes in the corners to prevent water from getting in when the canopy is not installed?
Unfortunately, we do not have plugs for the corners of the All Around Playtime Patio with Canopy™.
Date published: 2019-01-18