Archway Falls Water Table™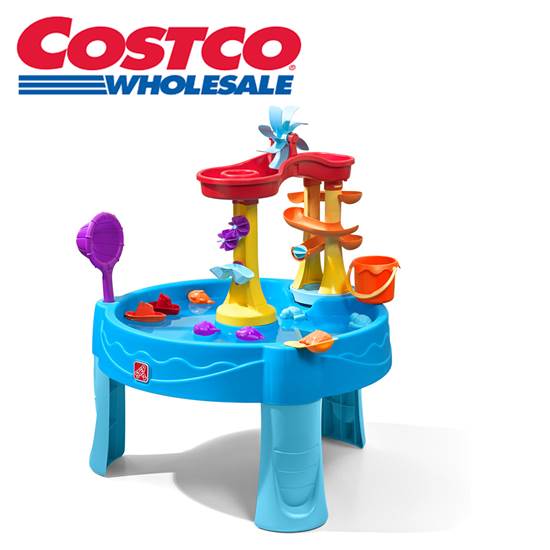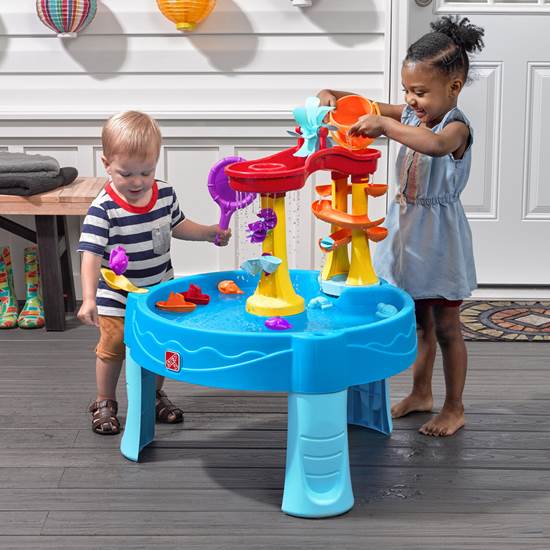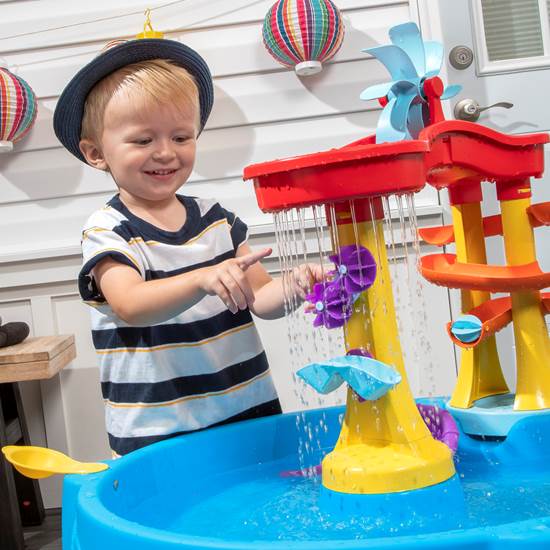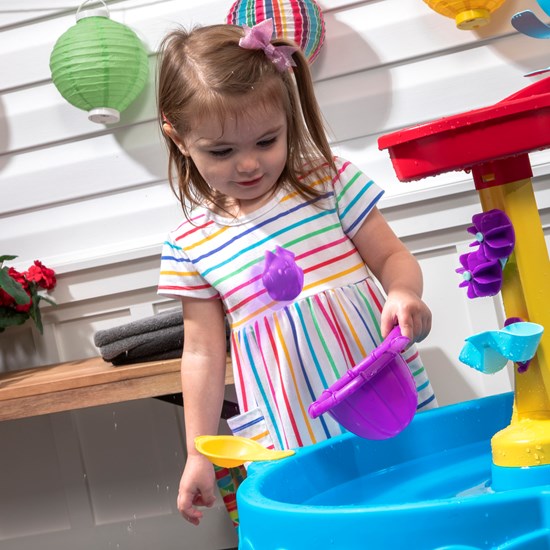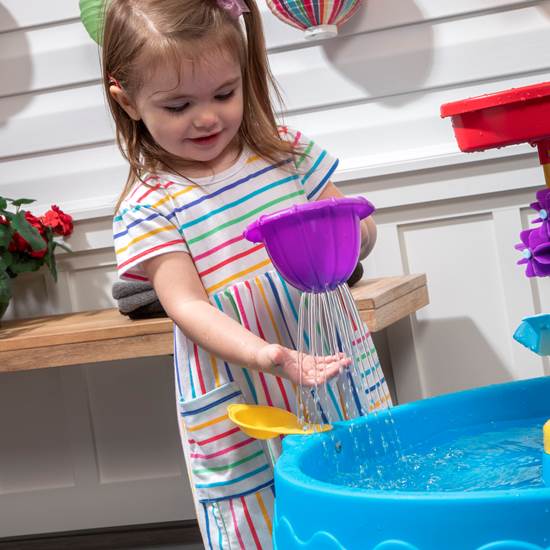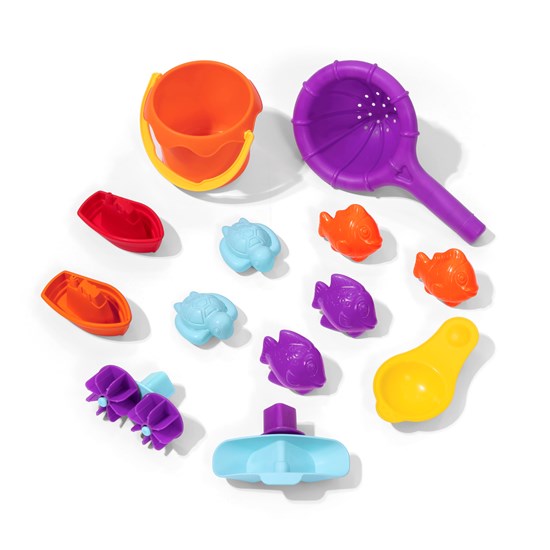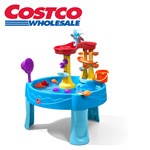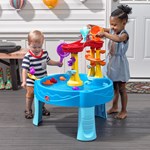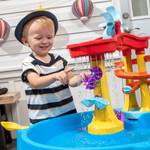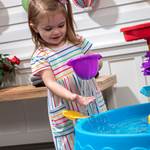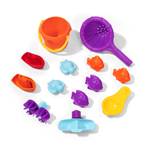 Archway Falls Water Table™
IS THIS A GIFT? DON'T SPOIL THE SURPRISE!
This item ships with an image of the product on its outer packaging.
Rated 5 out of 5
by
Brittany
from
Awesome Product!!
Before we even opened the box, my kids were in heaven over this water table!! They wouldn't even let us get all the prices out together before they were playing! The whole thing was super easy to assemble and took just a few minutes. It has been amazing for my 6, 3 and almost 1 year old!!! They can all play together and it keeps them occupied for a really really long time! They love all the different little toys that came as well as the waterfall aspect of it! Thank you Step2 for letting me test this item as part of the Step2 Toy Tester Program! at his product is amazing and we would recommend it to anyone!!
Date published: 2020-05-06
Rated 5 out of 5
by
Sarah2210
from
Fun toy!
At first I was worried about this product because my kids are almost 5 and 10, but they were SO excited to open this water table and get to playing with it. My 10 year old actually put the water table together with no problems. We received this toy in February so it was too cold to play with it outdoors. My kids wanted to play with it so badly we placed it in our big soaker tub. They put on bathing suits and got to playing. They LOVED it! They especially loved the waterfall feature and the feature that allowed you to fling fish into the upper part of the table. My almost 5 year old begs to play with it every night!
Date published: 2020-02-28
Rated 5 out of 5
by
Kat9911
from
Fun for hours!
My son is almost 3 and he LOVES this water table. He plays with it for hours outside and loves how it makes waterfall effect. He loves the small fish that comes with it too and pretends that he is fishing and he loves playing with the boats that comes with it too. Its a great water table , perfect height for taller toddlers and big enough for 2 to 3 kids to play at the same time. the design is great and makes it fun to play with for hours. The assembly is very easy , it took about 15 minutes. We've been on the hunt for a water table for our son and this is just perfect. "Thank you Step2 for letting me test this item as part of the Step2 Toy Tester Program!"
Date published: 2020-05-03
Rated 5 out of 5
by
Briggs
from
So much fun and learning!
My 3 year old was so excited to get this water table! It was raining out slide but he couldn't wait even longer so we but it together right in the kitchen! It was very easy to put together, actually my 9 year old did it without any assistance! The water table has a large enough base to slash in and the walls are high enough to keep the slashes semi contained. Table comes with several little toys, scoops, and buckets to play with the water. My son really enjoyed pouring water in different places to see what happened with it. This is a great toy to help kids learn as they play! It has a very smart design as well because the y'all part comes off very easily which makes storage a breeze!
Date published: 2020-03-06
Rated 5 out of 5
by
Sammy
from
Perfect water table!
We love this water table! My daughter has enjoyed playing with it from the moment it was assembled! Directions were easy to follow and it was quick to put together. We love all the accessories it came with! The bucket, animals and tools are a lot of fun. It'll keep them entertained for a long time! It is still cold here so we substituted water beads for full on water and it's perfect for those too! So a great sensory table also! I'm excited for warmer days to see how much use this gets! Thank you Step2 for letting me test this item as part of the Step2 Toy Tester Program!
Date published: 2020-04-28
Rated 5 out of 5
by
HuntersMom
from
The coolest water table ever
My kids are 5 and 7 so I wasn't sure how they'd play with the water table, but I pulled it out on day 2 of our Corona Virus Quarantine and it was a big hit! The kids helped me put it together and that took about 10 minutes. After we filled it up they played and played, and eventually it turned into a backyard water fight but it's all fun! The holes in the top that allow the water to sprinkle down is really neat, I love the tubes and spinner and everything else that moves with the water as it's poured on top. This table also comes with a TON of accessories to add to the fun, a bucket, a strainer, squirted fish. I'm sure it'd be a more fun for littler kids but it keep my "big kids" laughing and outside so that's a huge win!
Date published: 2020-03-15
Rated 5 out of 5
by
Wcg154
from
Amazing water toy!
From the moment we opened the box we loved all the fun colors of the water table. My son was really excited to start playing with it that he even helped assemble the toy! It was very easy to set up and no other tools were needed. Everything needed came in the box. Once it was all assembled, it was time for some water fun!! Like all other Step2 toys this one did not disappoint and I loved that it even included some water toys to play with the water table. It included boats, turtles, fishes, a bucket and a small colander scoop toy! My son loved it all. He has been enjoying the Archway Falls water table ever since it arrived!! When you pour water on the very top, it makes for a nice waterfall and that is my son's favorite part to play with. He loves just pouring water into it and making the waterfall and the archways spin. He has spent countless hours playing with the water toy and just loves being outside and enjoying this fun toy. I love how he has so much fun and is entertaining for him. It is the perfect toy for toddlers and it can definitely be used by multiple children. It's a very sturdy toy and I love that it looks like it will last for a very long time and being that we live in Florida we should be enjoying this water table just about everyday!! I definitely recommend this toy to other families who are considering a water table with endless amounts of fun for your little ones!! Thank you to Step2 for letting me test this item as part of the Step2 Toy Tester program.
Date published: 2020-03-09
Rated 5 out of 5
by
Nat0405
from
Hours of FUN!
My little ones absolutely LOVED this water table. At first, my initial thought was my two year old is going to love this, but she wasn't the only one. My 5 year old son also enjoyed playing with it. They even enjoyed taking the toys on the go with them and even in the bathtub. For my 2 year old, she is more on the smaller side so we did have to help her reach the taller piece on top, but when we gave her step stool it was perfect size for her. Prepare to have your kids entertained for hours.
Date published: 2020-03-13
This is not sold in Costco stores or online, where can I purchase it?
This product is a Costco exclusive and may be considered a seasonal item.
Date published: 2020-11-25
We bought the 4008. There are some missing parts. How do I order them?
We are sorry to learn that you are missing parts. Please contact at us 1-800-347-8372 Monday - Friday, 8:00 am - 11:00 am and 12:00 pm - 5:00 pm EST, and ask for a Customer Service representative who will assist you in order to find a resolution to your satisfaction.
Date published: 2020-10-19
I need to disassemble the water table for winter, do the legs come off? 
The table legs of the Archway Falls Water Table™ are not removable. Attempting to remove the legs may cause damage to product.
Date published: 2020-09-01
Where can I buy replacement parts for this table?
Please contact our Consumer Service Specialists at step2-company@step2.net or 1-800-347-8372 Monday through Friday, 8AM -5PM Eastern Standard Time and we will be happy to help you.
Date published: 2020-08-07
I checked Costco and this isn't something they carry, is this something from a time ago? 
We got ours in May so they may not have it anymore 
Date published: 2020-07-18
Need replacement plug was missing when I bought it
Hi! Our Customer Service Department would love to chat with you further about your question. Please call us at 1-800-347-8372 Monday - Friday, from 9-3 ET and we will be happy to assist you further with this request.
Date published: 2020-06-24
How can I order this online? I cannot find it on the menu. 
This product is only available at Costco. Please contact Costco to inquire about specific availability.
Date published: 2020-06-16
Is there a spot to add the step 2 umbrella if you want?