Ball Buddies Adventure Center™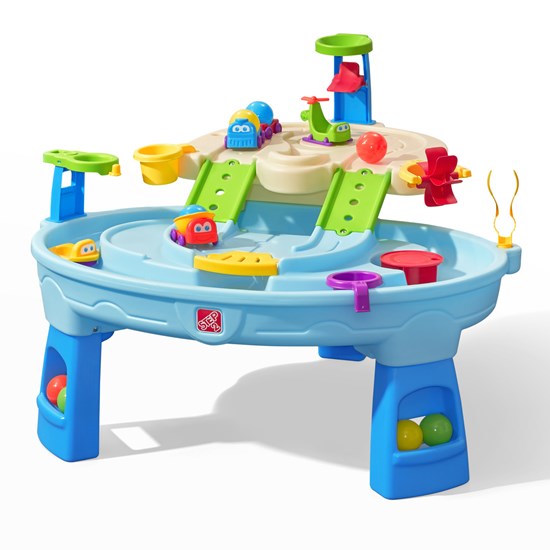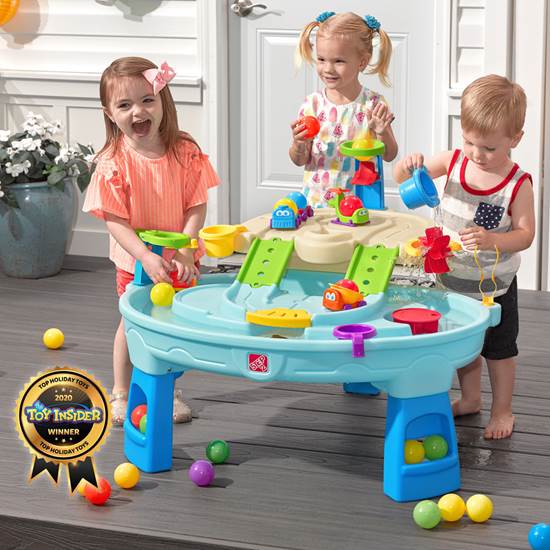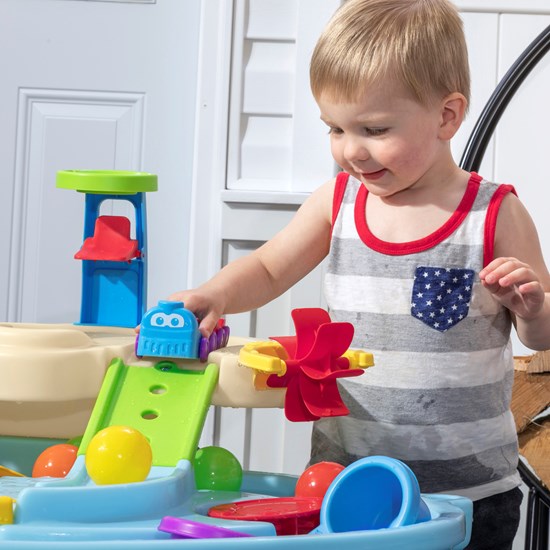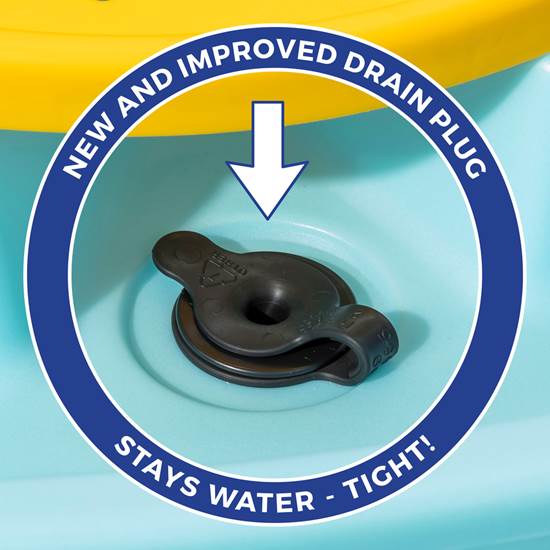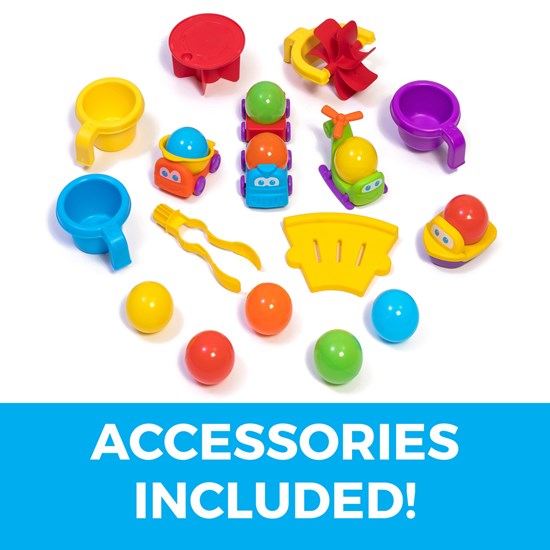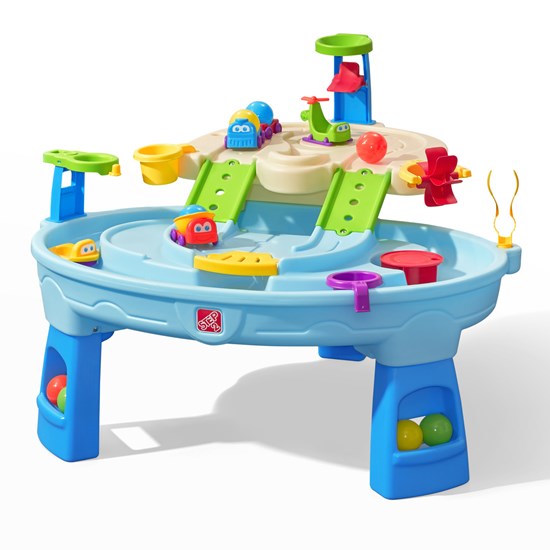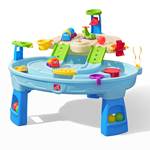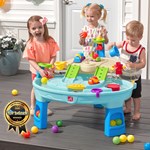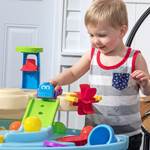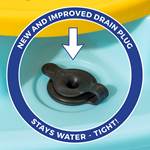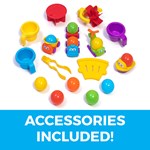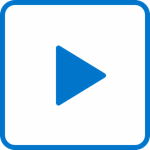 Ball Buddies Adventure Center™
Out of stock
$104.99 $99.99
+4.99 shipping (via FedEx)
Ball play meets water play with the Ball Buddies Adventure Center™!
IS THIS A GIFT? DON'T SPOIL THE SURPRISE!
This item ships with an image of the product on its outer packaging.
Rated 5 out of 5
by
Martha
from
Many Hours of Fun!
This adventure center is awesome! When it arrived my 18 month old literally crawled in the box to pull the pieces out. The pieces are very sturdy and easy to assemble. I like how colorful both the table and the accessories are. There are so many ways for children to have fun from pushing the train and other vehicles around and down the track to dropping the balls from a variety of places. We have not had warm weather to take this center outside and fill with water but my little one is having a ball playing with it even without water. I like how the vehicles and all the parts of the table have rounded edges and no sharp points. I am very pleased with the exceptional quality, the construction and the overall design. It's definitely something that will keep little ones busy for hours!
Date published: 2020-03-01
Rated 5 out of 5
by
Bob83
from
Amazing Product!
Our ball buddies adventure center arrived right in the middle of a long stretch of cold and rainy weather. It sat inside our front entry way for almost a week before it stopped raining enough that I could let my kids play with it. Once we opened up the box and completed the easy assembly, my kids had an absolute blast. They spent several afternoons outside in the cold weather playing in the water and never wanted to come in. They loved all the different vehicles that could hold the balls and float around the moat on the lower section or be pushed around the upper tier. I think this will be a toy my kids will enjoy for many years to come.
Date published: 2020-03-04
Rated 5 out of 5
by
KaylaH
from
My kids are obsessed!
This is a nice, large size water/activity table. It can easily fit 2-4 kids around it and keep them all occupied at the same time. The balls and the ramps and the vehicles makes for a perfect combination to keep kids busy. The assembly was easy to understand despite the instructions only having pictures. It took about 30 min total for me to get all the screws in. It's fun as an inside toy in the winter and outside toy in the summer. I really like the color scheme and the design is super sturdy. This activity table has been a savior for my sanity since we've had it. Highly recommend!
Date published: 2020-02-28
Rated 5 out of 5
by
mflo
from
Splish Splash Fun!
We received the Ball Buddies Adventure Center and when my 2 year old son saw it in the box, he was not happy until it was built and ready for him to play! It was quite easy to build, I did it myself with a drill (instead of a screwdriver, which was recommended in the instructions). We like the height of the table, the accessories it came with, and the fact that our son can bring his cars (he's very into them right now) and use them on the track- he asks to play with the water table everyday! We can't wait for our pool deck to be finished so that we can leave the Ball Buddies Adventure Center outside for everyday water fun :) Thank you Step2 for letting me test this item as part of the Step2 Toy Tester Program!
Date published: 2020-02-28
Rated 5 out of 5
by
FamilyWorldLiving
from
Amazing Toy Set!
My son Anthony absolutely LOVES his new Ball Buddies Adventure Center! We love that he can play with it indoors or outdoors on the patio. It's going to be perfect to play with out side once the weather gets warmer and we can add water to it. He has enjoyed playing with the balls and cars, etc that have come with it aw well. It was super easy to put together and didn't take long at all. Everything about this toy is absolutely perfect and we are so thankful to have it! Thank you Step2 for letting me test this item as part of the Step2 Toy Tester Program!!!
Date published: 2020-03-20
Rated 5 out of 5
by
Geldersheim
from
Kids love it!
I got the Ball Buddies Adventure Center™ from Step 2 for my 2 year old daughter, and she loves it. It was easy to put it together, most of it was snapping it in.Some of the activities Atachmends have diffrent areas you can place them however you choose. As soon as i put it together my daughter start playing with the colorfull balls and vehicles. she already had fun just playing without water. I filled it all up with water and she was playing with the diffrent scoopes and strainers. She let the balls and vehicles run down the roads or in the water. she placed the balls onto th specific spot onto the vehicles. She has endless fun with this. I set it up in the dinning room with a towel underneath and it does not make a lot of mess, so this way she can have fun inside and outside with her new favorite toy. I recommend this Adventure Center, because it is fun and great build!
Date published: 2020-03-04
Rated 5 out of 5
by
KristinW
from
Fun and science all in one toy!
My children and daycare kids love the Ball Buddies Adventure center! There are so many different things to discover, and it has kept them entertained all week. It arrived on a beautiful sunny day, so we had to try it out right away. Thankfully, it took less than 20 minutes to assemble. I was able to use a battery-powered drill to save some time. It's sturdy, well made, and easy to clean. As an educator, I like that this product introduces elements of science. The Ball Buddies Adventure Center has a multiple ramps, a bridge, a lever, and a water turbine to create a river. Tongs are included which help to develop small hand muscles and coordination. The children were excited to play and were learning at the same time! Thank you Step2 for letting me test this item as part of the Step2 Toy Tester Program!
Date published: 2020-03-12
Rated 5 out of 5
by
Anonymous
from
My toddlers loved it!
My boys were so excited to see this box. They wanted to play with it right away. It was very simple to set up and the directions were clear. Once I got it all set up my boys went to town. They love the different areas that there is to play in and the water made it so much better. I just laid a couple towels down. The bright colors grabbed their attention and mine also. They will play with this toy for a few years to come.
Date published: 2020-03-04
I was thinking about getting this Ball Buddies Adventure Water and sand table for my grandson how is turn one in a few weeks. Would it work for him?
When will this item be restocked?
Is this item going to be back in stock? If yes, when?
Can you attach an umbrella to this one?
How secure is the 2nd tier? Can a 2yr old lean on this without Gramma worrying about him pushing it over? Or it really secure?