Disney Pixar© Cars 3 Roller Coaster™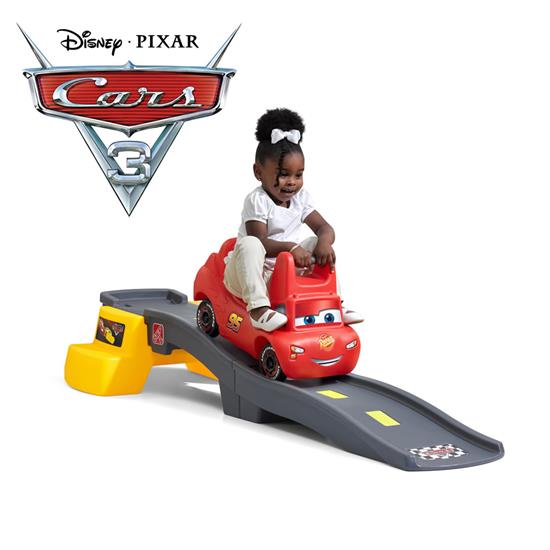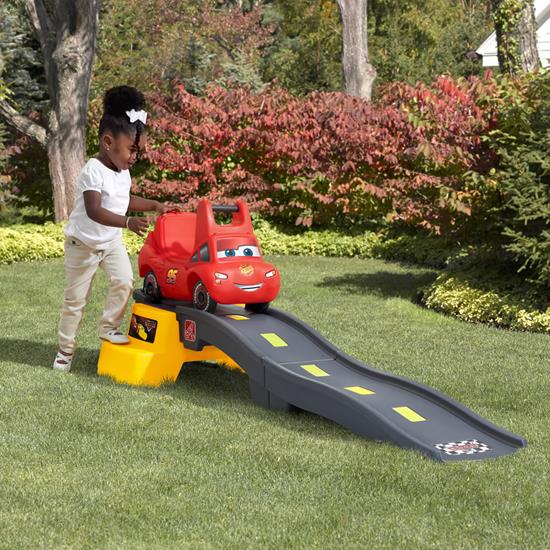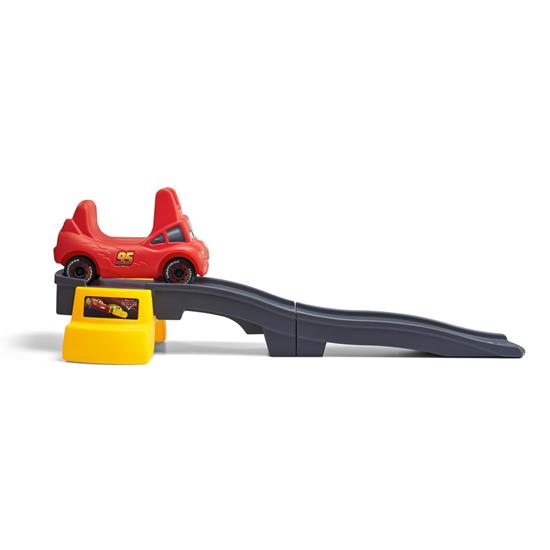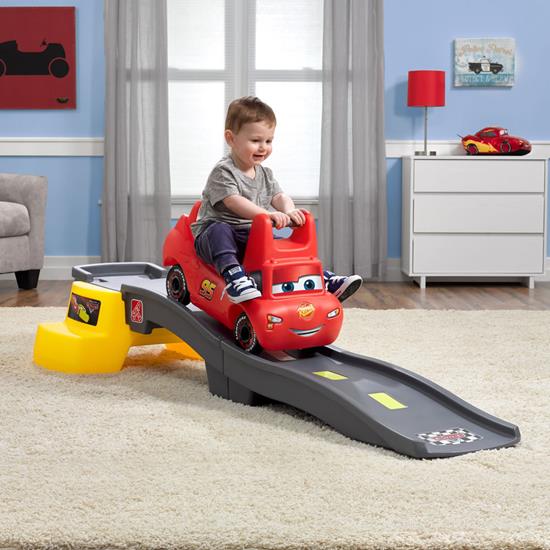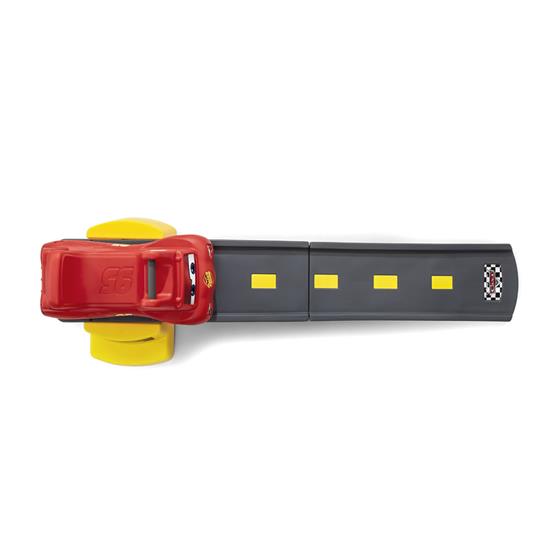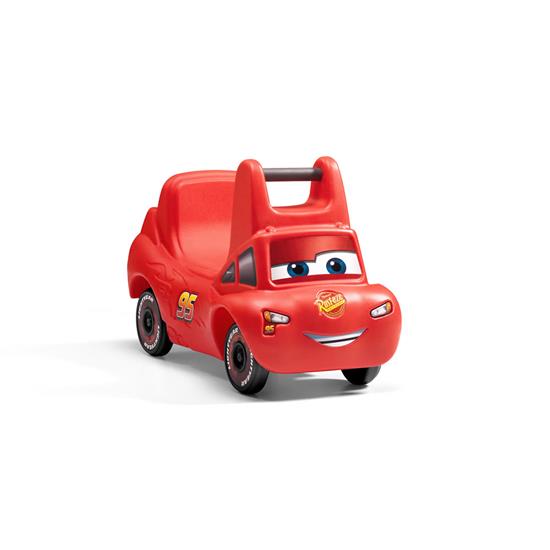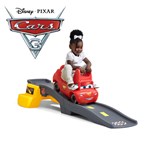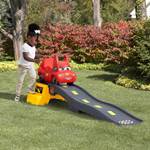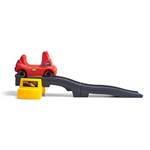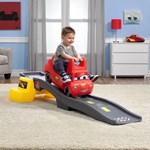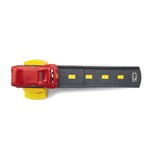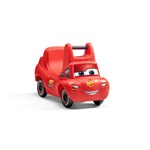 Disney Pixar© Cars 3 Roller Coaster™
In stock
$99.99
+4.99 shipping (via FedEx) When will my item arrive?
On your mark, get set, and go with the Disney Pixar© Cars 3™ Roller Coaster by Step2!
IS THIS A GIFT? DON'T SPOIL THE SURPRISE!
This item ships with an image of the product on its outer packaging.
Rated 5 out of 5
by
Mommy in Flats
from
Step2 Rolls Out Another Hit
We loved everything about this product from the easy assembly to the sturdy build. I have 4 kids ranging in age from 1-9 and luckily they all fit into the weight limit and even the 9 year old loved riding on it over and over. The only downside was that everyone wanted to play at once and no one wanted to come inside when we were done. I've come to expect quality and durability when it comes to Step2 products and this Disney Pixar Cars 3 Roller Coaster is no different. This item was kid tested and mom approved. Thank you to Step2 for letting me test this item as part of the Step2 toy tester program
Date published: 2017-09-06
Rated 5 out of 5
by
sportsm9m
from
Fun Product
From the moment I saw this rollercoaster online I knew it would be a fun thing for my 2 year old grandson who LOVES Disney's "Lighting". It did not disappoint! I gave it to him at his birthday party and all of the children immediately wanted to ride on it. It was easy for the 2 year olds to climb up on and they loved the ride down the ramp. Good idea to have an adult near by to slow the car down when playing inside. After the party fun was over, my grandson enjoys scooting around the house with the car by itself, sliding himself down the ramp without the car, and using the ramp as a road for his handheld cars. Big hit!!!
Date published: 2018-01-14
Rated 5 out of 5
by
momof2toddlers
from
My son loves Cars 3 and loves this coaster!
We saw Cars 3 over the summer and since then, my 3-year-old son has been OBSESSED with Cars. For his birthday, we decided to give him the Cars 3 Roller Coaster and he went bananas. He rode the coaster so many times on day 1 that I lost count. My 5-year-old enjoys riding it too. During quiet time, when Lightning McQueen has been put away, they race their Hot Wheels down the coaster, so there are multiple ways to play with this toy, which is always a bonus! I received this kid's coaster as part of the Employee Toy Tester program.
Date published: 2017-08-29
Rated 5 out of 5
by
Jess
from
Great toy!
Thank you to Step2 for letting me test this item as part of the Step2 toy tester program. My kids ages 4 and 2 love this roller coaster and have played with it everyday since we have had it. Assembly was very easy but had lots of stickers to add. But, thats a given with any kids toy. It's big enough for taller kids to ride on and is very sturdy.
Date published: 2017-10-23
Rated 5 out of 5
by
LCullen
from
Christmas gift!
We have yet to use this Cars 3 coaster but prior to purchase I had watched a few YouTube reviews of the product which lead to my purchase. Step2 had it delivered to my home, quickly, without any issues. This was a must have because we're in love with the Disney/Pixar Cars brand as well as all Step2 products! Cannot wait for Christmas Morning!
Date published: 2017-11-13
Rated 5 out of 5
by
Bubbles
from
Awesome Product!!
I bought this for twin 20 month old kids and a 3 year old evidently lol. They love it most used present ever I believe. The first go gave them a little start now they are thrill seekers. Will most likely be buying the bigger one in a few years.
Date published: 2019-01-03
Rated 5 out of 5
by
Ruthie
from
Amazing!
Best Christmas present for my 2 year old grandson. His sisters,4and 6, love it even more. They have so much fun on this and it's also a car he can push around the house. Out of all he received (which was a lot) this is his favorite.
Date published: 2018-01-04
Rated 5 out of 5
by
Cathy
from
Great toy
My granddaughter loves to ride the roller coaster. She is 1 year old and sits on the car perfectly. She squeals and giggles when going down the track. It was the best present she got for Christmas.
Date published: 2018-01-04
Was just delivered. Kids so excited.  No parts to assemble.  How do I get parts.  Desperate  Crying kids wanting tires on Queenie
I didn't receive the bar that connects the wheels with ours. I had to call customer service and have them ship them to me. 
Date published: 2019-04-19
Can you buy an extra car separately?
Unfortunately, we do not offer the car separately from the Disney Pixar© Cars 3 Roller Coaster™.
Date published: 2019-01-16
What are The dimensions and weith ok The boxes tris comes in?
The gross weight 65lbs Size 75 inches
Date published: 2018-09-16
Can you guys tell me if theres any locks for the wheels available for sale ? I badly need it for my daughters coaster.
Please contact our Consumer Service Specialists at step2-company@step2.net or 1-800-347-8372 Monday through Friday, 8AM -5PM Eastern Standard Time and we will be happy to help you.
Date published: 2018-01-04
I have an old step 2 rollercoaster you made years ago and was wondering if there are replacement batteries for it 
The Music in Motion Roller Coaster had a 6 volt battery and unfortunately we no longer have stock.
Date published: 2017-12-20
Is this the same  version on toyrus.com? That one looks like a larger track. This one seems much smaller. Does it have the same and down track?
The Disney© Cars3™ Speedway Coaster offered at Toys R Us features a longer track than the Disney Pixar© Cars 3 Roller Coaster.
Date published: 2017-11-23
Can you buy additional tracks to go with these Step 2 Rollercoasters?
The Step2 Rollercoasters are not designed to be added onto.
Date published: 2017-12-27