Fixin' Fun Outdoor Grill™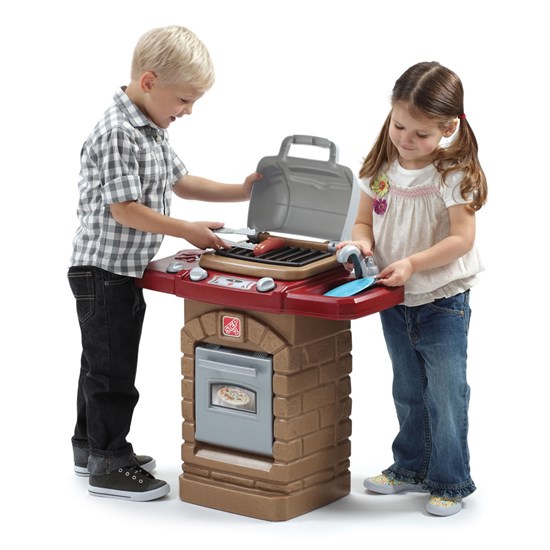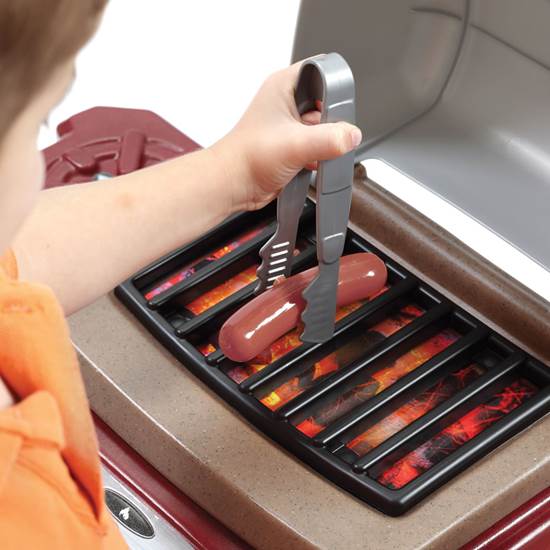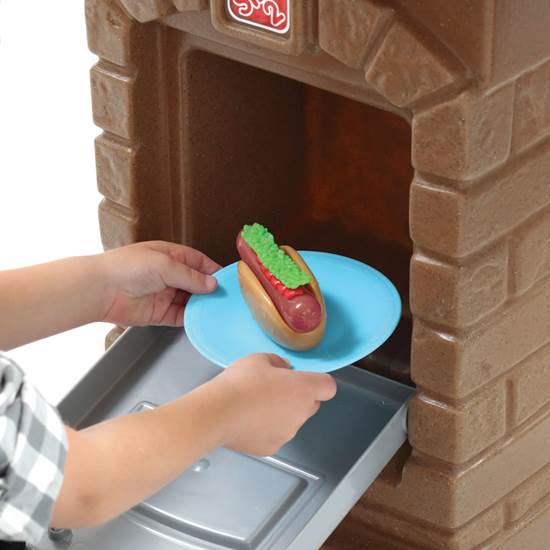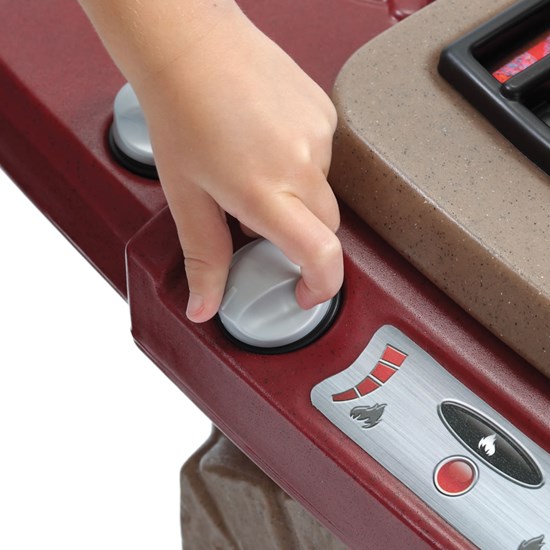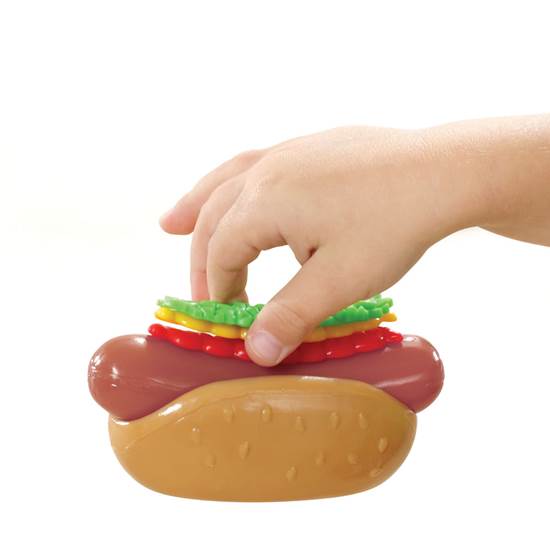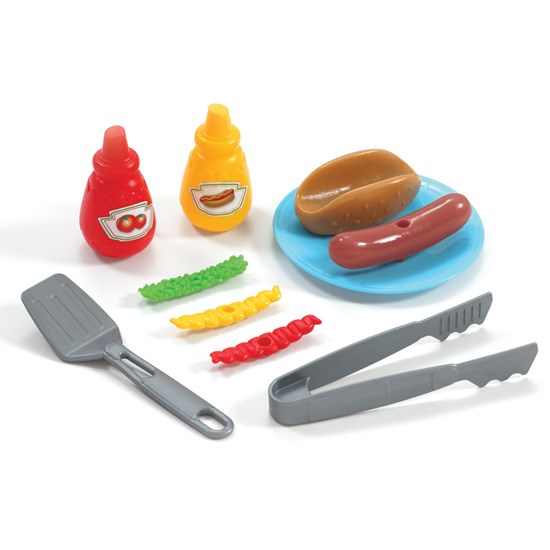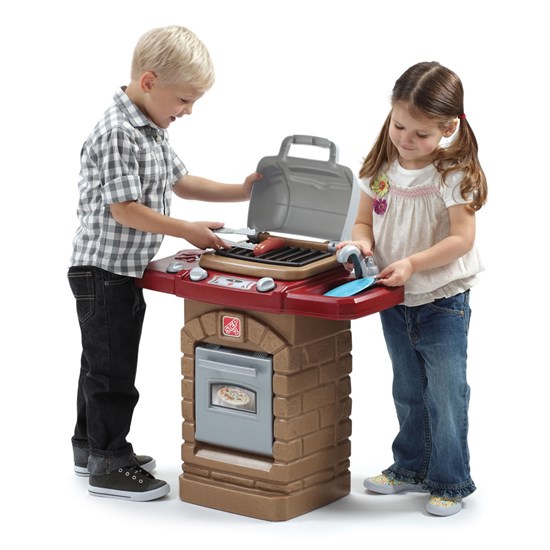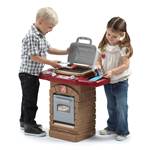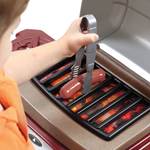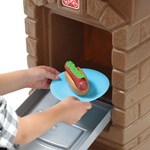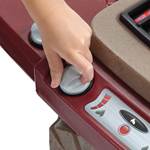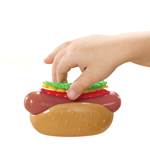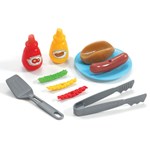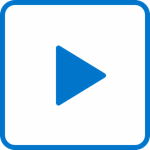 Fixin' Fun Outdoor Grill™
In stock
$54.99 $49.99
+$5.99 shipping (via FedEx)
IS THIS A GIFT? DON'T SPOIL THE SURPRISE!
This item ships with an image of the product on its outer packaging.
Rated 4 out of 5
by
melpie
from
Perfect size!
We bought this grill for our 2 year old who loves to help daddy grill!. She's on the tall side and other grills just looked too short or were too expensive. This one is a good price and a great size! She will be able to use it for another couple years easily. It did come with one broken part but it didn't end up making any difference anyhow. You can put sand in the bottom of it if you use it outdoors as a weight. We live in AZ so we bring it in and out so it doesn't fade from sun damage (just in case). Would buy again! I do wish it came with more food... but we purchased a different food set so she could grill more items.
Date published: 2018-11-12
Rated 5 out of 5
by
Real Mom Reviews Dot Net
from
Adorable Outdoor Kidds Gril
The Fixin Fun Outdoor Grill has the realistic features my kids look for in a pretend toy. The realistic outdoor brick design, clicking grill knobs, lift up grill lid and molded in side burner make it truly look like a real grill! There is even an oven space underneath which is great for storing toys when your child is done playing!The grill comes with a 10 piece cooking set that includes two grilling tools an a Stack 'n Stay Hot Dog Set which is enough for one child to play with and have fun, but if you have more than one child you might want to invest in a few more Stack 'n Stay sets!I am a Step2 Test Drive Blogger. I received products in exchange for my review and opinion. No other compensation was provided.
Date published: 2013-04-03
Rated 3 out of 5
by
Lulubella84
from
Good buy with room for improvements
It was easy to put together and the oven, burner and sink are fun additions. It would have been much better if they made the grill taller and the oven bigger (most of the other play food items can't fit in it). It says it starts for age 3 so I would expect a 3 year old not to tower over it but it is fairly short. Really if the size of it was a little bigger it would make a significant difference in ease of play. I also wish it didn't come with stickers but that they were fixed on that wouldn't matter if they get wet or maybe come with extra stickers.
Date published: 2020-04-16
Rated 5 out of 5
by
Anonymous
from
Great for a 3 Year Old
We bought this for my 3 year old son. He loves it! The condiments for the hot dog are really cute. We also have a 1 year old who has been pulling herself up to it; it is sturdy enough to hold her up without falling over on her so we feel safe if we can't always be in the same room with the kids every moment of the day. Can't wait to take it outside next to Daddy's grill when the weather gets warmer!
Date published: 2016-12-28
Rated 5 out of 5
by
Cwest
from
Perfect toy for outdoor AND indoor play!
We received this grill set as part of the Step2 Test Drive Bloggers program, and we couldn't be happier with it. My son, who loves to engage in pretend play, wants to get it out constantly. In addition to its nice design and durable parts, it can be used for both indoor and outdoor play! We are huge fans of this grill and will be using it all year round either outside or in our basement!
Date published: 2013-04-06
Rated 5 out of 5
by
Anonymous
from
Highly recommended
My great nephew uses this BBQ often. He loves to copy his father and the accessories that come with this product make that possible. Step 2 products are always high quality so last for years. We will be able to pass this down to his baby sister when the time comes.
Date published: 2016-07-21
Rated 4 out of 5
by
Kendra Hudson
from
2 girls 1 hot dog nooo.
Very easy to put together like all their products. Very durable, and always weather resistant. Only set back is I have 2 grandchildren, and it only came with one hot dog. I had to out to get extra play food. It all worked out well.
Date published: 2020-05-26
Rated 5 out of 5
by
Karen c
from
Just like the real thing!
I put this in the yard so that my daughter and nephew can play while we bbq and it's just adorable! They really act like it's the real thing. The food is a great addition! They can play for hours!
Date published: 2020-07-24
I put grill together put handle on door , but it won't stay shut it keeps opening????
We apologize that your oven door will not close properly. You can replacement doors for your Fixin' Fun Outdoor Grill™ through our Customer Service Department. Please call toll free 1-800-347-8372 Monday - Friday, from 8-5 ET and we will be happy to assist you with this request.
Date published: 2018-03-27
I see that the knobs make clicking sounds. Does the grill actually make noise? I have one where the grill makes noise and a friend of mine's child really likes it. I want to make sure that the actual grill makes "cooking sounds" or not?
No, it does not make cooking sounds.
Date published: 2018-03-27
My grandson is stationed in Germany with his partents on the AirForce base but i would love to send this to him for his birthday. Anyway I can make this possible? Thanks