Grand Walk-In Kitchen & Grill™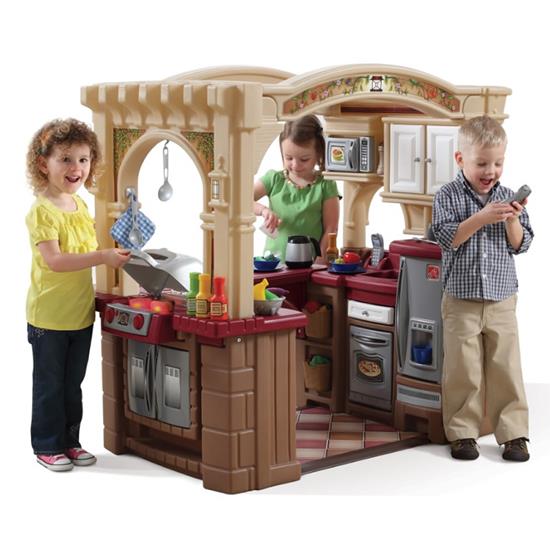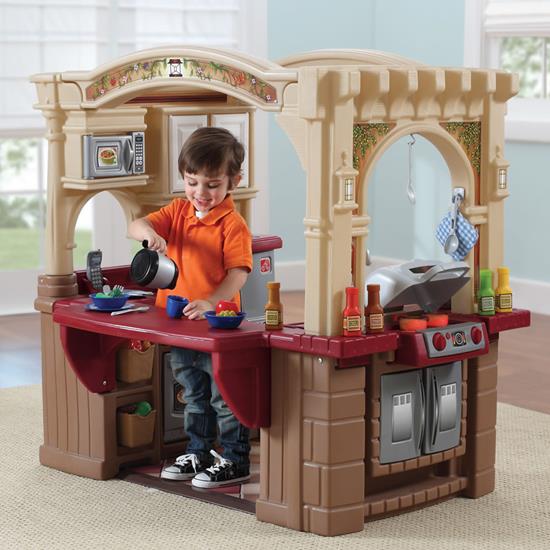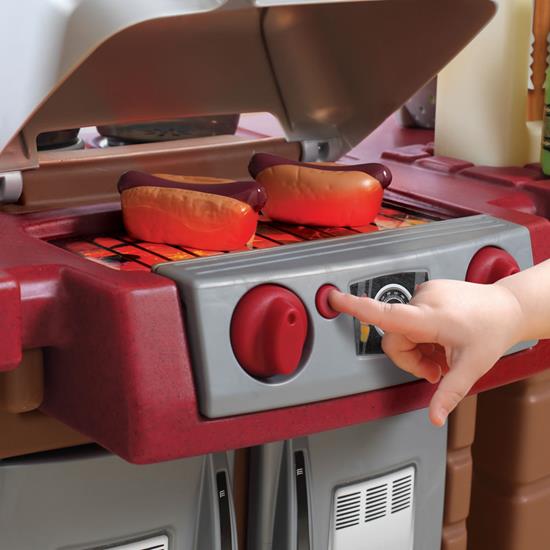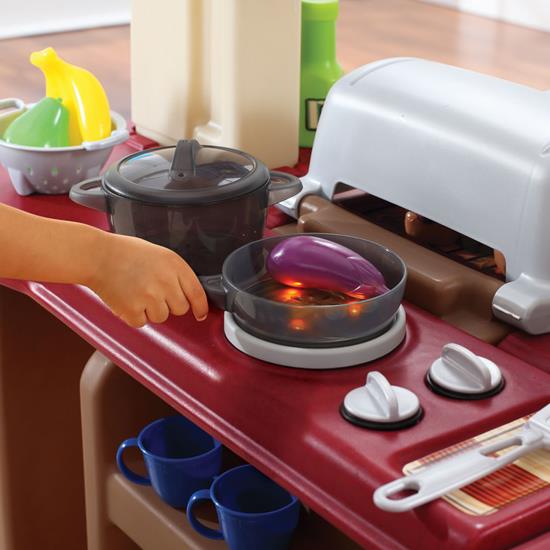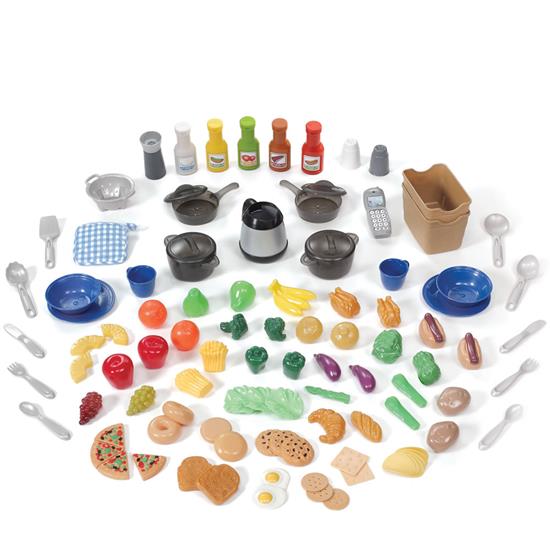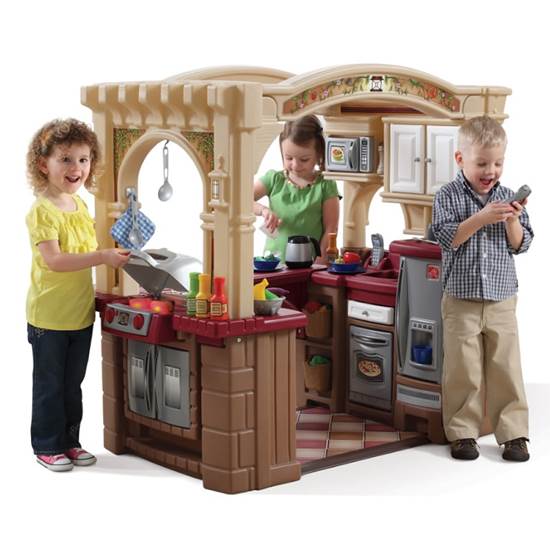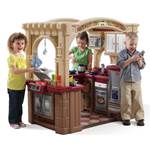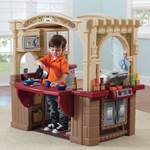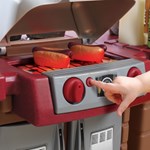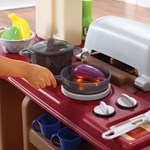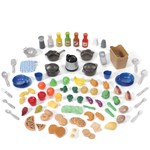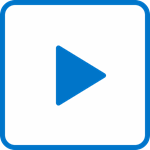 Grand Walk-In Kitchen & Grill™
In stock
$274.99
+4.99 shipping (via FedEx) When will my item arrive?
This Step2 Play Kitchen with Grill is a realistic play kitchen with all of the features a real kitchen has to offer!
IS THIS A GIFT? DON'T SPOIL THE SURPRISE!
This item ships with an image of the product on its outer packaging.
Rated 5 out of 5
by
Pam the nurse
from
Helping them grow!
We bought this for our Granddaughter and had it shipped to another state without any difficulty. It was a Christmas gift. Her parents were totally delighted with the way it went together and the amount of time and fun she has had in it. we were able to purchase this easier at the Step2 site, it was also cheaper and the shipping was wonderful. My daughter is a teacher and knows the true value of an item for it's potential teaching and learning purposes. We did get their okay before our purchase and got a two thumbs up. Thank you so much for your abilities to create something that inspires our young people.
Date published: 2014-01-02
Rated 4 out of 5
by
Old Mom
from
I am sure daughter will love it
While I think it's going to be a great sturdy toy for my child, it was not very user friendly when putting it together. It came with many screws that I ended up just not using due to there not being holes in the hard plastic and no hand space in some cases to even get a screw driver in place. Also some of the precut holes were poorly aligned. the knobs for the cabinets are loose and fall in when door pushed closed. had to do some creative engineering to keep them in place. Once everything is popped into place it seems very sturdy and tight so not even sure what the point of screwing everything in place is.
Date published: 2016-11-09
Rated 5 out of 5
by
Anonymous
from
My Girls Love It!!!
My girls (ages 4 & 2 1/2) LOVE to play with this set at home in our livingroom. They can play together or play individually. They pretend to cook, clean, shop, serve food, and love to talk on the phone!This is a high quality product that they can play with for years to come. It has so many ways for a child to interact with it. As my wife and I were putting it together, our girls kept trying to play with it before we could even finish putting it all together. We finally just let them play that first night and put the stickers on after they were in bed! LOL!I have NO complaints whatsoever...
Date published: 2015-02-26
Rated 5 out of 5
by
Chunky and Monkey MD
from
Chunky and Monkey love Step2
My boys love their Step2 Grand walk-In Kitchen and Grill. They play in the kitchen all the time and love to prepare food for mom and dad. This product is extremely roomy so both my boys can use the kitchen at the same time. However, at the same time the kitchen will take up some space. I am extremely satisfied with the product and would recommend it to anyone considering buying a play kitchen. This would make a great birthday or even a Christmas gift with the holidays right around the corner. Bottom line - real great job from Step2!I am a Step2 Mom/Dad and was provided this product free of charge for my honest review. No other compensation was given and all opinions are my own and may differ from yours.
Date published: 2012-10-31
Rated 5 out of 5
by
Anonymous
from
I will buy again and again, and recommend to everyone
I absolutely love this set. My older daughter got one like this for her 2nd Christmas and it lasted forever! So, we got another one for my youngest daughter this year. Purchasing, shipping, assembly were all super easy. In the stress of the holidays, having something go perfect is refreshing. I love Step 2 products as much as my kids ❤ Thank you for being an amazing company. I love seeing my kids happy, and having toys they can play with for years is money well spent.
Date published: 2017-01-06
Rated 4 out of 5
by
Anonymous
from
Great Size - Lots Of Features - Lacking Storage
First, I want to say I love this kitchen. My four year-old son & his friends play with it, and my 14 month-old daughter loves it, too! I love the combo kitchen with grill, and the size is great for multiple kids to play especially with the grill on the other side of the kitchen. So love it. Best kitchen I've found.Now, to be completely honest, I was disappointed in the storage. First, I wish there were more spots for storage. The area beneath the stovetop has very little use at all which is disappointing. If it was a little deeper or had cabinets that shared the same space as the under grill storage, that would be helpful. And if there were little ridges at the end of shelves to stop food from rolling off, that would be helpful, too.
Date published: 2017-03-14
Rated 5 out of 5
by
Master
from
Yes - I would define recommend this product.
Purchased for my grandsons 2nd birthday and he loves it. First thing he did was pick up the salt shaker to put salt on his eggs! Then tried to taste the "Ritz" crackers- the real ones are his favorites so he was a bit taken back by the fake ones. Next morning straight back to the kitchen. I think it will be a favorite place for a while. (When he's not playing his new drum set)All in all, quite happy with the purchase- but then I didn't have to put it together- that's what dads are for. My son did mention a few mishaps. Screw holes didn't all line up with where they should be. Microwave door was offset -so he had to reset it. He said colored photos would have been very helpful. But all in all he stated- it's sturdy - it's not going anywhere.
Date published: 2016-10-24
Rated 5 out of 5
by
Anonymous
from
Love this kitchen!!
Awesome kitchen. I recommend calling customer service and upgrading the microwave key pad, it only cost $15 with shipping. This kitchen is sturdy and well built. Allow yourself plenty of time to put together. It's not complicated but the two beams on top and the counter took my husband and I quite a bit of time to lock in place. There are lots of sound effects, the grill, stove, phone and microwave (if you upgrade the keypad). This kitchen is loaded with accessories, pots, pans, dishes, utensils, coffee pot, oven mitt and lots of play food.
Date published: 2016-12-23