Little Helper's Cart & Shopping Set™ - Pink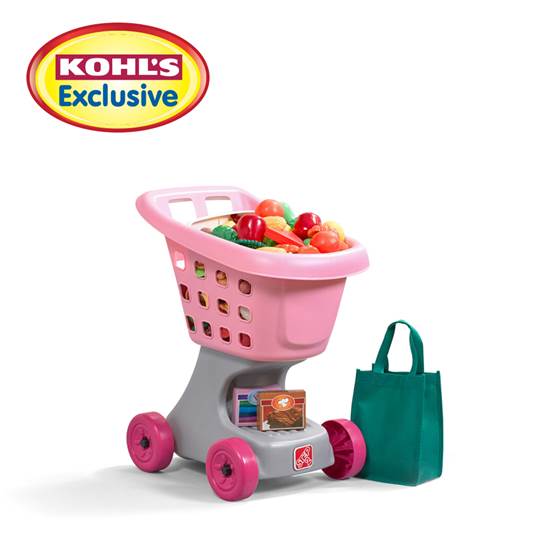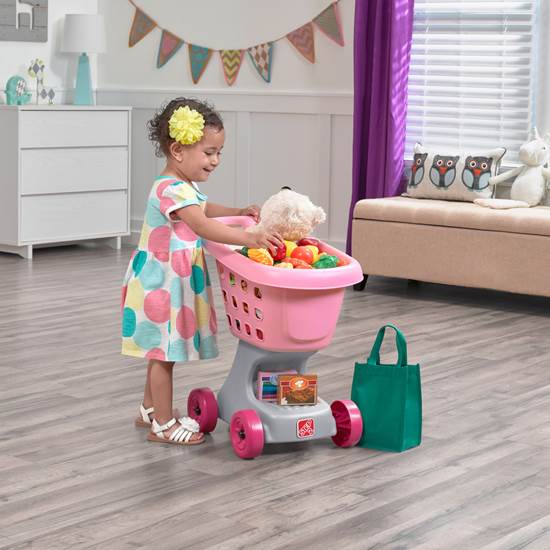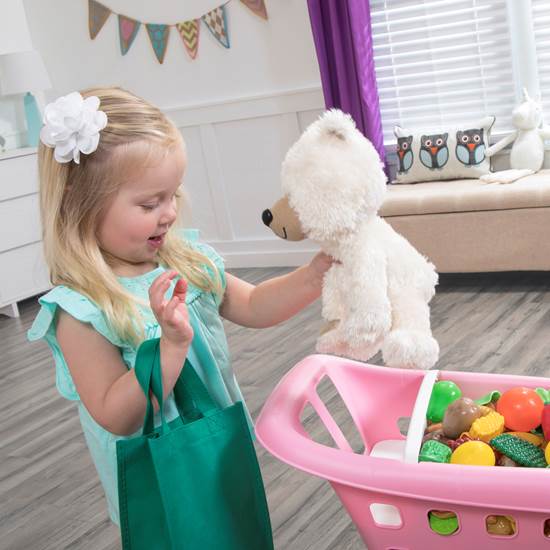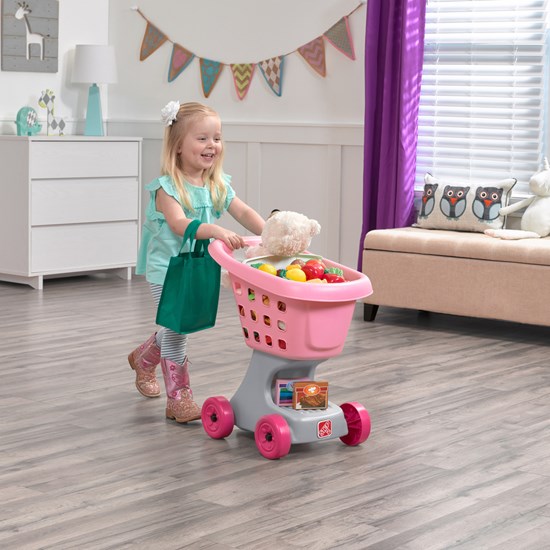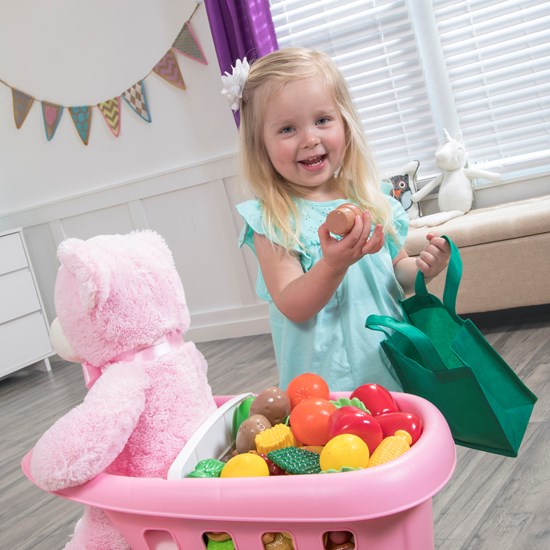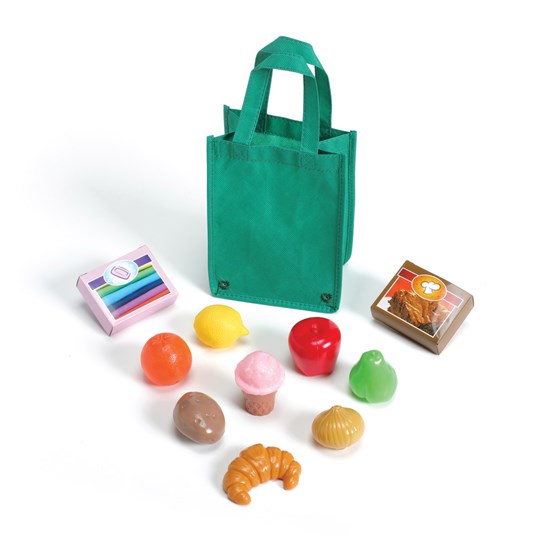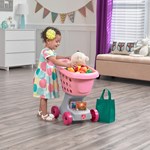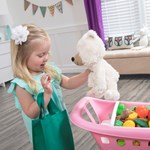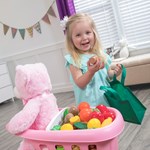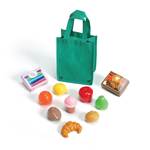 Little Helper's Cart & Shopping Set™ - Pink
Have tons of fun pretend grocery shopping with the Step2 Little Helper's Cart & Shopping Set™.
IS THIS A GIFT? DON'T SPOIL THE SURPRISE!
This item ships with an image of the product on its outer packaging.
Rated 5 out of 5
by
witchykitty39
from
Hours of fun
My 3 year old twins love their Little Helper's shopping cart and shopping set. They literally spend hours "shopping" and push their carts all around the house. The love to be just like mommy, and this toy gives them that.
Date published: 2019-01-23
Rated 5 out of 5
by
Kba525
from
Fun on the move!
This has been hours and hours of of non-stop fun. My granddaughter has played in her room and pretended to be shopping at the store, we take the buggy to the park with us and she has her baby doll in it and she pushes around track as I walk. It's made out have a great fit quality material has held up wonderful and as she gets older the possibilities are endless with it three ways that she's interacting and playing with the buggy/cart.
Date published: 2020-01-25
Rated 5 out of 5
by
geri
from
THE PERFECT GIFT!
Our 2-year-old granddaughter is loving her new shopping cart. She spends lots of time placing her doll in and out. It's sturdy. She can push it outside. We also love the color.
Date published: 2020-04-05
Rated 5 out of 5
by
Atrain1
from
Great Gift for 1 Year Old!
Gave the Little Helper's Shopping Cart to a 1 year old for their birthday, and it was a huge hit! Parents loved how stable it was and that it gave another place to hold other toys. The 1 year old is just starting to walk some, so that was a great gift for her to help her become more steady on her feet. She didn't love having her baby doll in the front seat, but I am sure as she grows into this toy, she will enjoy this feature. I am sure that she will be able to enjoy this toy for many years due to the all Step2 products holding up so well.
Date published: 2020-01-27
Rated 5 out of 5
by
lorijlach
from
So cute and realistic
My youngest 2 year old grandson loves it. I put it together without any problems and it runs smoothly on carpet.
Date published: 2019-12-21
Rated 5 out of 5
by
Sand
from
Perfect size for 'shopping'!
Product was easily assembled and looks great. The shopping set is cute
Date published: 2020-02-27
Rated 5 out of 5
by
Hayleyc925
from
Shop till ya drop!
I had the opportunity to purchase the Step 2 Little Helper's Cart & Shopping Set for my 1-year-old niece as a birthday present. This shopping set is absolutely adorable, as it features an adorable pink shopping basket, and magenta wheels. This product is well-designed with young walkers in mind, as the wheel base is sturdy and offers perfect support for small toddlers. My niece loves to push this shopping cart around her entire house, and enjoys flaunting her tote bag filled with an assortment of play foods. I love that the foods are made of sturdy plastic, and can be washed easily. This toy offers plenty of opportunities for symbolic play, categorization, color learning, etc. Overall, the Little Tikes Little Helper's Cart & Shopping Set offers endless hours of entertainment for our family. If you are looking for a toy appropriate for young toddlers, with everything included, this product is sure to be a hit!
Date published: 2020-04-15
Rated 5 out of 5
by
Laydiiria
from
Adorable shopping cart!
My son loves this shopping cart! He enjoys play shopping and this was exactly what he needed. It's super easy to put together. It took me under 5 minutes to put it together. The quality is great and it's easy to keep it clean. My son plays with it almost everyday and we haven't had any issues with it. I would highly recommend it!
Date published: 2021-06-17
How do I order replacement parts ?
Replacement parts availability and cost can be obtained by contacting Consumer Services toll free number at 1-800-347-8372 Monday through Friday between 8am and 5pm EST.
Date published: 2021-01-19
How deep is basket? 
About a foot deep
Date published: 2020-07-20
What kind of plastic is the playfood set made of? There are no recycle codes on them. Thank you! 
The play food is made of Polyethlene.
Date published: 2019-11-04
Purchased little helpers cart and wheels were not included in the box. How do I order?
Contact step 2 and let them know the wheels were not in the box and they will make it right with you.
Date published: 2019-01-08
Is the Navy/Green cart color promised with this set?
The Little Helper's Cart & Shopping Set™ arrives with the Navy/Green shopping cart.
Date published: 2018-04-09
I want to purchase! Kohls does not have. How can I get from Step2 store?