Naturally Playful® Adventure Lodge Play Center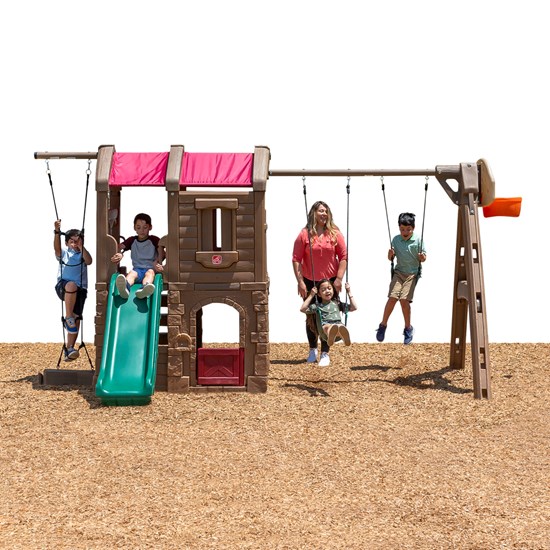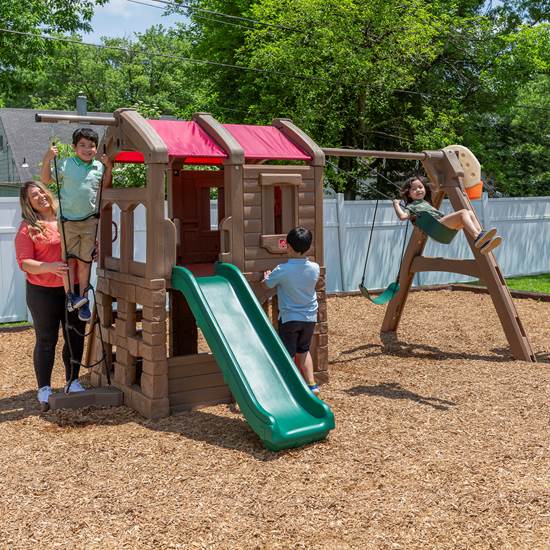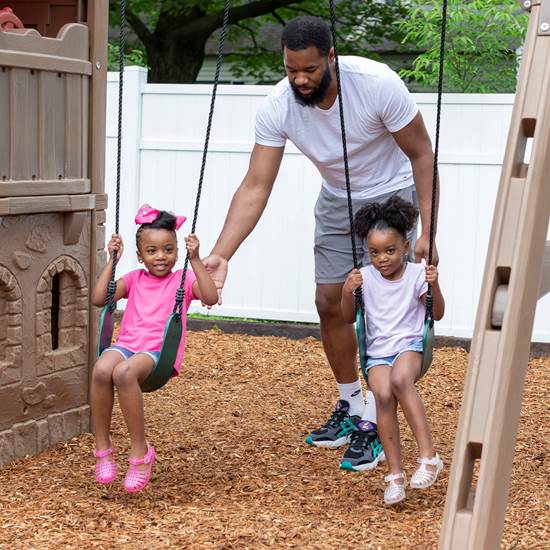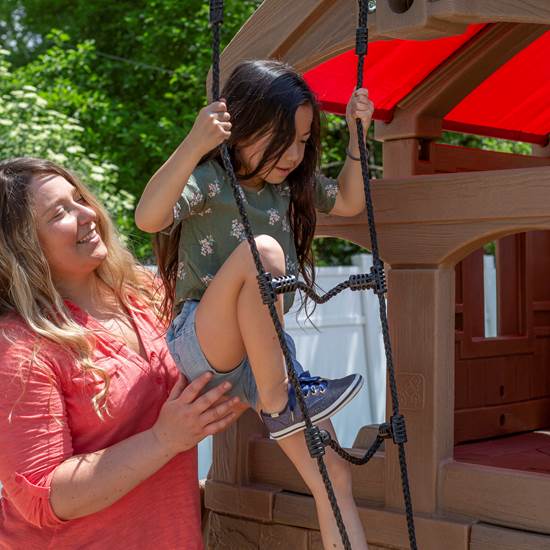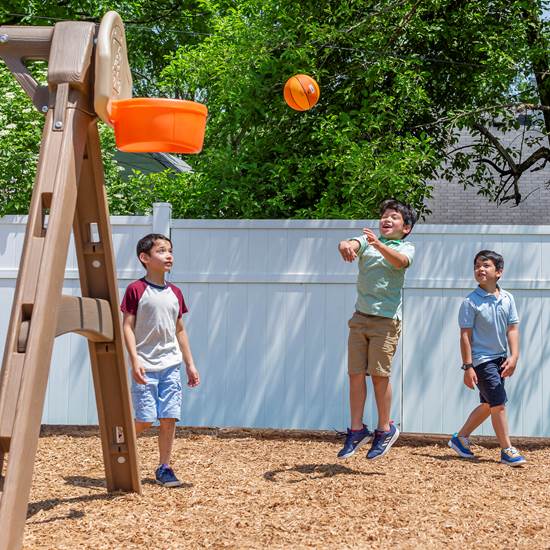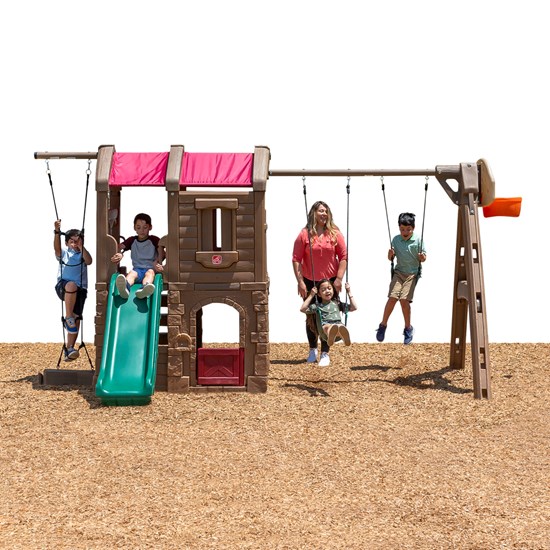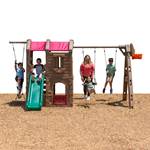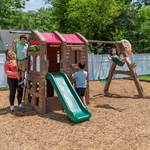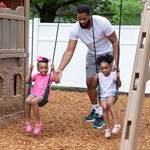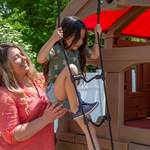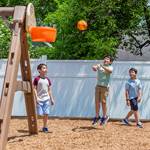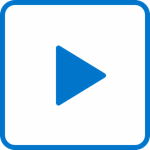 Naturally Playful® Adventure Lodge Play Center
In stock
$1,429.99 $1,299.99
+$99.99 shipping (via Truck)
IS THIS A GIFT? DON'T SPOIL THE SURPRISE!
This item ships with an image of the product on its outer packaging.
Rated 4 out of 5
by
mom of a 2 year old
from
great for a 2 year old!
I purchased this set for my daughters second birthday. We were a little worried about the swing set being to big, but were in love with the slide and house. It turns out that she LOVES the swings and is ok with the slide. She loves playing in the house...and so does our 40 lb dog. The only downside is that the instructions are not clear. My husband managed to get most of it together on his own. We finally figured out how to attach the swings, but it was difficult. We are very happy with the set and look forward to cooler temperatures so she can enjoy it more often. Overall I am thankful we purchased the larger playground so that she can continue to use it for years to come.
Date published: 2011-08-02
Rated 5 out of 5
by
Grammy
from
Great product for toddlers.
This will be a great playset for our grandson who is almost 18 months old. We bought it because of the many play features and ability to switch out baby swings with the toddler swings provided. We have had it about two weeks and so far he loves it. He is too small for the rope ladder but he will grow into that feature. He loves the multiple levels and is able to maneuver the steps on his own. Assembly was not hard but there were screws missing that we ended up purchasing on our own rather than waiting for them to be shipped. Arrived on time and took about 4 to 5 hours to assemble with the step by step instructions.
Date published: 2017-09-27
Rated 5 out of 5
by
newmama
from
Wonderful playset!!
We researched SO many swingsets and ended up buying this playset for our son's 1st birthday. Must say: What a great buy!! Everyone at his party had a blast on it...we had ages 1-6, and they were playing with it all afternoon! Playdates have been great so far...all the kids want to do is play on this. One of the best parts is the playhouse that's attached...the children really enjoy climbing and playing in it. Love the plastic as well...sturdy, and don't have to worry about splinters. The only thing we had to add was a baby swing for our son. He walks and can play in the playhouse, but won't be able to use the regular swings for awhile. Would highly recommend this playset!!
Date published: 2012-07-21
Rated 3 out of 5
by
Nicole
from
Missing Hardwade
The playsst is still waiting to be complete as last weekend (Sat) we began to put it together but was missing a significant amount of hardware to assemble it. We had to wait till Monday to call for replacement pieces and it took another week to arrive. Hopefully we can have it done this weekend. Also the main house of the play set pieces did not easy fit in, took 3 of us just to get that part set up and took longer than I would of expected. The directions are only close up pictures and contain over 100 steps. Although we had difficulty the quality is very good. So once we are all settled we will be happy to put another review that is more positive.
Date published: 2017-10-22
Rated 5 out of 5
by
Anonymous
from
Love, Love, Love this swingset!!!
This swingset is awesome and looks great in our backyard. My son is 15 months old and can utilize every aspect of this swingset, he can climb up the steps and go down the slide on his own safetly. I agree that the swings are too high but easy enough to make them a little longer. My son absolutely loves playing on his new swingset and its hard to tear him away from it when its time to go inside. The upper level is a little filmsy for me at a 150lbs but is completely sturdy for kids and the suggested weight limit. We love this swingset and i think all the neighborhood kids will definitely be jealous!!!
Date published: 2011-05-18
Rated 3 out of 5
by
Dad Assembly
from
Good product but assembly problems
It's a great playground set when completed but lots of small problems with assembly. One of the bolt holes to assemble the tower simply was never drilled, so I eyeballed it and drilled it myself. Three of the other holes to connect the walls were so off center that I had to re-drill them for them to lineup enough to put it together. Additionally there was so much flashing from the injection molding process that all of the drainage holes in the floor of second levels were plugged (at least 20). As soon as I had the design figured out I took every piece to the Dremel tool before bothering to try assemble it, then it went a bit better. If you plan to assemble this yourself you need a power drill with a half inch drill bit and a half inch socket and a Dremel tool with an extension cord. Don't forget to bring your patience.
Date published: 2018-09-26
Rated 5 out of 5
by
ChiTownMom3
from
Love it!
Our 3 year old is in love with this in his backyard! We have a 3 year old and 6 months old twins- I'm sure we will get many years of use from this. I spend a lot of them researching which option to select as our yard is very small. This fits perfectly! Very happy! We did order a baby and toddler swing separately.
Date published: 2019-07-12
Rated 5 out of 5
by
Brian Boston
from
Good Decision
We had strongly considered Suncast and Gorilla systems from [@], but after several families recommending we stay away from wood due to durability and maintenance issues, we went with the Step2 set. Good choice. This set works well with younger kids and surely will do better in the elements than the wood. Best part about the entire set was the instructions, they were very clear. Setup took about 5hrs (If was 100F outside) and went together exactly as described. Guess this is what happens when you have 'English as a first language' folks writing the directions. Our son is almost two and this set is perfect for him to grow with as well as easy to move if needed because it doesn't weigh 700lbs.
Date published: 2012-07-16
Can you attach your own baby swing instead of the swings included?
Yes. We had our own baby swing attached and it worked perfectly!
Date published: 2021-05-18
Is the unit water resistant ? Safe around lawn sprinklers 
Yes it's all plastic
Date published: 2021-04-30
Can the hardware set be purchased separately?
Please contact our Consumer Service Specialists at 1-800-347-8372 Monday through Friday, 8AM -5PM Eastern Standard Time and we will be happy to help you.
Date published: 2021-02-26
I saw the Max weight the of the swing is 75lbs, but I was wondering if you can switch out for a swing that holds adults or will the structure itself not support the weight? 
The structure itself is not designed to support more weight because the swing set itself is plastic. The metal bar across puts too much stress on it with additional weight. 
Date published: 2021-02-19
What is the recommended way to get tree sap off the slide?
I use hot water and some soap to scrub off anything on the set. 
Date published: 2020-08-06
Can I buy replacement red fabic roof pieces?
Yes. They are available on the Step 2 website. Be prepared to replace it every year, though. We purchased a replacement last year and it is faded again. 
Date published: 2020-06-18
What is the total weight Allowance for both swings
The Adventure Lodge Play Center has a maximum weight capacity of 75 lbs per swing.
Date published: 2020-06-16
Has this set or the set with the glider been discontinued? I love this set but I can't find it in stock anywhere. I'll wait if I can purchase this one otherwise I'll have to find a different one. 
Walmart has it. It wad Out of stock when I first checked but I stalked it until it came back in stock. I just ordered it last week and I got it already. Walmart has the best price so I suggest keeping an eye out for it there! 
Date published: 2020-06-29