Playmats - 24 x 24 inch™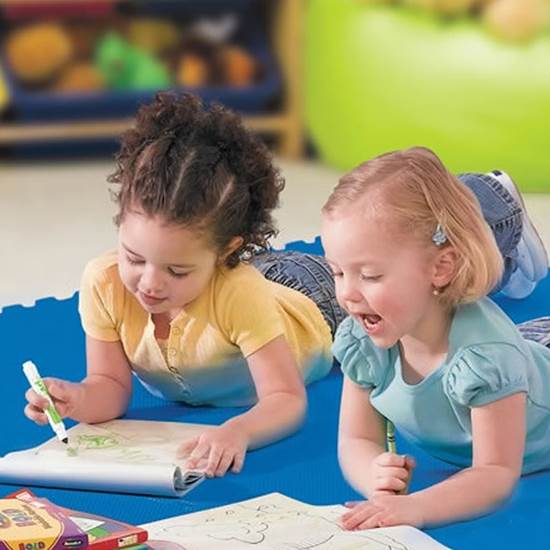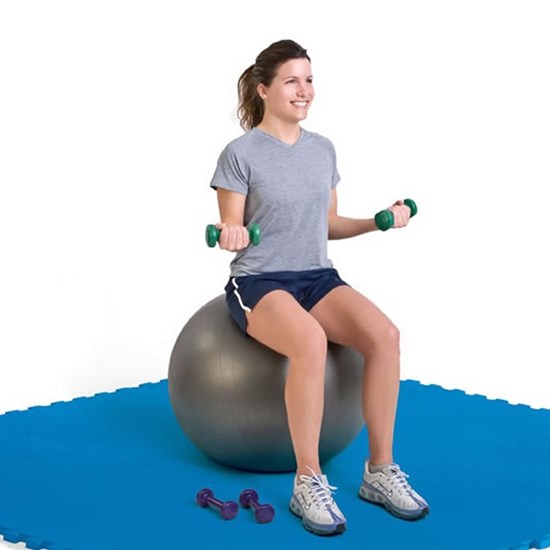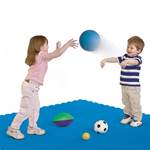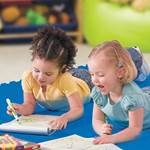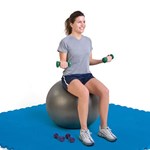 Playmats - 24 x 24 inch™
In stock
$26.99
+4.99 shipping (via FedEx) When will my item arrive?
The Step2 Playmats - 24 x 24 inch are a set of 4 extra thick mats that are perfect for on floor activities.
IS THIS A GIFT? DON'T SPOIL THE SURPRISE!
This item ships with an image of the product on its outer packaging.
Rated 5 out of 5
by
Anonymous
from
Thanks Step 2 for a wonderful product!
These are the best playmats - - I teach early childhood music and movement classes and use them in my studio. I recommend them to all my parents to give their babies the best start with their movement development. They are non-toxic, thick enough to provide the right support for tumbling, clean up easily and make great sounds when you tap rhythm sticks or rattles on them. Babies need floor time and these mats allow parents to easily move the "floor' to wherever they are - -kitchen, living room, etc...I can't say enough good about them and wish all new parents had them. Thanks Step 2 for a wonderful product!
Date published: 2016-07-20
Rated 5 out of 5
by
Anonymous
from
So happy with these - changed our lives!
We lined the floor of a room with these. A bit expensive but totally worth it. Our 1-year-old twins are just learning to walk/run and they are falling all over the place. Plus, they almost always go in opposite directions making it impossible to prevent or even temper all of their falls. These mats have completely taken the tension out of my shoulders and neck, because I don't care of they fall on these (versus hardwood or tile floor). The babies LOVE it! And I can allow them to run free with these. My older nieces love them because they can tumble and practice gymnastics on them, and my older nephews love to wrestle on them. And as a bonus, they are quite easy to clean.
Date published: 2008-12-15
Rated 5 out of 5
by
Dominican Mom
from
Life Saver!
I love these mats. I should've purchased them earlier when my son was about 4 months (I bought them when he was 8 months, he's now 9mos). They come in handy for tummy time.We live in an apartment and we have hard wood floors, I hardly let him spend time on the floor because I was afraid of him falling and bumping his head. He's fallen plenty of times (even on his face) on these mats and he didn't let one peep out! He learned how to crawl on these mats and I'm glad I bought them.He learned quickly as you can see. They've very easy to assemble (sometimes you have to flip the mats over so they can fit the proper way) and very easy to clean (just wipe them with a damp cloth and voila!).
Date published: 2007-06-12
Rated 5 out of 5
by
Anonymous
from
Fantastic Mats - Better Than Expected
We have hard wood flooring, and we needed some quality play mats for my daughter, who is only 7 months old. These are fantastic! They are very thick and soft. She has fallen on them many times without any crying! They are also comfortable for my husband & I to lay on while we play with her. They fit together very easily and don't come apart unless you want them to. They do not collect dirt or dog hair, thank goodness! And, I did some research - they are made of EVA, which is a non-toxic material that is approved for use in teethers. So it's about as safe as a choice as you can make.
Date published: 2008-06-21
Rated 5 out of 5
by
C&C's mom
from
Great play mats!
I really love these mats. They are big and very thick. My little girl enjoys playing on them. They are very comfortable to play on since we have wood floors which are very cold and hard. I feel better now that she has a safer spot to play on. The only bad thing is that the mats have some sort of coating that makes the wood floors more slippery. Its not bad when walking on the mats, its only slippery on the floor underneath the mats. If you don't ever move them then its okay. We just put some other rugs around so its not a big deal. Other than that, they truly are a great buy.
Date published: 2009-02-10
Rated 4 out of 5
by
Anonymous
from
safe and sturdy
We covered our entire playroom, which has ceramic tile, in these mats. It's much cheaper, safer, and more hygienic than carpet. Our 14 month old is much more confident trying to walk now that he knows that it won't hurt if he falls.The mats are reasonably attractive and easy to clean. I do find you need to hand-scrub the mats to really get them clean, a standard mop won't do it because of all the little pores and crevices. It's also getting scratched up by our cats and dog, but that is mostly an aesthetic problem and doesn't affect the overall durability.
Date published: 2009-11-25
Rated 5 out of 5
by
a happy customer
from
these are great!
This is the perfect product for my baby who is sitting up but not yet crawling. We have hard tile floors and even though he sits up well, he does occasionally fall back and bump his head! These mats are big enough and thick enough that he does not hurt himself when he falls backward. Now he sits on his mat and plays with his toys while I am cooking in the kitchen, while the rest of the family has dinner, etc. - much better than than being in a bouncy seat all the time! We also love that the mat can be taken apart for storage, and wiped down easily.
Date published: 2007-04-20
Rated 5 out of 5
by
Kim Shaver
from
I would buy this product again and again
I am soooo impressed with this product. I bought 4. I have concrete floors and needed a cushioned surface for my daughter to play and crawl on. She knows the difference between the blue playmat and concrete and crawls all over the mat!! She has taken tumbles and has been great through them. Very easy to clean and maintain. I have my living room and hallway covered with the mat, as well as her room. It made more sense than buying a rug. I love them so much I gave one to my brother who is expecting his first soon.
Date published: 2010-01-13
can you order different colors or does it just come in blue?
We also carry a "designer" version of these playmats that are slightly smaller. They are 23 x 23 instead of 24 x 24. We are currently out of the 24 piece set (6 sets of four mats per set) but here is a link to the 4 piece set <a href="http://www.step2.com/p/Designer-Playmats-23-x-23" target="_blank">http://www.step2.com/p/Designer-Playmats-23-x-23</a> . If you would like to be notified when the 24 piece set is back in stock, please visit <a href="http://www.step2.com/p/Designer-Playmats-23-x-23-6-pk" target="_blank">http://www.step2.com/p/Designer-Playmats-23-x-23-6-pk</a> and select "Notify Me".
Date published: 2018-03-27
Do you sell edges for these mats? I am worried my daughter will trip and fall unless there is an edge that gives a bit of a ramp.
I have these mats- I don't have any edges for them but it wasn't a problem with my daughter tripping. We used them probably from 6 months until a couple months ago (she is 2 now).
Date published: 2018-03-27
What are the levels of EVA for these playmats?
These playmats are made of 100% EVA material
Date published: 2018-03-27
Is this product ASTM approved?
ASTM does not test and approve products. However the playmats are tested and comply with the ASTM F963 Children's Toy Standard as well as CPSIA requirements for children's products.
Date published: 2018-03-27