Sit & Play Picnic Table with Umbrella™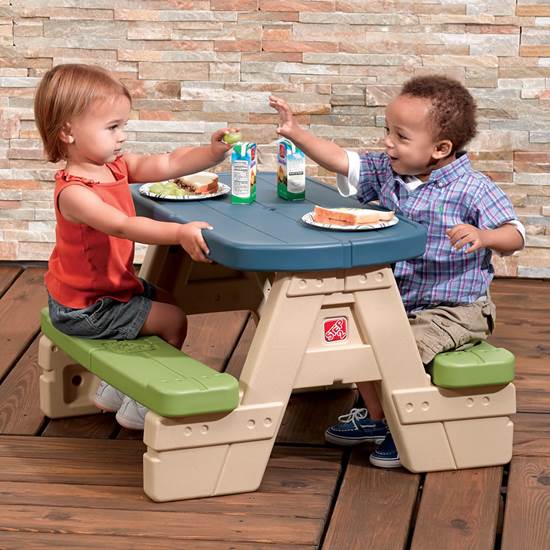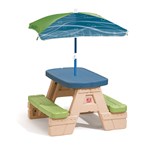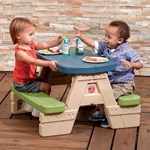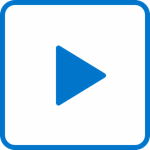 Sit & Play Picnic Table with Umbrella™
In stock
$49.99
+4.99 shipping (via FedEx) When will my item arrive?
This Step2 Picnic Table and Umbrella is durable and compact for your toddlers and preschoolers.
IS THIS A GIFT? DON'T SPOIL THE SURPRISE!
This item ships with an image of the product on its outer packaging.
Rated 5 out of 5
by
Anonymous
from
Great table for fun and safety!!!
This table was just perfect for my 1 year old grandson. He needs support in back but he will grow into it. For now he can sit stand up and it is stable enough to support him when he gets up. He enjoys other kids sitting across from him and enjoys the table top for manipulating, holding and Playing with his toys. It is a perfect size for him to grow into and enjoy for years to come. It is simple to put together and the quality is superior as are all step 2 products. We have the car as well which is just as great as my grandson just loves it. I highly recommend this table especially if ypou want the best for your child or in my case grandchild.
Date published: 2017-05-24
Rated 5 out of 5
by
Anonymous
from
Sit and Play Picnic Table
This adorable table i purchased for my 2 year old Grandson He absolutely loves it. I love that it was so easy to put together and I Live in a very windy and open area. I keep this set up in my back yard for when the little one comes to visit . It has withstood many windstorms that even my own furniture blew away and this stood unharmed Umbrella and all. Absolutely love it!!!!!! A WINNER IN MY BOOK.
Date published: 2017-05-11
Rated 4 out of 5
by
Anonymous
from
Very sturdy, great quality
I used this daily in my daycare until I recently had to upgrade to the larger size that holds 6 kids. Great table, sturdy, wipes down easily. It does come apart to store also. I only wish it had a smooth table surface instead of grooves so that crumbs don't get stuck in there and when kids are coloring it leaves lines in their pictures. Other than that it is a great picnic table. I really like the umbrella too. Super cute! It fit my kids ages 1.5-5 years.
Date published: 2017-03-22
Rated 5 out of 5
by
Anonymous
from
Excellent Table with Super Easy Assembly
As a Step2 Ambassador I received this item at no cost in exchange for my honest opinion.This is a wonderful picnic table. The assembly is a breeze and I love how it snaps together easily without the use of any tools. You can also take it apart quickly and it folds flat for storage when not in use. We use this table both indoors and outdoors. It's sturdy and perfectly sized for mealtime and playtime. The umbrella is great for providing a little shade and it's easy to remove and store when not in use. Overall, I'd highly recommend this picnic table!
Date published: 2014-04-01
Rated 5 out of 5
by
Melena
from
Cute and fuctional!
My 3 year old loves his "nic" table as he calls it. We purchased it as a Christmas gift and he has used it everyday since. It is small enough to move around the house but large enough to serve as a table for snacks, artwork and craft projects or to just enjoy a picnic. We take it outside too and it works well on our deck. We use it mostly inside so the umbrella has been rarely used but its nice!!!
Date published: 2016-07-20
Rated 5 out of 5
by
Anonymous
from
Highly recommended table!
I LOVE this table! Super easy assembly too! Colors are perfect so when it fades from the sun it wont look as noticable as a bright colored one would. I like that it is low to the ground, so it's perfect for my 16 month old to get in and out of. Its sturdy, and good quality too. The umbrella is a nice bonus and good quality over all as well. I like that you can adjust the height as need be.
Date published: 2017-05-22
Rated 5 out of 5
by
Anonymous
from
Step2 is the Only1!
This is a fantastic table for kids and parents. It took about 5 minutes to put together, okay maybe 10. The directions were easy and very straight forward. Once together, our 19 month old took right to it and every weekend meal HAS to be out on his table. Very well made. Also, the "rough look" or cut wood on the molded plastic is a nice touch. Why spend more when this one is perfect.
Date published: 2016-04-25
Rated 5 out of 5
by
Anonymous
from
Easy Assembly, Sturdy and Fun!
Thank you to Step2 for letting me test this item as part of the Step2 Toy Tester program.I was impressed with how easy it was to assemble this table - no tools! It also comes apart easily for easy storage too. My girls (ages 3 and 5) have spent a ton of time playing at this table - it provides a great amount of shade too.
Date published: 2014-03-16
Just put it together & wishing I would have taken a picture of how it came out of the box to make storage for winter easier. Do you have a photo?
I've just popped the seats off the legs, legs popped off the table top, then all pieces stack to fit back into the box. Shouldn't give you too much trouble.
Date published: 2018-07-25
Does this table fold in any way for storage? 
Yes it does.  It folds up like a step stool would.  The seats pop off too if you'd like to keep all parts folded back into the box as delivered.
Date published: 2018-05-10
When you state the maximum weight for EACH SEAT is 40lbs, do you mean for the whole bench side or individual seat?  I have a 23 lb, 18month old and 35lb, 3 year old and would like to two more of their friends join them at the table.
the answer is 23lbs individual seat.
Date published: 2018-02-22
Where can I get a green replacement bench? We jaut out ours together yesterday and today our dog chewed on and destroyed the seat on one side
Please call toll free 1-800-347-8372 Monday - Friday, from 8-5 ET and we will be happy to assist you further with this request.
Date published: 2018-03-27
My table was outside during a rainstorm and one of the seats is now filled with water. There are only two tiny holes on the underside of the piece and the water won't easily flow out, only small drops when I shake it. Any suggestions for getting the water out?
If your product is accumulating water, you can drill a ¼ hole on bottom away from any seam line, tip it and this should drain out the water. If you have additional questions about this process please call toll free 1-800-347-8372 Monday - Friday, from 8-5 ET and we will be happy to assist you.
Date published: 2018-03-27
Disassbly to store instructions?
To disassemble the Sit & Play Picnic Table ™ simply follow the assembly instructions in reverse.
Date published: 2018-03-27
Hi there. Are the prices in Canadian currency?
The pricing on our website are in United States currency.
Date published: 2018-03-27
does it disassemble easily so it may be moved and stored and when rassembled is it sturdy?
Yes - it's very easy to break down.
Date published: 2018-03-27