Stop & Go Market™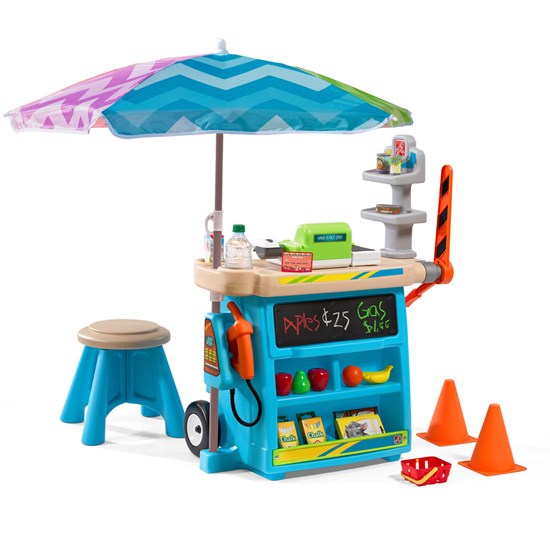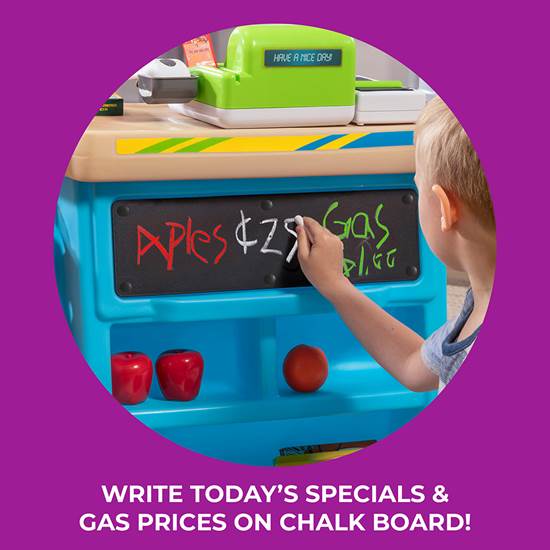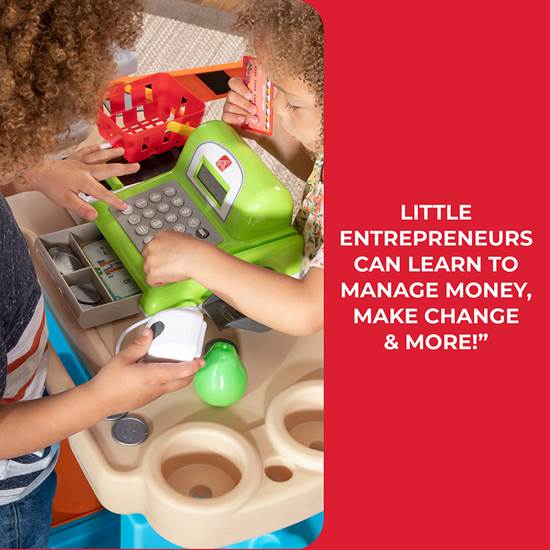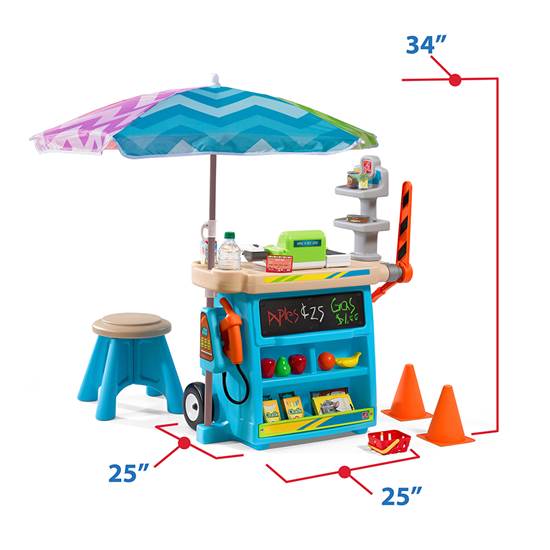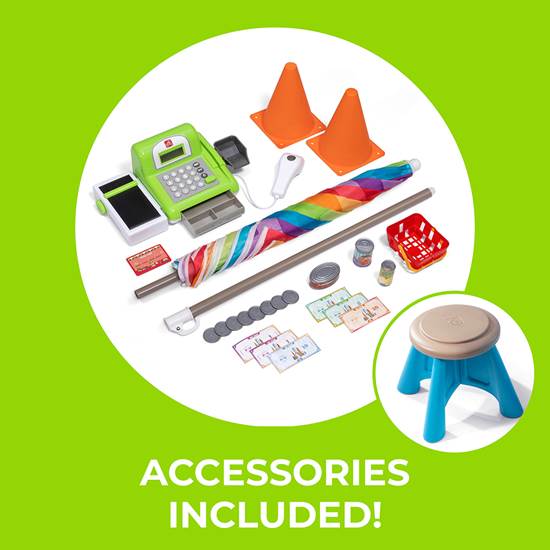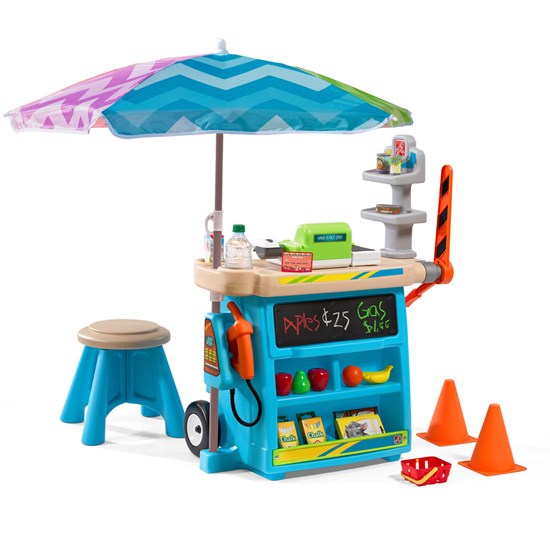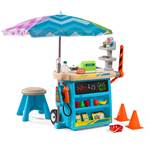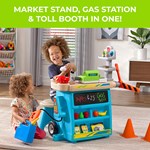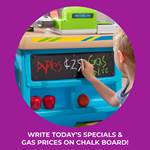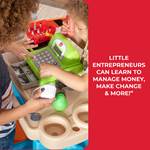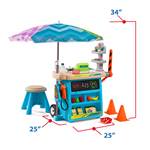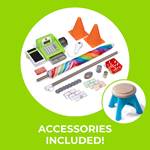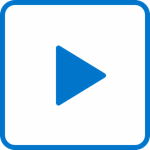 Stop & Go Market™
In stock
$119.99
+$9.99 shipping (via FedEx)
Roll on up to the Step2 Stop & Go Market! Little ones can sell play food, pump gas, and pay the toll.
IS THIS A GIFT? DON'T SPOIL THE SURPRISE!
This item ships with an image of the product on its outer packaging.
Rated 4 out of 5
by
KelliCz
from
Lots of fun for children!
This was fairly easy assembly. My 12 year old daughter put it together with minimal assistance. My daughters (4 & 6) love the design, especially the cash register setup. They have other registers, but the store front makes this a favorite! They have spent hours playing with it…but both always want to be the cashier!! The food/items that come with it are rather small, so I'd like to see them a little more realistic sizing and maybe add a few more items. Overall, this toy is a favorite and my children have spent a lot of time with it. Looks nice, durable, and easy to assemble are also great!
Date published: 2021-07-21
Rated 5 out of 5
by
misala
from
Super Fun Market
The Stop & Go Market is the perfect addition for any household. It comes with so many things! I was amazed. There is the umbrella, the stool, the cones, working register, basket, money and food. SO MUCH for your money. I love how it can be played inside or outside. It is perfect for all age ranges. We have had ages 3-12 play with this and love it! It was fairly easy to put together and is made of the typical, durable Step 2 materials. This is definitely a family favorite in our household. I received this product complimentary in exchange for my honest review. These thoughts are of my own and have not been swayed. I would HIGHLY recommend this product.
Date published: 2021-07-13
Rated 5 out of 5
by
Coffey
from
Market
I got this toy market set for my boys who are 3 and 5. They play store and other things always by using other toys and their imagination so I thought this would be perfect. It was very easy to set up and didn't take up a lot of room. This market set up is very well made. I would definitely recommend this toy to other parents with kids
Date published: 2021-07-20
Rated 5 out of 5
by
mielle
from
step & go market
This step & go market was fun to put together and very well detailed. I like that it has a gas pump and the umbrella was attached and that it has cones so cars can pull up an get gas. and also the kiddie food was an extra plus and the cash register was also awesome love the color. I also love that everything to well place in a area and it wasn't so cluttered and that it was very colorful I Guarantee you will have a good time with this step and go market.
Date published: 2021-07-13
Rated 5 out of 5
by
Lexy7272
from
What a wonderful toy set!
I recently received the stop and go market! My toddlers loved this product, it is so cute and very sturdy. I love how it came with an umbrella so when they play outside the sun is not in the way. It was also very easy to set up! Love this product kept them busy for hours!
Date published: 2021-07-18
Rated 5 out of 5
by
Rizorexx
from
Great product!
This product exceeded my expectations! My kid loved it. The little gas pump feature was my child's favorite! He's always curious when he sees me pump gas on my truck and now he finally gets to fill up his own! Great quality feel to the product with not too difficult assembly with tons of lifelike designs. Your child will love it! Mine did.
Date published: 2021-07-13
Rated 5 out of 5
by
Nikki05
from
Great for all ages!!!
This product is amazing! My kids 2,3, & 9 all loved to play together with this. I love all the extras that come with it and the little cash register is great! The only down side was we were missing the screws to the orange gate on the side of the market. We had some that were equivalent that home though.
Date published: 2021-07-08
Rated 5 out of 5
by
Momof2
from
Cute and durable
We love this stop & go market. It is so cute. My 2 ur old loves the cash register. We pull up her car and pretend to fill it at the pump and she rings me up. Lots of cuteittle accessories come with it. I highly recommend giving it a try they will love it!
Date published: 2021-07-12
Does it come with the gas can pictured? If not can the gas can be purchased?