Sweetheart Playhouse™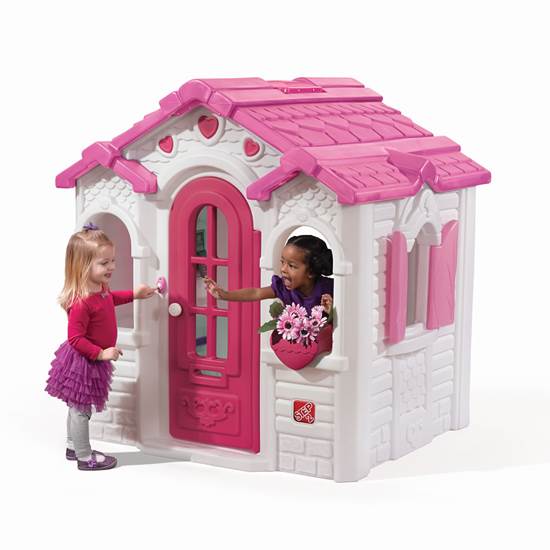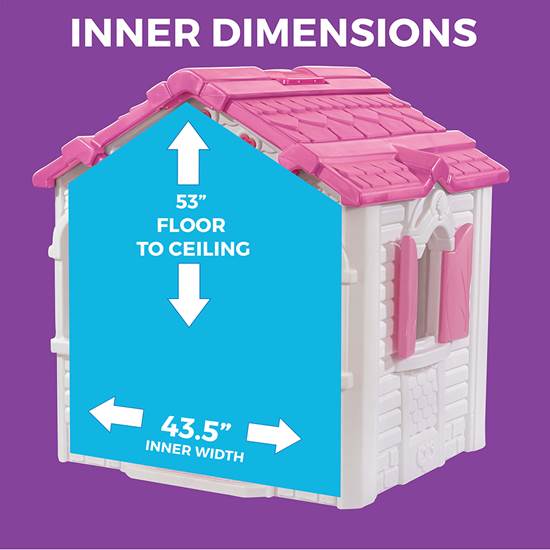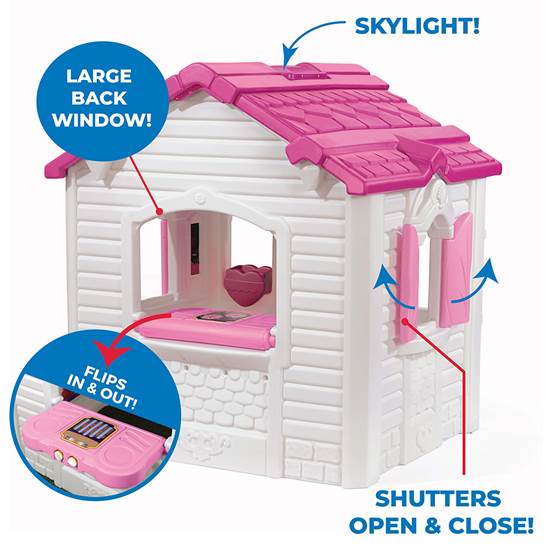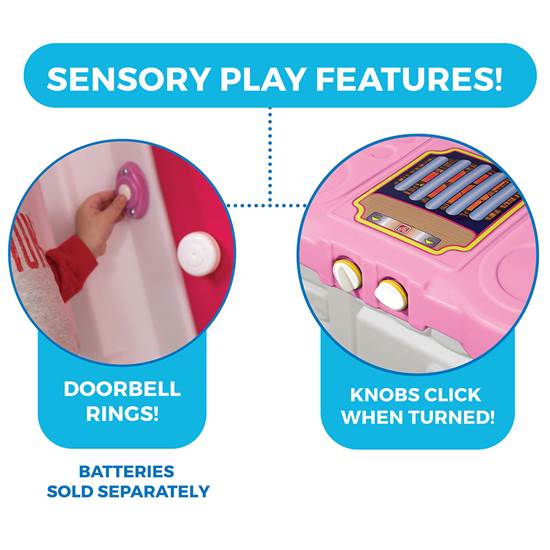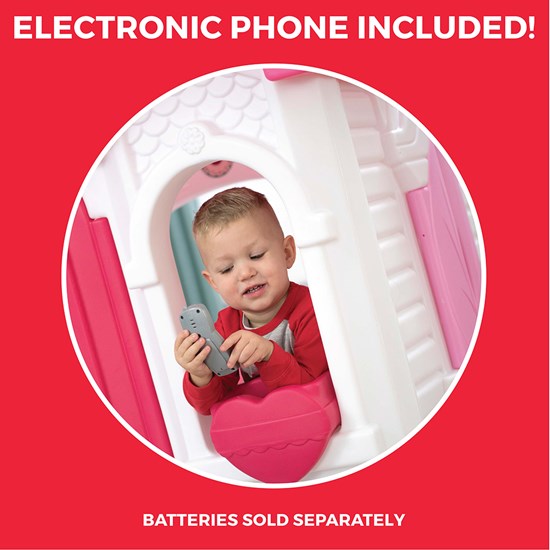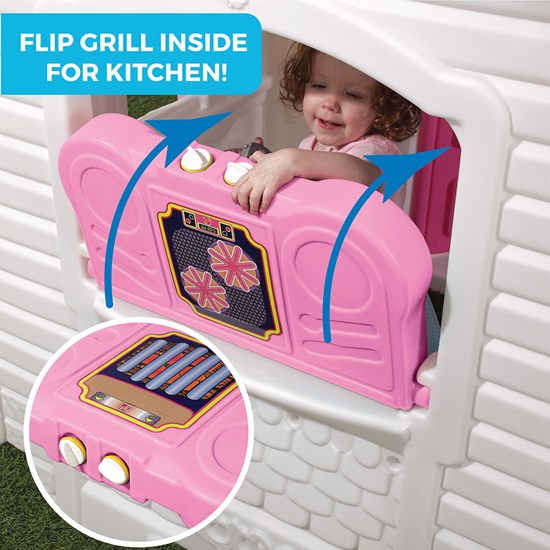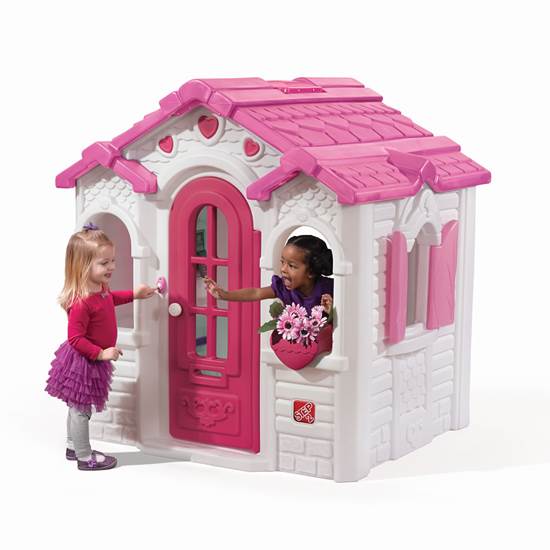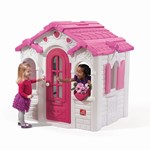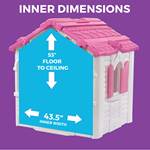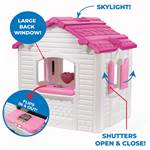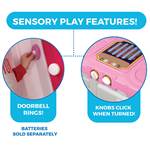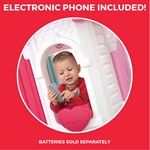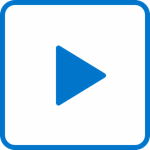 Sweetheart Playhouse™
In stock
$404.99 $399.99
+89.99 shipping (via Truck)
IS THIS A GIFT? DON'T SPOIL THE SURPRISE!
This item ships with an image of the product on its outer packaging.
Rated 5 out of 5
by
Anonymous
from
Playhouses for Tall Children
Santa brought this playhouse for our granddaughter and she loves it! She is very tall and while I was on line shopping I realized that she was going to outgrow many of the houses in just a few months. I typed "playhouses for tall children" in my search engine and, instead of having to go through the descriptions for hundreds of playhouses, I only needed to check out 6 and this one was my favorite. When you are spending $300.00 + dollars you want something that will last and this house will be around for a while. Also, I was kept informed all through the shipping process which was a great help; particularly since it had to arrive in time for Santa.
Date published: 2017-01-03
Rated 5 out of 5
by
Anonymous
from
Just too Cute
It's the prefect little play house, both my granddaughters ( 5 and 3) have plenty of room to play inside together andEnjoy playing together inside and outside of the play house. The doorbell is not loud, the phone is not loud against their little ears.The folding out of the grill outside the house, makes it really cute for outside play as well with cute play patio chairs/table set, we already had for them.Plenty of room to store play dishes and other play items as well. Easy to put together, had it done in no time. We purchasedRubber mat squares to place under the house on the pavers on our patio, they really look cute.
Date published: 2016-05-25
Rated 5 out of 5
by
Mom on the go if 2 Angels!
from
Overall Cuteness and Great!
My 2 and 3 year old daughter's love this house from the moment Santa left it in our living room. My oldest daughter has a condition so we are currently keeping the house inside in our living room. They spend hours putting their babies inside and we were able to fit a little mini market so they can play inside as well. All we hear is lots of happiness and happy sister bonding. We love the material is very sturdy and safe so they don't get hurt at all! There was a little damage to the door when we purchased it but I called customer service and they were extry pleasant and helpful. We got a replacement part within weeks! Two thumbs up for a great product and awesome customer service!
Date published: 2017-01-27
Rated 4 out of 5
by
Mom2Ava
from
We ALL love our playhouse!
We love this playhouse. My daughter is 2 years old and we use it in her playroom. Our plans are to take it outside when the weather is a little nicer. It is fairly large, so be sure you read the dimensions. No surprises if you really read the product information. The height, size, openness, working doorbell and fun little phone are great! As far as cons, I can't really find any. I read some reviews saying it needs a floor, but if you plan to take it outside, I'm not sure a floor would be very helpful in uneven grass and ground. We added a little playmat that actually fits the house perfectly and couldn't be happier. The only reason I didn't put 5 stars is because I haven't seen it perform outside yet.
Date published: 2012-12-28
Rated 3 out of 5
by
Anonymous
from
Step 2 should pay attention to details
I am glad we didnt pay full price for this. I think Step2 needs to pay attention to the details. With assembly the screw holes dont match up for the doorbell, and installing the roof to the sides were the same since there were no holes to screw into on the walls. The picture showed fake flowers in the flower pot and those were NOT included. And the grill and kitchen has places indented for pots and silverware and it wouldve been nice if they wouldve included those items. Its the small details that count. I wouldnt pay full price if I was you. But overall its a gorgeous house for my daughter to play in.
Date published: 2008-12-19
Rated 5 out of 5
by
Mother of a Princess
from
Great House!
We got this house for our 20 month old and love it. It was the cutest one we had seen. It is in a newly cleared play yard with a lot of dirt, since this playhouse did not have a floor we purchased some pressure treated plywood and covered it with a roll of fake grass. We have had a lot of rain this week and it has stayed clean. She loves the doorbell and shutters. The roof is high enough for me to get in and play with her. Oh, and my husband loved that it only took him 30. min. to put it together using a cordless screwdriver!
Date published: 2010-05-23
Rated 5 out of 5
by
Mother of a little Princess
from
We Love it!
We got this house for our 21 month old daughter. It is the cutest one we have seen! Looks like it was made for our Princess. I love the high roof, it makes it easy for adults to get in. It is placed outside and does not have a floor, so we placed it on a piece of pressure treated plywood and covered that with a roll of fake grass. Flowers don't come with it so we went to the dollar store and she picked what she liked. It took my husband 30 min. to put it together with his cordless screwdriver. The doorbell is so cute!
Date published: 2010-05-22
Rated 5 out of 5
by
Anonymous
from
Kids love it!
My grandbabies spend hours with their friends playing in this playhouse. They like to "go to the store" to get groceries and come home and "cook". It's big enough for 3-4 average 2-3 year olds to sit in and talk and play games. Mine loves to sit with friends and sing as loud as they can! Fantastic product, well worth the money. The only con is no floor, gets muddy with rain and the kids can dig in the dirt in the house. I made a floor and solved this problem, but for the money it should come with a floor.
Date published: 2010-07-15
When will the sweetheart play house be in stock
We apologize but we are currently out of stock and backordered on this item and several products. We are now running limited production as we were previously shut down due to the COVID-19 environment and unable to produce at that time. Our current production has been limited due to social distancing guidelines. We do not anticipate having this item & other products back in stock until mid to late August. Please note this is an estimate as the timing could move back again based on demand, production schedule and retailer commitments. Continue to check our website daily for availability and updates.
Date published: 2020-08-07
I bought the sweetheart play house for my granddaughter. I was sure the picture show a sink in it It does have the holes for it. Do I have to order that separate? Was I looking at a different one? If so can I get a sink for it? Said you could run water.
The Sweetheart Playhouse™ was not designed for a sink.
Date published: 2020-08-07
What is the height and width of the windows?
Approximate height is about 18" high x 12" wide
Date published: 2020-06-17
My doorbell stopped working. Can I order a new one?
Thank you for contacting Step2. Various replacement parts and decals can now be ordered on line. Check our website at www.Step2.com and refer to the replacement part section located at the bottom of the website page and shop parts by category or look up your product(s) pertinent replacement part choices. If the parts you need are not on website then you must please call in to order: Replacement parts and decals can be ordered by calling our Consumer Service team at 1-800-347-8372, Monday - Friday. Please have your product close by during your call so that we may quickly assist you to answer your question, find a resolution and or provide product or part pricing and lead-time(s). Regards, Step2 Consumer Service
Date published: 2020-06-11
What is the height of the doorway??
Can I order the door only? Plus I need others parts as well
Date published: 2020-06-01
How can I order only the heart pot box?
Unfortunately, we do not offer the heart shaped flower box separately from the Sweetheart Playhouse™.
Date published: 2018-04-16
Hi! How can I order this for Hawaii? 
Step2 Direct does not ship to Hawaii at this time. If you are located in these states, please use our Store Locator to find a retailer near you. The store locator will also display Internet retailers who carry our products and may ship directly to you.
Date published: 2018-03-19
How do I get this shipped overseas to Morocco. Do you have a local retailer in Morocco? Can you ship via an international courier like DHL?
Thank you for your interest in Step2 products. Step2 Direct ships within the United States only. Please see below for distributer information in your region. Specific products and quantities vary by retail location, so please contact Sam Qutub with your specific request. Sam Qutub 4694 Cemetary Road Unit 370 Hilliard, OH 43026 614-348-4355 (p) 614-573-6660 (f) squtub@step2me.us (e)
Date published: 2019-04-13